Mothers Day gifts and all things pretty at Lush
Posted on
Lush have some great Mother's Day gifts in store and I was lucky enough to be invited to a bloggers meetup at Bournemouth Lush to learn about their products and ethics.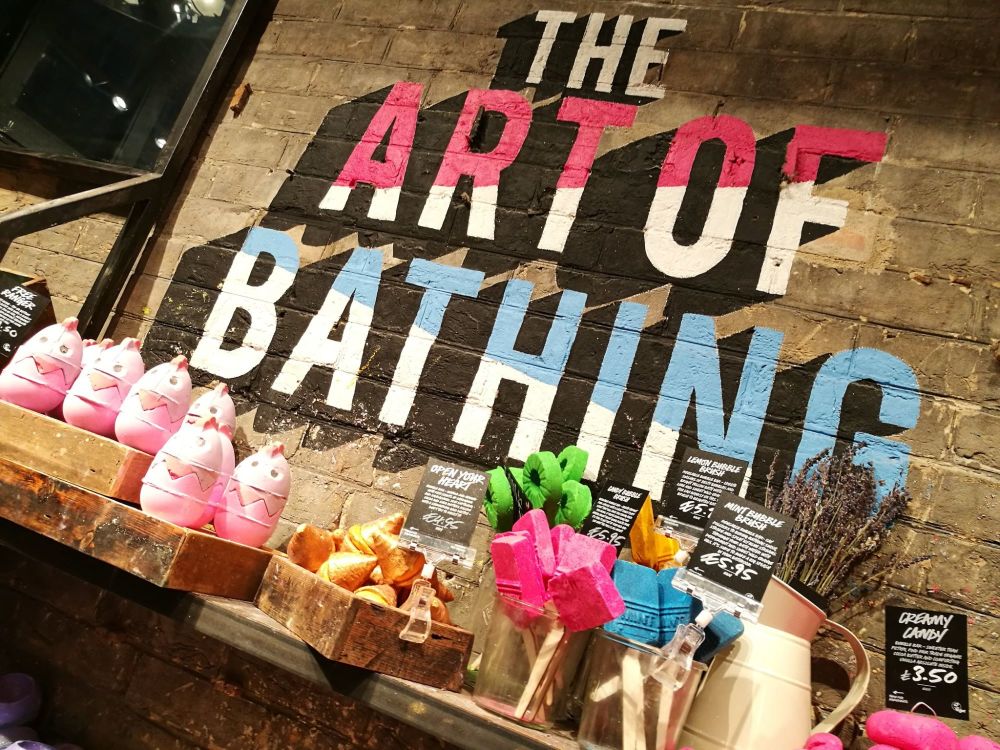 After a short introduction we were invited to taking part in some hands on activities and I started with a demonstration on how to make the Angels on Bareskin Fresh Cleanser which is inspired by an ancient medieval recipe. The cleanser has ground almonds in for exfoliation and lavender for relaxation but the best bit was trying to get it rolled up like a roulade ready for chopping into slices.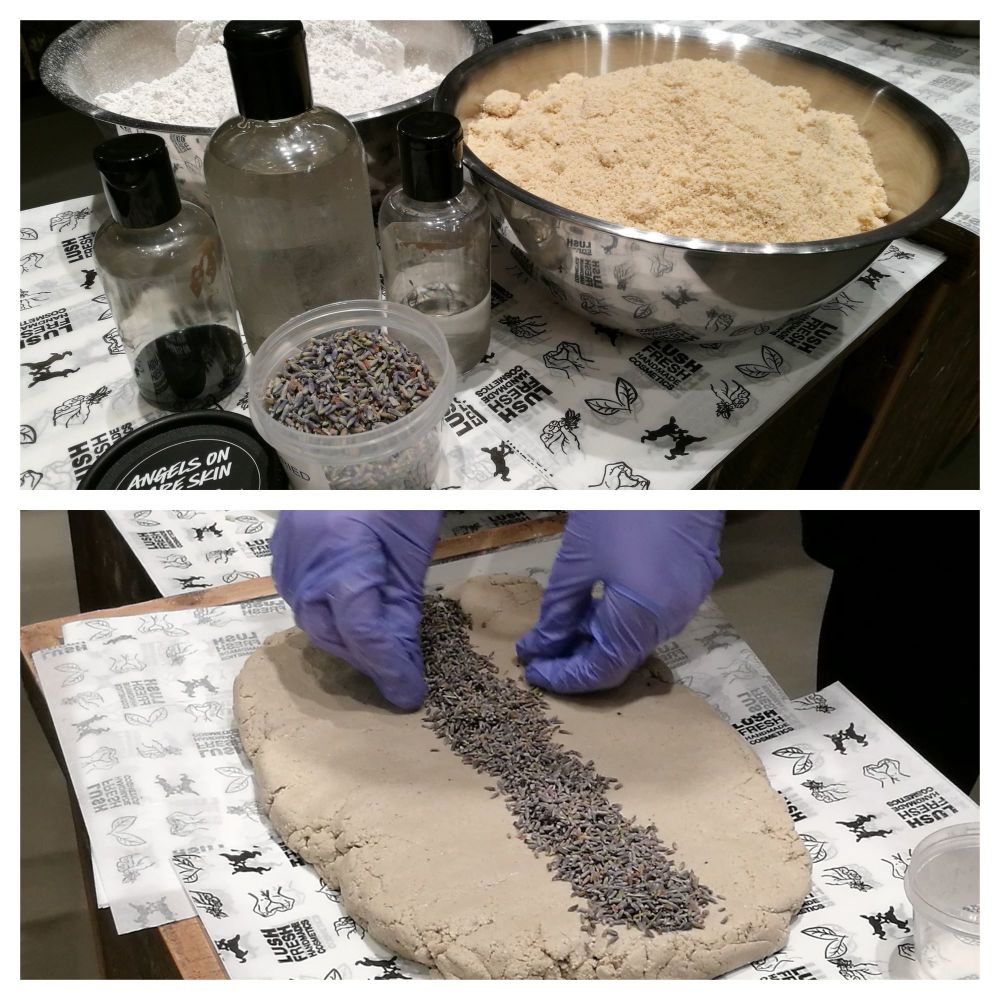 A little group of us were then shown the current range of Mother's Day bath bombs with big bright beautiful colours and divine smells. I loved the Jasmine flower which had a little note of paper in the top ready for a message for that special person. Actually, I loved this pretty one so much that I bought it for my own Mum. There were a huge variety of bath bombs on display, with beautiful gold sparkly eggs, colourful butterflies and even one which opened up to reveal a Dinosaur inside!

I was most excited about making a pink bath bomb which had a pretty flower inside. The Sex Bomb has the fragrant blend of jasmine, ylang ylang and clary sage and whilst making one I told the nice lady that I was going to give mine to a good friend who loves Lush and so she very kindly gave me the one she was demonstrating with so that we would both have one.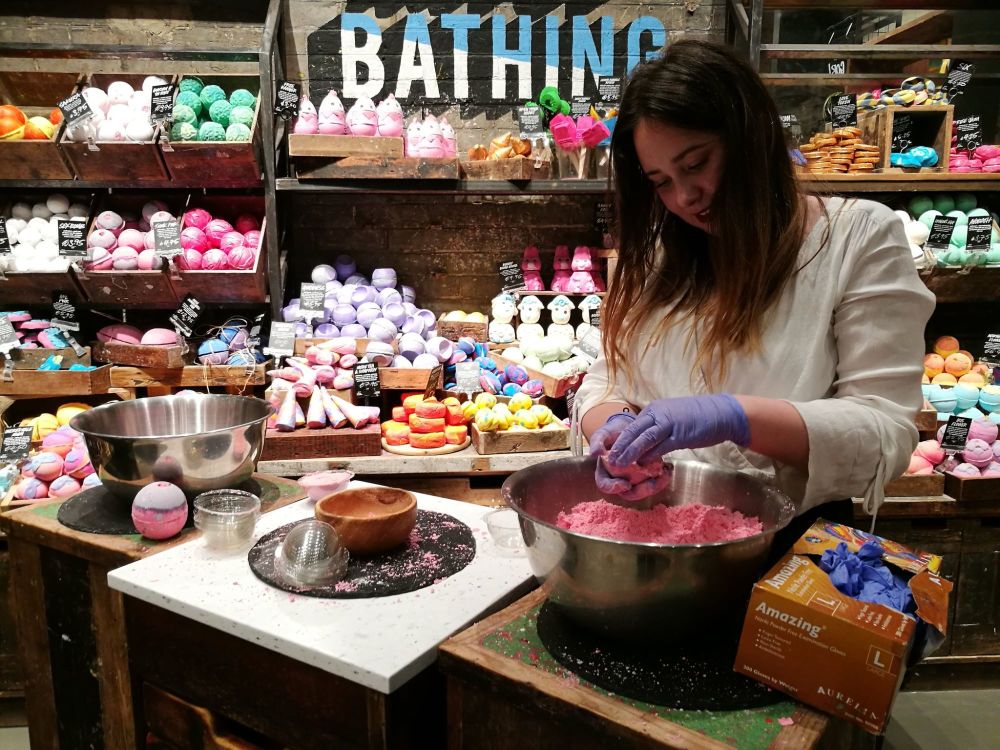 Everyone was so very welcoming, knowledgeable and kind, and although I didn't get a chance to receive a hand treatment I still had a great time looking around and sniffing the products which I rarely get to do with the kids in tow.
All of the products I mentioned plus much more can be found instore or through
Lush
online.
Dorsetmums was invited to Lush with the Bournemouth Bloggers for the purpose of a review however all words are my own.