A family day at the Dorset Heavy Horse Farm Park
Posted on
What can I say about our day out at the Dorset Heavy Horse Farm Park? Well, for starters I honestly can't recommend it enough, we all had so much fun and loved every minute of being there.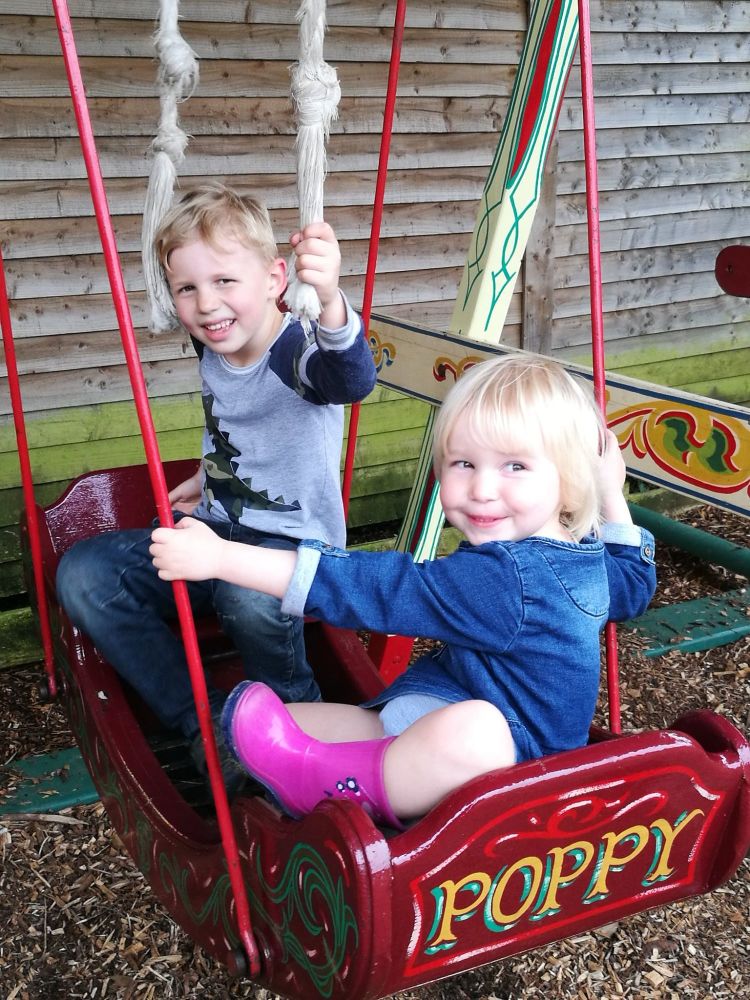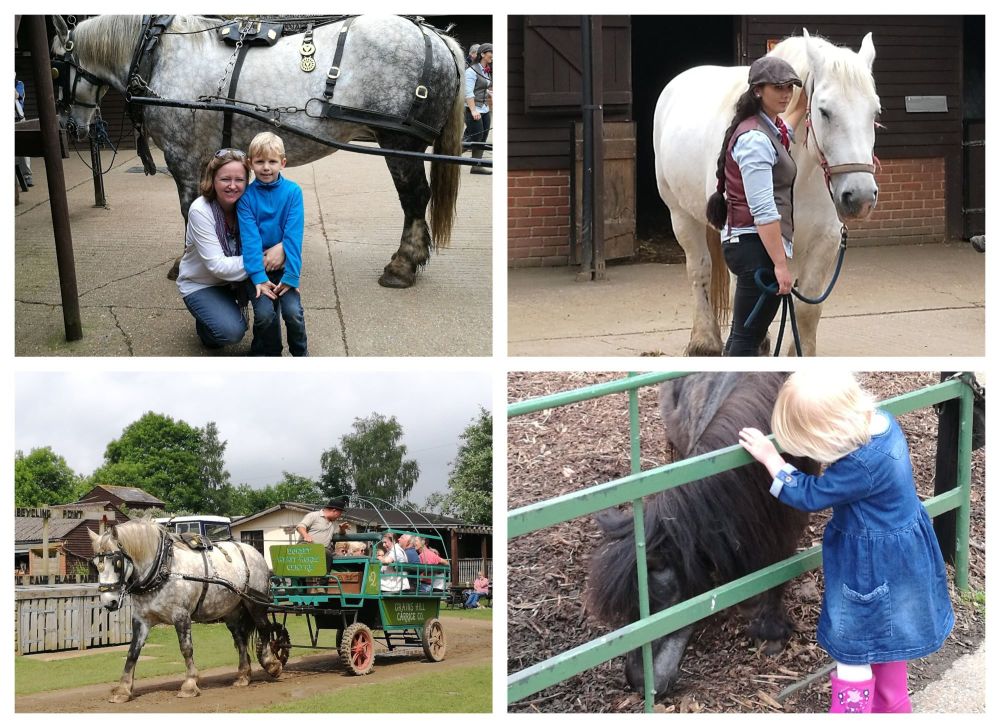 Like me, Nanny had always wanted to visit but we'd never got round to it so I decided to take her and the kids and leave Daddy at home.
This family run farm park is clearly well run and their passion for heavy horses and other farm animals is visible from the moment you walk in the door. We arrived just in time to catch some of the stableyard tour but the kids were just too excited to pay attention and were desperate to explore so we watched and listened whilst feeding the horses around us in the stable. I knew the children could go on a Cinderella miniature pony carriage ride so we did this first and they looked completely adorable adorning the hats which were ready on the seat for them. My daughter Lucy was smitten with her little pony and thoroughly enjoyed her gentle stroll up and down the yard.
I had no idea there was so much there for them to do and all of us were bickering about what to do and where to go first. I had looked at the daily schedule when we arrived and had a mental list of the things the kids would enjoy the most but I didn't want their day to be too structured by me so I let them play on the ride on tractors and play areas whilst we waited for the chance to drive a real tractor. We didn't wait too long for my son to have a go and he leapt up into the seat with full on nerves and excitement. Of course he wasn't alone in the driving seat and I watched while the gentlemen told him what to do. They had a great big circular track to go round with big muddy holes perfect for splashing. Two bumpy laps later and one very happy boy got off telling us all about his first driving experience.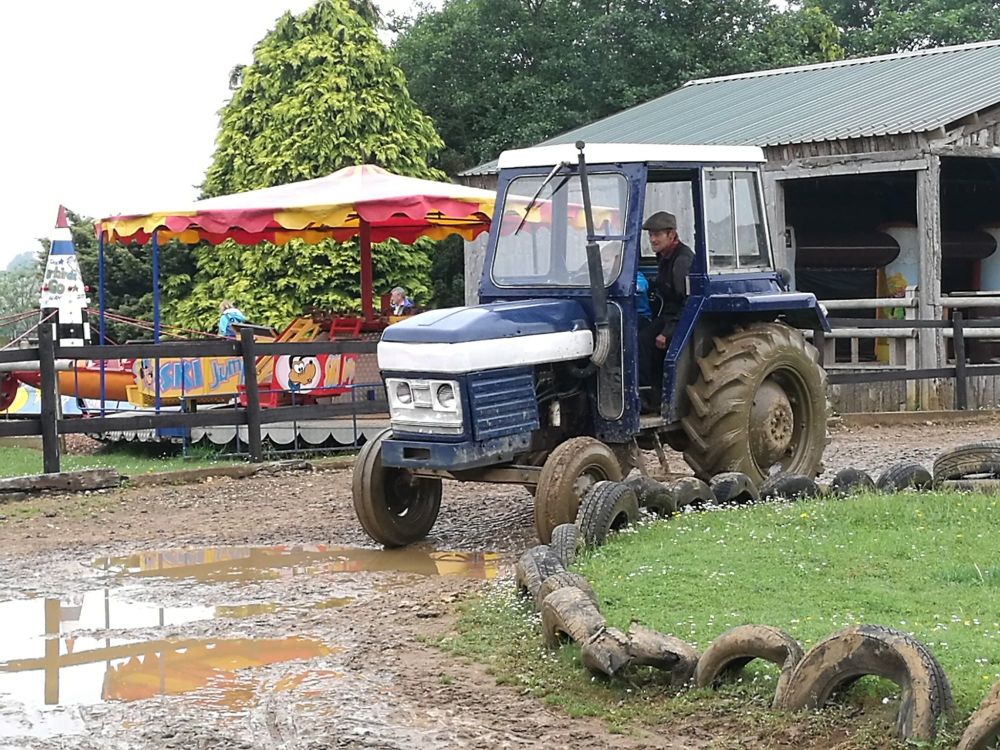 On this occasion I'd packed a picnic for lunch but next time I'll leave it at home as the food from Smokey Joes Café looked amazing! Whilst I was in there ordering some chips and hot drinks to go with our sandwiches I had a quick look around and noticed there was a full lunch menu, children's meals, daily specials and homemade cake.
During our day the children enjoyed pony grooming, guinea pig handling, vintage fairground rides (I challenge you not to laugh on the bumpy one), swing boats, outdoor adventure play park and zip slide, go karts, straw barn with a huge steep slide and a lovely play house perfect for tots, sand pit and vintage vehicles. Myself and my son also enjoyed a tractor trailer ride snuggled up together while Lucy and Nanny had a rest.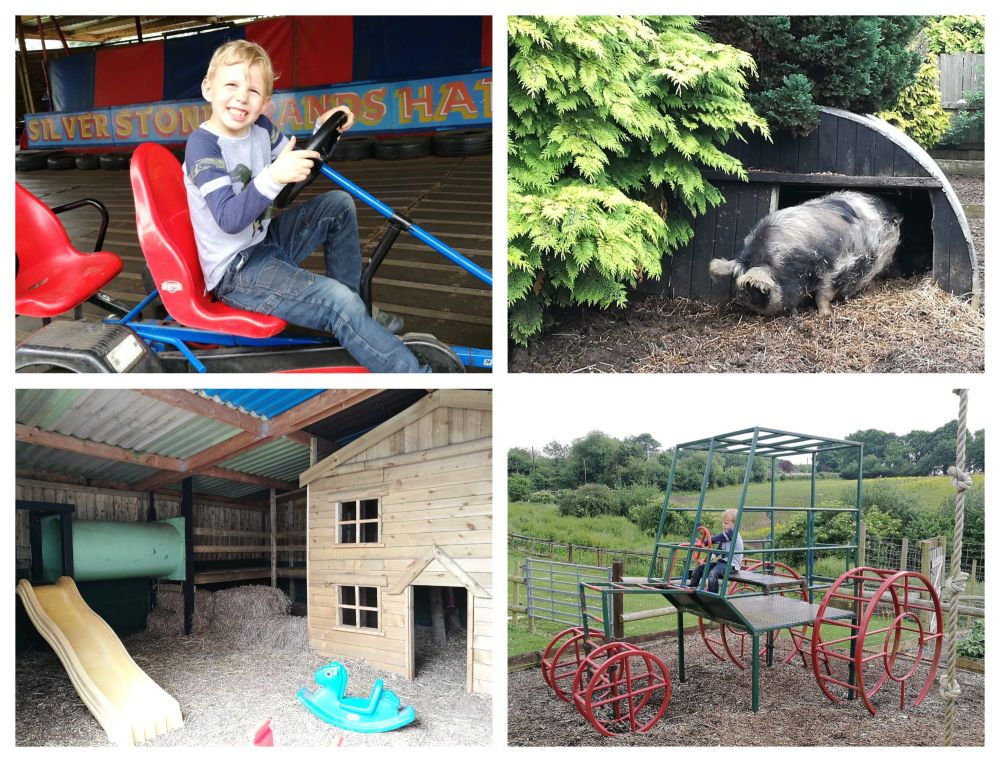 Unfortunately we missed a couple of the activities including the harnessing display, farm feeding tour and romany display, but the kids had so much fun that I really didn't mind. They also have lots of activities just for the kids which include an off to work tour, close encounters in pets corner, farm feeding tour and the farmer's garden tour.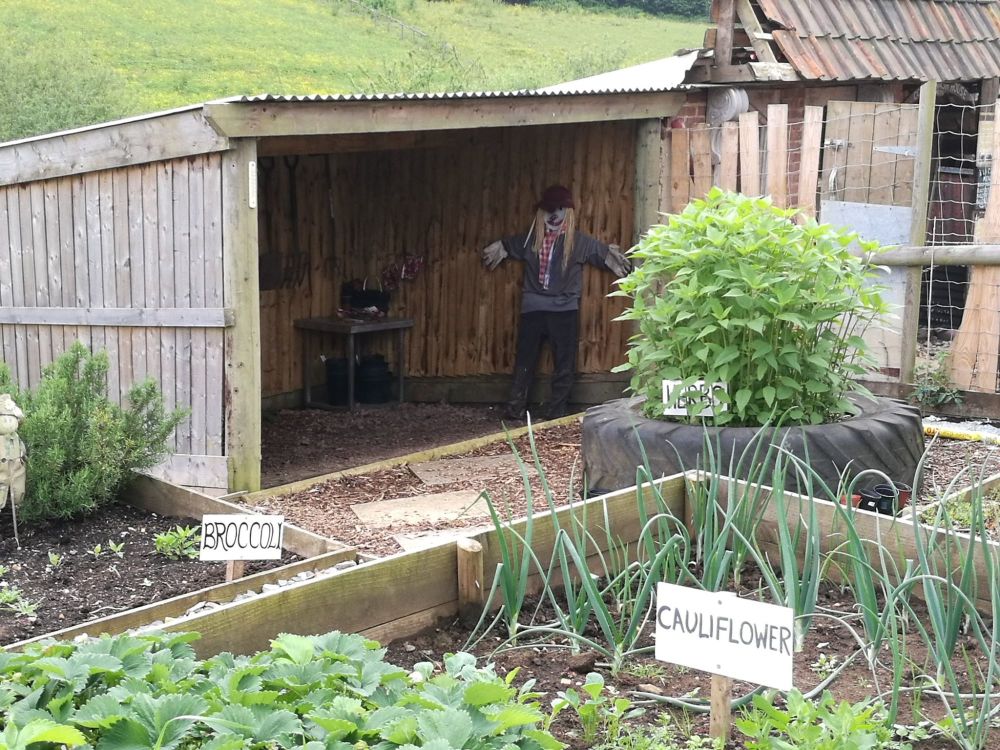 We had such a memorable day out and chatted about it all the way home. The staff are incredibly friendly and enthusiastic and we really can't wait to return and do it all again!