My #40for40 day as an Elf for Weldmar Hospicecare
Posted on
When I saw that Weldmar Hospicecare were looking for Christmas Elves for their Grotto I just knew I had to do it!
Weldmar Hospicecare is a charity in Dorset providing end of life care for local people who need specialist support. They support patients and their families, medically and in other ways, in the community, in the hospice and in the home. As an independent charity only working in Dorset, 25% of funds are provided by the NHS and a whopping 75% of funds are raised by supporters and the local community. All care is free and so they are hugely reliant on public donations and supporters.
Every year during the festive season there are a great group of volunteers who give up their time to decorate and run a beautiful Grotto in Poundbury Garden Centre. When I arrived I was kitted out with my elf outfit and introduced to Father Christmas and his helpers. There was a very good organised system in place and colouring in on the tables so any children waiting could occupy themselves. I spent most of my time welcoming children to the Grotto and what a pleasure it was. Kids immediately LOVE an elf and I took my role pretty seriously asking their names, age and Christmas present wish. When it was their turn to see the lovely Father Christma they were led in to the Grotto where he would spend some time chatting to the child before giving them an age appropritae gift to take home.
At the end of the shift my husband arrived with the children who gave me a strange look. Mummy is normally in jeans and a jumper but they all agreed I looked better as an elf haha.
If you want to do something really great for Christmas then I'd highly recommend you volunteer. I came out on a high and know all the children who visited enjoyed themselves.
If you would like to read more about this great charity including other volunteering opportunities and fundraising events then please visit the Weldmar Hospicecare Website.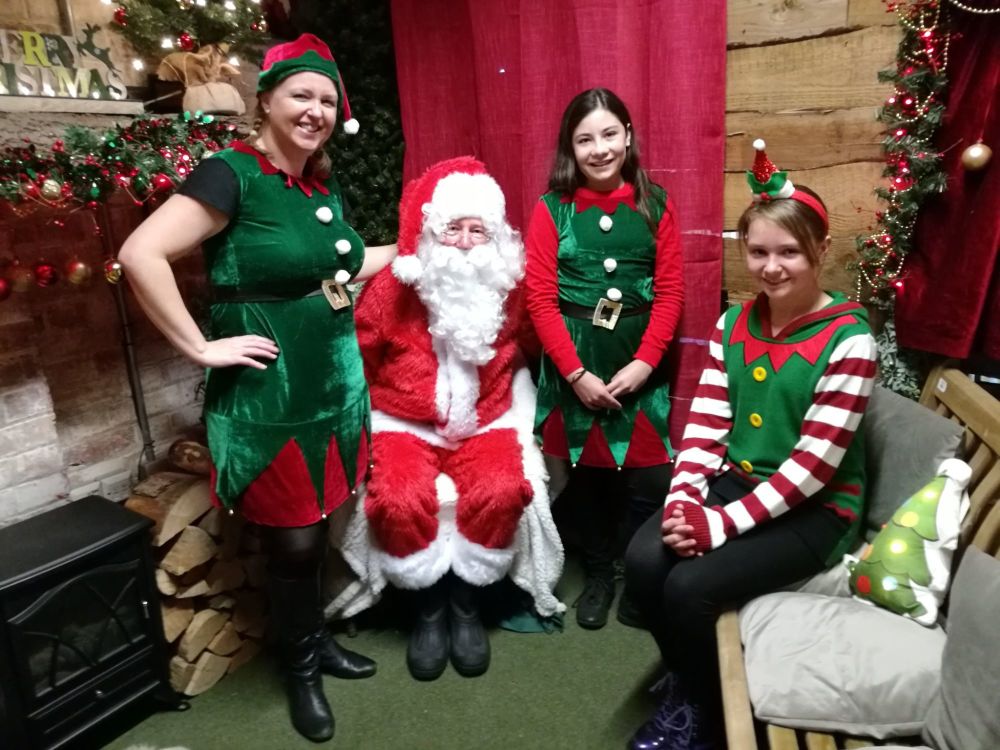 #30of40