Active kids big and small will love a trip to RampRats!
Posted on
If your child likes to skate, scoot or ride then RampRats in Poole is the place to go!
We visited during a pre-school session with a friend and her son so the kids could have some fun on the ramps. At the time my daughter didn't have her own scooter but she'd used her brothers old one a few times so she was fairly competent and I knew there was a few balance bikes, scooters and helmets there which we could borrow.
During the pre-school session there is a coach on hand to give the kids some tips on how to develop their skills. He was so incredibly lovely with the kids but the second he spoke to my little girl she'd freeze and hide. He picked up on this though and kindly gave her some distance so she could whizz round again. Later on in the morning I did actually get the chance to tell him not to be offended but he said he completely understood and was there for the kids if they needed him.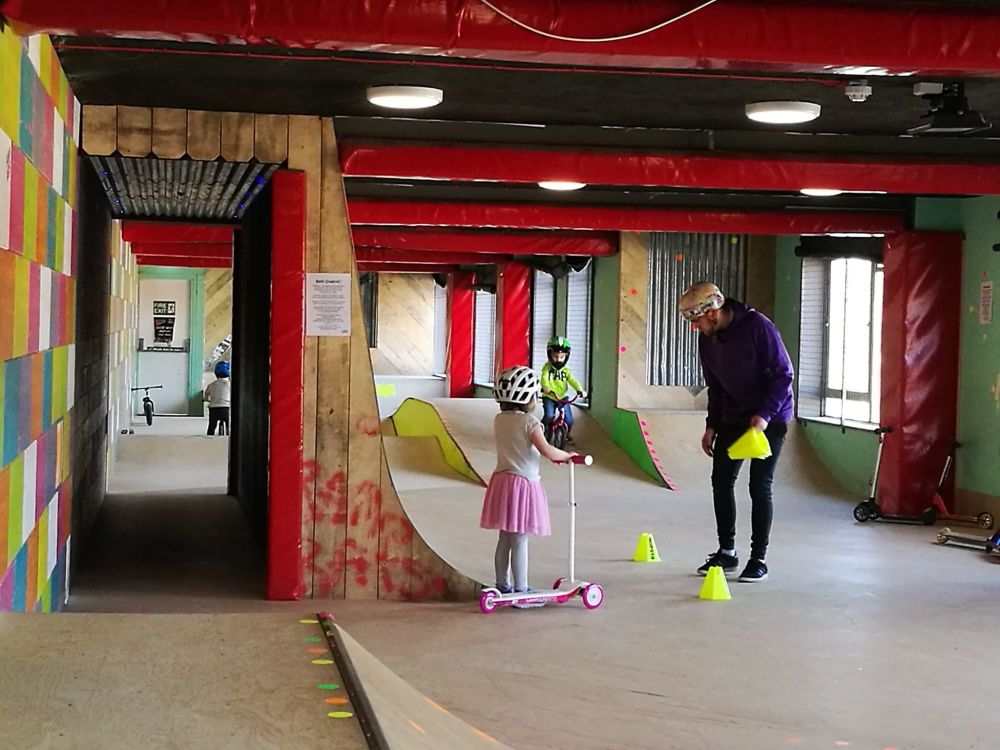 The children had a really good play zooming up and down and then we sat down by the little soft play area so they could carry on having fun while we enjoyed a nice coffee.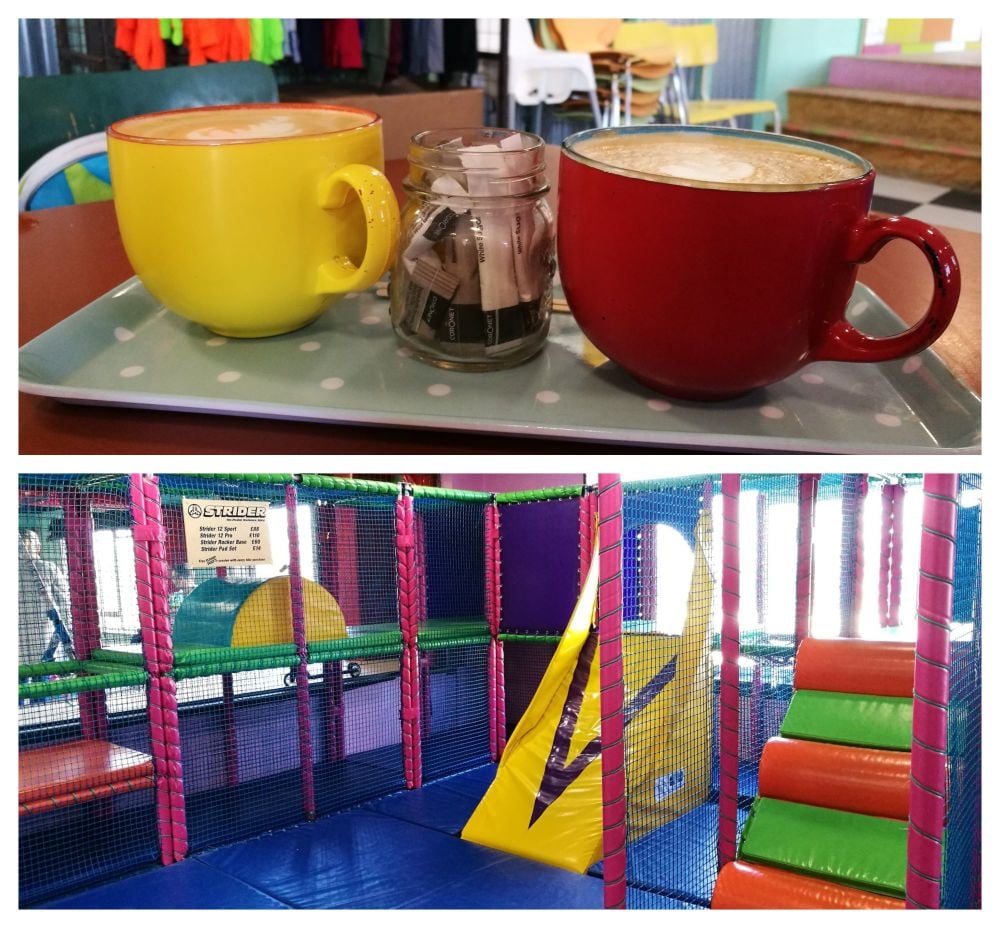 After the kids had a drink and snack they were back on their bikes for one last play and it was lovely to see how much their confidence had grown in a couple of hours.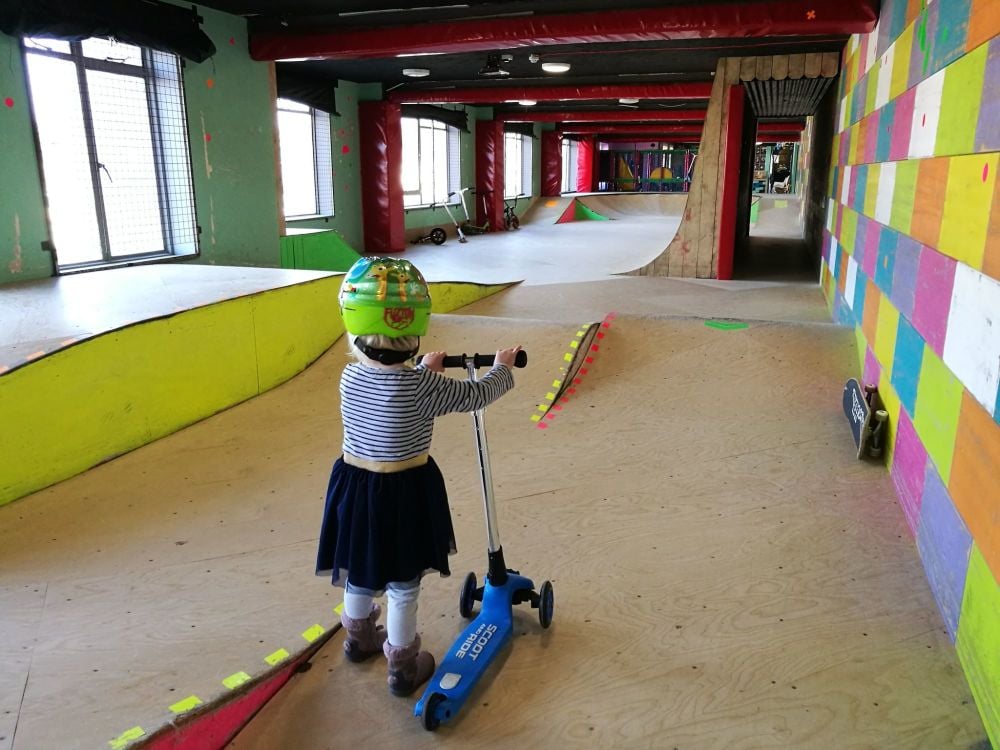 RampRats is an indoor facility suitable for toddlers right up to 10 years of age and specifically designed for children with gentle transitions, bowl corner and tunnel.
Although on this occasion we didn't stay for lunch I did notice that there was a menu with grilled cheese sandwiches, kids meals, soup, jacket potatoes and cakes. The prices are very reasonable and from what I saw the food looked delicious.
For more information including after school clubs, pre-school session times and birthday party packages, please visit the RampRats Website.
My daughter will be turning 3 soon and the Birthday fairy plans to bring her a super cool Elsa scooter so we'll definitely be back again in the near future for some practice.