Purring good fun at Pause Cat Cafe!
Posted on
If you are a lover of the feline kind then I have no doubt that Pause Cat Café in Bournemouth will interest you greatly. I recently took a like-minded cat loving friend and both of our young children to see what it's like to sit in a café surrounded by purring cats. I won't lie, it feels a little strange, but we all really enjoyed it.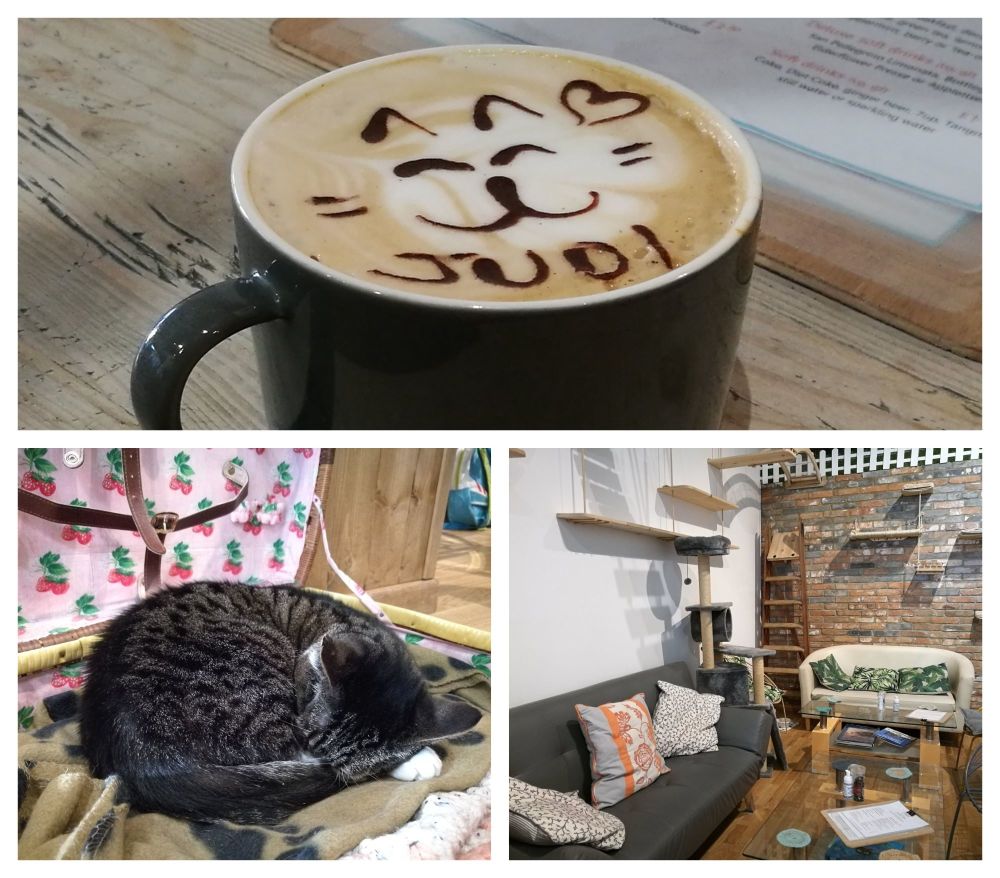 Lots of people (including myself) will wonder how hygienic is can be with wondering cats but I can assure you that this has been well thought out and when you go in you'll see that there's double glass doors and a coffee making area with a little turning door so the moggies can't get in.
Before you're shown to your table you need to read a little about the café which includes information on it being a community venue with volunteers, some of whom may have learning difficulties and a huge passion for animals.
We had the best table which is next to a piano and we could see some cats curled up sleeping and others which were leaping across beams and playing all around us. I'm very pleased that my daughter was on best behaviour and not charging around the place. In fact, the cats had a calming effect on both kids and they spent ages stroking them and playing with the basket of feathers and balls.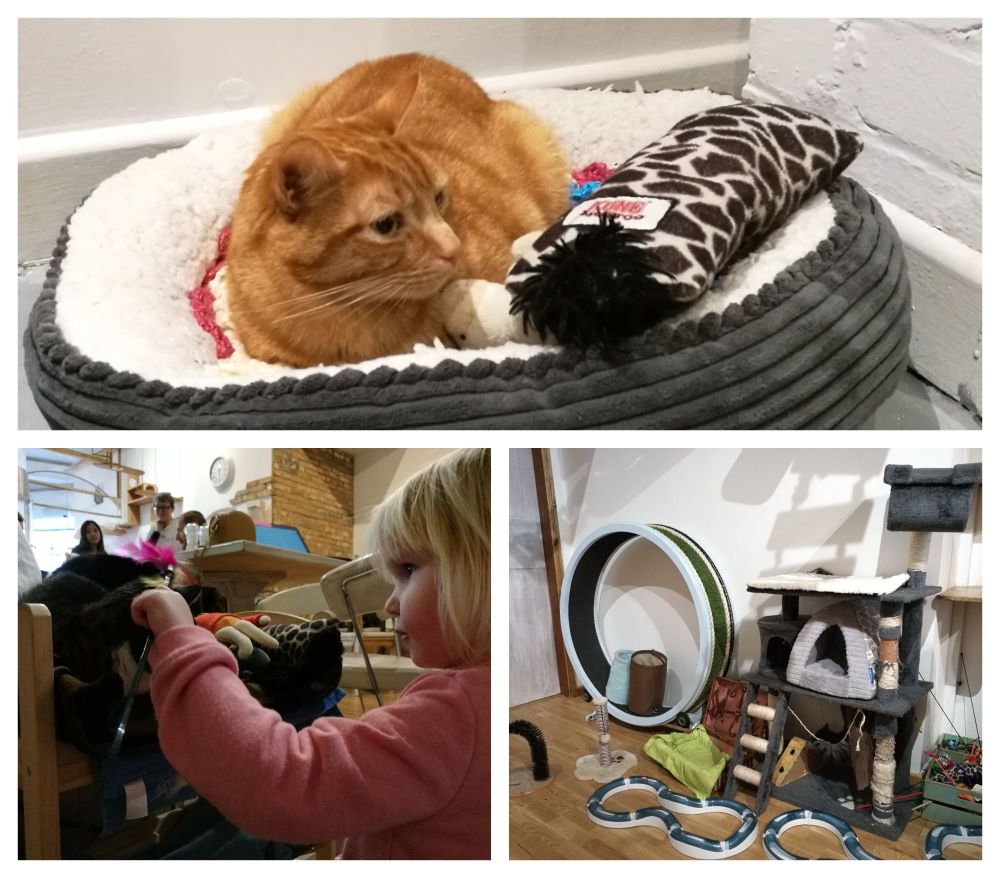 We decided to order lunch from the menu which has vegan and gluten free options and includes sandwiches, wraps, jacket potatoes, salads and sweet treats. There's also a kittens menu for the children with the choice of sandwich, apple and cucumber sticks and ice cream. Whilst our food was being prepared we went off to explore the downstairs seating area which had more fluffy cats, some ready to play with us and others which were curled up enjoying their nap time.
Back at our table our food arrived and it looked delicious. My friend had ordered a jacket potato and I had a thick vegetable soup which was packed full of veg and barley. My fussy daughter even ate some with pleased me greatly. I thought it was a little odd that our food was delivered in a large white tub with lids but as we were eating we suddenly heard a crash on the piano which made us all jump and laugh as an inquisitive puss was heading on over to see what we had. Luckily the staff saw him before he got too close and he was kindly escorted away.
When you book a table at Pause Cat Café you will notice that there is a cover charge and this goes towards the care of the cats which includes providing trained and qualified cat care specialist staff on hand at all times, vaccinations, ample food, treats, litter, bedding, exercise equipment and toys plus a separate area for the cats to sleep at night.
The staff and volunteers are all very welcoming and eager to tell you all about the cats that walk around you. We really enjoyed our stay there and will be looking to go again in the future with the rest of the family.
Please visit Pause Cat Café for more details including special events like Children's Workshops, SEN Sessions and Cat Yoga!
Dorsetmums was invited to Pause Cat Cafe for the purpose of a review however all words are my own.