Matilda the Musical comes to the Mayflower in Southampton
Posted on
I've seen a few shows at the Theatre now but Matilda the Musical has to be my absolute favourite so far. It really was captivating and imaginative from start to finish.
Matilda the Musical is currently on tour and I went with a friend recently to the stunning Grade II listed Mayflower Theatre in Southampton to see it. I was so excited as I'd heard it was brilliant and knew the Roald Dahl story well but I didn't expect such talented young actors, outstanding singing and choreography plus a forever changing stage.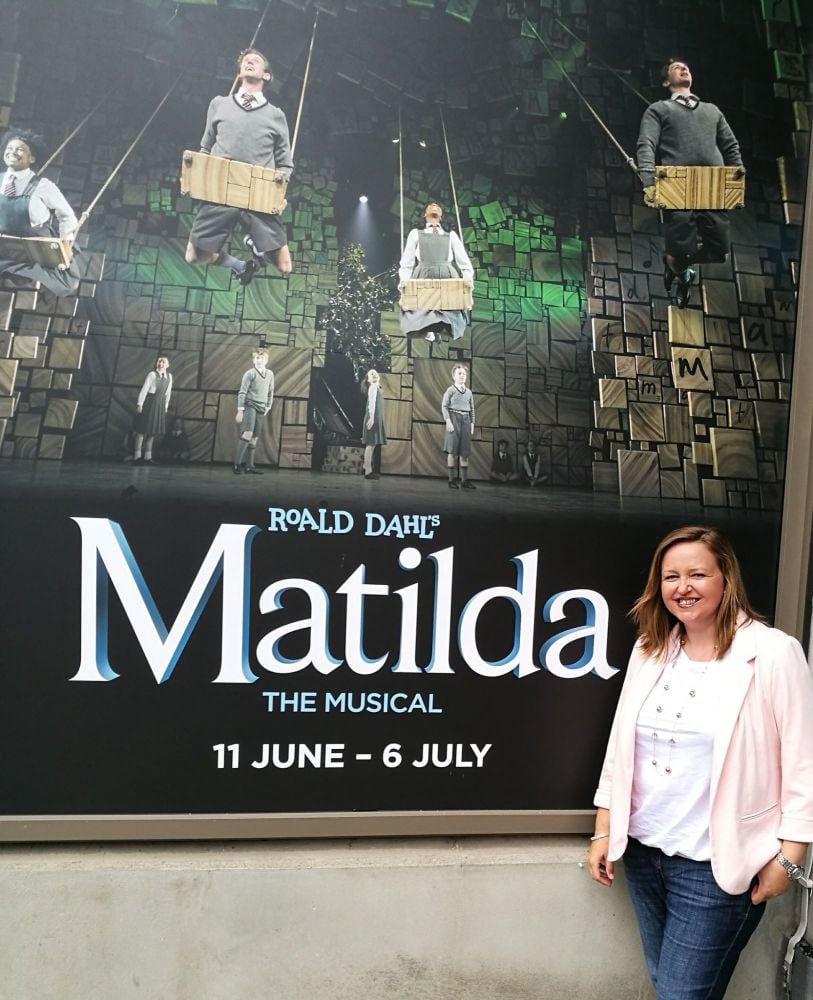 Little Matilda is definitely a star, she had the whole audience gripped with every word she said and her family are just hilarious. Most of us will know that she just adores books, much to her parents dismay, who would rather she just sat and watched TV like them.
When Matilda starts school the extent of her knowledge becomes clear and astounds both her friends and teacher Miss Honey, but the monstrous headmistress Miss Trunchbull terrifies the students and they all fear of ending up in The Chokey.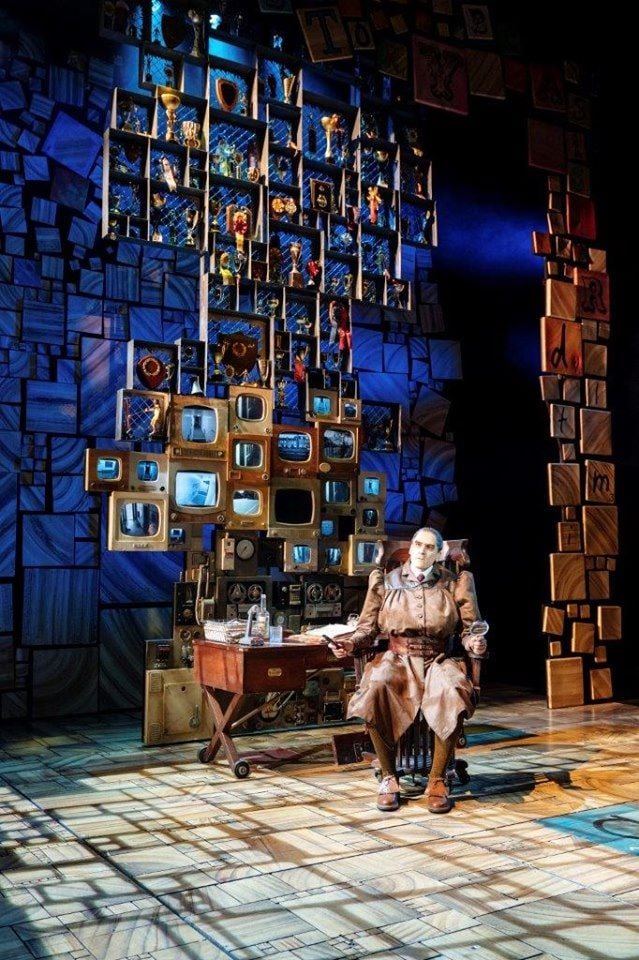 Miss Trunchball (or should I say Mr) did a grand job of trying to be mean but I don't think I'm the only one who actually loved her ghastly behaviour and hatred for revolting children. There was a look of shock on a few faces when she picks up little Amanda Thripp by her pigtails, spins her around and sends her flying across the stage! (Don't worry, clever trickery is involved and no little blonde girls are hurt).
For me, the most exciting parts of the show were when the children were singing and dancing together, I just couldn't stop smiling and especially enjoyed the scenes with the swings and balloons. When Matilda discovers she has magical powers very special things happen with one scene in particular giving me goosebumps. The whole cast had impeccable timing and my goodness they can all sing beautifully.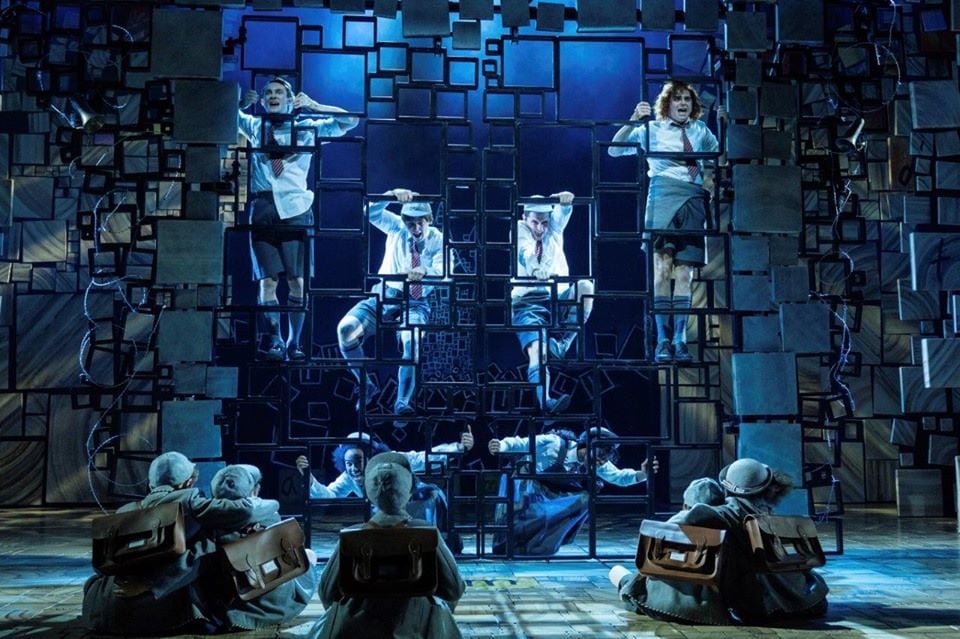 In between the main story line there is another which gives a little twist to the story and when it all becomes clear you'll enjoy the happy ending.
This brilliant show first premiered in London's West End back in October 2011 and is now in its 7th year having won many awards. Although it was unforgettable, I still have no doubt I'll be going to see it again one day.
Matilda the Musical is currently in Southampton from now until 6 July 2019. For more information and booking, please visit the Mayflower Theatre.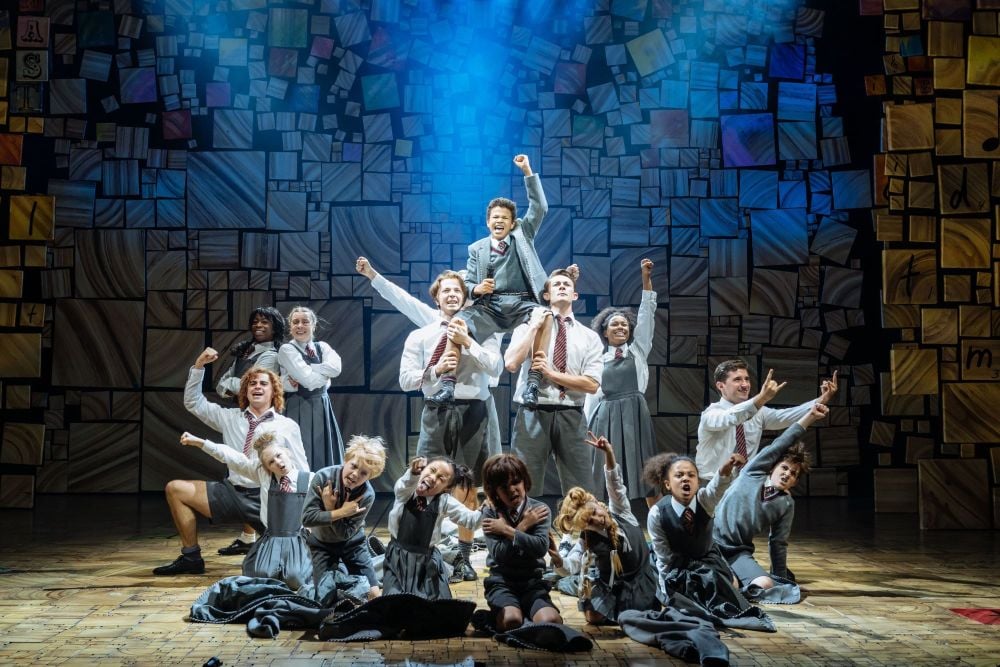 Dorsetmums was invited to see Matilda the Musical for the purpose of a review however all words are my own.