Things to do when visiting vibrant Bournemouth
Posted on
There are many fantastic Hotels in Bournemouth and with award winning long sandy beaches, high street shops and boutiques, attractions, coffee shops and eateries, a buzzing nightlife and all year round events, you can see why people would want to stay.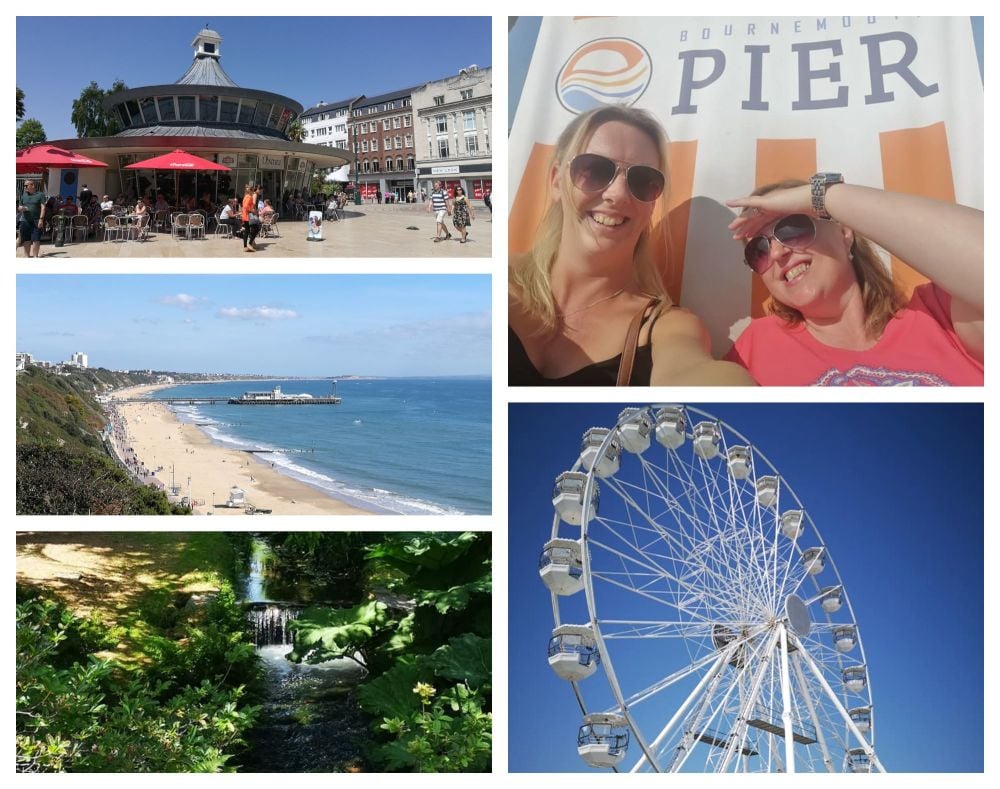 Although I already know Bournemouth fairly well I went exploring with a friend on a hot and sunny day to see what hidden gems we could find. If you are eating out in Bournemouth then you really are spoilt for choice on where to go. You'll find good old traditional pubs and cafes, family friendly chains, bistros, international cuisine and fine dining. If you are vegan or require gluten free options then you'll be well catered for with a variety of options in the Mad Cucumber and MiXed Salad Bar.
Neither of us had dined in a Caribbean restaurant before so we went to Turtle Bay to enjoy alcohol free cocktails and an appetizing Just Jerk Platter. The platter was awesome with jerk wings, glazed pork ribs, a spicy beef patty, jerk chicken flatbread, sweetcorn fritters and all served with a supergreen salad which had pomegranate seeds, chick peas and red cabbage. With the doors open, bright colourful décor and the sunshine pouring in we honestly didn't want to leave.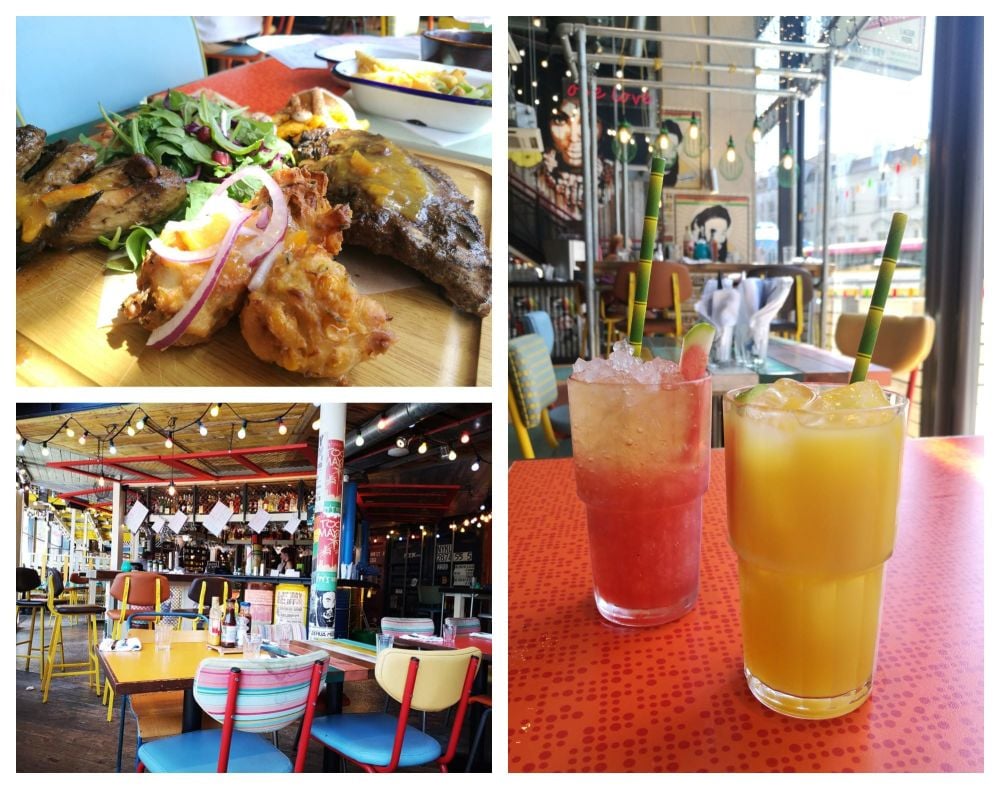 My favourite restaurant to go to for a special occasion is Lolas Tapas Bar and having tried several dishes now I can confirm that the food and service are both excellent. Other great places to eat include Harry Ramsden's for fish and chips, Funki Griller for steak, El Murrino for wood fired pizzas and Five Guys for stacked burgers and tasty skin on fries.
If Afternoon Tea is your thing then you could head to one of the many hotels which offer stunning sea views or spend a couple of hours in a tradition tea room with homemade sweet treats. Being a self-confessed cake addict I know that you will receive a delicious Afternoon Tea at the Key West Restaurant which is located at the end of Bournemouth Pier, The Cumberland Hotel, Steam Vintage Tea Rooms and The Green House Hotel. The most outstanding I've had to date was in the Level 8 SkyBar which is located at the top of the Hilton Hotel. Every bite was simply divine and it was most definitely not your average dining experience.
After lunch we nipped into St Peters Church to see the impressive Dorset Moon which is popping up in various locations across Dorset and then we went into the BH2 complex which houses a state of the art Odeon Cinema, eateries and Mr Mulligans which we'd visit soon. Inside the complex there's a Llaollao frozen yoghurt shop and having never been before I was a little blown away with our choice of toppings which included fresh fruit, nuts, granola and chocolate. As it was such a scorcher outside we had to have one and so I chose fruit and nuts to go with my frozen yoghurt and then I had the fruits of the forest sauce on top. I've never been a huge fan of ice creams but this was much more refreshing and just what we needed. I'll most definitely be back for more and I might even take the kids if they're good!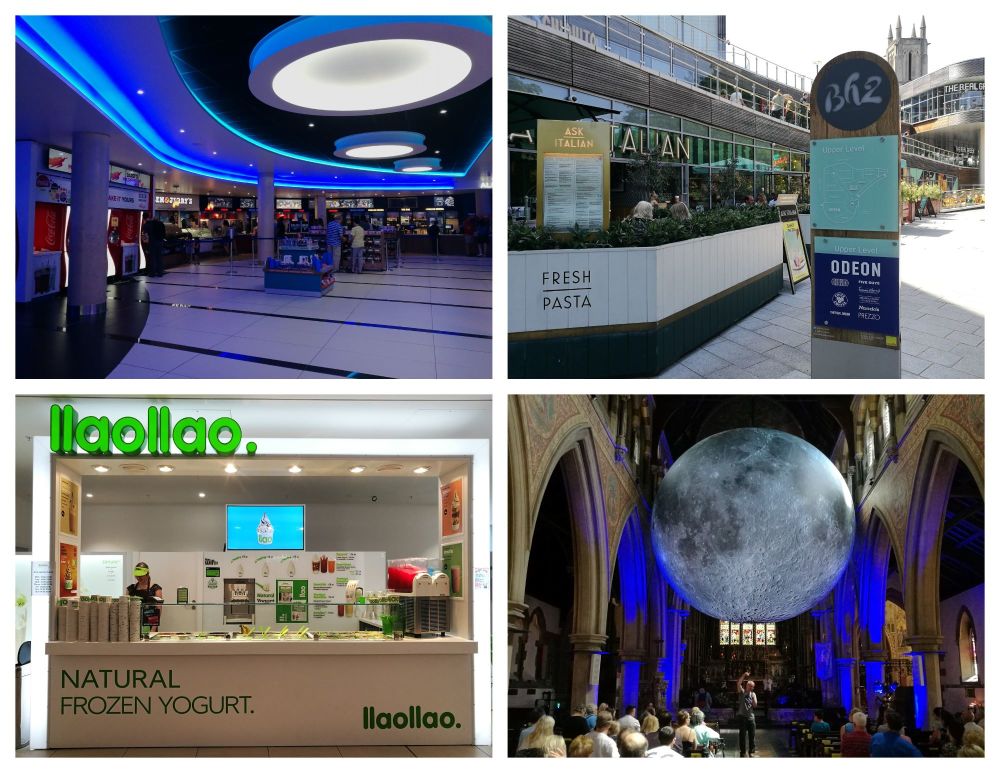 Next was a visit to Bournemouth's newest crazy golf course, Mr Mulligans. They have 3 super cool and imaginative courses and we did The Apocalypse and Comic Course. The Krypton Course looked pretty cool too but we've saved that one for another day. Each hole was unique and we had good fun trying to work out where the ball had to go. I really enjoyed shooting the ball in the oven in The Apocolyse but the last hole on the Comic Course was the best and involved the ball moving down a huge table football. Although we didn't eat while we were there the menu looked very inviting and the bar offered cocktails, mocktails and even alcoholic slushies.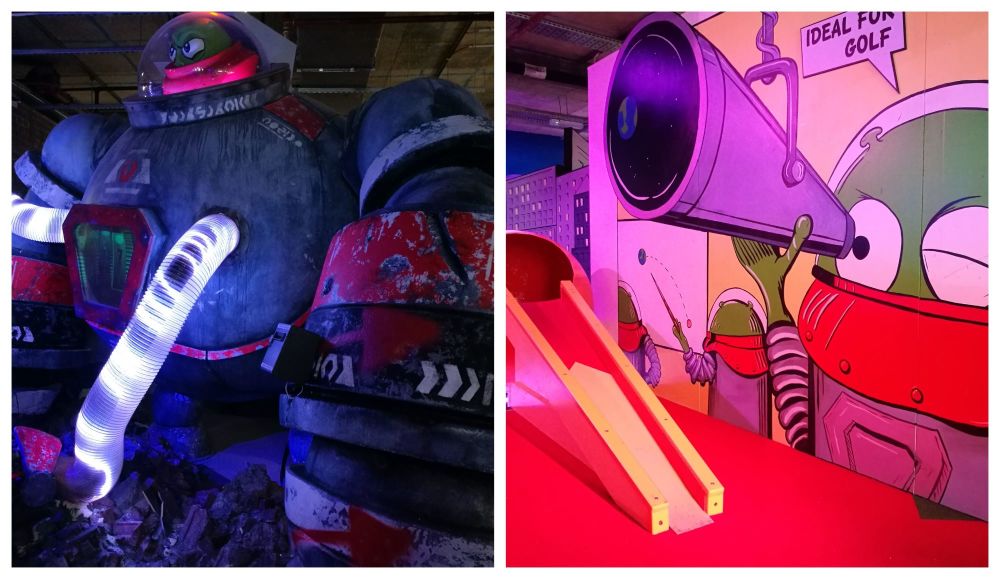 We saved the most exhilarating till last and grabbed a quick drink on the Pier before checking in for our dual PierZip ride. The PierZip is the world's first pier to short zip wire which launches 25m above the sea and it's not for the faint hearted. I'd been both nervous and excited about this all day but once my harness was on and I climbed the stairs I felt my legs turn to jelly. The views are incredible and I knew not to look down but you can't help it and I screamed my heart out when I stepped off the edge. It's a truly unforgettable experience and one I can recommend to any thrill seeker.
There's so much more to do on the seafront with a splash area by the Tourist Information Centre, the Oceanarium, RockReef with climbing walls and a high line, and the Big Wheel with panoramic views of the coast. Nearby you'll also find the Russell Cotes Museum, Oasis Soft Play Centre, Laser Quest, The MacGuffin Project and The Lockey Escape Rooms, All Fired Up pottery painting and Creams which is an ice cream parlour with soft play for the kids. If you love purring pussy cats then check out the unique Pause Cat Café. Not only can you sit and relax with playful cats but the Café serves great food too.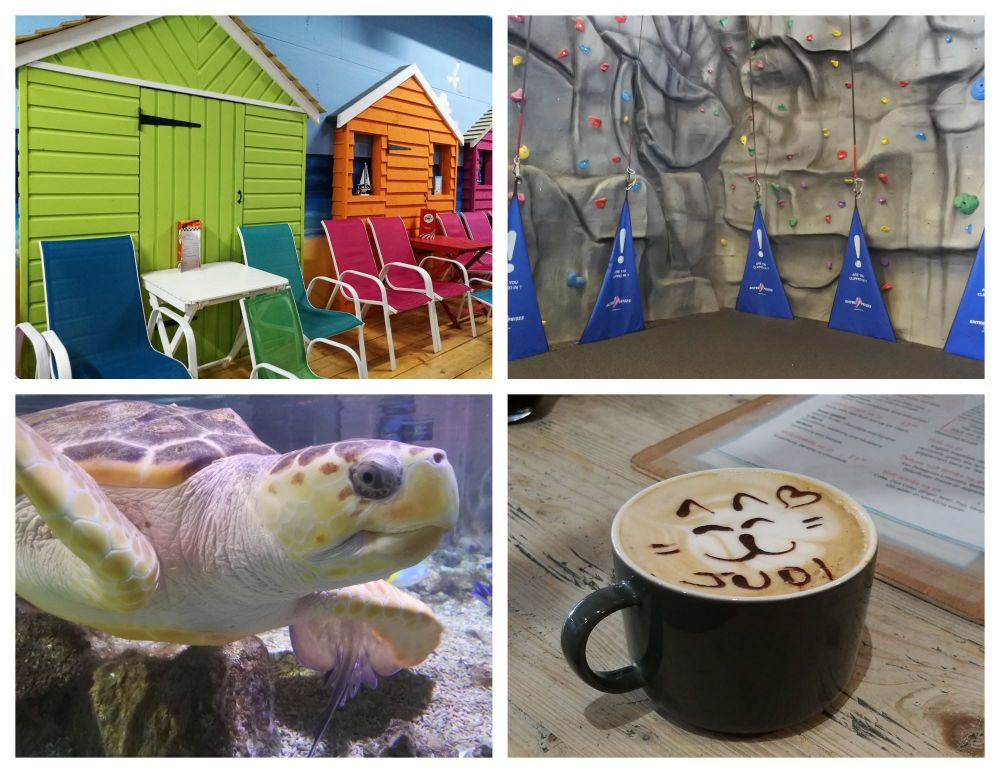 The Lower, Central and Upper Gardens are very pretty and run all the way from Bournemouth Pier to the boundry of Poole which is about 3km. There's normally a lot of activity going on in the Lower Gardens with the bandstand, kiosks, mini golf and art exhibition. The Central and Upper Gardens are much quieter however you'll find delightful little red bridges, wildlife, ornamental rockeries and even a play park.
If you are looking to explore other areas then the Bournemouth Aviation Museum is worth a visit for families, as is the Adventure Wonderland theme park, Snowtrax ski slopes and alpine play park and Mighty Claws Adventure Golf. If you're in town during the school holidays then many of the attractions run additional activities and the Bournemouth Natural Science Society often has open days which are great fun and educational.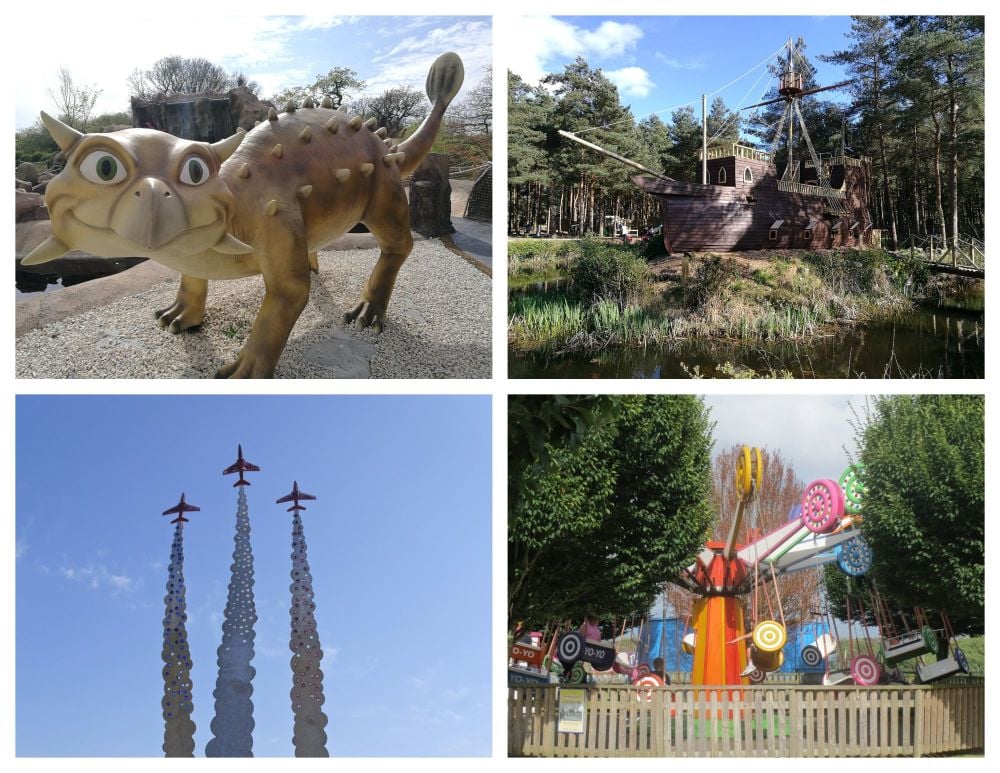 A recent addition to Bournemouth is the Beryl Bikes which are located at many key attractions and transport hubs. Just download the app, unlock the bike and enjoy exploring the surrounding areas. If that sounds a little too energetic then you can hop on the Land Train which runs down the promenade and returns via the gardens on East Overcliff.
For those who love a good show then check out the upcoming listings at the Bournemouth Pavilion and BH Live. There's also a lovely little venue called the Shelley Theatre which is a Victorian Grade II listed building and shows films and theatre performances.
Bournemouth plays host to many major events including the popular Air Festival which attracts thousands, the Arts by the Sea Festival and the spectacular Christmas Tree Wonderland. During peak season you'll also find lots of family friendly events in the town and firework nights too.
If I could offer one piece of advice to anyone staying it would be to wander down side streets to see what you can find or ask a local shop keeper for places to visit nearby. Everyone is very friendly and always happy to help.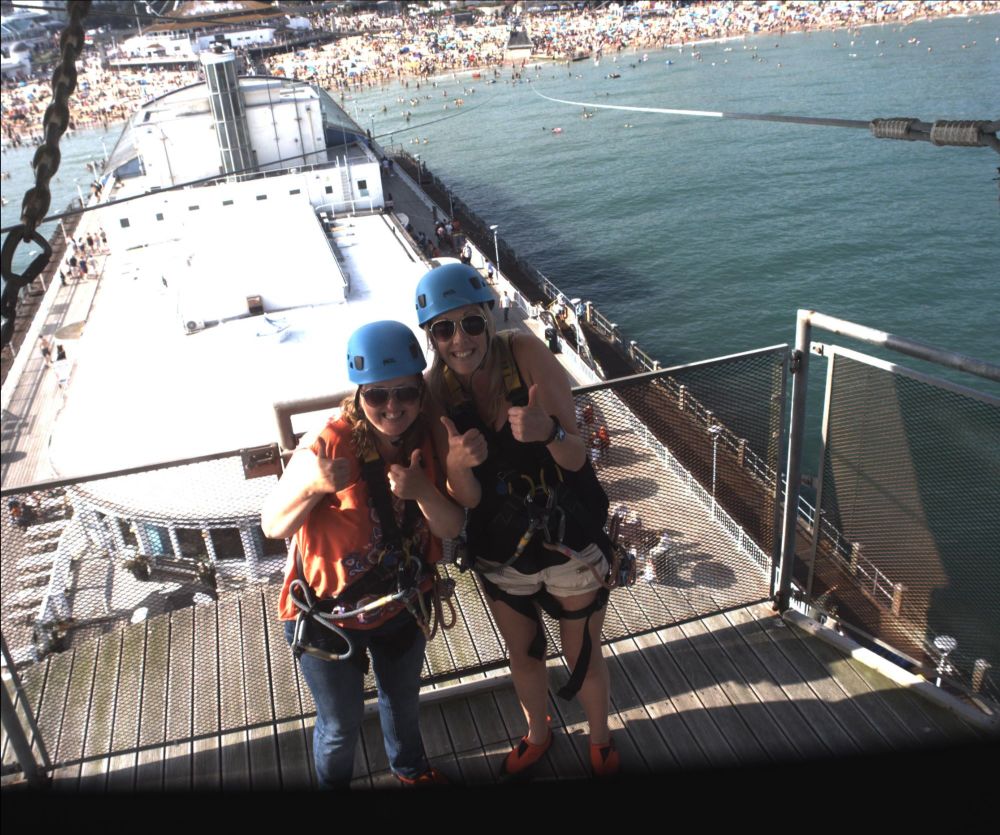 Dorsetmums Disclaimer - The spending money to explore Bournemouth was gifted by Hotels.com, but all views are my own.