Yo ho ho - the Pirates of the Pavilion are back!
Posted on
If you love a good family Panto then head to the Weymouth Pavilion to see this summer's swashbuckling Pirates of the Pavilion! There's plenty of side-splitting scenes, singing and dancing, audience participation, special effects and of course men in frocks, what's not to love!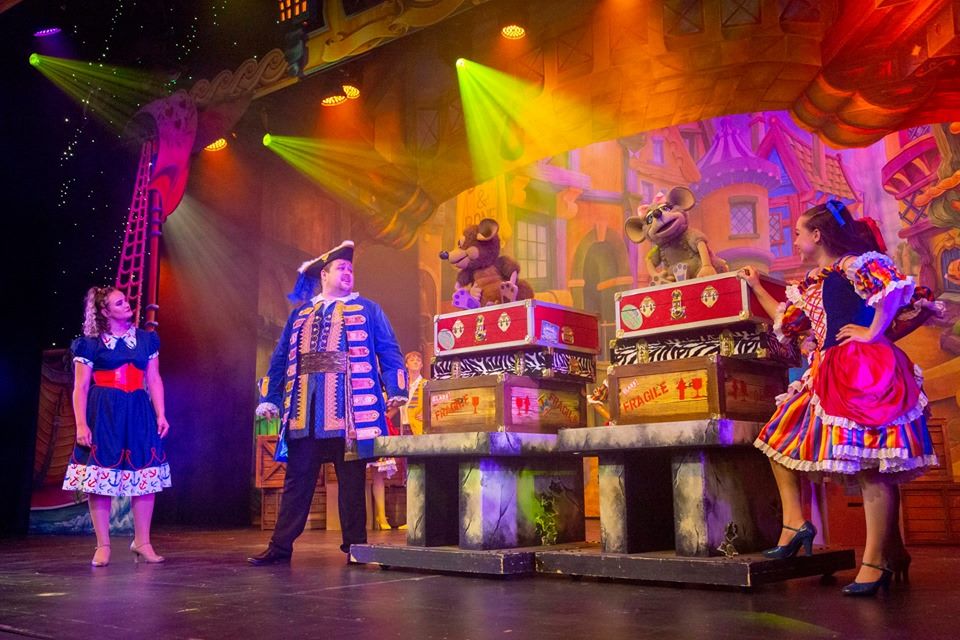 I always appreciate a trip to the theatre because it gives me the chance to switch off from the real world and cuddle up with my boy for a couple of hours of fun. He always enjoys it just as much as I do although there was a couple of times where I had to explain the joke to him in a whisper (normally rude) and then he'd start laughing his head off after everyone else when the penny dropped.
This year the Pirates need to embark on a journey to Egypt to save the world from destruction and beat the evil (and handsome) Captain Cutlass after he stole the Ribena Ruby. The cast are all brilliant and very loveable but for me Seadog Billy steals the show with his goofy mannerism, perfect comedy timing and VERY silly jokes. Luckily Pirate Poppy, Captain Filibuster, the magical Spirit of the Seas and colourful dancers are also very talented and between them all you have the perfect mix for an entertaining performance.
There's a number of scenes I really want to mention, mainly because they had me crying with laughter but I always feel if I tell then it would ruin it for the person going. I will say though that the Mighty Kong in the tomb is VERY Mighty and you'd better have a good throwing arm if you're going to help the Pirates save the day!
There's also lots of opportunities for the kids to feel involved with the traditional boo's and 'it's behind you'. They even have the chance to become a pirate and get up on stage to do a little routine which is very cute.
Myself and my husband got our little 2 minutes of fame at the end when we were asked to go up on stage and compete against another couple in a game. I was desperately trying to look through the light to see if our son was cringing with embarrassment or rooting us on but all I saw was a little wave. My role in the competition was to basically make my husband look like an Egyptian Mummy by wrapping him up in loo roll faster than the other team but he was spinning so fast in a desperate attempt to win that our paper kept breaking! Needless to say we didn't win haha.
The whole show went by in a blink of an eye and I'd thoroughly recommend it to anyone thinking of going.
If you would like a good souvenir of your visit then you can buy a ticket for a Meet and Greet after the show and have your photo taken with the jolly crew.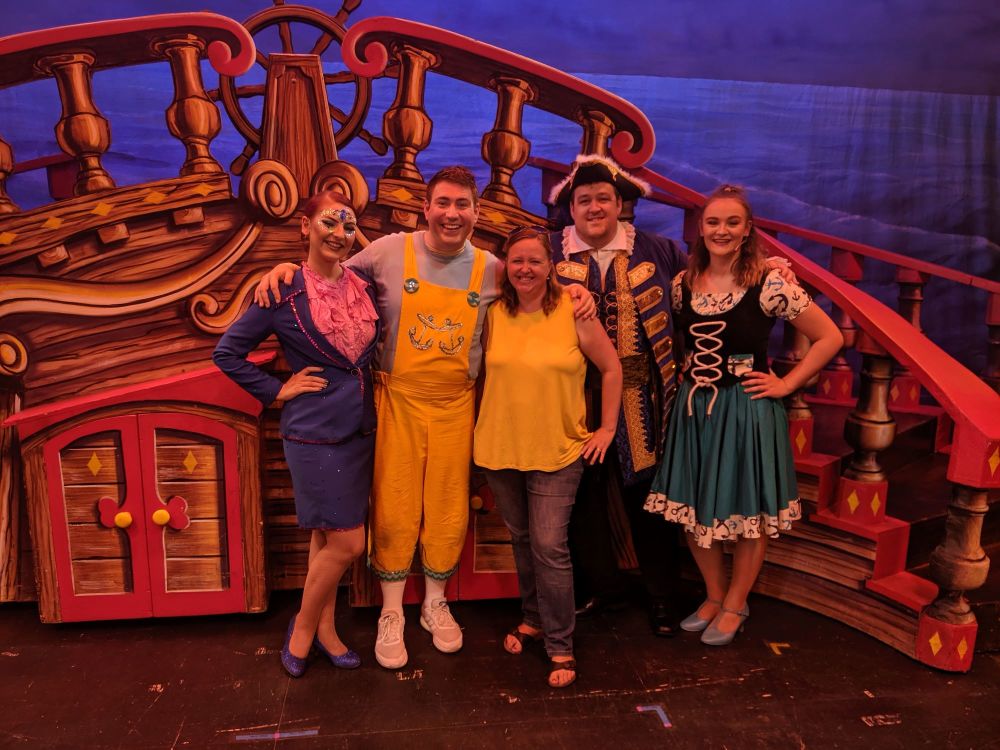 If you do go and enjoy it (which of course you will) then you might be interested in the Grown Ups Night which from the impression I get is much ruder and not suitable for little ears. I know last years had great reviews and I have no doubt this years will be just as funny. Full details will be announced at the end of the show.
Pirates of the Pavilion is running on various dates and times up until 28 August 2019. For more information on tickets, please visit Weymouth Pavilion.
Dorsetmums was invited to see Pirates of the Pavilion for the purpose of a review however all words are my own. Photo credit: Weymouth Pavilion