Injoy Southampton Attraction Review
Posted on
There's a new attraction in Southampton called Injoy which is jam packed full of indoor activities for energetic kids!
Dorsetmums was invited to the press launch to explore the various zones which includes a Trampoline Park, Climbing Walls, Soft Play and a Digital Interactive Room, all based around a central cafe area.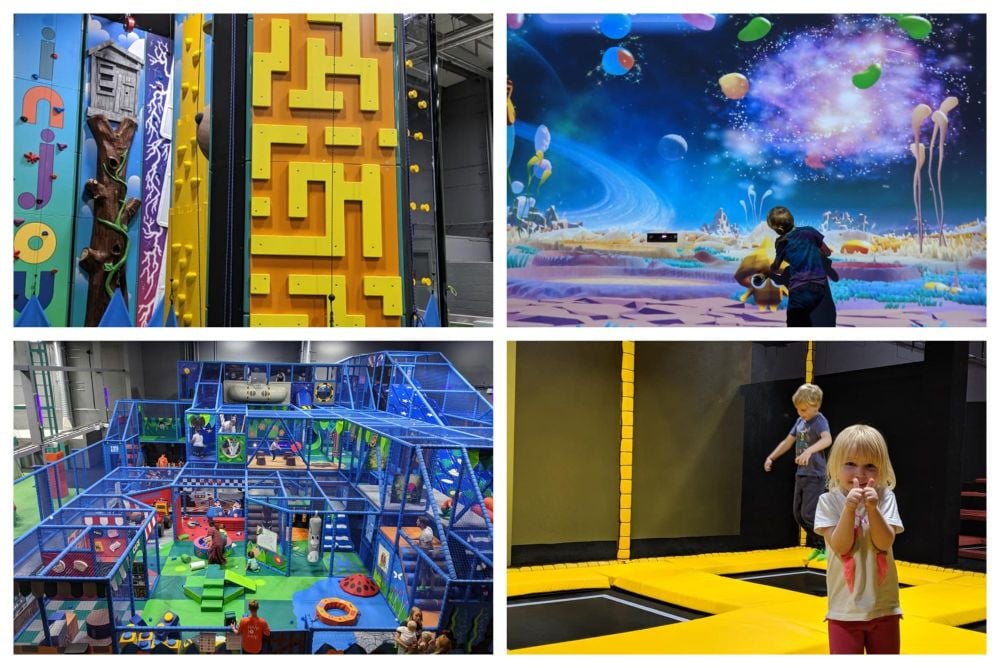 I normally watch the kids do all the fun stuff but on this occasion I got us all some special socks and joined them for a bounce in the trampoline park. My 6 year old son spent ages jumping from a platform onto a bouncy pillow then getting off and doing it again whilst myself and his little sister bounced in the dodgeball area. There's also a super cool multi-level trampoline area, ninja obstacle zone and toddler area.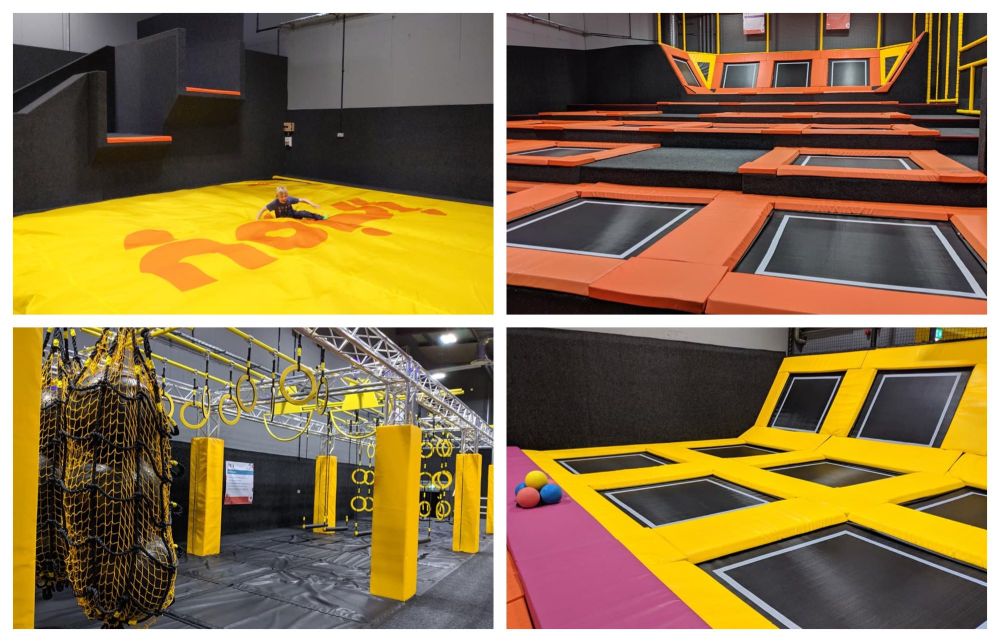 The soft play was an instant hit with a lovely big area for the little one's and an even bigger play area for older children. I didn't get in there with them as I took the chance to grab a coffee but I watched them go on, over and under many obstacles, down slides and through ball pits. Behind this area are some bumper cars which go round a tight track. My son had no trouble navigating the corners but riding on the back of my daughter's car was a bit scary and I was extremely relieved when her £1 ran out and the car stopped haha.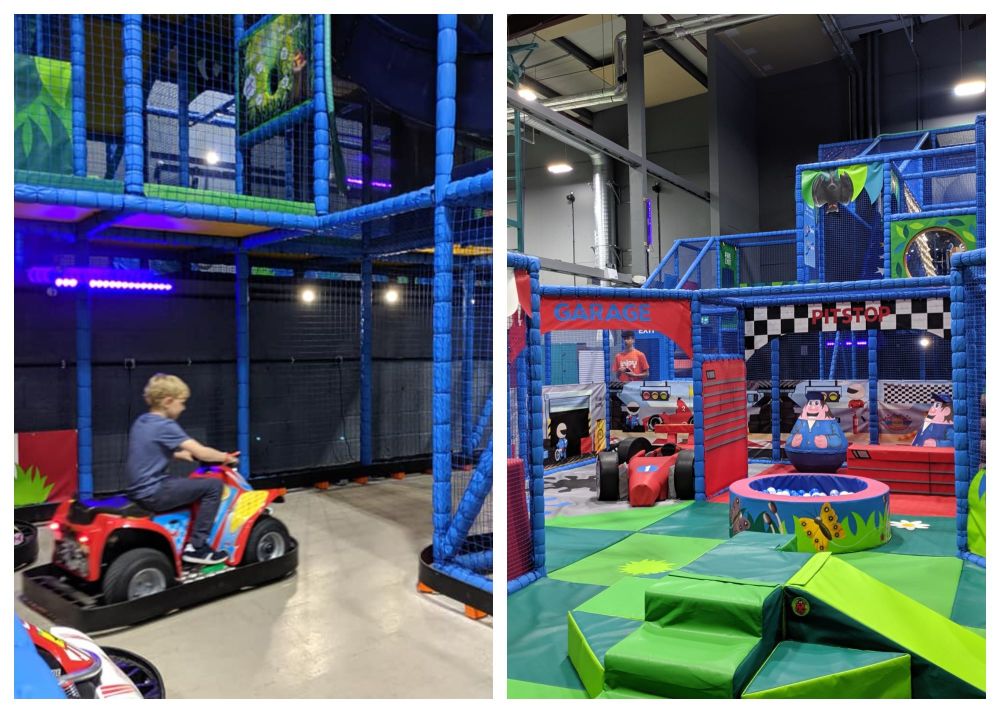 Our favourite area was probably the interactive zone which has big screens with different games on. We really enjoyed the one where you chose a character, coloured it in on the tables provided and then a special machine brought it to life up on the wall. I was honestly just as excited as the kids as our animals walked around on the screen together and the kids had to do a couple more to give them some friends to play with. There was also a wall with very grey pictures and on the floor we found giant pencils. I asked the kids what we should do with them and when they put a pencil up to the screen it brought that part to life with colour. There was also a couple more games they could play on and a screen on the floor which they could jump on. In the corner my daughter found a kinetic sand table but the projector above made it come alive which she loved.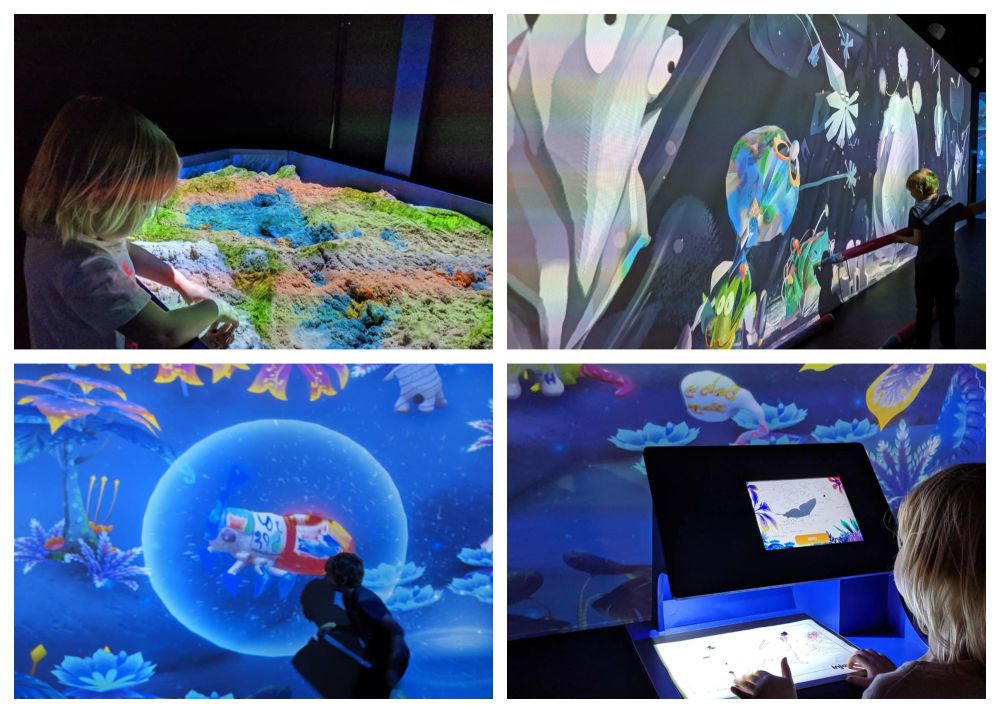 At lunch we made fresh pizzas with the chef and were allowed to put on whatever toppings we chose and then they were placed in the wood fired oven. The pizzas got the thumbs up and each one was devoured in minutes. They also have a large menu with dishes like burgers, pasta and salads plus there's an ice cream counter and tempting cakes.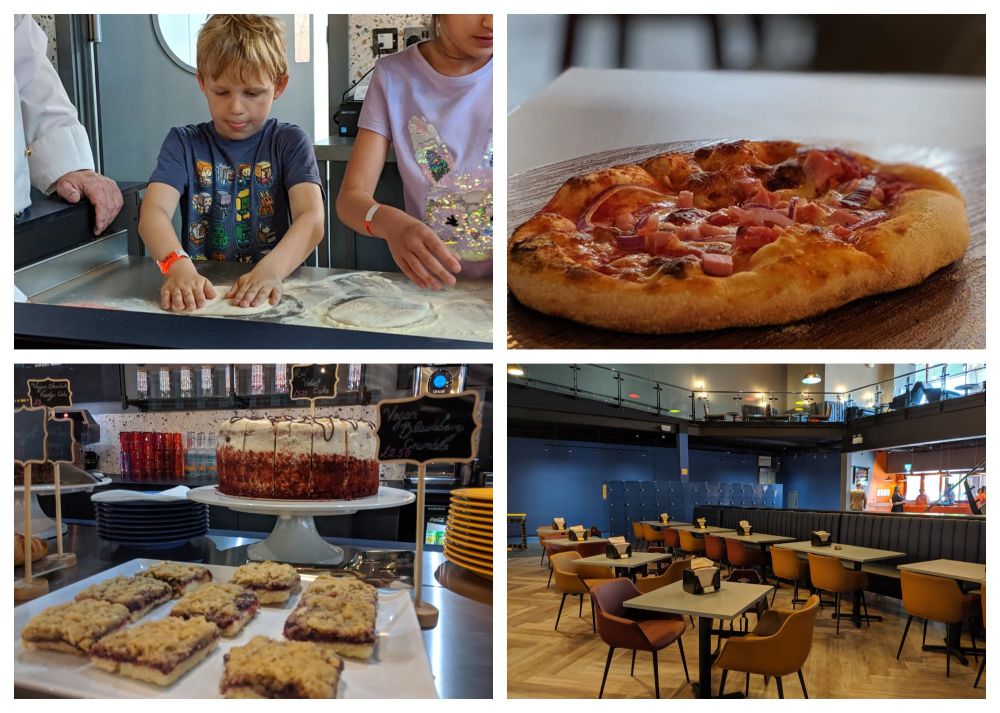 We had a good nosey at the climbing walls whilst we were there but the kids were desperate to go back in the soft play so we stood and watched other families take on the challenge. There must have been about 10–15 different walls to test your strength and agility. We also saw the vertical slide, leap of faith and watched one young girl tackle the giant staircase with confidence and ease.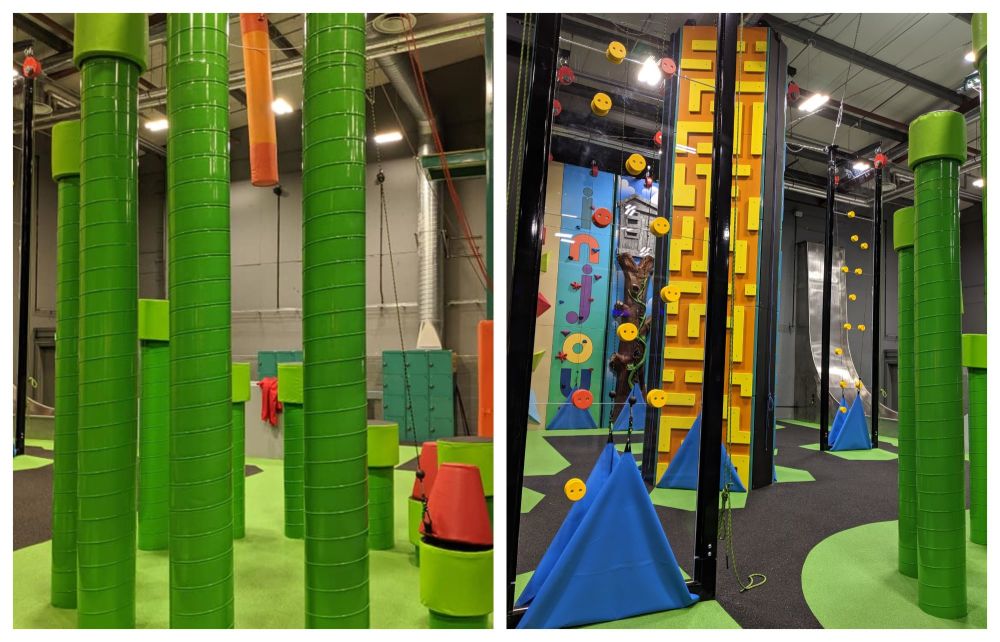 Before leaving we went upstairs through a bar area and lounge to a room which was open for arts & crafts. The 2 young ladies in there couldn't have been any nicer and although my daughter won't talk in front of strangers she made it quite clear with finger pointing what she would like to do. The girls offered her paper and paints, stickers, glue, shaped sponges for printing and she was off in her own happy little world of creativity. My son spotted the clay and had a great time making what started as a hedgehog but then morphed into something quite different (we're not quite sure what it is now) and then one of the lovely ladies helped him make a turtle from a paper plate while his sister did hand prints for the wall. Next to this room is a cookery workshop which I'm sure will be popular in the future too.
We had such a blast for the day and I'm pretty sure the kids would have stayed forever if I'd let them. For me, I loved that the restaurant sat in the centre of each zone and you could see the children playing in the soft play from your comfy chair. I asked my son the next day which areas he loved the most and he said definitely jumping on to the bouncy pillow, soft play, putting his character on the screen and making crafts. My daughter I know enjoyed the arts & crafts the most however we both had great fun on the trampolines. I got them out with a promise of returning another day soon.
For activity prices and party packages, please visit Injoy Southampton.

Good to know:
Height restrictions may apply in some areas of the trampoline park and climbing walls. Participants will be required to watch a safety video and all staff are fully trained to ensure you are well looked after.
There is a pay and display car park outside.
Facilities include a baby change area and highchairs.
Injoy offer free unlimited wifi.
The arts/craft and cookery rooms may not be open daily but please do enquire if you are planning to visit.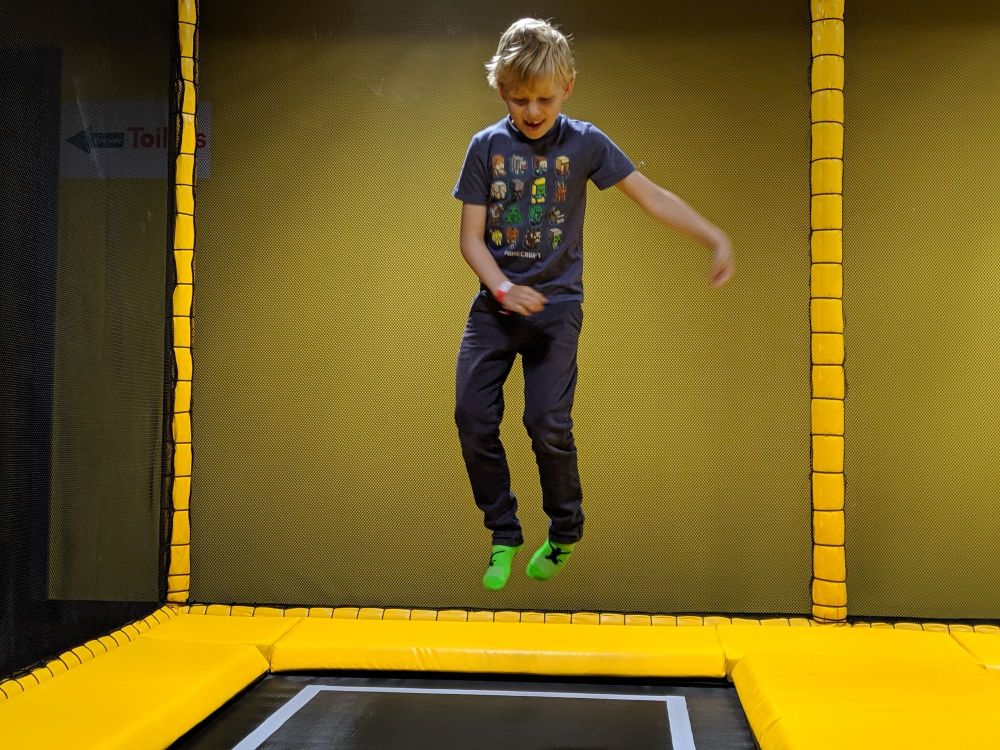 Dorsetmums was invited to Injoy Southampton for the purpose of a review however all words are my own. Any specific details stated were correct at the time of writing.