A family trip to SKATE Bournemouth at Christmas time
Posted on
I doubt there are many outdoor ice rinks which are set in such beautiful surroundings and SKATE in Bournemouth Gardens will definitely get you in the Christmas spirit.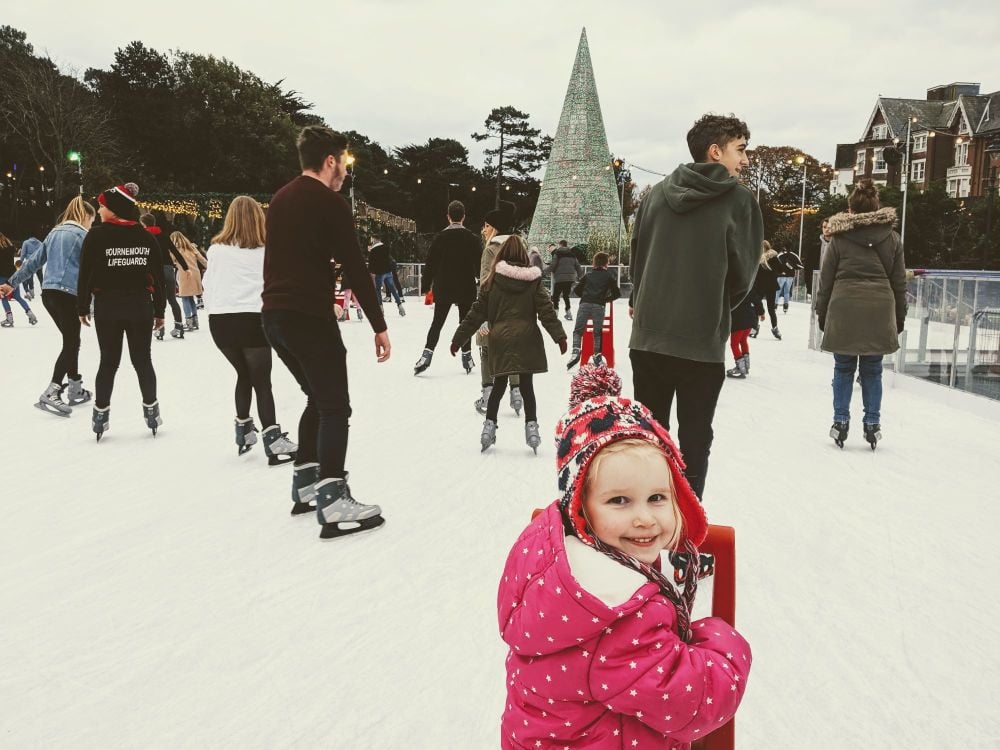 This year the rink is even bigger and it took us no time at all to get checked in and swop our shoes for skates. Our daughter is 3 and hers were the one's which you strapped on to the shoe which she loved and the rest of us ungracefully made our way to the rink to see who would fall over first haha.
We'd pre booked the kids skate aids, not just for their sake but also for ours and actually having something to lean on meant I could whoosh her around with confidence. We did have a little problem though when little miss independent decided she no longer wanted to be pushed around and so she pushed her own skate aid while I slowly and very badly wobbled along by the barrier. Our 7 year old son is more than happy to be speedily pushed around by his Dad who doesn't seem to have any fear of falling.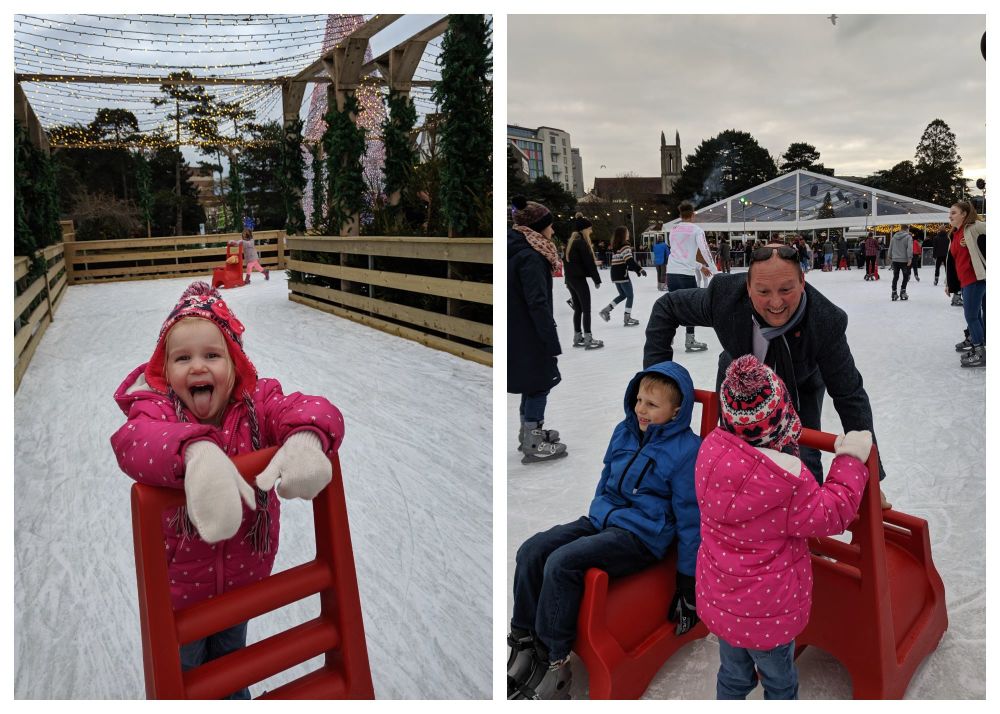 Our time went really quickly and when we got off we went straight into Moguls Alpine Bar and enjoyed some seriously delicious hot chocolates stacked with cream, marshmallows, a chocolate flake and maltesers. There's plenty of seating with Christmas trees, twinkly lights, sheepskin rugs and even VIP booths for those who want to get a party together.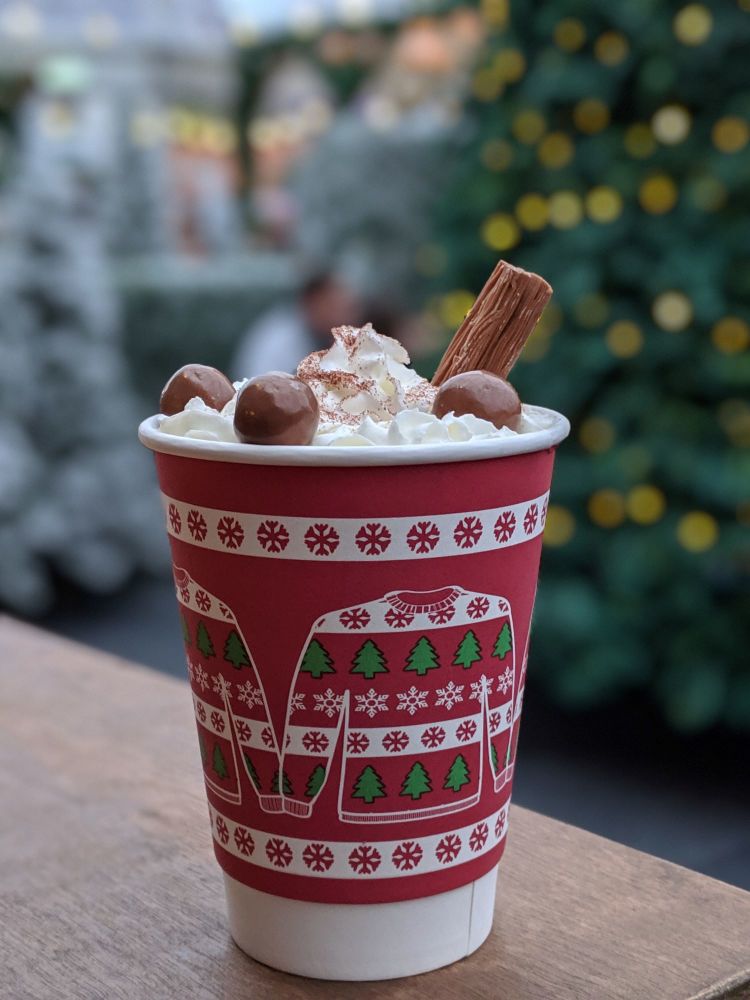 If you are feeling peckish while you are there then the street food vendor 'Nosh Box' is ready to serve a number of dishes like posh hot dogs, loaded fries, noodles and even kids meals. We didn't eat while we were there but I did go over to have a nosey and the food looked very appetising indeed, especially the loaded doughnuts with gingerbread ice cream, toffee sauce and smashed honeycombe.
Although we visited during the day which was great we also walked through the gardens later when the sun went down and it really is very pretty with all the twinkly lights and huge Christmas trees surrounding it.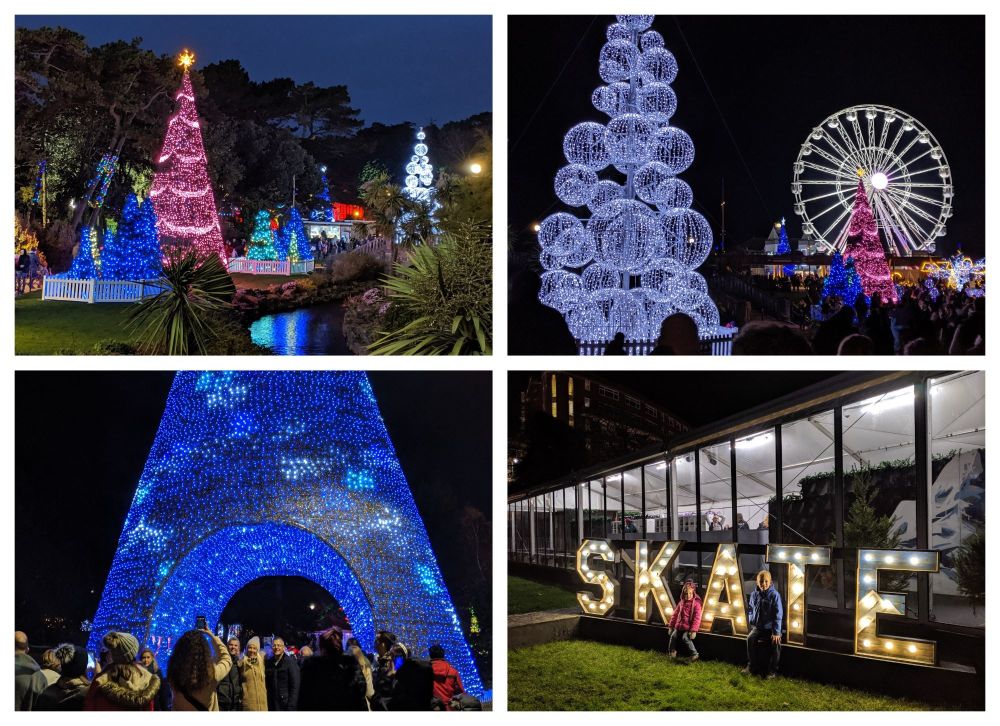 For families with little one's there's reduced rate 'Toddler Time' sessions during the week up until 13 December 2019. The sled style skate aids are highly recommended but it is advisable that you book these in advance to avoid disappointment on the day.
SKATE is open every day and evening until Sunday 5 January 2020 (excluding Christmas Day) so if you want to treat the family then please visit Ice Skate Bournemouth for more information, session times and tickets.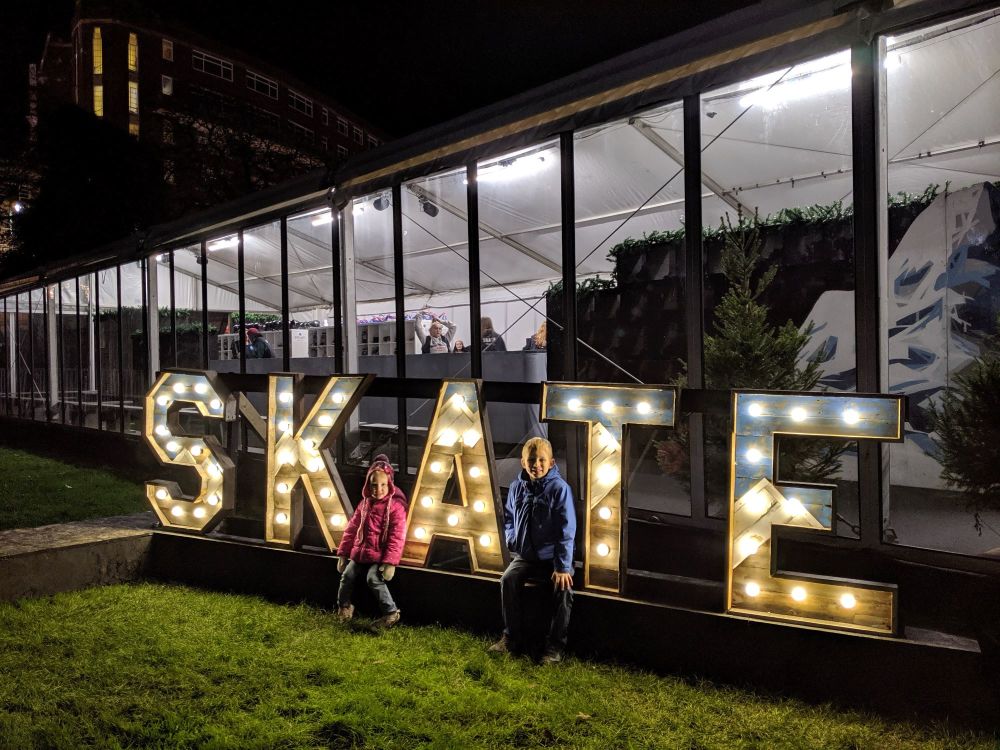 Dorsetmums was invited to SKATE for the purpose of a review however all words are my own.