Homemade Sausage Rolls
Posted on
I appreciate this could be the world's shortest recipe but they were so flipping delicious that I simply had to share!

As we all know with the current coronavirus pandemic (April 2020) there have been certain food products that have been hard to find and on a recent trip to Tesco there wasn't a single sausage in sight! While I was in the freezer section I noticed frozen sausage meat so I thought I'd buy some since it was cheaper than a pack of good sausages.

As for the pastry, I've tried making puff before, I spent hours with it in and out of the fridge being lovingly folded and I followed the instructions to the letter but it was a disaster and I vowed never to try making it again. Since then I always used the Jusrol packs for puff and then shortcrust when I make quiche and pies and so far they've never let me down.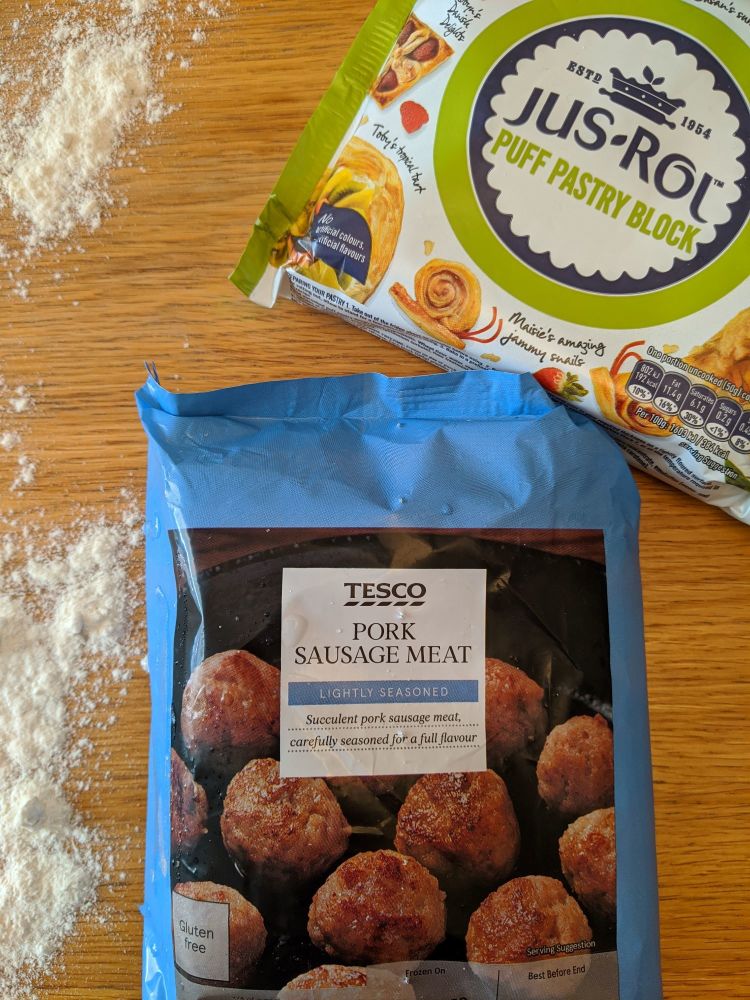 Before you start, defrost the sausage meat and make sure your puff pastry has been at room temperature for 30 minutes. I rolled the pastry thinly into a big long rectangle on a floured surface and then cut it into 8 pieces. With the sausage meat I sliced it into 8 long sausage shapes and placed it in the middle of the rectangles sideways. My head chef sat patiently waiting and I showed her how to brush milk on the edge and then roll the top piece of pastry over the sausage to kiss the bottom piece. Then she used a fork to seal the edges and brush more milk over the pastry. Once I put it on the baking sheet I made several slits through the top so the steam could escape and that was it! Considering my daughter has only just turned 4 she took incredible care and attention with each one. She did get a little over excited brushing the milk on but it certainly didn't affect the cooking.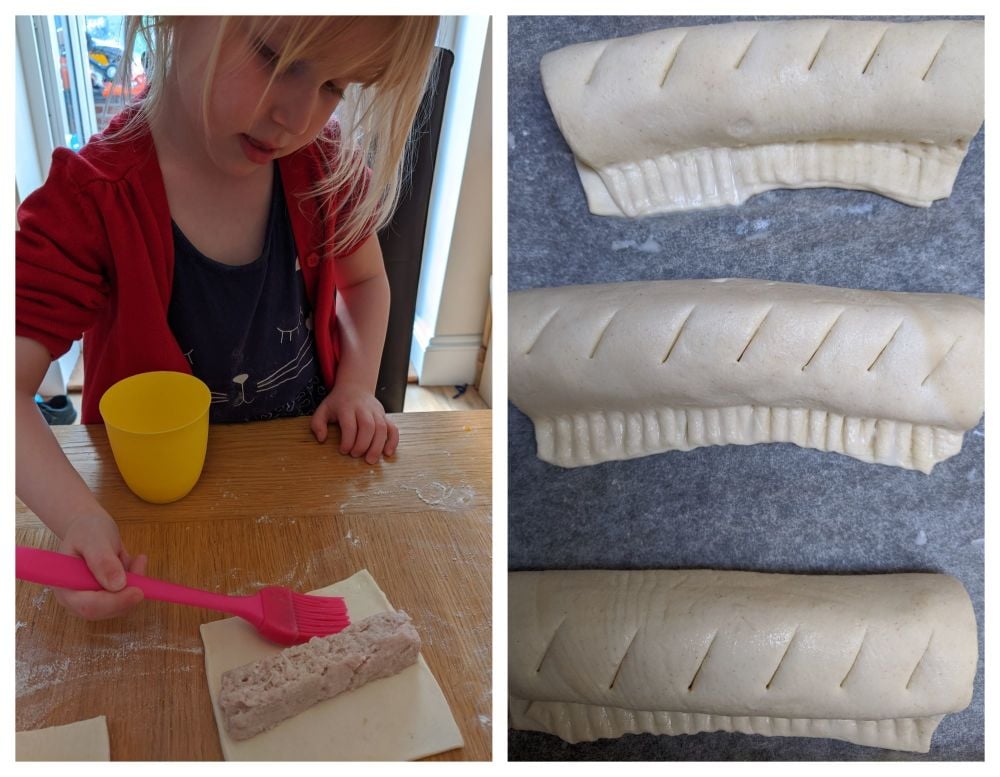 Once they were all made I put them back in the fridge for a while so they hold their shape when cooking and preheated the oven to 180c fan.

I'll admit I'm pretty terrible at keeping the time but I'd say they took roughly 25 minutes to cook. My daughter was beaming when she saw them and we all agreed they were the nicest freshest and tastiest sausage rolls we'd ever eaten.

I've already been thinking of ingredients I can add next time like chilli, red onion, garlic and rosemary ect but I'll have to do this with only half of them so I can keep the kids one's plain and simple. Or if you are vegetarian then you could just swop the sausage meat for cheese and onion or vegetables.
Happy Baking! xxx