Our 'Catch of the Day' from BH Fish
Posted on
BH Fish was founded during the Coronavirus pandemic in a way to support our local fisherman who had lost business as a result of all restaurants closing.
All of the fish are caught in Poole Bay and Poole Harbour using sustainable and low impact fishing methods. Every morning when the fisherman return to the Quay with their catch it's immediately uploaded to the BH Fish website and social pages ready for sale.
The 'Catch of the Day' changes however you can expect to see Sea Bass, Black Bream, Grey Mullet, Cuttlefish, Plaice, Cod, Dover Sole, Skate Wing, Brill, Pollock, Red Gurnard, Turbot, Crab, Lobster, Oysters, Mussels, Cockles and Clams.
My husband rarely cooks so it was a treat for me recently when he collected Sea Bass and Bream from the Crown Hotel in Poole. Although he'd planned to put it on the BBQ the sudden rain forced us inside and he did a grand job filleting the fish (FYI BH Fish can do this for you) and oven cooked them both in foil parcels with butter, lemon, chilli, garlic and cherry tomatoes.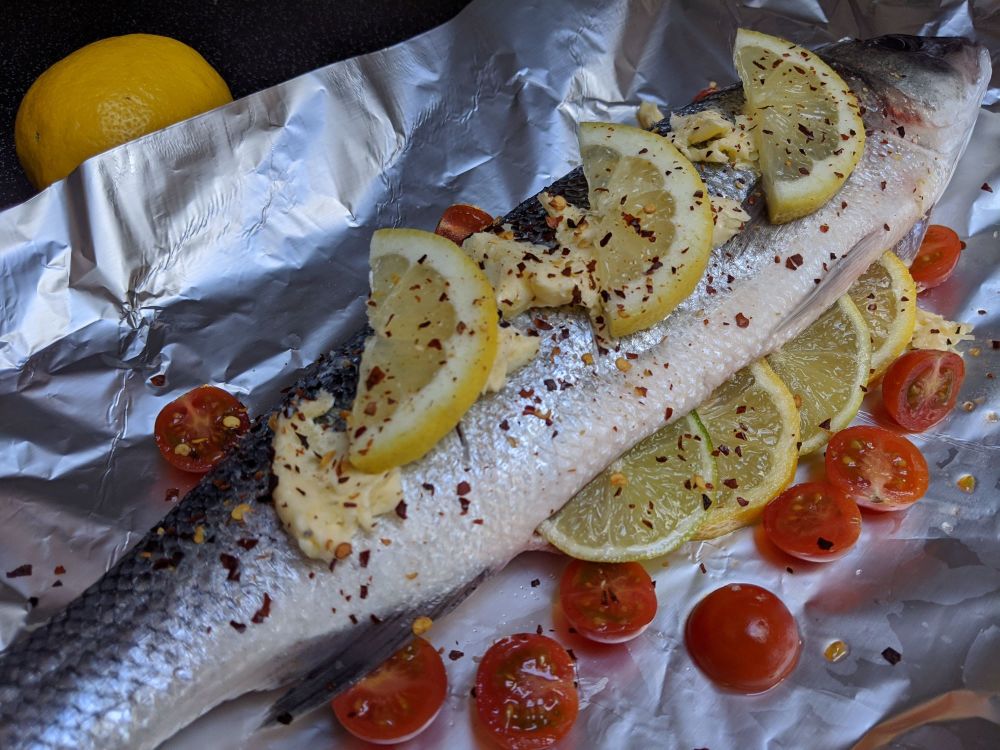 Everyone knows I'm not an expert food critic with fancy words but I will say it was blooming delicious and fresh. We served the fish simply with new potatoes and salad which the children enjoyed just as much as us.
Deliveries are currently being made from Monday to Saturday in the afternoons but you can also collect your order from the Crown Hotel in Market Street, Poole. Social distance measures are of course adhered to and delivery drivers can call you en route so the order can be left on your doorstep.
The website is full of information including a community forum to share hints, tips and recipes. There's also filleting knives, fishbone tweezers, shellfish crackers and more available to purchase. If you enjoy a nice glass of plonk with your fish then you can order a bottle of Dorset wine produced by English Oak and Furleigh Wines.
For full details, please visit Poole Seafood or call 01202 844199. You won't be disappointed!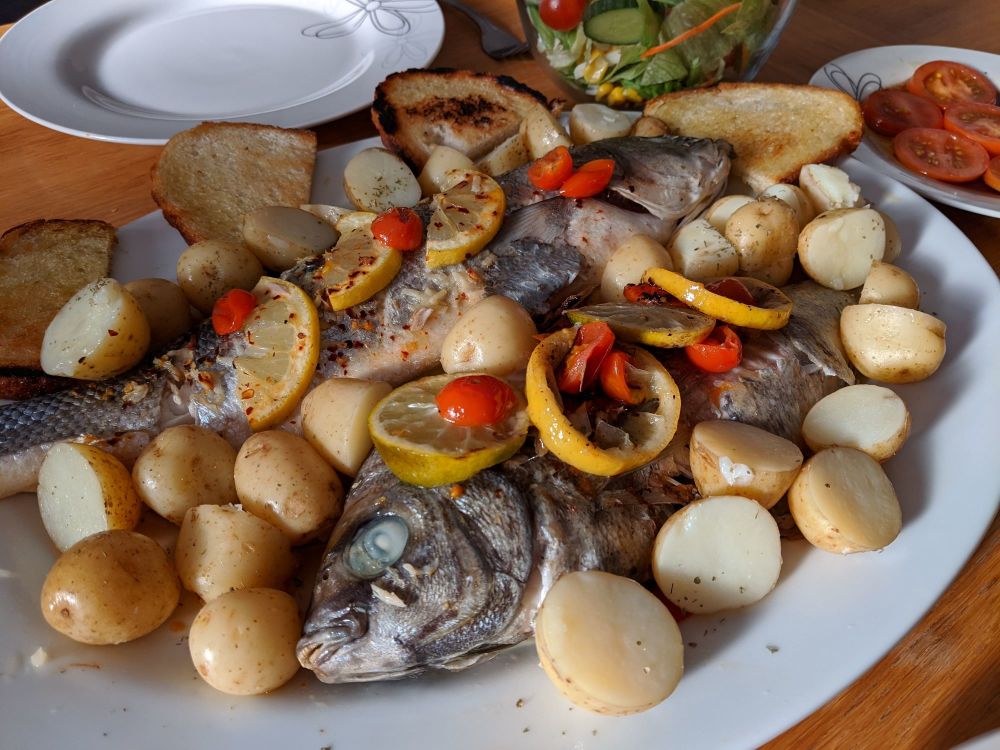 Dorsetmums received a discount for the purpose of a review however all words are my own.