Fun times as Farmer Palmers reopens
Posted on
After being at home for what feels like forever due to the Coronavirus pandemic we were finally able to visit Farmer Palmers and although there was a couple of indoor areas closed it certainly didn't stop the kids having fun. Until things get back to normal you need to pre book your session so I booked for Tuesday morning so we could have a nice wander round the bootsale before going into the farm.
The bootsale is very well organised with a one way system, hand sanitiser stations and plenty of marshalls to make sure everyone is kept safe. The children were given a couple of quid each and they were in heaven buying some bargain toys which they haven't been able to do in a long time. If you do go as a buyer then make sure you don't arrive too early so that the road can be kept clear and the sellers can get in and set up first.
The staff and management at Farmer Palmer's have been very busy making sure the farm complies with all the government regulations and although the little farmers fun barn and soft play is closed for now there's still tons for the kids to enjoy with the straw barn, tractor barn with one way system, go-karts which had a nice member of staff sanitising after each go, the sand and splash zone, large sand playground and of course there was still lots of animals to see. There are some animal activities which are running at a reduced schedule and the bumpy tractor trailer ride was also running at certain times too.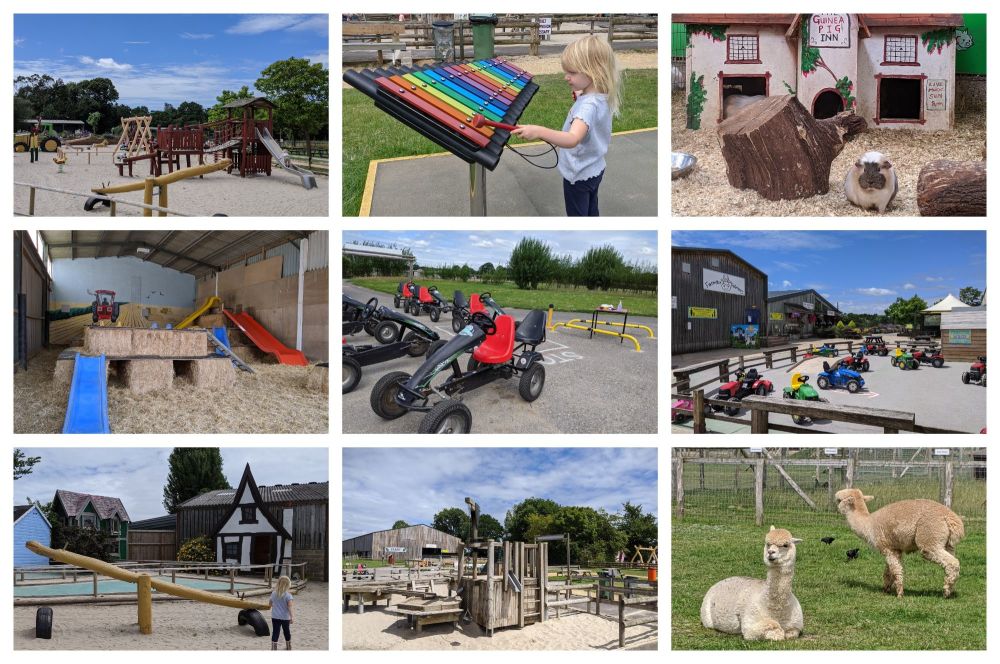 The children spent most of their time between the play areas and we had a go on the new Trim Trail which has lots of obstacles to climb on and under. We didn't chance the maize maze this time because I have zero sense of direction but I believe there is a one way system in there to help with social distancing.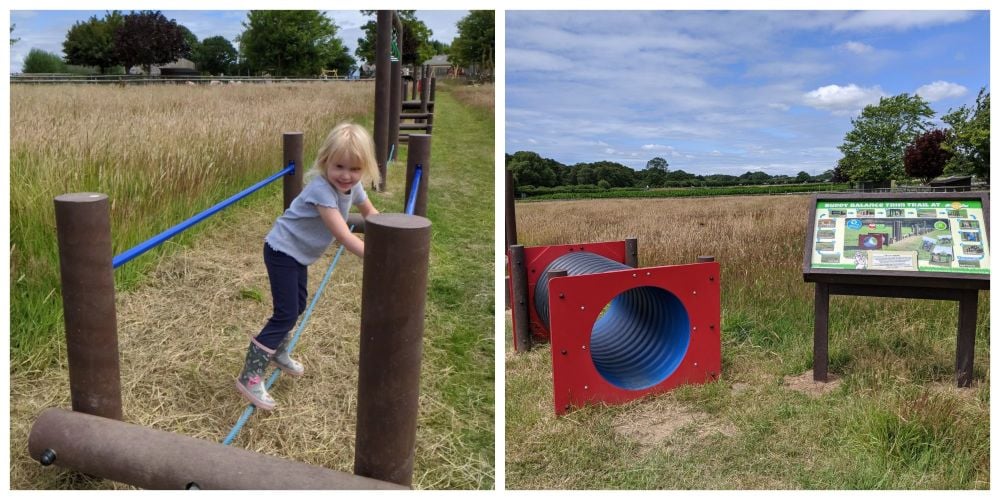 For now the Hen House is offering a takeaway menu which includes breakfast baps, light bites, children's meals, jacket potatoes, sweet treats and more. Additional seating has been provided around the farm so there's plenty of indoor and outdoor tables to sit at and enjoy your food.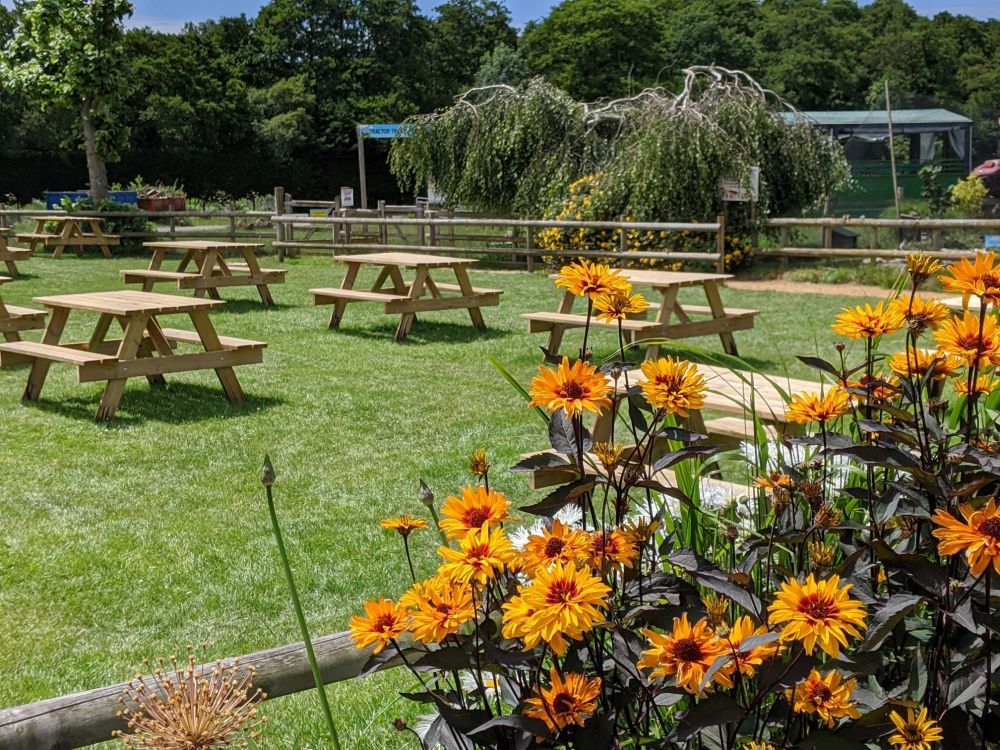 It was so nice for the children to be able to run free and with limited numbers on each session there was no need to worry about overcrowding. When our session finished at 1pm I was told the staff jump into action and clean everything ready for the arrival of the next lot of happy visitors at 2pm.
The few hours we were there went by in a flash and it was so nice to see the staff who were all happy and helpful as always. Fingers crossed the world goes back to normal soon and all areas will be back open with no need to book. For now though, they've done a great job at making everyone feel safe and we'll definitely be booking again in a couple of weeks.
Annual pass holders can book tickets for the first week of opening with non pass holders being able to book thereafter. For more information, please visit Farmer Palmers.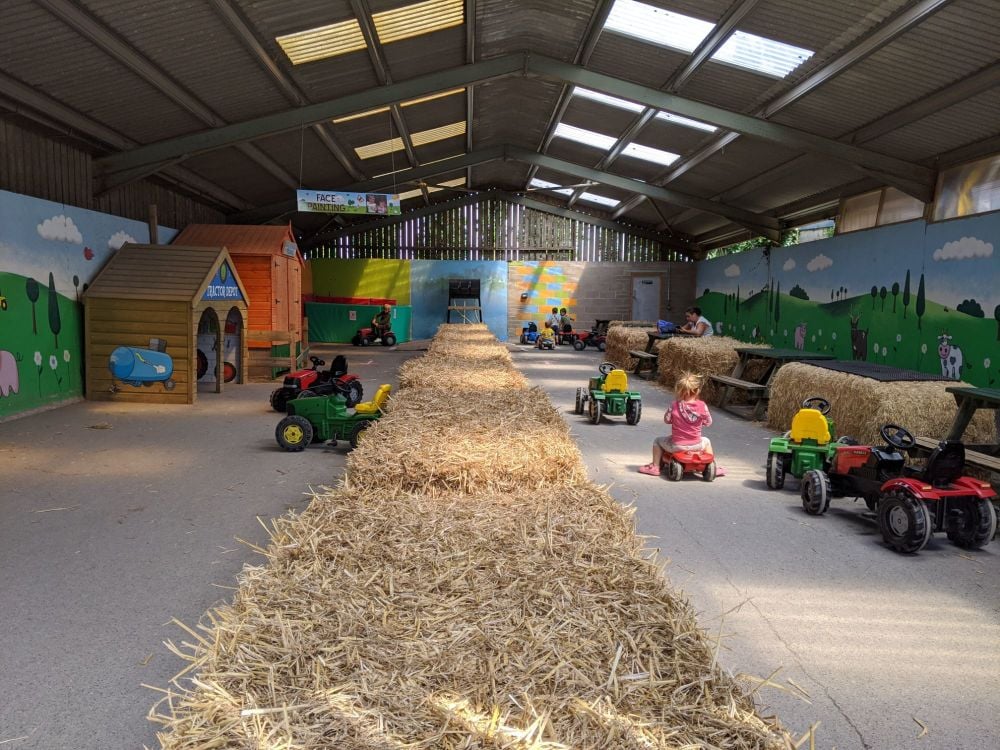 Please note – Details were correct at the time of writing however government rules seem to be updated regularly so please be aware that things may change. Have fun!