The BonBon Boys Pick 'n' Mix Sweet Box Review
Posted on
This is going to be a simple, quick and very sweet review to do. Ordinarily I'm a pretty generous person, I'd share my last bit of food in the cupboards with someone who had none but this time mummy was being mean haha. My husband and children have become completely incapable of doing anything for themselves lately so when The Bonbon Boys delivered a box of pick 'n' mix sweets early in the evening I hid it in the wardrobe and patiently waited for them all to bugger off to bed!
My main goal was to be able to get a photo without having my husband and kids flying around me like a swarm of bees but the downside was that I didn't have anyone to share my excitement with when I opened the 9" pizza box to find a lovely hand written note and loads of sweets beautifully wrapped in tissue paper.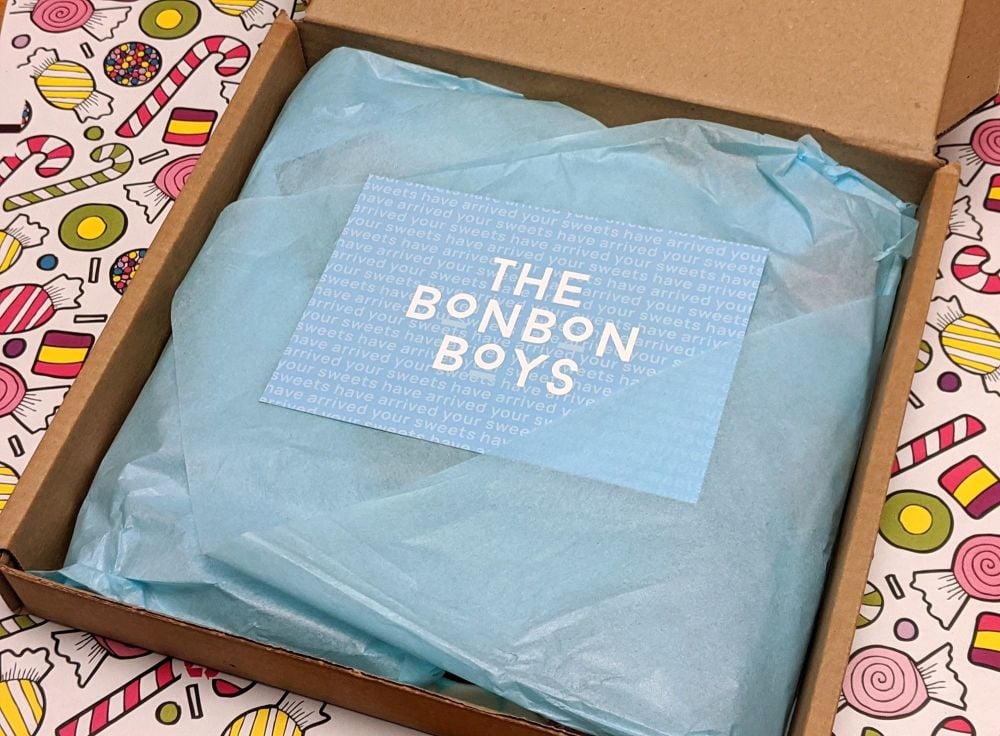 I quite enjoyed leisurely taking some photos whilst taste testing all my favourites one after another other until I hit sugar overload. When morning came, I saw I had eaten quite a few already so I kept the box hidden and when the kids were good I'd squirrel a couple out the box and give it to them. A couple of days later I felt guilty that Daddy hadn't had any either but by now ¾ of the box were gone so I made him a little bag up with his favourites. Everything went well until my husband found the box in the recycling bin and asked who the Bonbon Boys were and I had to tell him that they sent a very small selection of sweets for us to try (lie, complete lie)!
I felt the need to try pretty much all of them in there and found yummy jelly worms, strawberries, mushrooms, snails, shrimps, fried eggs, meerkats and sharks teeth. Then there was some chocolate mice, big chunky jazzies and little chocolate eggs plus fizzy sweets like melons and ribbons, cola bottles, dummies, cables and of course bon bons. There was so much variety with a little bit of everything so if you were to actually share it properly with your family then I'm sure you'll all be very happy.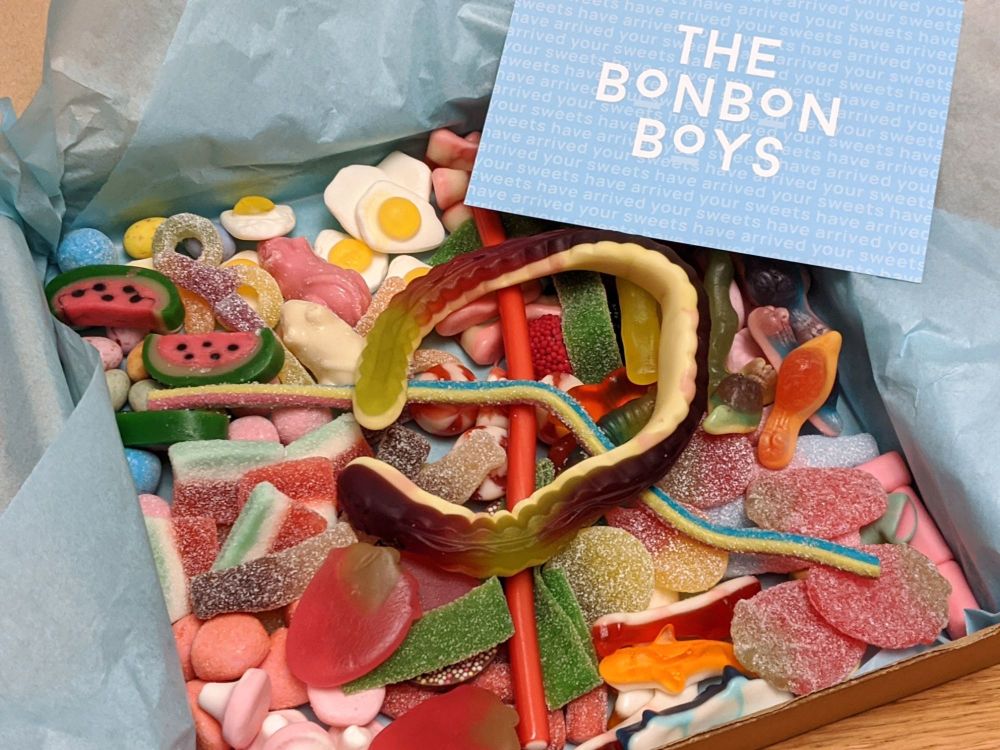 The Bonbon Boys was set up by 2 young lads with a passion for confectionary and they can deliver a classic and contemporary assortment plus a vegan option too. Not only do they want to provide you with lots of sugary goodness for any occasion but they consider the environment too with their packaging which is fully recyclable or biodegradable, the stickers they use are vegan and the postcard inside is printed with vegetable based ink on recyclable paper.
They are able to post a box as a gift but they can also hand deliver direct to the door for free to any of the BH postcodes which are listed on the website.
There's really nothing not to love about this sweet box. I do hold a little guilt still, and of course far too many calories, but time and some exercise will help me get over it!
For more information on sweet box options and prices, please visit The Bonbon Boys.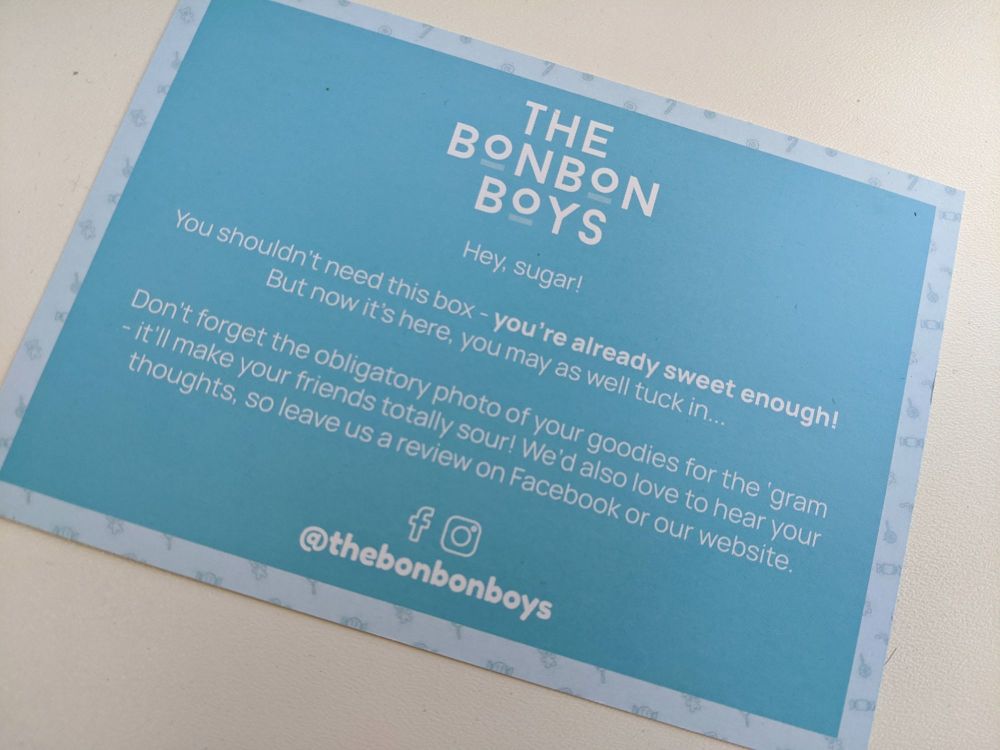 Dorsetmums received a Bonbon Boys sweet box for the purpose of a review however all words and calories undertaken are my own.