Walking the Lawrence of Arabia Trail for the Alzheimer's Society
Posted on
I've been eager to walk the Lawrence of Arabia Trail for a while now so this year I decided to do it as my Memory Walk for the Alzheimer's Society.
When you research the Trail, every website suggests parking at the Tank Museum but you can only park there if you are going into the attraction so I asked for permission to park at The Walled Garden in Moreton with the promise of coming in for tea and cake when we finished.
The main loop on the trail is just over 4 miles and once we left The Walled Garden we walked to the Ford nearby and started the trail by going over the bridge. I begged for my husband to come along because I have a terrible sense of direction but actually the trail is really well signposted at every turn so I'm pretty sure I would have made it back without him anyway (although the company was much appreciated).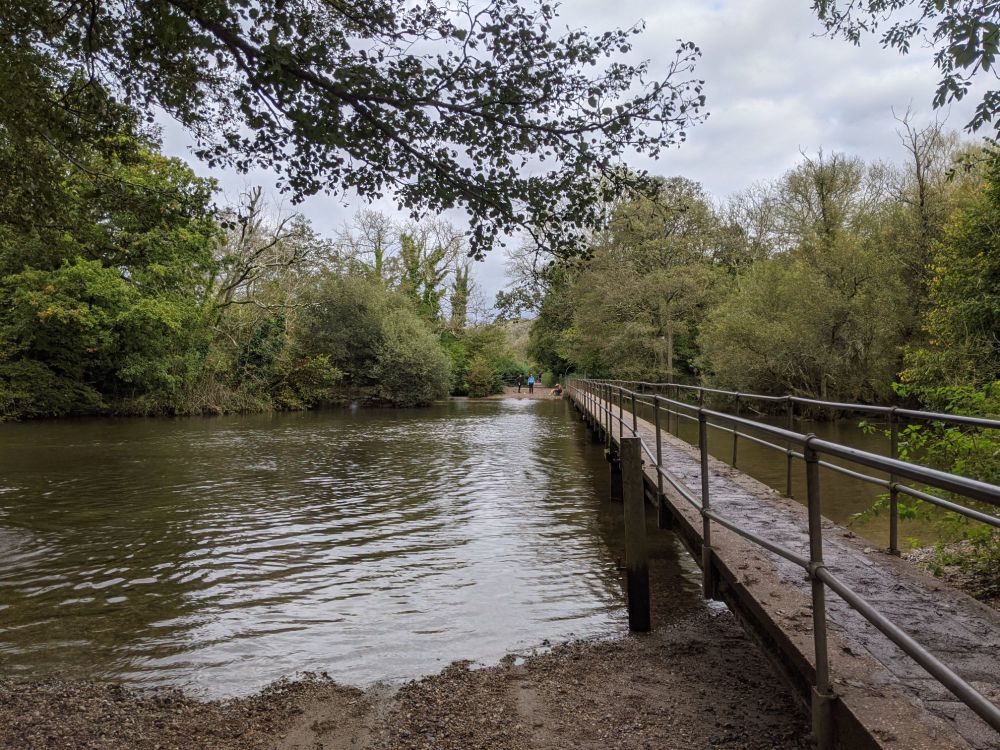 Walking through Moreton Plantation was lovely, we hardly passed another person and it was really nice being out in the fresh air wandering through heathland.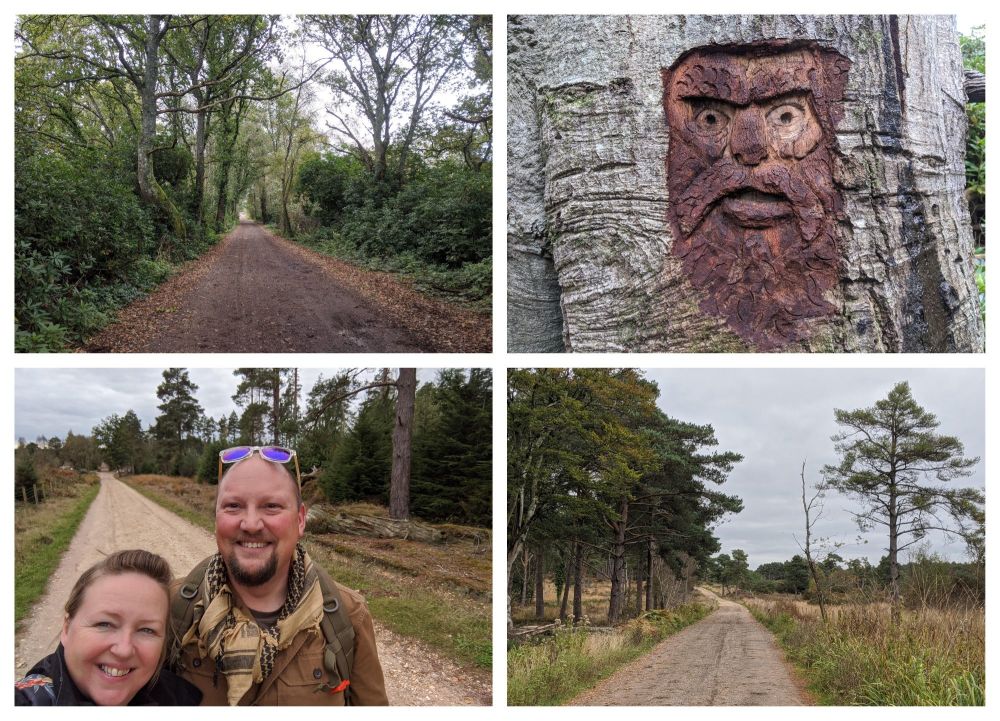 Once we hit the section where you need to go on the road (turn right) I kept up on the grass verge as much as possible and because of this stretch I really wouldn't recommend it for families with a buggy. Luckily we didn't need to go far and then we reached our first 'Lawrence Landmark' which was Clouds Hill. The Cottage is now cared for by the National Trust and we met Gayle and Ray who very kindly let us take a couple of photos outside. Ray was a wealth of information and keen to tell us about T.E. Lawrence and then we bought a few souvenir postcards from Gayle before begging to use the toilet haha.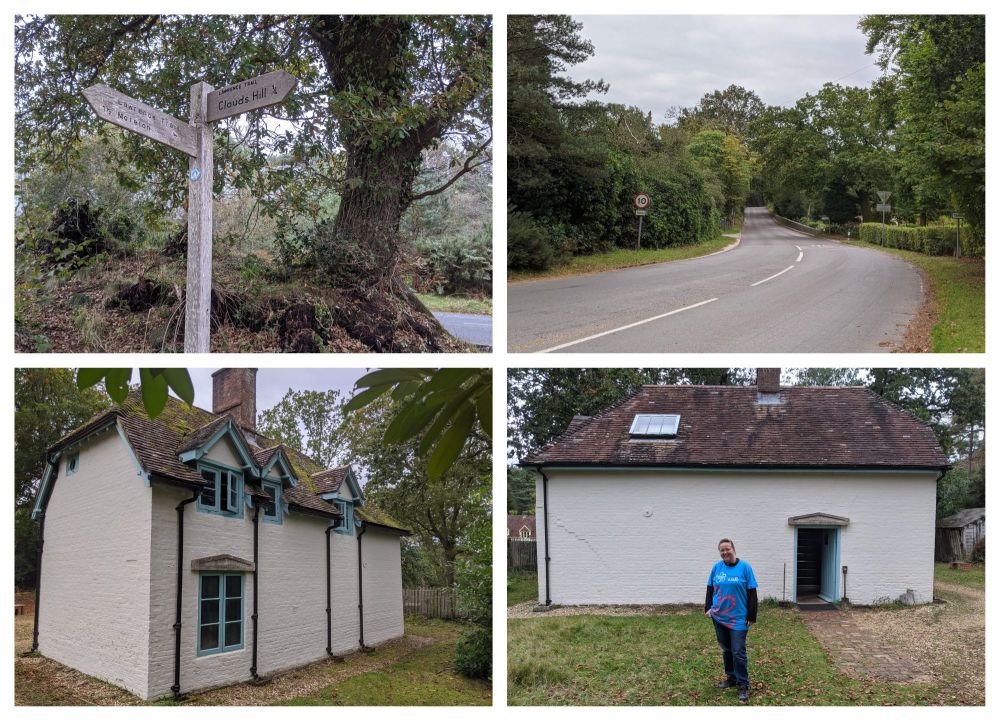 Further down the road (approx 200m away), there's a lay by and this is where you'll find the memorial marking the crash site where Lawrence sadly lost his life in 1935. The story goes that he was on his motorbike going over the brow of the hill and swerved to avoid 2 young boys on bikes. Conspiracy theorists believe though that he was assassinated on the orders of the British Intelligence community after powerful figures opposed Sir Winston Churchill's plans to install him as the new head of the organisation. Either way, the accident was very sad and a shock to all of those who admired him.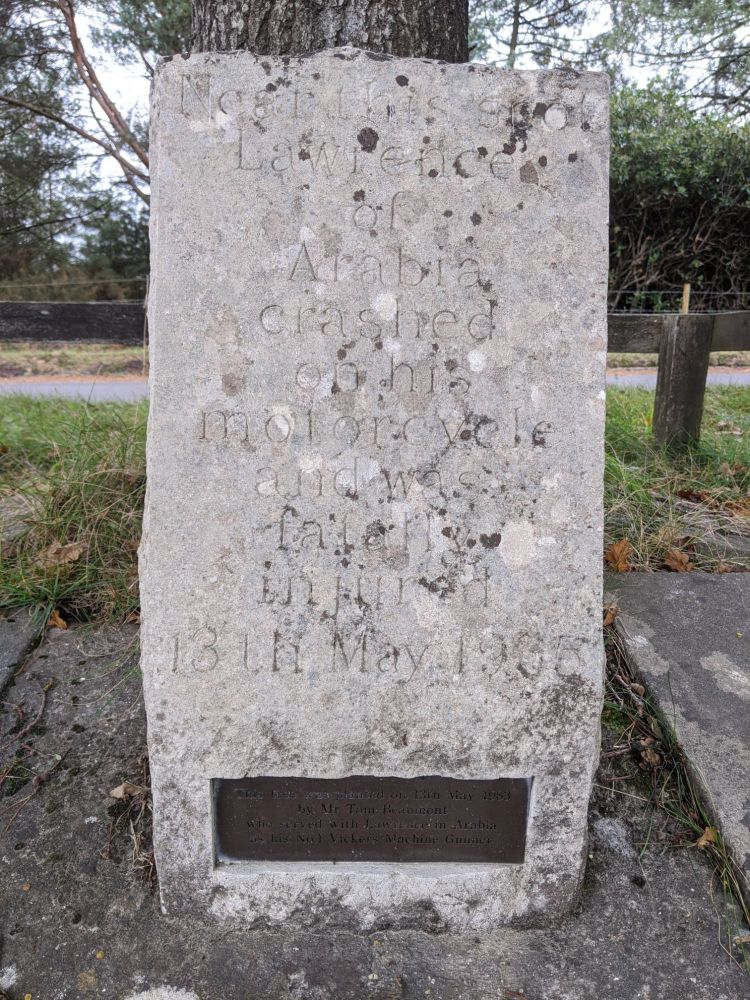 After a nice picnic we crossed the road and took the path which is almost opposite and walked through woodland meeting several horse riders and walkers. Keep an eye on the signposts and more or less keep going right until you get back to the path which you should recognise from the beginning and then take a left - unless you want to do it all again of course.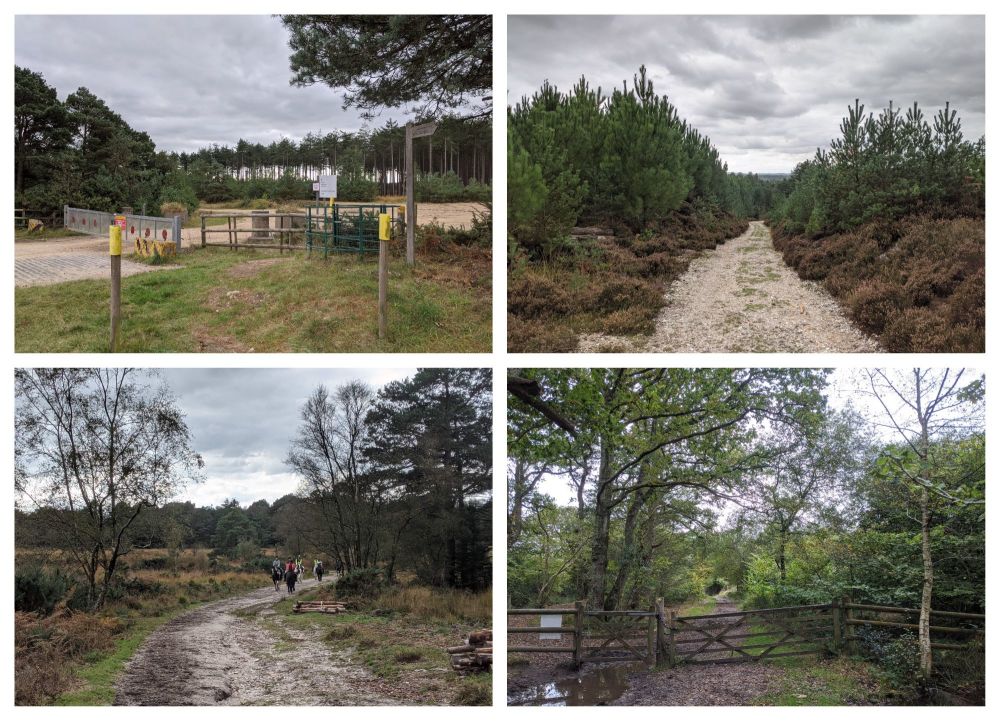 Before you know it you'll be walking back over the bridge and then before you get to The Walled Garden you'll see a sign on your left for St Nicholas Church. With there being a small churchyard here we searched every stone for Lawrence's grave and it wasn't until we noticed a postcard inside the church which looked nothing like the graves outside that we knew he wasn't here. I sheepishly asked a member of the public if they knew where he was and they kindly informed me that we was actually not at his final resting place and that we needed to walk further up the road to another churchyard.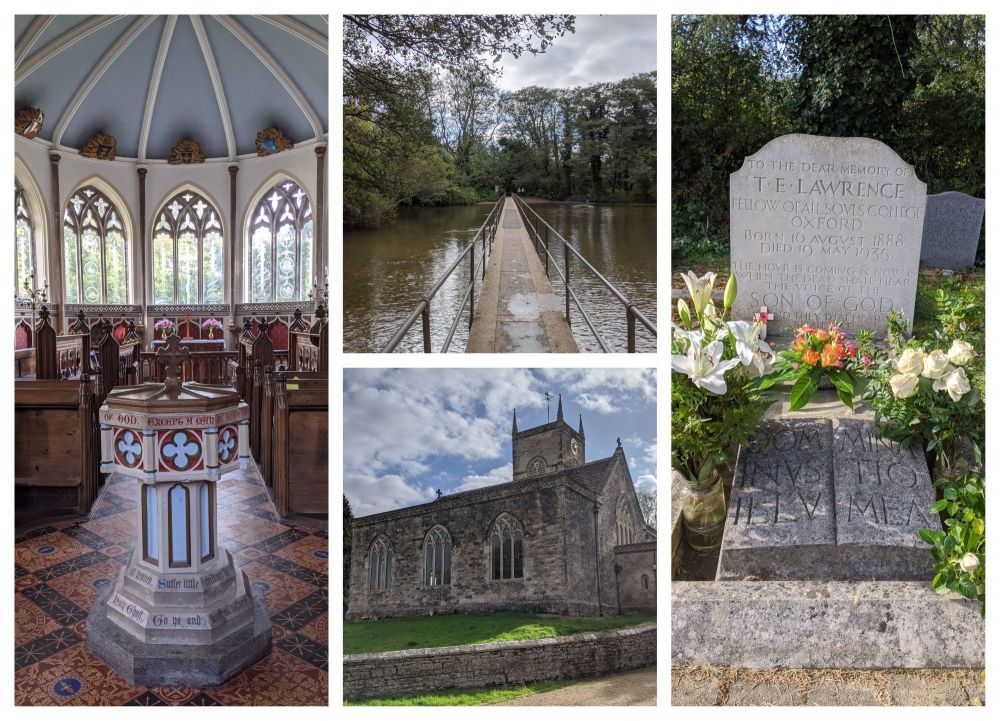 Our walk took 2 hours 45 minutes which is quite long for a 4ish mile walk and this was mainly because the grandparents had the kids and we weren't in a rush to go home hehe. It was quite nice not being asked for a snack every few minutes and being able to talk to strangers without hearing 'I'm bored' in the background!
To congratulate myself we went in The Walled Garden for a cream tea which was delicious and because my husband isn't one for tea we went to The Seven Stars after so we could sit by a roaring fire while he enjoyed a pint.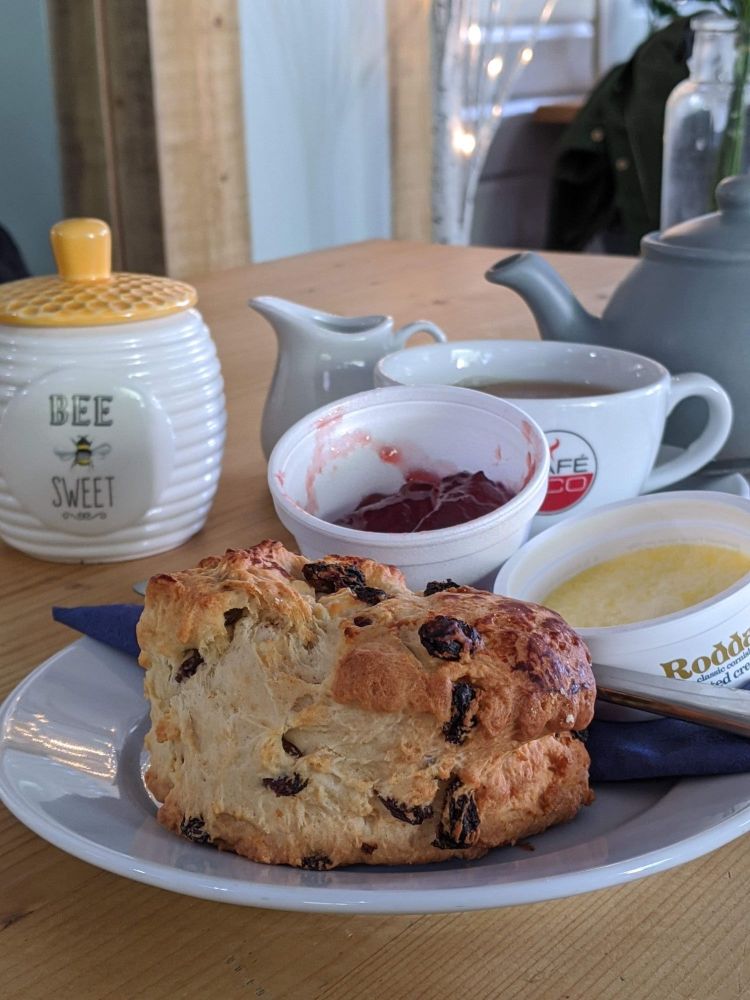 About my chosen Charity…………
Somebody develops Dementia every 3 minutes, it doesn't discriminate, it devastates lives and right now there's no cure. The Alzheimer's Society provides information and support, funds research and are creating a dementia-friendly society so people living with the condition can live with fear and prejudice.
I was thrilled to raise £110 for The Alzheimer's Society and I'm very grateful to everyone who donated to this deserving charity. Thank you all of you. Fiona xxx
If you need more ideas on places to visit in Dorset then please take a look at some of our other blog posts below.
Where to see Planes, Trains and Automobiles
40 free or low cost things to do in Dorset
Tout Quarry Sculpture Park in Portland
For further ideas on places to visit in Dorset then please take a look at our list of Attractions and Places to go in Dorset.