Afternoon Tea at the Knoll House Hotel
Posted on
Afternoon Tea is definitely one of life's little luxuries. Add a stunning location, fine food, great service and you're in for a delightful and memorable experience.
The Knoll House Hotel sits just a few minutes walk from Studland beach and the views from the front garden are stunning, especially on a bright sunny day. The hotel is very family friendly and you may notice an enclosed play area in the car park plus indoor games room and cinema room for guests.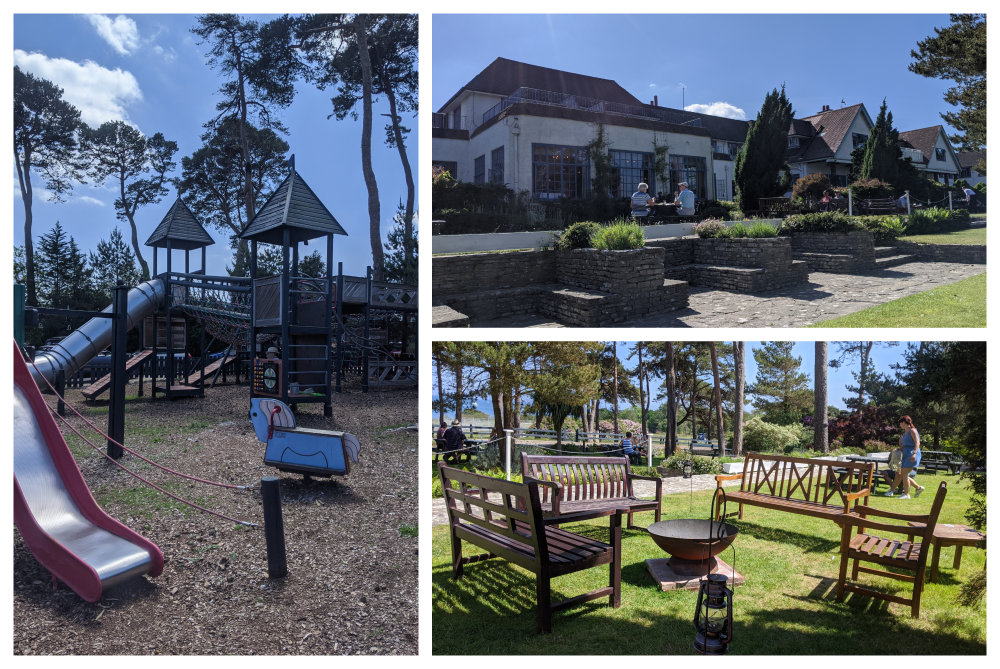 Myself and a friend were led through the charming hotel to the restaurant which had white linen table cloths and views from the window out to sea. We we're asked if we would prefer tea or coffee and with very little wait our drinks and afternoon tea stand arrived. This for me is the most exciting part as I like the surprise of not knowing which sandwich fillings and cakes we will receive. I was definitely not disappointed.
The sandwiches were freshly made and consisted of smoked salmon and lemon cream cheese, truffled egg mayonnaise, honey roast ham and Dijon mustard and lastly cucumber, cracked black pepper and dill crème fraiche. All were very lovely and definitely not your bog standard fillings.
The wonderfully soft and flaky scones were served with jam and clotted cream. One was devoured whilst enjoying every bite and the other was saved for my husband at home. After a little break and natter we started on the pretty cakes. We had a delicious and perfectly sized carrot cake, red velvet brownie cheesecake, chocolate and passion fruit pot and Dunkee cake with a whisky apricot glaze. The salted caramel profiterole was simply divine and we both agreed we could of eaten about 10 of them!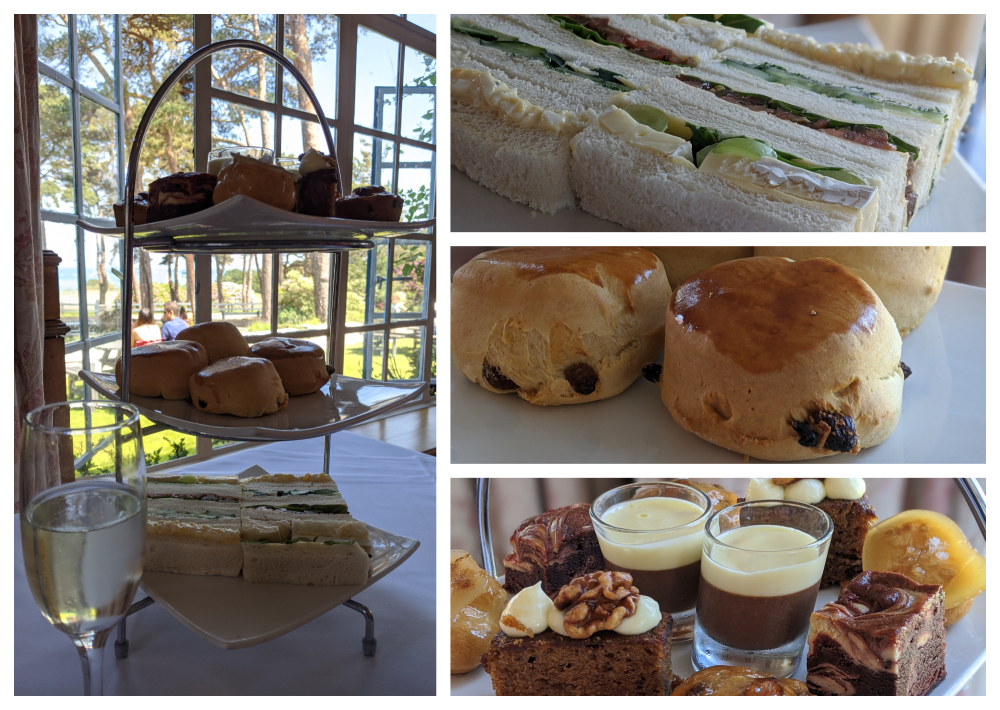 They have a wide choice of teas to choose from and they are able to cater for a variety of dietary requirements including dairy and gluten free. Children are of course welcome and they have a Teddy Tea just for them which includes a sandwich, scone, chocolate cookie and summer berries.
We had a lovely relaxing couple of hours in the restaurant and when we finished we went for a wander around the grounds. Hidden at the back of the hotel with incredible views of the Purbeck hills is an outdoor swimming pool for the residents and inside there is a small swimming pool and jacuzzi.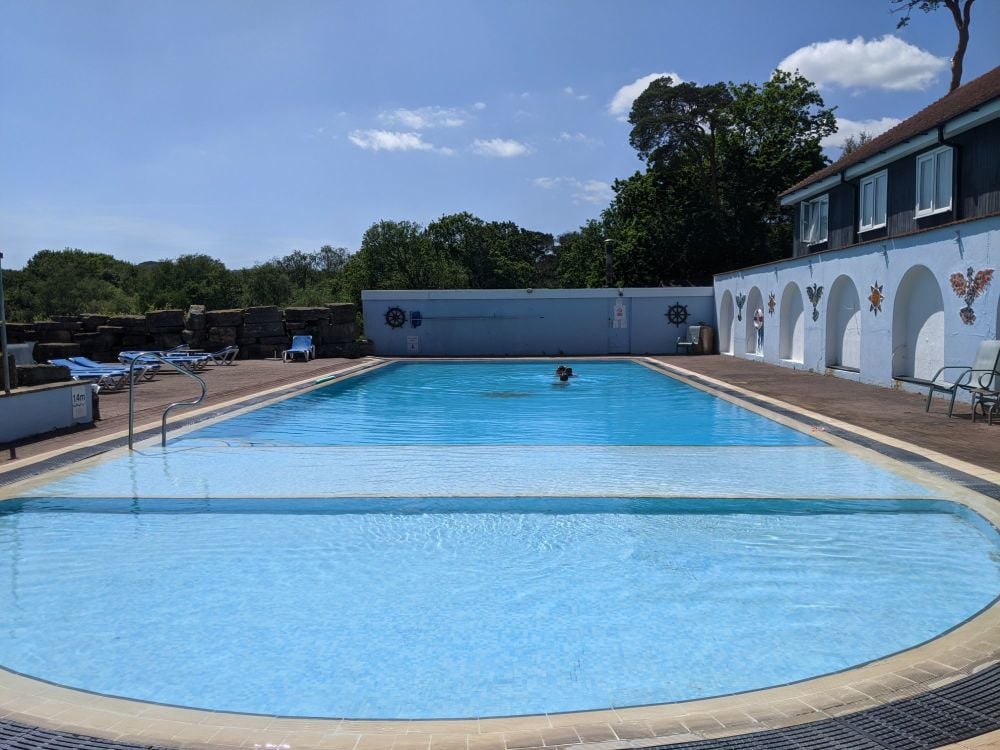 Since the sun was still shining and we were in no rush to get home to screaming kids we ended up on the front lawn with a coffee and Pimms which ended our day beautifully.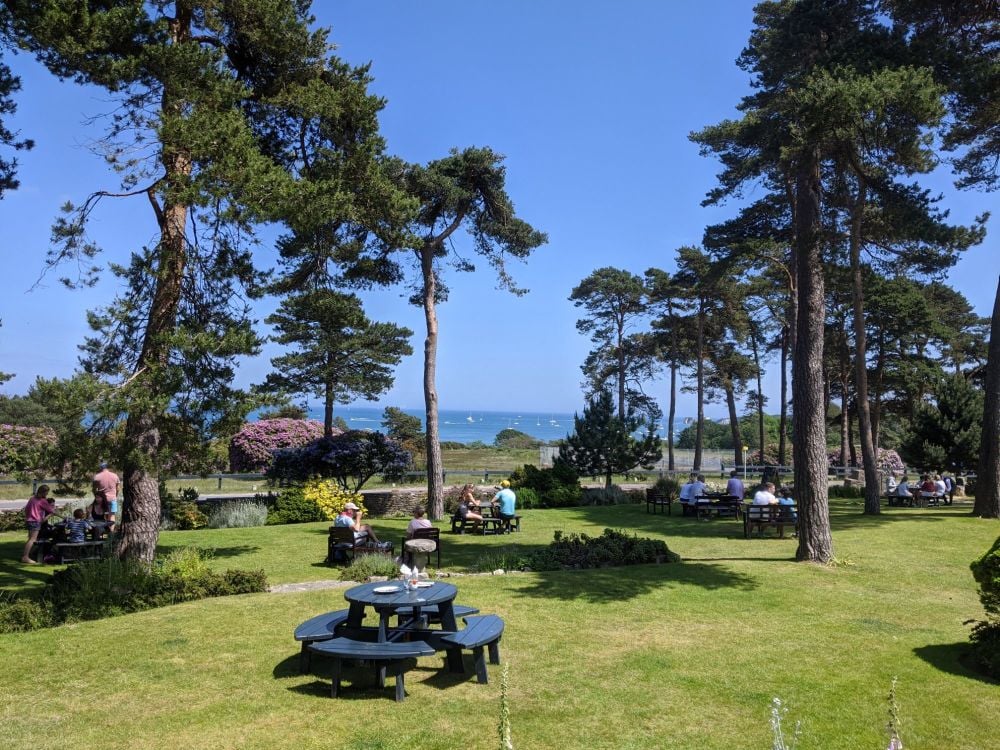 If you would like further information including menus and accommodation, please visit the Knoll House Hotel.