Laserguys Laser Tag - Outdoor Parties
Posted on
Laserguys Laser Tag - Outdoor Parties
Great outdoor fun for everyone!
Booking a party with Laserguys will bring you an epic outdoor adventure packed with healthy exercise. Prepare for action, various challenges and an enjoyable day out. Laserguys children's parties are perfect for birthdays, get togethers or any other celebration really. Laserguys laser tag parties are a big hit with boys, girls and parents alike. Best part about our parties is that games are suitable for people of all abilities.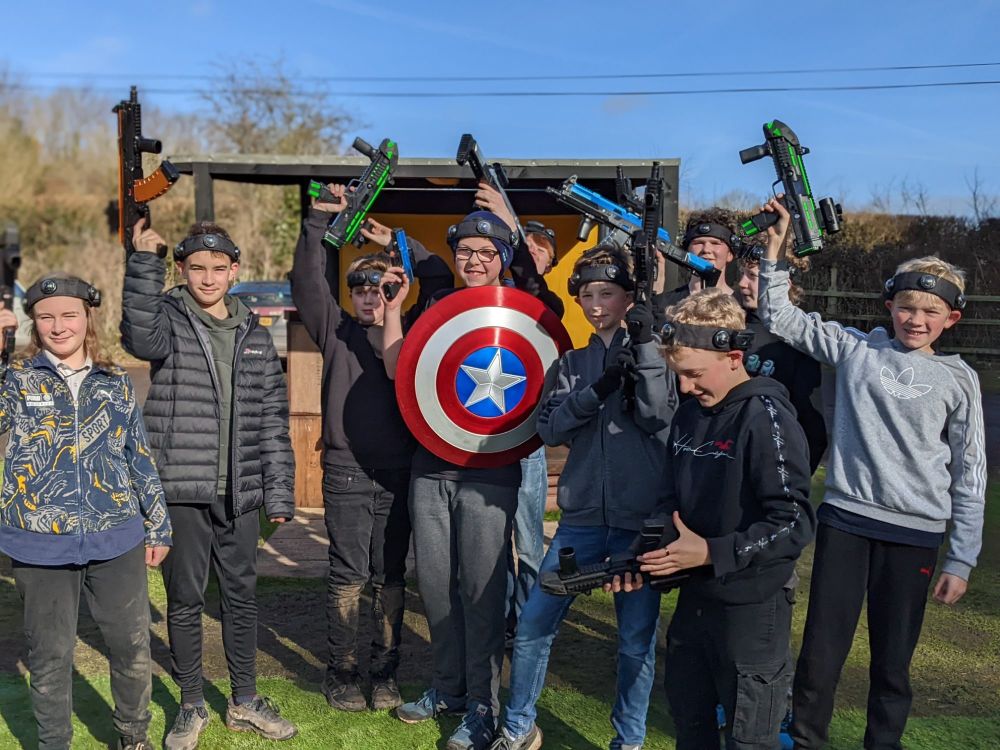 Outdoor laser tag!
Outdoor laser tag – think paintball but with lasers. Laserguys gaming combines the best elements of paintball and laser quest while keeping games safe and pain free. Laserguys have a large selection of high-tech laser tag equipment to choose from including lightweight taggers that are perfect for younger players and are very easy to use. Players will need to work together as a team to complete various game missions. Laserguys unique game arena and original game missions allow for many different play styles and strategies. It's up to players to decide how that will approach the game.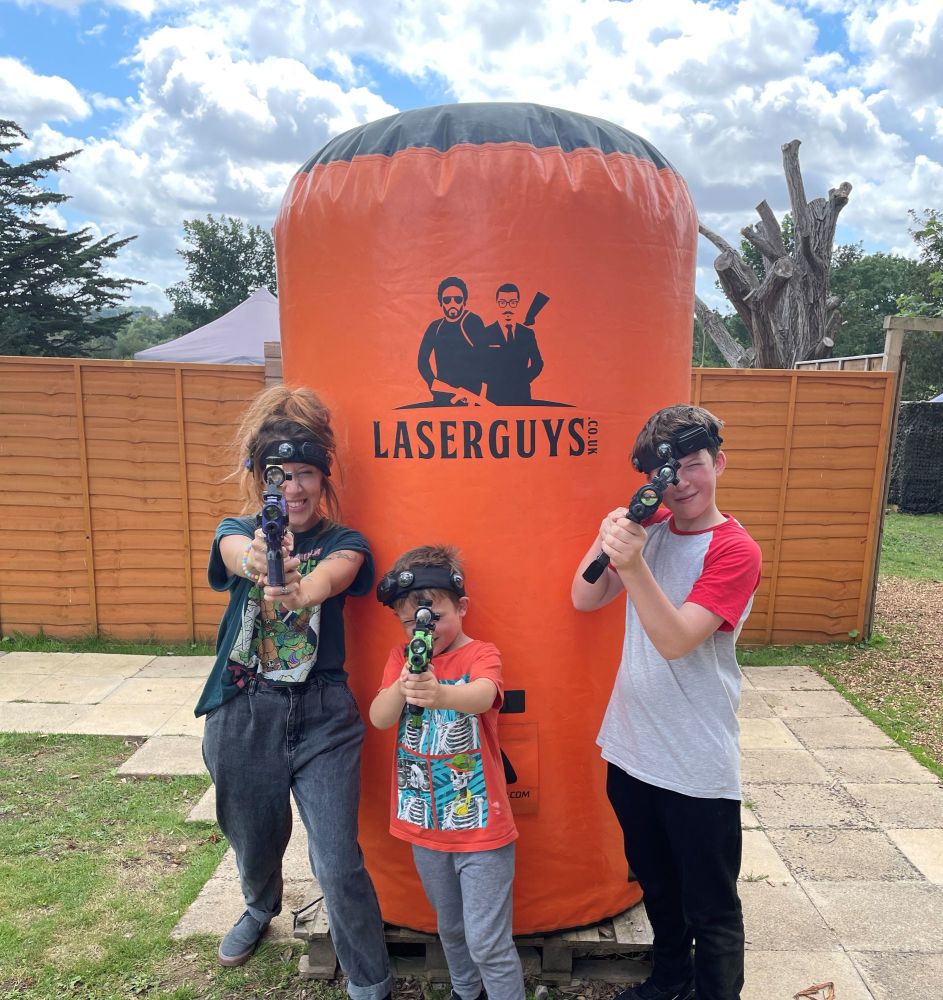 Organising kids' parties used to be hard!
Laserguys party bookings provide exceptional entertainment for memorable parties. It's an active group activity in a safe outdoor environment. Kids love it because it's a fun adventure to enjoy with their friends. Parents like it because it's a healthy activity and they know that children need time to play outdoors. Parents can relax at a sheltered picnic area and watch the games led from the start to finish by experienced staff. Even better – parents can join in the action as adults can play for the same kid's rate!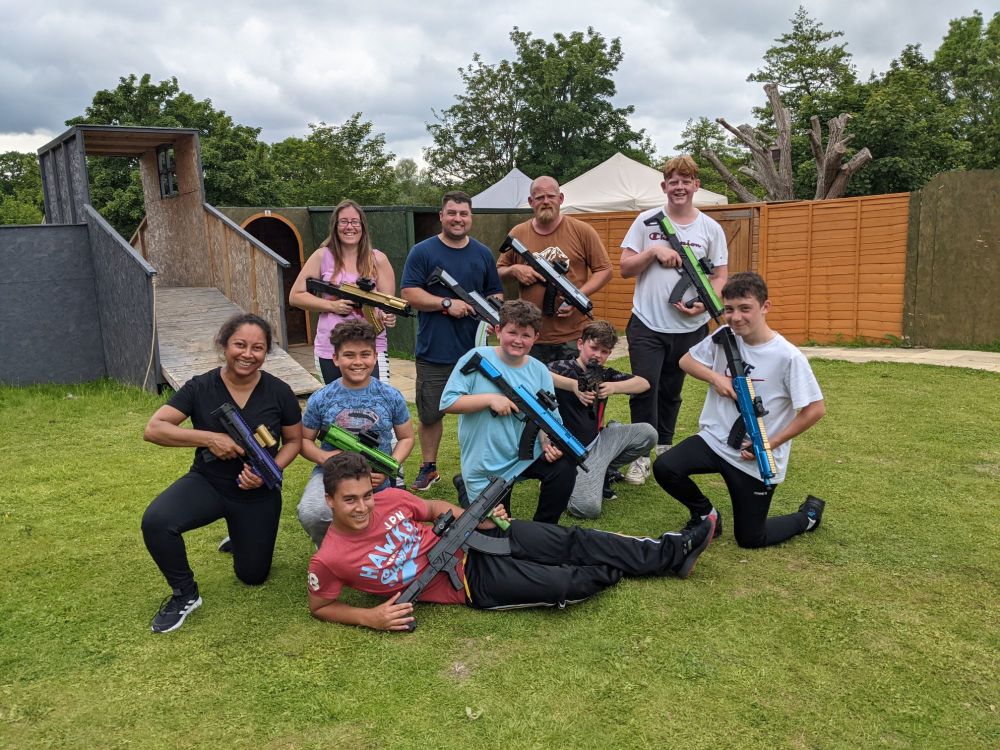 Easy to find....
Laserguys Laser Tag is located at Blandford Forum. It's a historic market town right in the middle of Dorset and easily accessible from all nearby towns. Venue is situated right next to River Stour and A354 carriage way so it's super easy to get there.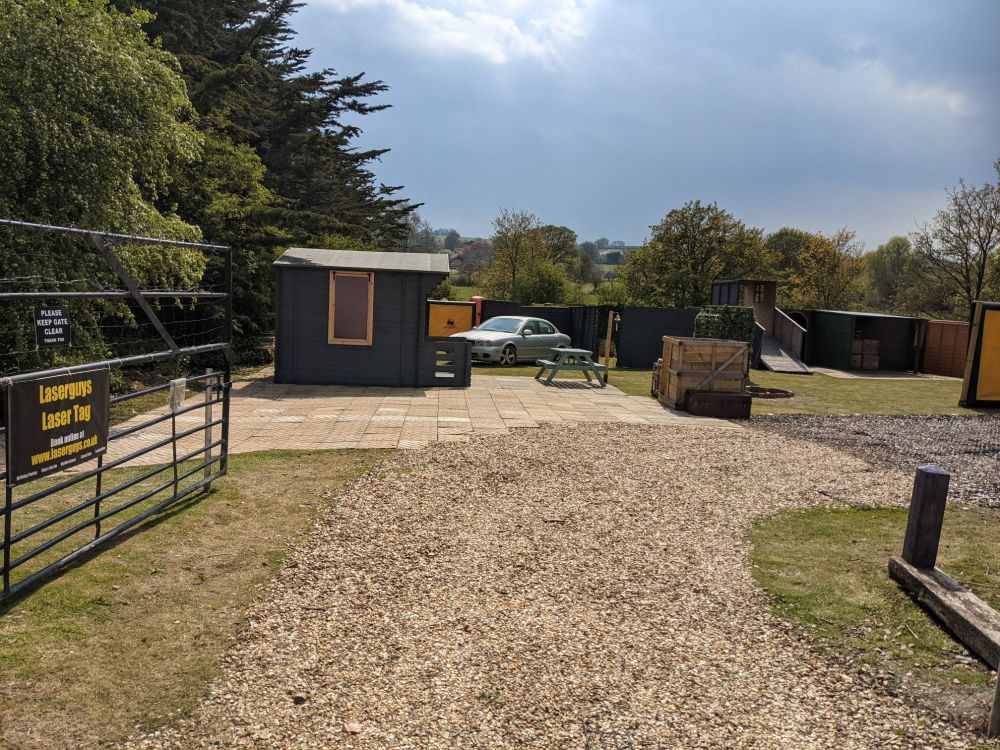 Customer reviews from Google, Facebook & Tripadvisor
"Unbelievable... such a fantastic set up and wonderfully organised, great space to have refreshments after as well and just the two friendliness leaders who expertly lead the party." Claire.
"Really impressed with this venue... great fun, really well organised and run by nice people. I highly recommend it." Edd
"We had a brilliant time for my daughter's 9th birthday. Well organised, great site and the variety of games was perfect. Adults and children played together and we all had so much fun. Can't wait to go back and play again!" Katherine
"Great afternoon, kids and adults both loved it, nice staff. Brilliant games, good setup, surprised the adults how good it was. Would highly recommend it." Matt
For more information on birthday parties and public games, please visit Laserguys Laser Tag or Email [email protected]