Summer Holidays at RockReef!
Posted on
If you are looking for fun and adventure this Summer, there's lots to keep all the family entertained at RockReef on Bournemouth Pier. The popular attraction is based on adventure sports and features 28 Clip 'n Climb fun, themed indoor climbing walls. There's also a Vertical Drop Slide, a Leap of Faith Challenge, a HighLine ropes aerial obstacle course and the Pier Cave which is a 65-linear metre indoor cave system!
From Saturday 23rd July until Sunday 4th September, RockReef indoor activities will be open from 10am every day.
For the more adventurous, outside is the awesome PierZip, the world's first pier to shore zip wire! The PierZip is open 7 days a week from 11am every day throughout the Summer*.
RockReef Manager Matt Beavan advised, "We provide a great choice of indoor fun and challenging climbing activities. It's a great way to keep the kids entertained and let them burn off some energy during the summer holidays! If you're coming with the family or a small group of friends, then select our 'family & friends' ticket as this is great value and saves money on groups of 4+"
Summer holiday tickets are available now, guarantee your entry, get FREE pier toll and save up to 15% by booking online at RockReef.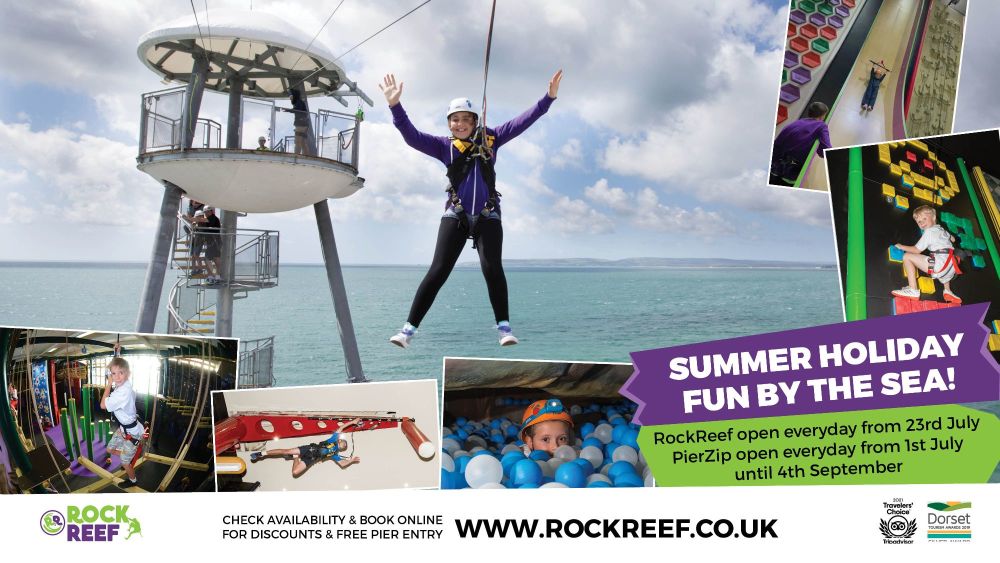 *PierZip opening weather dependent