Knoll House Hotel Day Retreat
Posted on
Nothing beats an outdoor swimming pool on a hot sunny day and the Knoll House Hotel in Studland are currently offering a Day Retreat where you can use the facilities and enjoy an afternoon tea or lunch at a very reasonable price.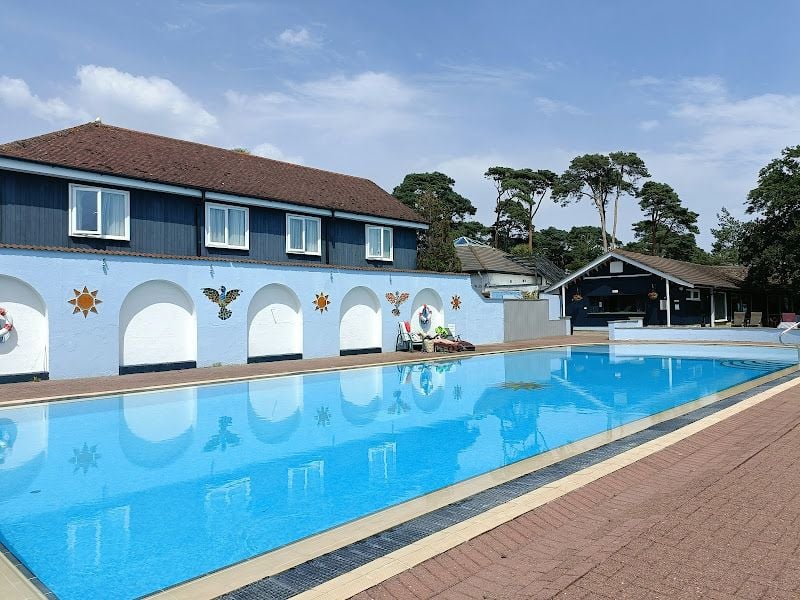 The Day Retreat allows you to use the hotel facilities from 10am until 4pm but the day goes really fast (doesn't it always when you're having fun) so I'd recommend you get there bang on time. The hotel has the most beautiful surroundings with views of the Purbeck Hills from the pool area and Studland Bay from the front lawn.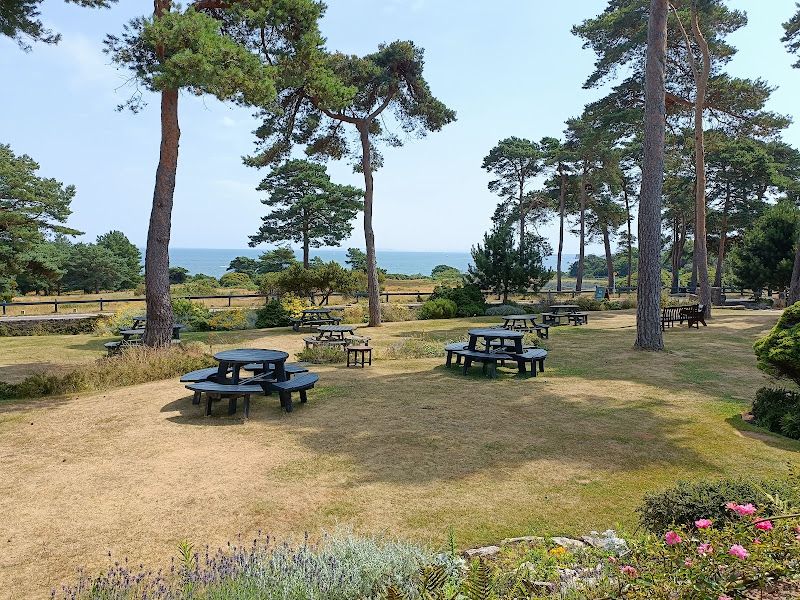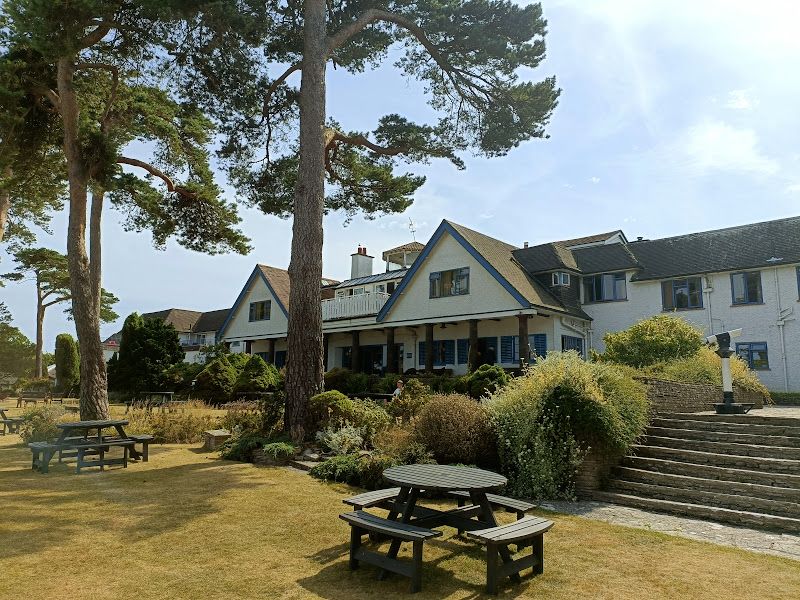 When myself and my friend arrived we checked in at the poolside reception, collected our towels and wasted no time finding ourselves a lounger to kick back and relax on with a coffee. We were incredibly lucky that the sun shone for us all day long and we spent several hours just chatting and swimming before we went off for our afternoon tea.
We were going to have afternoon tea outside but changed our minds and sat in the Bistro instead which has a very calm and fresh feel. A variety of herbal and fruit teas or coffee are available but we asked for traditional English Breakfast tea which came swiftly, followed by our afternoon tea stand. My friend had vegetarian sandwiches and I had chicken with tarragon mayonnaise, roasted ham and Dijon mustard, free range egg mayonnaise and watercress and lastly cucumber, black pepper and dill cream cheese. All were freshly made and very enjoyable but it was the scones I had my eyes on the most and they were beautifully baked and delicious with a dollop of strawberry jam and clotted cream on top.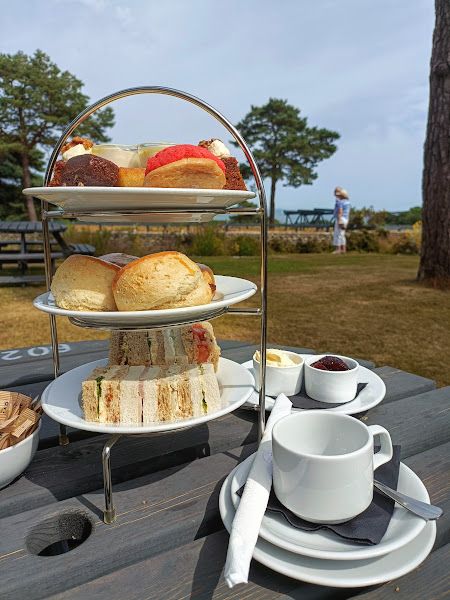 After a little rest we started on the top layer of desserts and cakes. We had a strawberry profiterole which had a heavenly mousse inside, carrot cake, blueberry and frangipane tart, hazelnut brownie and lastly there was a little glass pot with a refreshing Mojito cheesecake inside. Everything was really well made and I loved the variety of all the different flavours.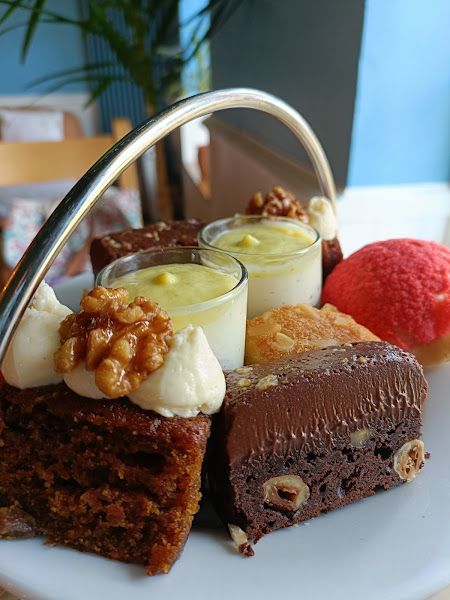 After we'd eaten we managed to roll ourselves back to the pool area where I sat in the jacuzzi (I was too full to do much more) and my friend relaxed in the sunshine.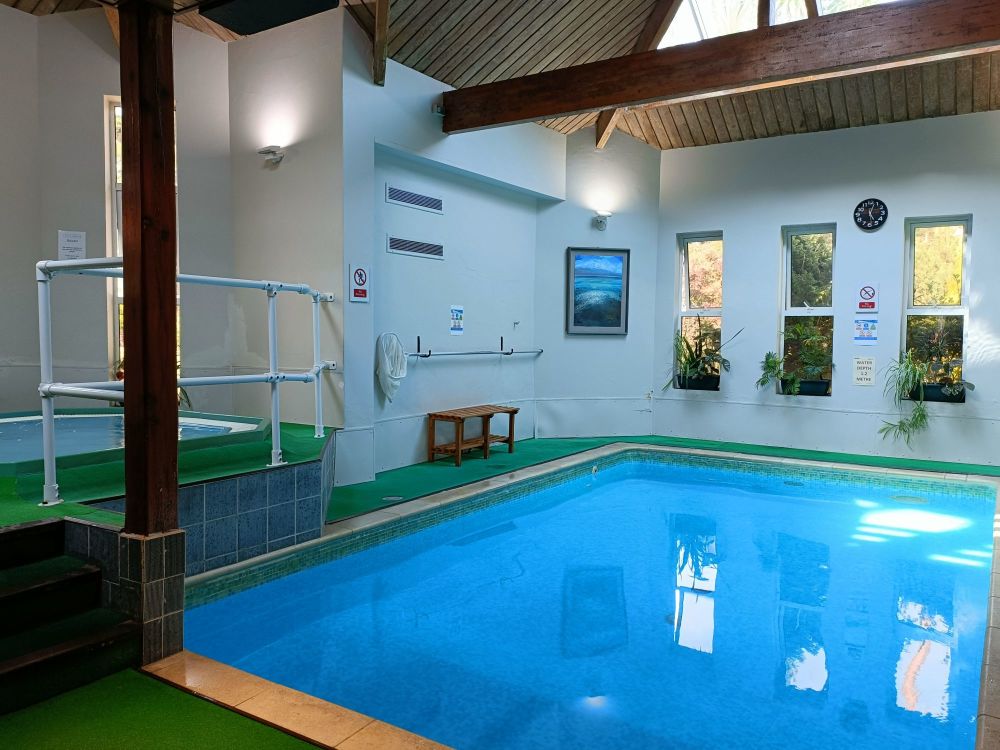 When it came to 4pm we put our bags in the car and we took the path opposite the hotel down to the beach. From Middle Beach you can enjoy the sand beneath your toes, clear water and wonderful views of Old Harry Rocks.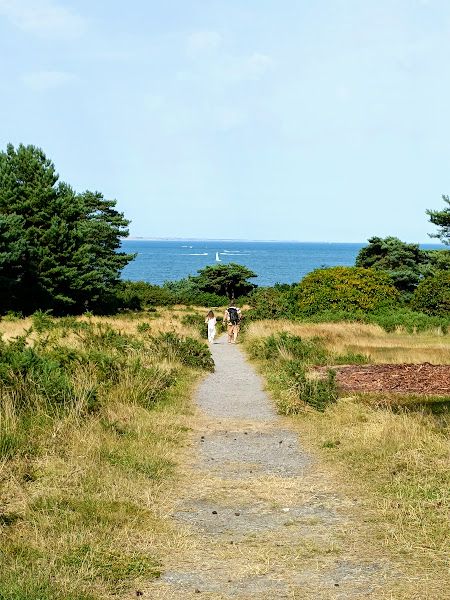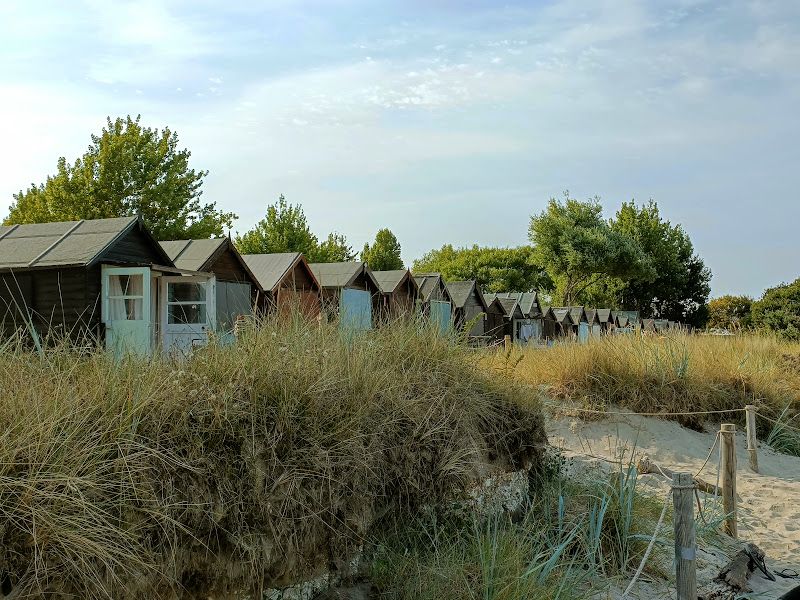 We still weren't ready to get back home to our husbands and the kids so we then walked back to the hotel and jumped in the car to South Beach where we enjoyed a nice cold drink at the Banks Arms Inn and took a stroll down to the beach there.
If you're thinking of booking a Day Retreat at the Knoll House Hotel but worry about the weather then don't because the outdoor pool is heated, as is the small indoor pool which you'll find next to the jacuzzi. There is also a sauna and steam room for you to enjoy. If that's not enough for you then you are welcome to enjoy a round of golf or play a game of tennis and if you have children with you then they can make use of the indoor play room and outdoor pirate ship play area which was recently installed and features a slide and climbing wall. The swimming pool also has a shallow paddling pool at one end so they'll have just as much fun as you.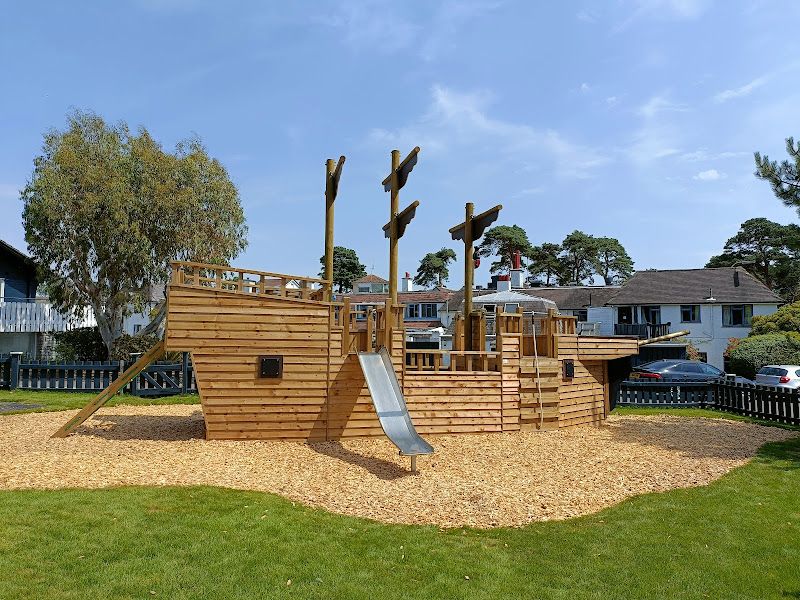 We had such a brilliant day and I only wished time had gone slower. The whole day was perfect with all the amenities we needed, friendly staff, a lovely relaxing ambience in beautiful surroundings and a delicious afternoon tea, I can't recommend it enough and look forward to booking again one day.
The Knoll House Hotel are now taking bookings for the summer holidays and beyond. This offer is valid from Sunday to Thursday from 10am – 4pm. 48 hours booking notice is required and subject to availability. Dietary requirements can be catered for if notice is given.
Prices*
£38 per person
£75 per couple
£95 per family (2 adults and 2 children up to 12 years.) Children can enjoy lunch from the kids menu.
To book, please email: [email protected] or call 01929 450450.
For further information, please visit the Knoll House Hotel.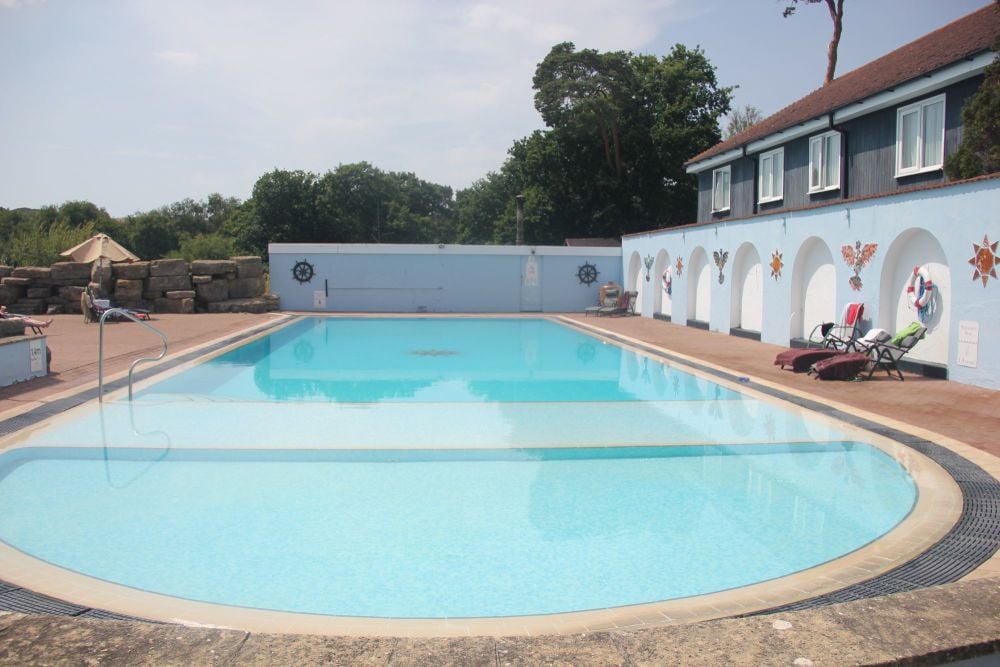 *Prices are correct at the time of writing in July 2022