Pirates Ahoy! at the Lodmoor Palladium
Posted on
We went to see Pirates Ahoy! in their new home at the weekend and had such a blast! The pop-up theatre tent can be found in Lodmoor Country Park in Weymouth but I'd recommend getting there early as there's some games for the children to play like Hook a Duck, Hook Hoopla, Digging for Gold and there's even a fancy dress area for them to enjoy.
If you're feeling peckish then there's a food stand outside serving a variety of street food including Nachos, Loaded Fries, Hotdogs and Burgers. Inside the tent you'll find further drinks, snacks and treats including popcorn for sale. Inside has everything you'd expect in a theatre with the stage, seating and lighting ect and we didn't have to wait long for the show to begin.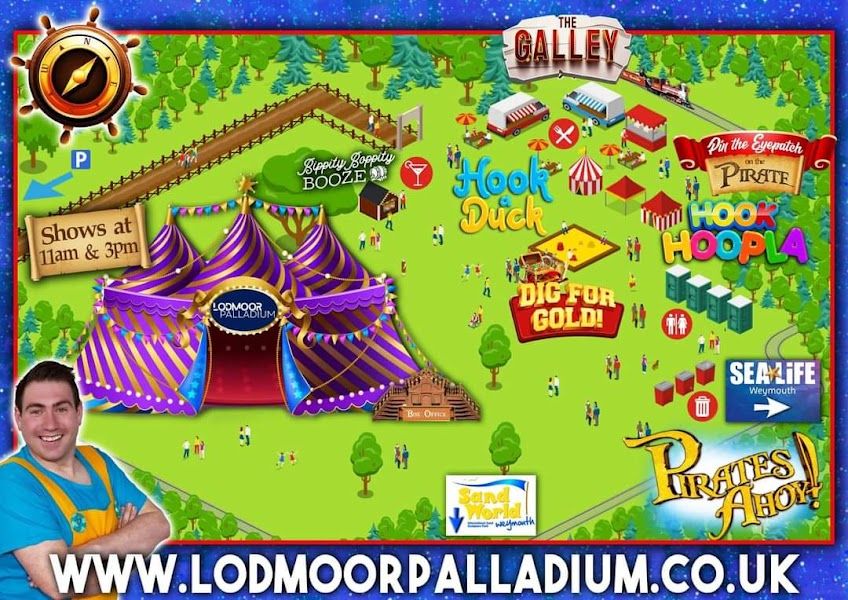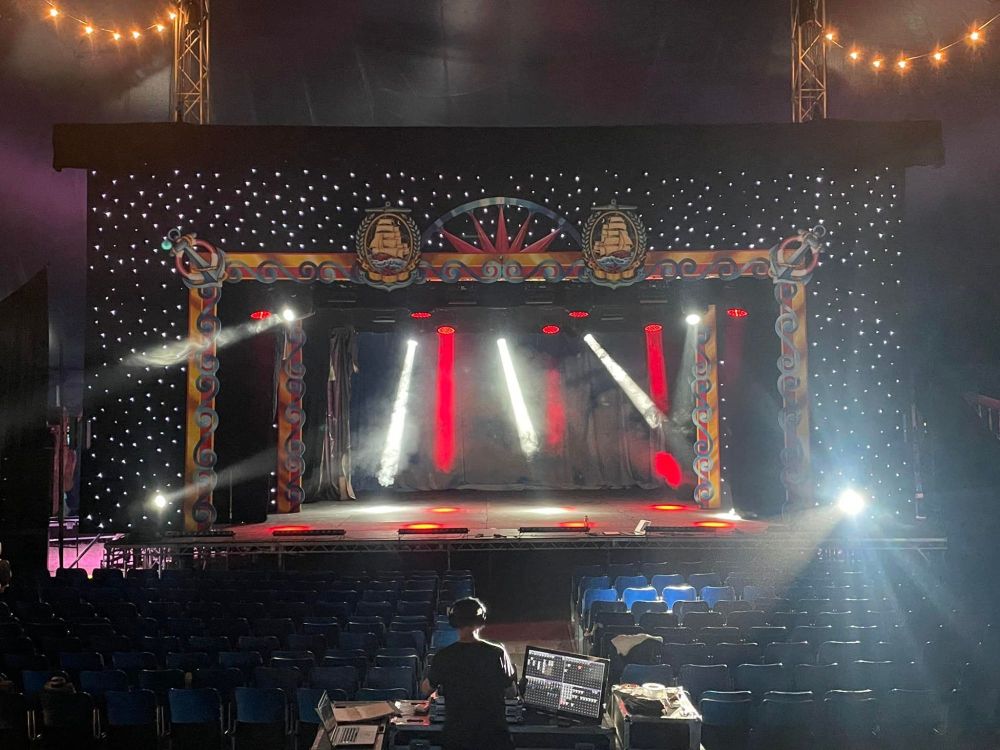 If you like Panto then you'll love this summer show which is full of audience participation. With the scenes being short there's no time for the kids to get bored and we spent a good couple of hours really enjoying the show.
This year the crew of the Saucy Sally go on a swashbuckling adventure to find the Temple of Treasure but the evil Captain Blackhead and his new recruit Poopdeck Pete are out to scupper their plans and take the treasure for themselves. If you've been before then you'll recognise many of the dancers and main cast members who are Captain Filibuster, Pirate Poppy, Spirit of the Seas and of course Seadog Billy. The children remembered Seadog Billy straight away and it didn't take long for him to have the audience laughing their heads off. A certain scene which I won't go into detail about was hilarious and Pirate Poppy did a really good job of trying to stay professional!
There's an opportunity for the children to get up and learn the pirate dance and there was plenty of times where they got involved with the usual booing and cheering. The mice, Max and Molly, make an appearance and a huge dog called Davey Bones comes out a few times but his head kept flopping back and the kids were in hysterics watching Billy trying to act whilst propping the head back up! Then of course when Captain Filibuster and Seadog Billy had to dress up as women to trick Captain Blackhead my son in particular was crying, I'll admit they did look very funny in their dresses and wigs.
We had a 20 minute interval which gave the kids more time to play outside but the whole show went by really quickly which must be good as time only flies when you're having fun.
I'd thoroughly recommend Pirates Ahoy! for any families who are thinking of going, we really enjoyed every minute.
Pirates Ahoy! will be at the Lodmoor Palladium until 21st August 2022 with performances on at 11am and 3pm.
There is parking at Lodmoor Country Park and I would recommend you put on a minimum of 3 hours. If you are arriving by public transport then there are also several buses that stop at Lodmoor.
If you have a Blue Light card then you can use voucher code BLUELIGHT22 to receive 10% discount. Pirates Ahoy! have also teamed up with SEA LIFE Weymouth to bring you a deal if you'd like to enjoy both. Everyone coming to the panto will receive a 20% discount with the offer code being given out at the end of the show. Plus, if you have a SEA LIFE or merlin Annual Pass you can access discounted tickets to Pirates Ahoy!
That's not all that's going on at the Lodmoor Palladium though as there's evening shows including P*ssed Up Panto (adults only), Drag Shows, ABBA night and Cinema Movie nights.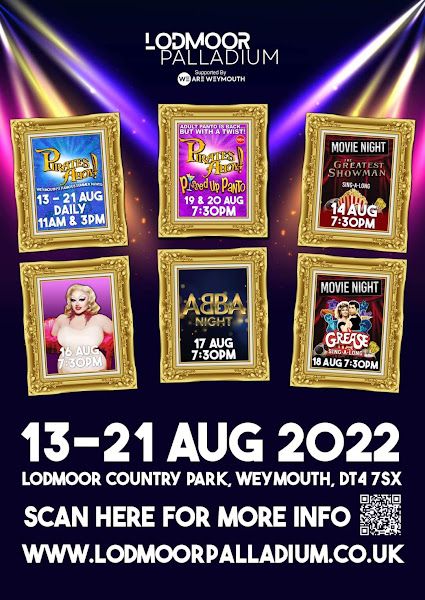 For more information and tickets, please visit the Lodmoor Palladium.
To keep up to date with Pirate news and offers, please visit the Pirates Ahoy! Facebook page.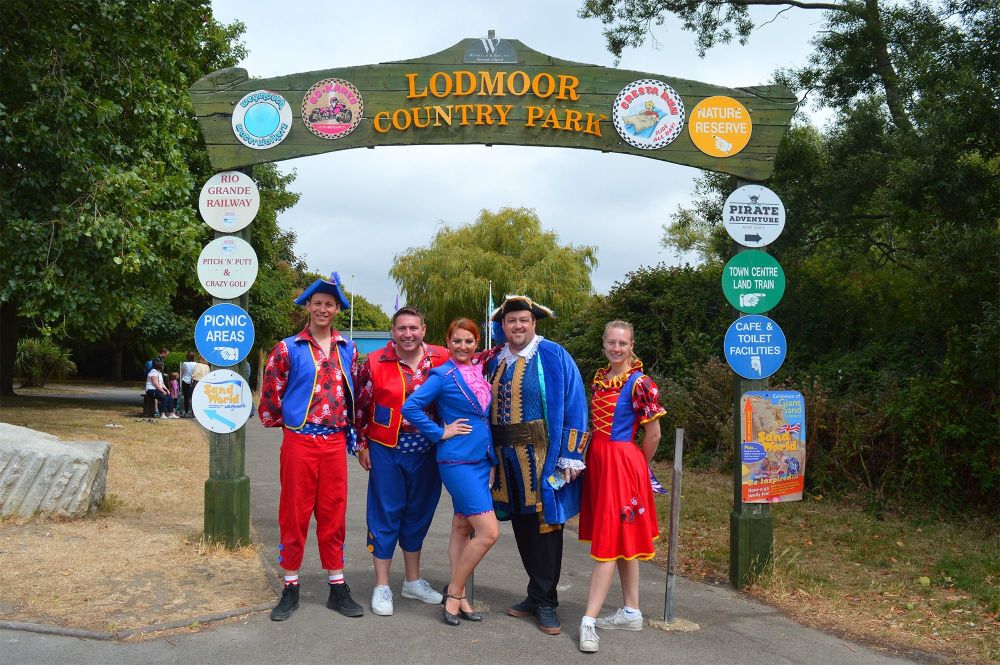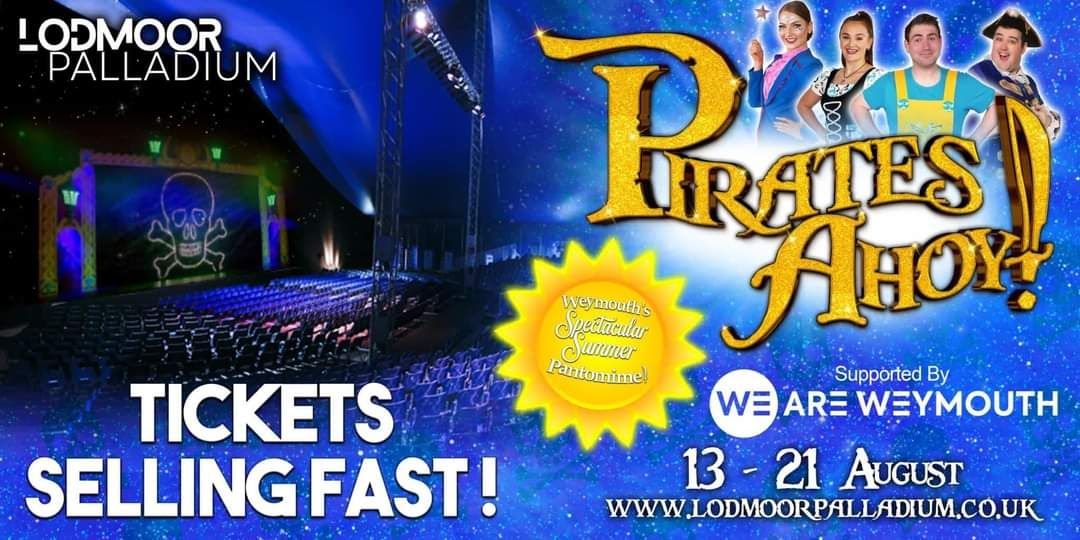 Dorsetmums was invited to Pirates Ahoy! for the purpose of a review however all words are my own.