Unlimited World Cuisine at Cosmo Restaurant Bournemouth
Posted on
Cosmo restaurant in Bournemouth opened this summer and I've been looking forward to visiting, not only because I like a nice variety of food but also because I knew the kids would enjoy the desserts and robots who can show you to your table, take away plates and even sing Happy Birthday!
We had pre-booked and were kindly shown to our table straight away. The beauty of an all you can eat restaurant is that you don't have to wait ages for the chef to prepare your food so once we'd ordered our drinks and paid, the waitress let us know where the plates were and said to enjoy our meal.
You can enjoy an unlimited buffet of world cuisine (apparently over 150 dishes!) however our children love beefburgers so they were over the moon to spot them. Before they grabbed one I encouraged them to have a good look around first to see what else was on offer. My son ended up having a beefburger, sushi, salad and margareta pizza while his sister had a beefburger, Chinese noodles, lots of cucumber slices and pizza. Both were in heaven eating all of their favourite foods and then waited patiently for desserts.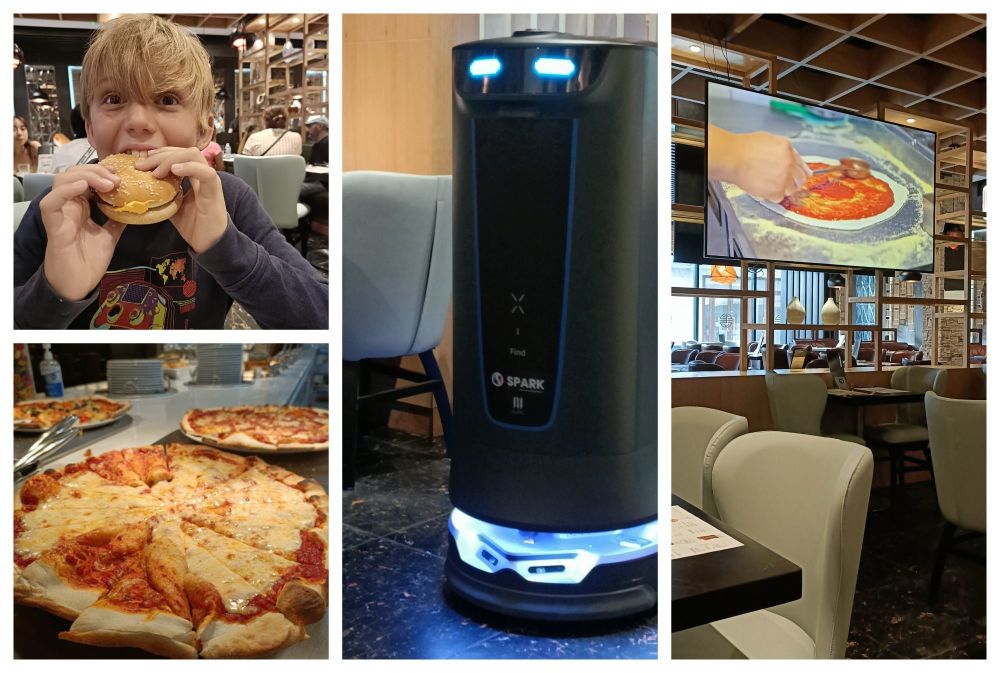 My husband and I took it in turns to stay with the children and we both had a good look at all of the dishes before committing. There's so much to choose from in the Asian section with starters, crispy duck and pancakes, Mongolian stir-fried lamb, traditional dishes like beef in black pepper sauce, sweet and sour chicken, plus noodles and rice.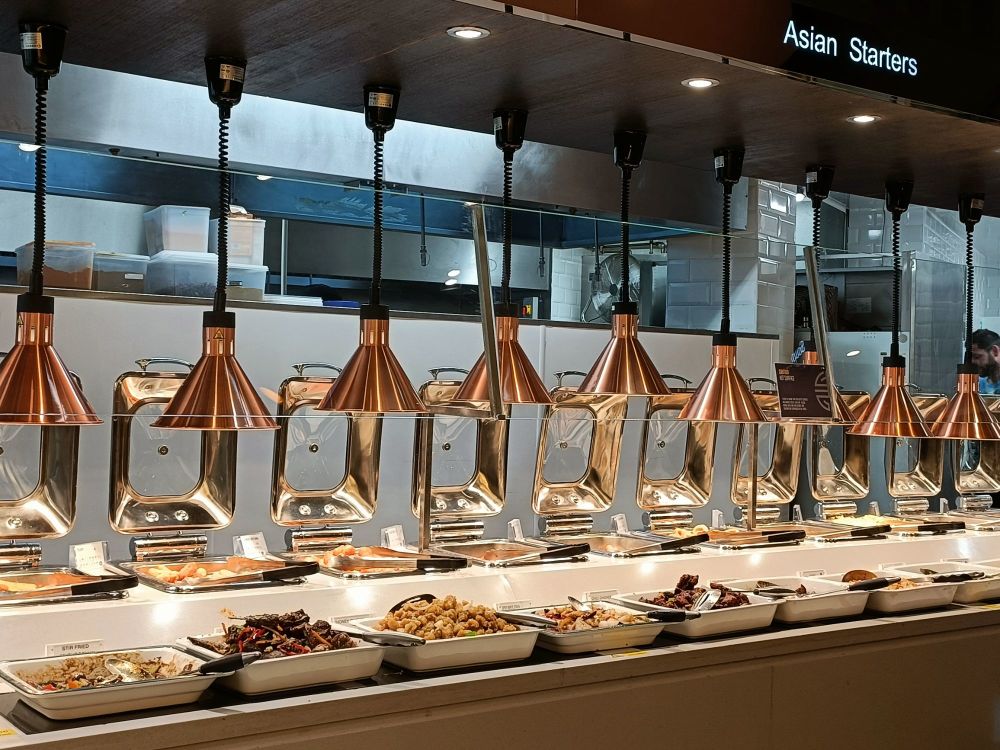 In the Indian section I saw naan breads, nibbles like mini onion bhajis and samosas, pilau rice and dishes which included chicken tikka masala and lamb rogan josh. The pizza was especially nice when fresh out of the oven with various topping to please everyone. I also saw a salad and sushi counter, roast dinner from the carvery with all the trimmings, pasta dishes like macaroni cheese, penne verde, lasagna and spaghetti bolognese and kids favourites like sausages, chicken nuggets, chips and onion rings.
My husband definitely enjoyed the Teppanyaki the most. The word derives from the Japanese words teppan (which means iron plate) and yaki (which means grilled, broiled or pan fried). You can choose from fresh salmon, scallops, squid, big tiger prawns and meat and the chef will cook it right in front of you. For me, I really enjoyed the Asian section and had a little bit of all my favourite dishes. Because they were quite busy the chefs were refilling the hot plates regularly so everything was lovely and fresh.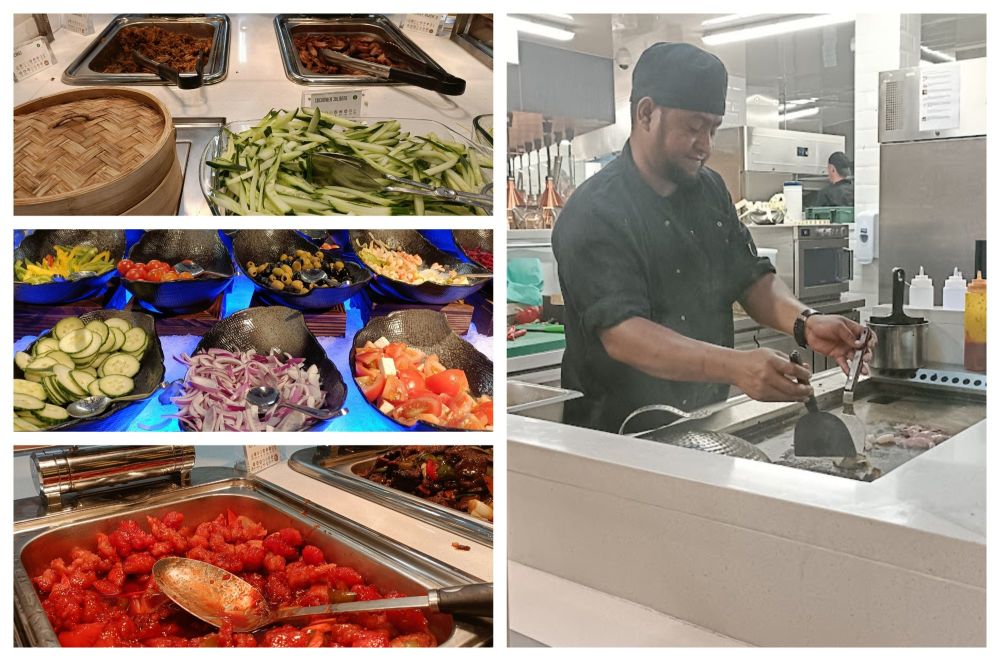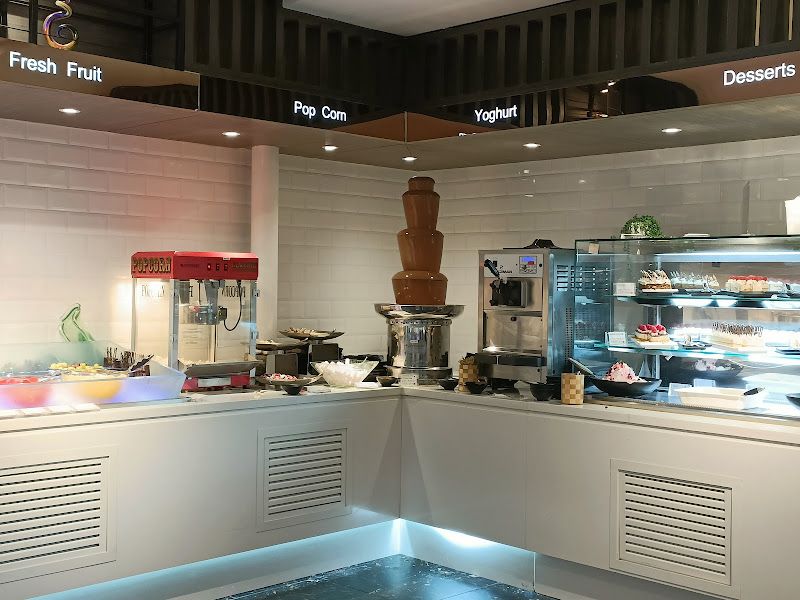 The dessert counter was quite spectacular and the kids were desperate to dip whatever they were allowed in the chocolate fountain. They ended up with an array of sweet treats on their plates including fruit, jelly, ice cream, bananas and custard, chocolate cake and a few fizzy sweets. I like to try something I've never had before aswell as my favourites so I had a little caramel cheesecake, gateaux, and chocolate profiteroles with extra melted chocolate on top. There was also carrot cake, Eton mess, caramel short cake, tiramisu, white chocolate raspberry red velvet cake, hot cherry rhubarb cake and churros.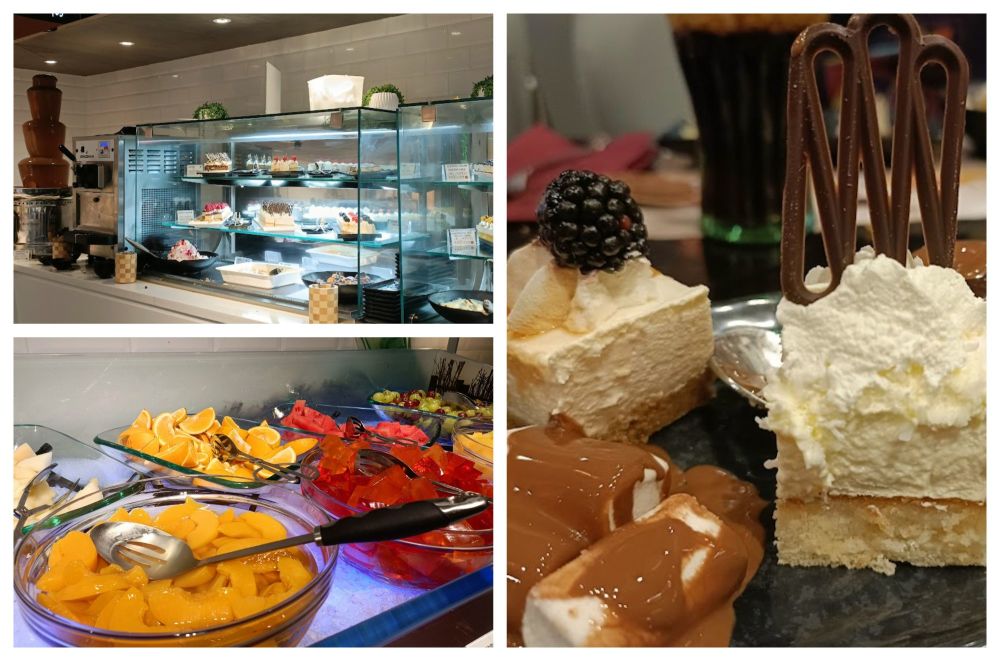 It really is a great restaurant for families who all love different cuisines and if you are celebrating they even have signature cocktails including a passion fruit martini which is my all time favourite.
The decor in the restaurant is really stylish, clean and modern with high ceilings and comfy seating. They have everything you'd expect from a family friendly restaurant with high chairs and a baby change room and there's even a separate room downstairs for private hire.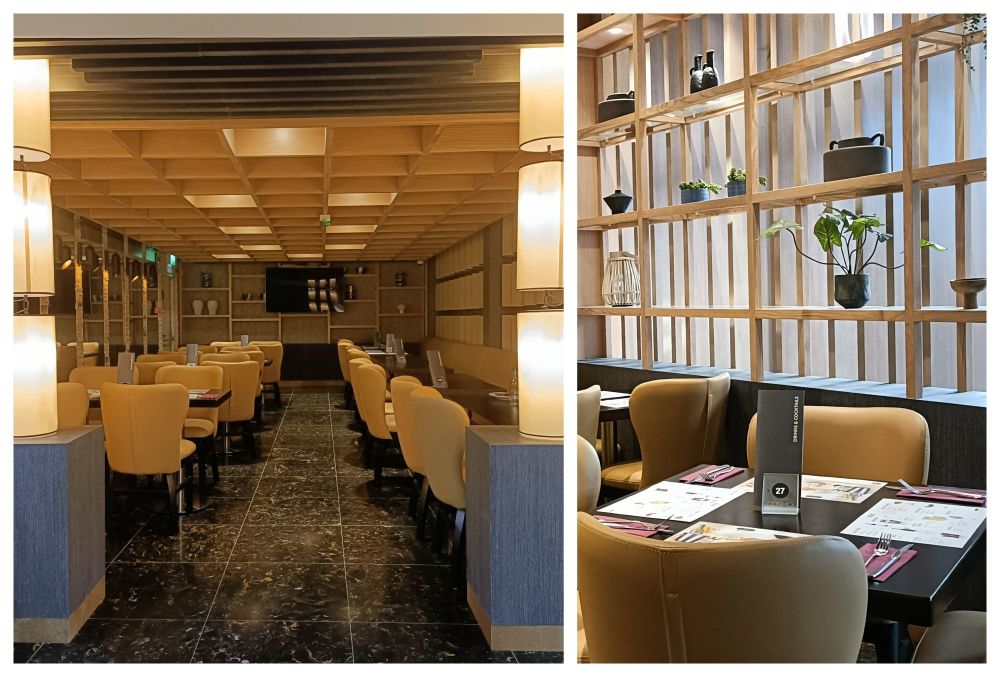 We had such a nice evening and the staff were friendly and quick to take away your empty plate so you can try something else. We'll definitely be going back again.
Good to note if this applies to you - NHS, armed forces or emergency services currently receive 10% off their food bill and also students with valid student ID card.*
For further information and booking, please visit Cosmo Bournemouth.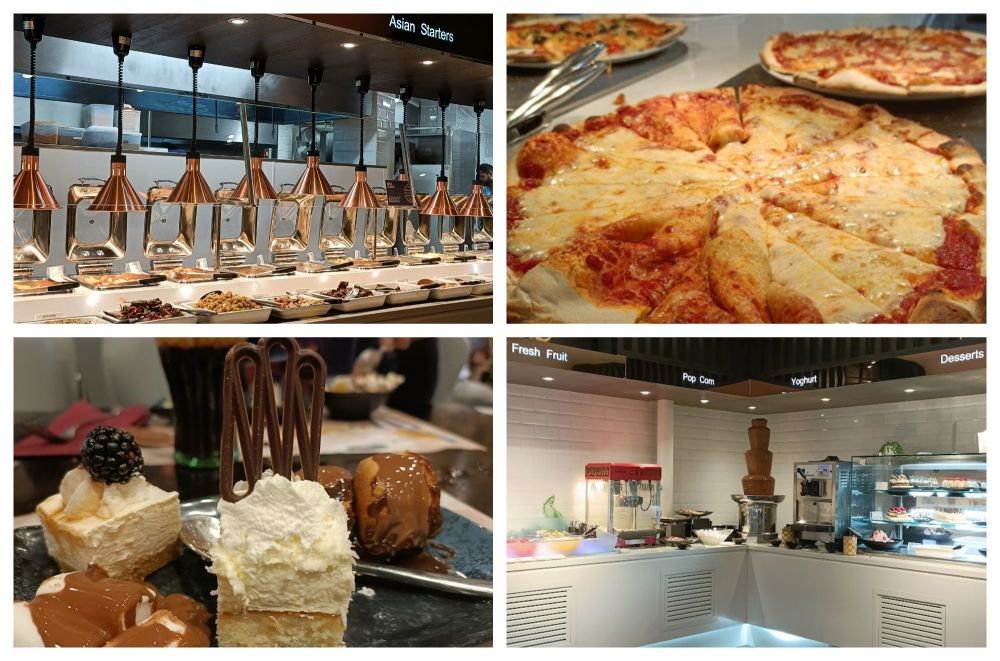 *Information was correct at the time of writing.