Fun at Insanity Gaming Arcade in Poole
Posted on
Insanity Gaming Arcade in Poole is a gaming lovers dream and because you pay for a session and have unlimited play you don't have to worry about constantly feeding the machines with coins.
We visited not long after the opening and once greeted the kids were straight off to see what games there were and what they'd enjoy most. My son went straight for the driving games and shooting ones like The House of Dead and his little sister had a go at the old retro type games like Mario Bros but her favourites were the dance machine and a Japanese game where you had to bang the drum to the beat of the music. I couldn't count how many arcade games there was but it must have been at least 50 which are set over 2 floors.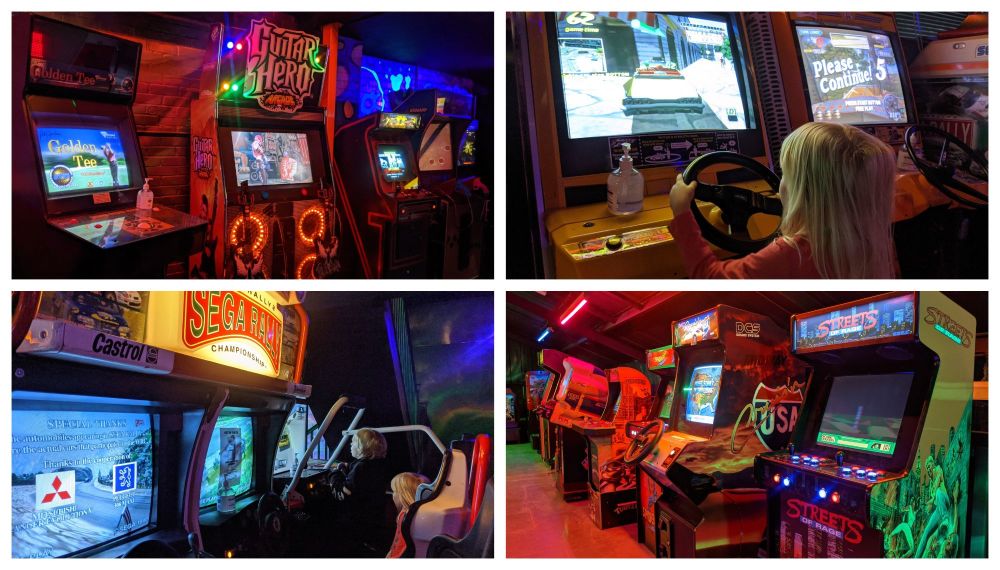 While we we're there we decided to have lunch and options included a variety of burgers, hot dogs, chicken, sides and kids meals with a choice of hamburger, cheeseburger, nuggets or hot dogs which come with fries and a drink. We all went for burgers and my husband and I chose meal deals which is great value as it also included fries and a drink. The food was great quality and well cooked so I definitely wouldn't hesitate to eat there again.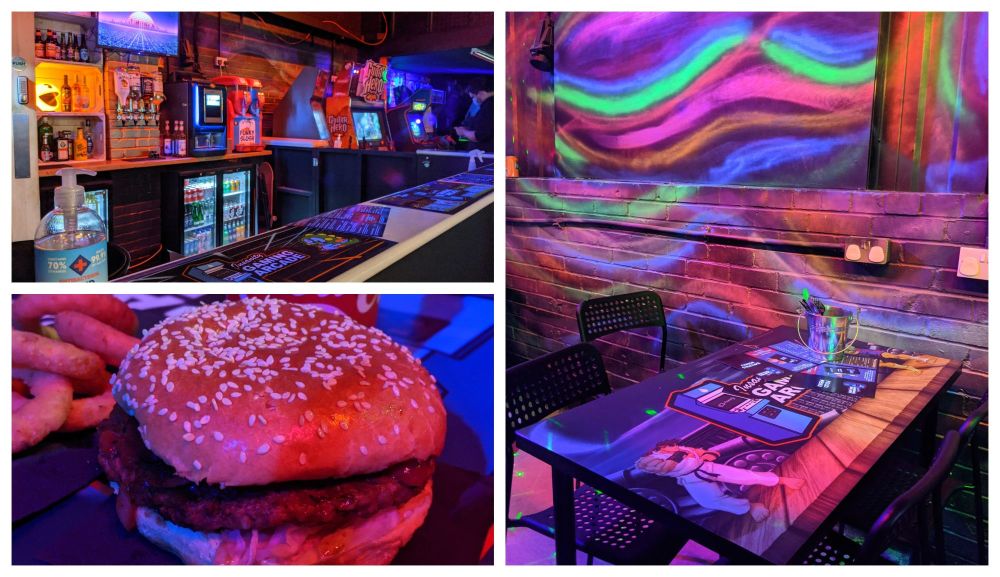 The kids still had plenty of time to play before the end of the session so they went back to their favourites from earlier while we watched.
There's tons of games to choose from and most are the popular ones you find in arcades but there's also consoles which have modern and retro classics. I spotted a few games I remember from when I was younger like Space Invaders and Crazy Taxi but I'm sure I'd be just as bad playing them now as I was then.
I'll admit we struggled to get the kids out of the darkness and back to reality but before we were even in the car my son asked when he could go back again.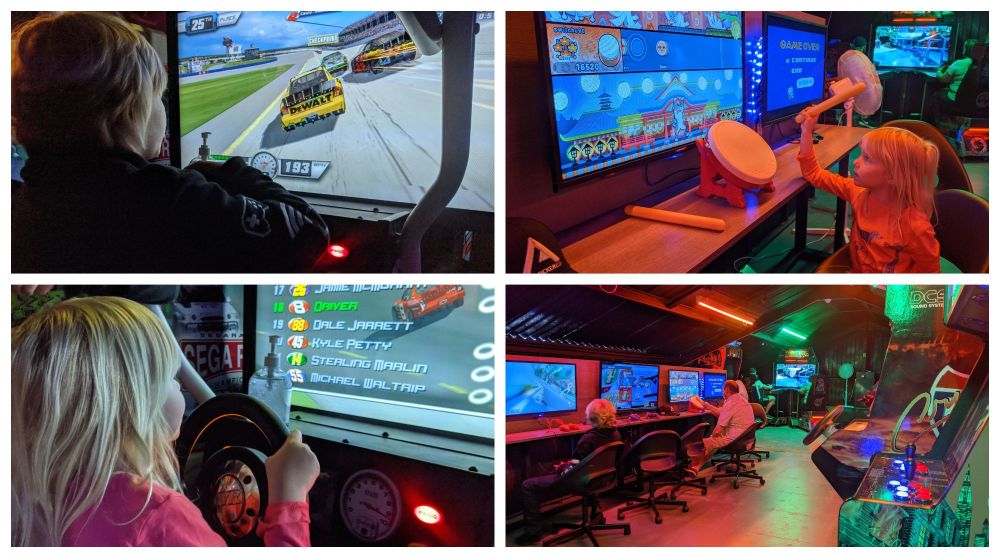 Good to know……………..
Birthday parties and celebrations can be catered for and include time on the games, a meal and drinks. They also have regular offers like 'Weekday Specials' which includes the gaming session and kids meal so it's worth following on the Insanity Gaming Arcade Facebook page for up to date news.
Friday and Saturday nights after 8pm are for over 18's only and they have a bar so you could leave the kiddies at home and have a fun night out with your friends.
For more information on sessions and parties, please visit Insanity Gaming Arcade.
I'd definitely recommend this hidden gem on the Nuffield Industrial Estate for anyone who loves gaming and we look forward to returning one day, maybe with me joining in more with the games next time.