Poole Christmas Maritime Light Festival 2022
Posted on
The Poole Christmas Maritime Light Festival is new for 2022 and we went on the opening night to get us all in the Christmas spirit.
The nautical themed light trail starts at the gateways to Poole; the Twin Sails Bridge, Hunger Hill and The Lighthouse. We don't live too far from the town so we decided to leave the car at home and walk to the Dolphin Centre where there's a tree outside the Lighthouse and further lights and a tree at the bus station. Going inside we found a big polar bear and penguins by Beales.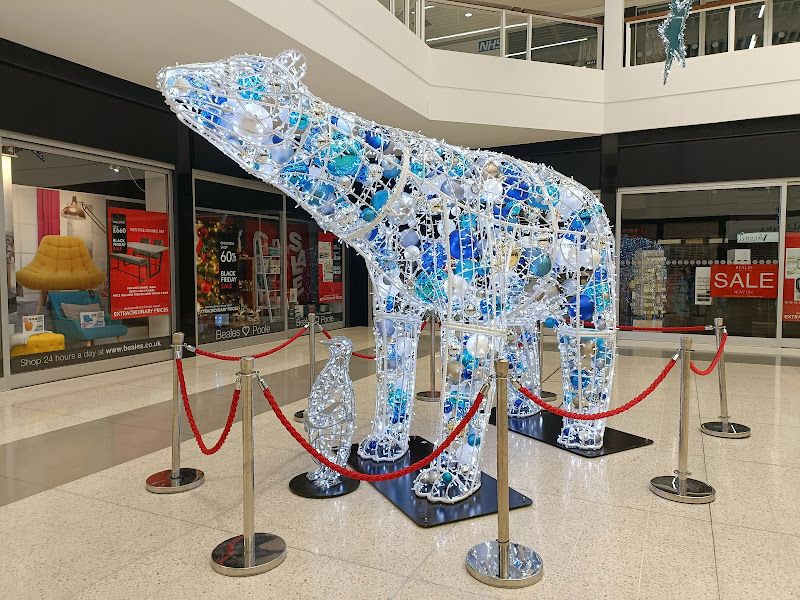 We walked all the way down the High Street and saw tons of pretty lights including huge maritime themed trees, 'Olde Harry's Ship', a walk through lantern, a big bauble which you can sit inside, and you can even walk under a canopy of lights with fishies on.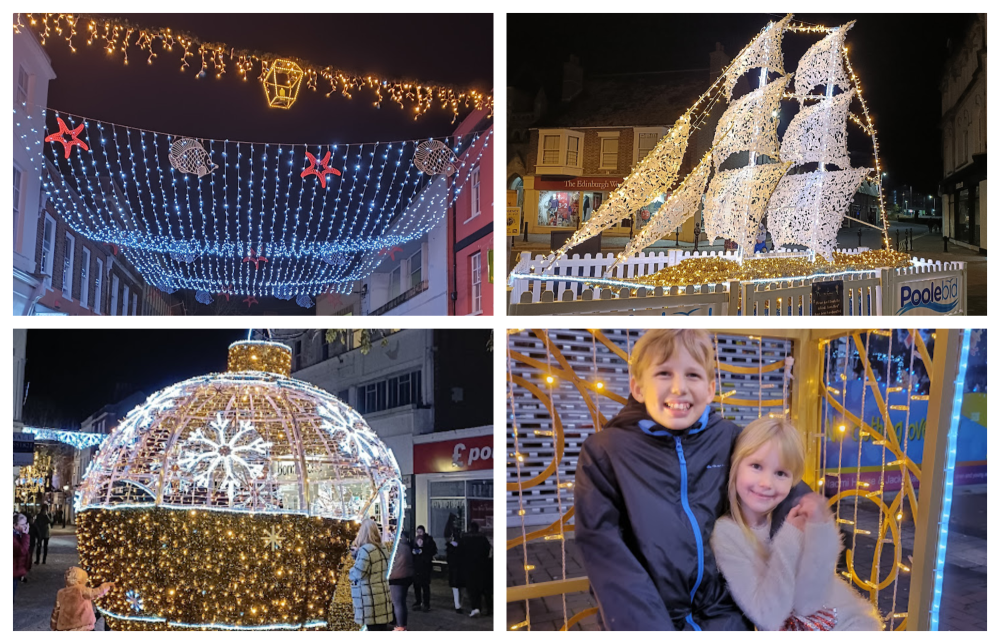 Down by Sainsbury's Express is pretty with lights in the trees and there's a few festive food cabins open if you're peckish.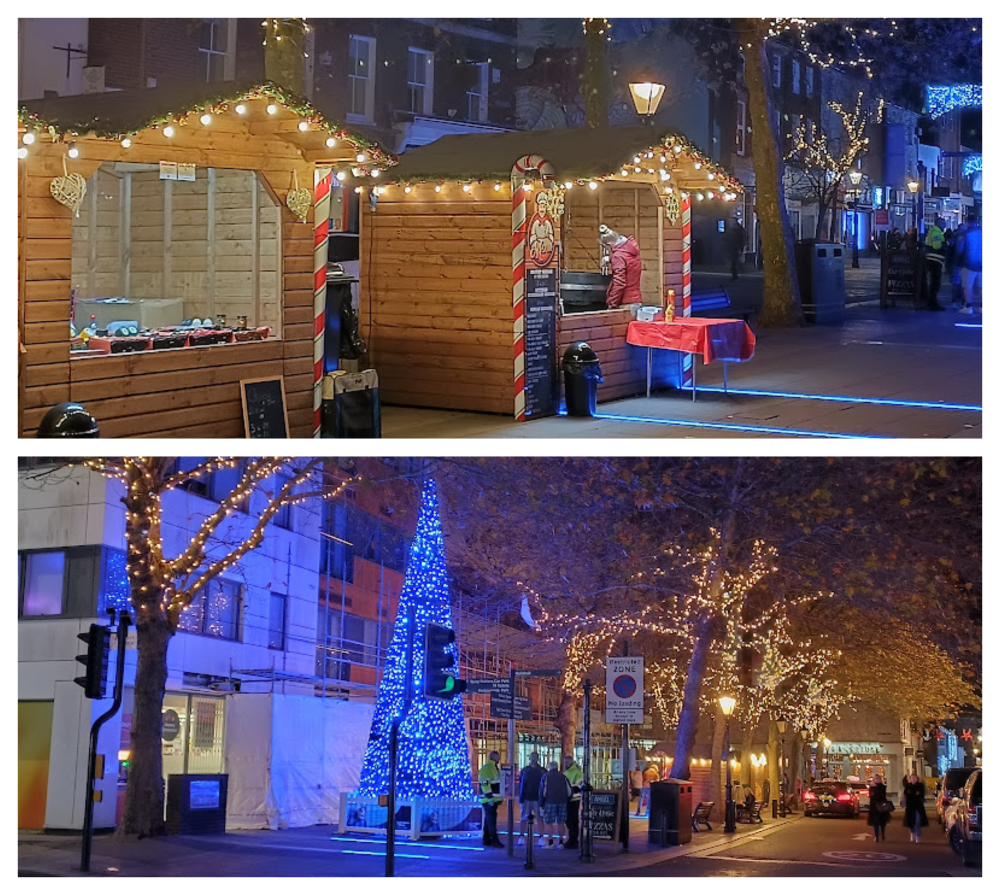 We carried on walking down to towards the Quay, going past the lit up museum and then stopped at Truly Scrumptious sweet shop which stayed opened late (the kids were very happy).
Being on the Quay was my favourite as we strolled past a huge anchor, more trees, 'Tinsel the Recycling Turtle', light projections and twinkly lights everywhere. We always like the food at the fish and chip kiosk on the corner so we stopped there for some chips and bits and sat on the wall before go back to the lights for a few photo opportunities.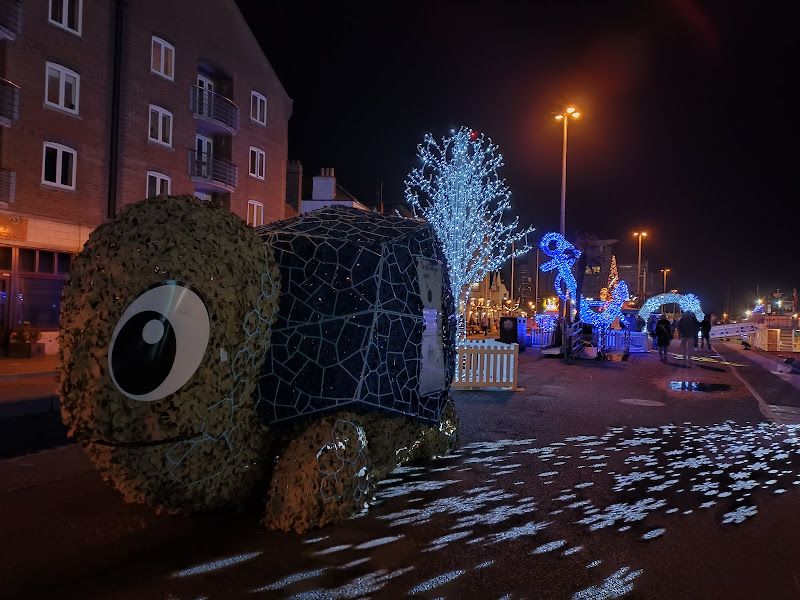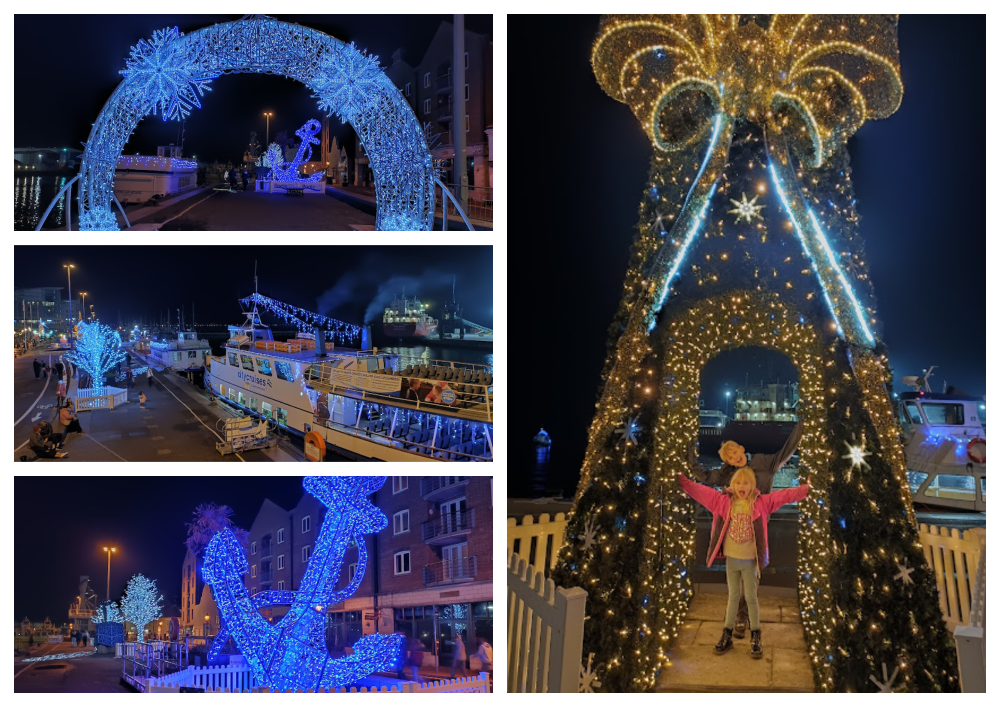 By now the kids were getting cold and tired so we walked over to the taxi rank by the Sainsbury's Express and in no time at all the kids were home in the PJ's.
We all loved the new lights and saw a couple of elves making balloon animals (not sure if there was a cost), small funfair rides on the Quay and there's choirs appearing at different locations over the next few weeks too. I'd thoroughly recommend a visit, especially as it's free and I have no doubt we'll be back a few times before they go in early January.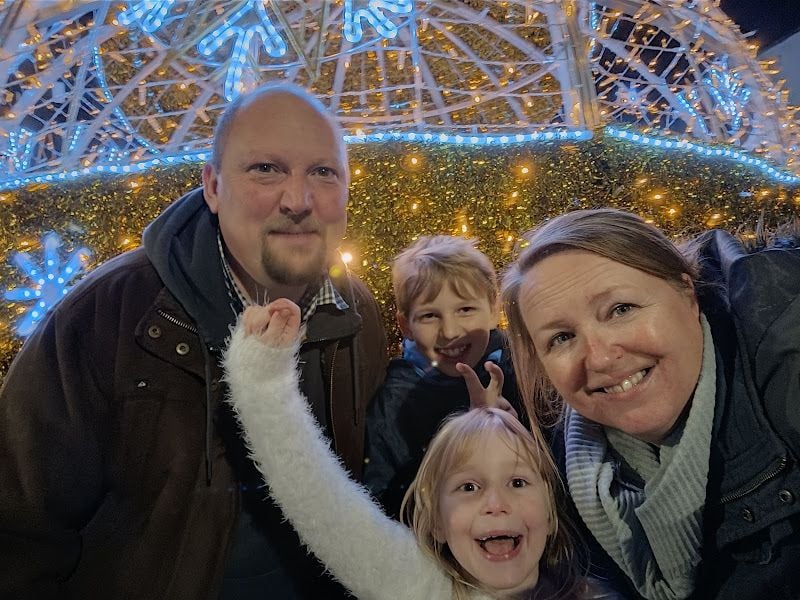 For more information, please visit the Poole Christmas Maritime Light Festival and see below for the Trail Map and Choir dates.