Family fun at Kingston Maurward Gardens and Animal Park
Posted on
Kingston Maurward Gardens and Animal Park in Dorchester is a wonderful place to visit and since entry is currently free it makes for a very affordable and fun day out.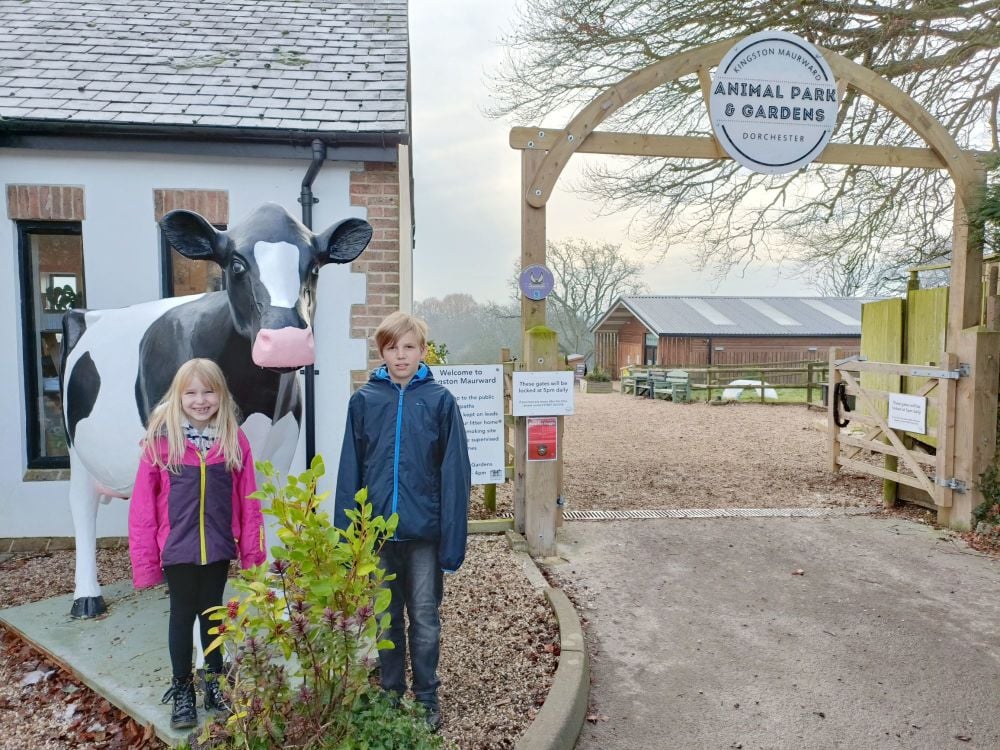 We visited recently on a bright and chilly day and since we haven't been for a few years we couldn't wait to explore and see what's new. We went to see the animals first and found cute bunny rabbits, lots of goats, sheep, ponies and my favourite which was 2 adorable donkeys which loved fresh wet grass and selfies.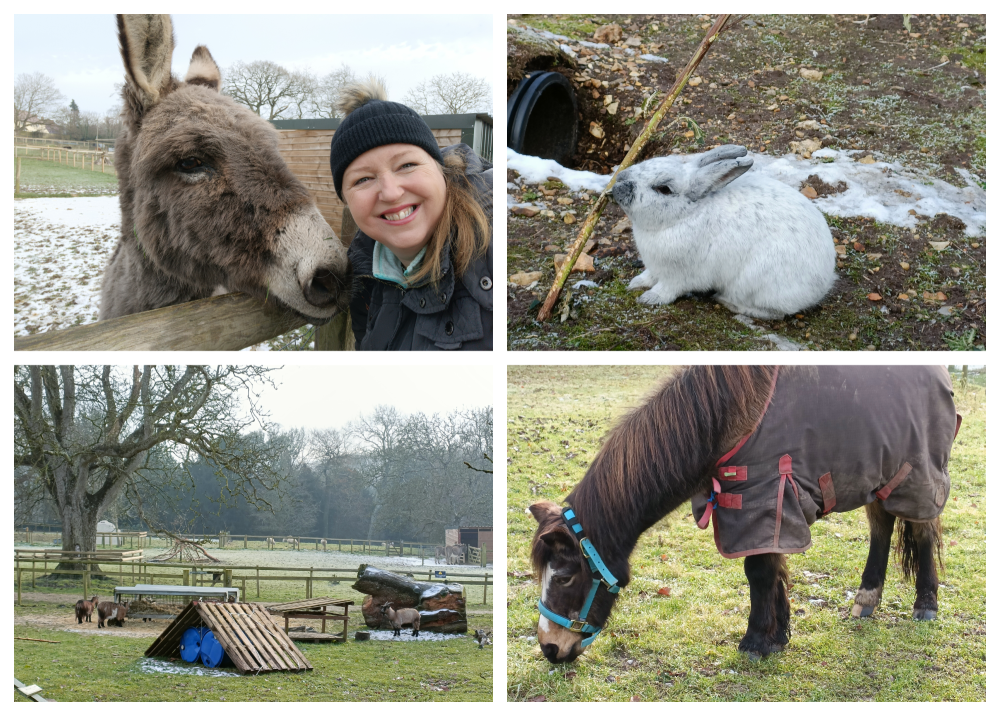 There are a few funny ducks, geese, chickens and other birds which you can see however a notice informed us that they were being kept in a fully enclosed area due to the risk of avian flu. I'm sure there were other animals which were hiding in the warmth and we'll see them when we go back in the summer.
I'd made some lunch to take with us and grabbed some coffees while the kids played on the outdoor play frame. Whilst in the café I noted the delicious cakes on offer and promised the kids we'd explore the play barn later in the day.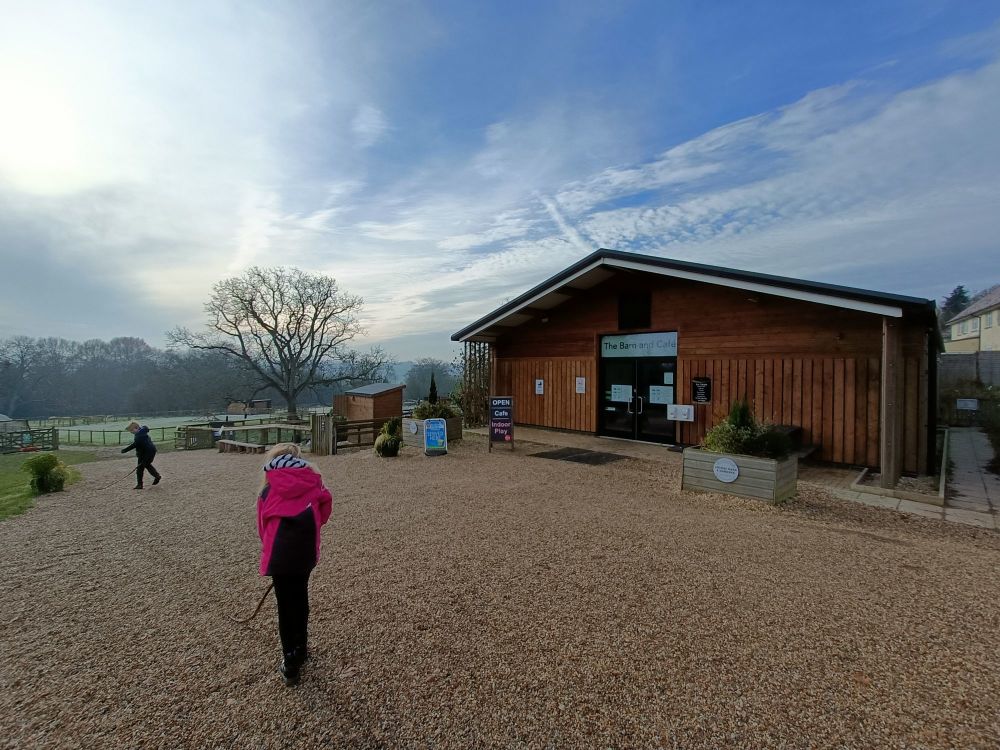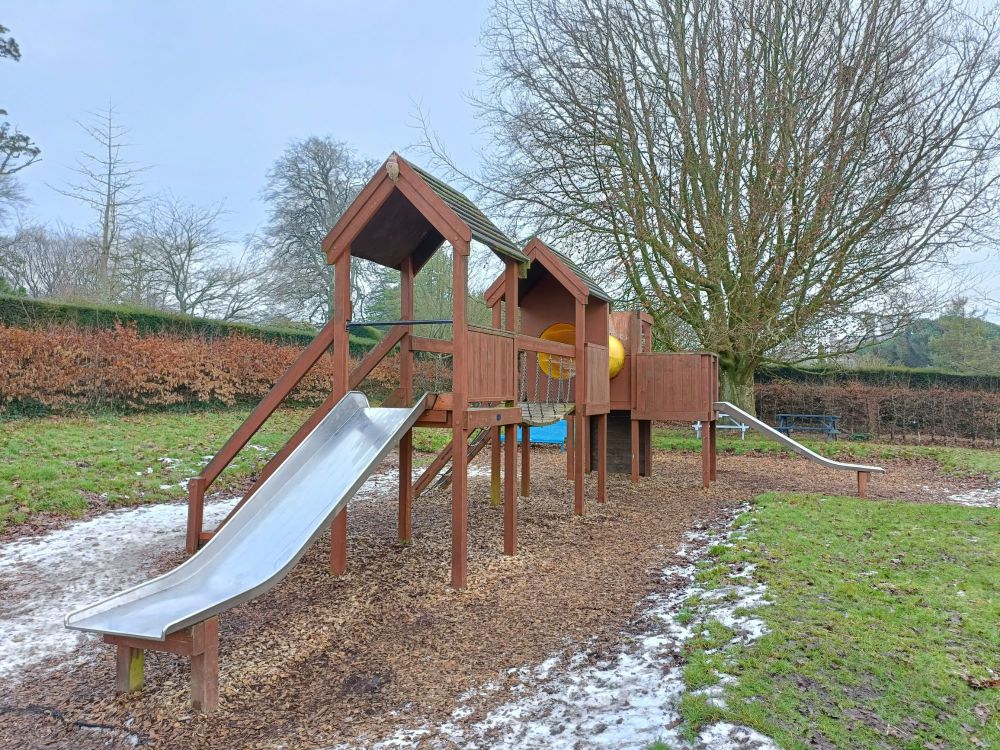 The gardens are lovely to walk around but be careful on the pathways if it's frosty as one of the kids swiftly ended up on their bum which they thought was hilarious. I don't bounce back up as quickly as I used to so I was much more careful than they were haha.
Kingston Maurward House is a stunning Grade I listed Georgian country house which is set within a 750 acre estate and the formal gardens were created by the Hanburys between 1915 and 1922.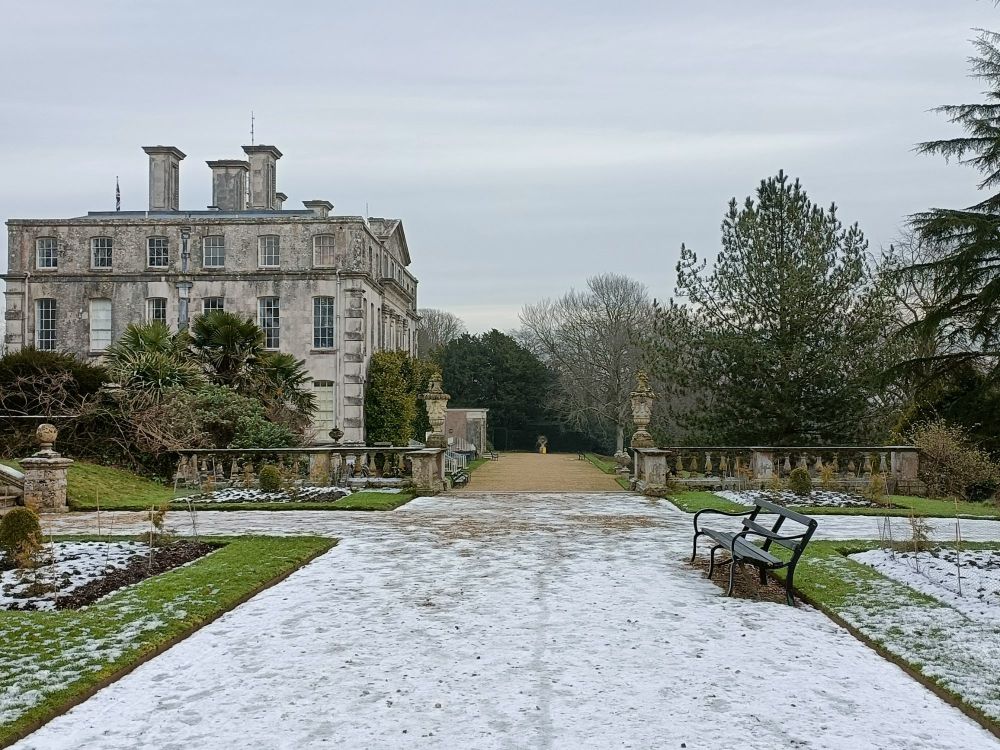 We came to The Red Garden first and this is where we spent the majority of our time. The kids thought the ice on the pond was the best thing since sliced bread and once we'd found a couple of large sticks they spent ages poking holes in the thin ice and attempting to break the thick ice which they struggled to do. When we did manage to get them to walk some more we strolled through many gardens, down to the lake and then back up towards the animal park.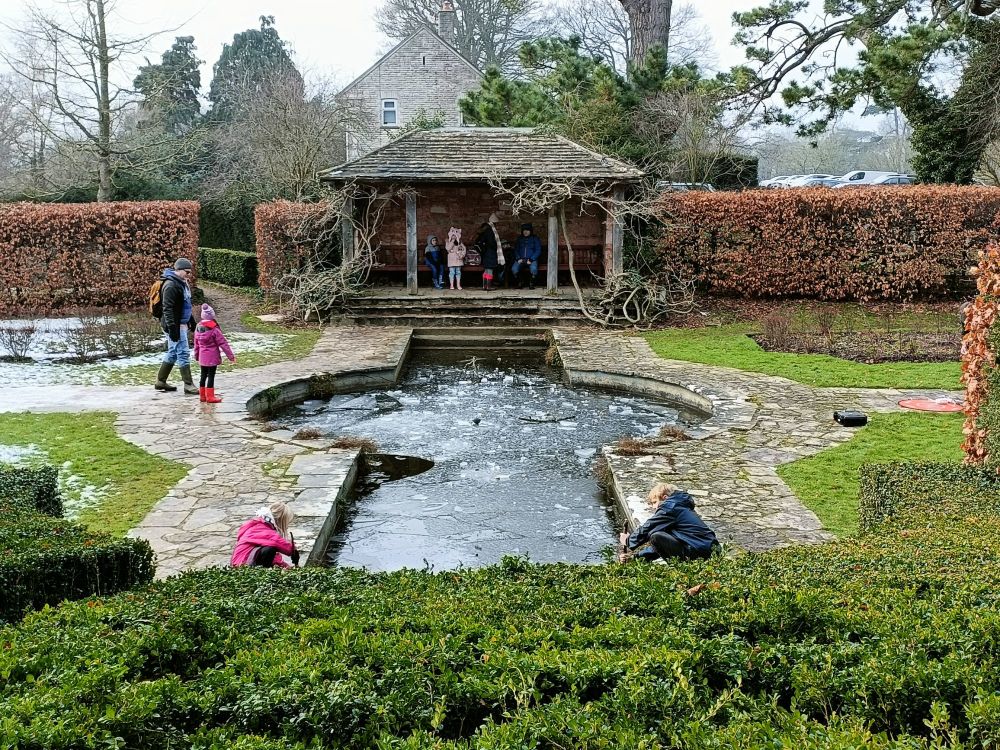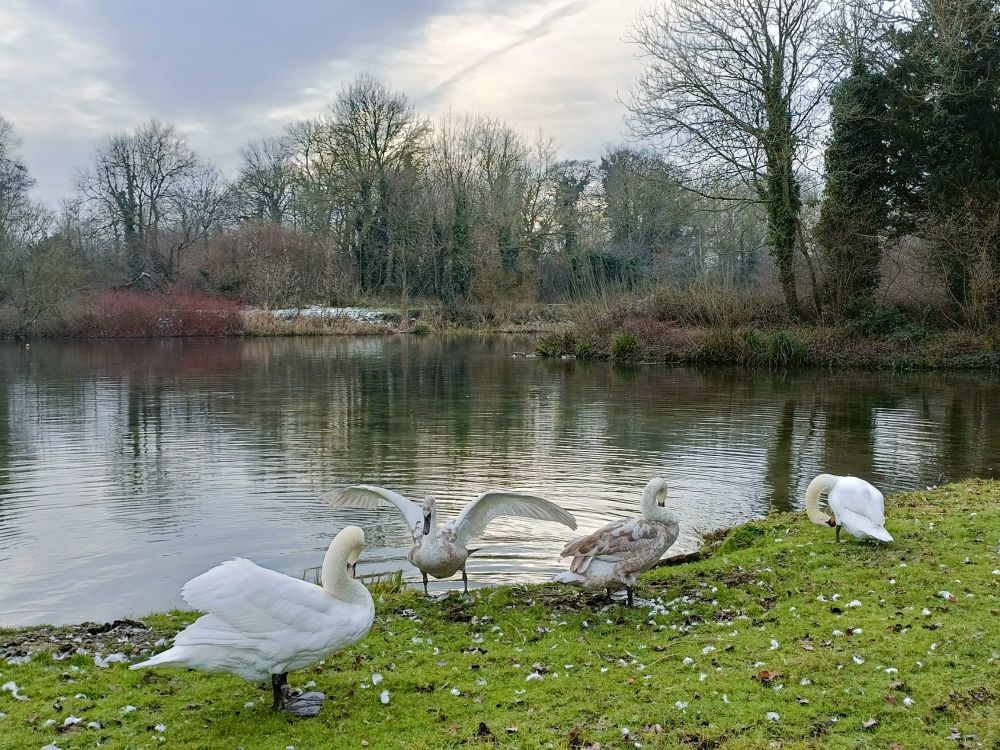 By now we were ready for coffee and cake (well I was anyway) and because it was now mid afternoon the café and play barn was much quieter. Prices in the café are very reasonable and there was homemade soup and roll, pastries, paninis and sandwiches on offer. I love a good selection of cake and spotted raspberry ripple, coffee and walnut, brownies, Victoria sponge and a lovely looking lemon and blueberry cake which I settled on and thoroughly enjoyed.
The play barn isn't huge but it's very clean and well kept and the kids happily spent their time climbing and whizzing down the twisty slide. I noticed a sign when we left which said it was recommended for children 8 years and under so that's worth bearing in mind if you're visiting.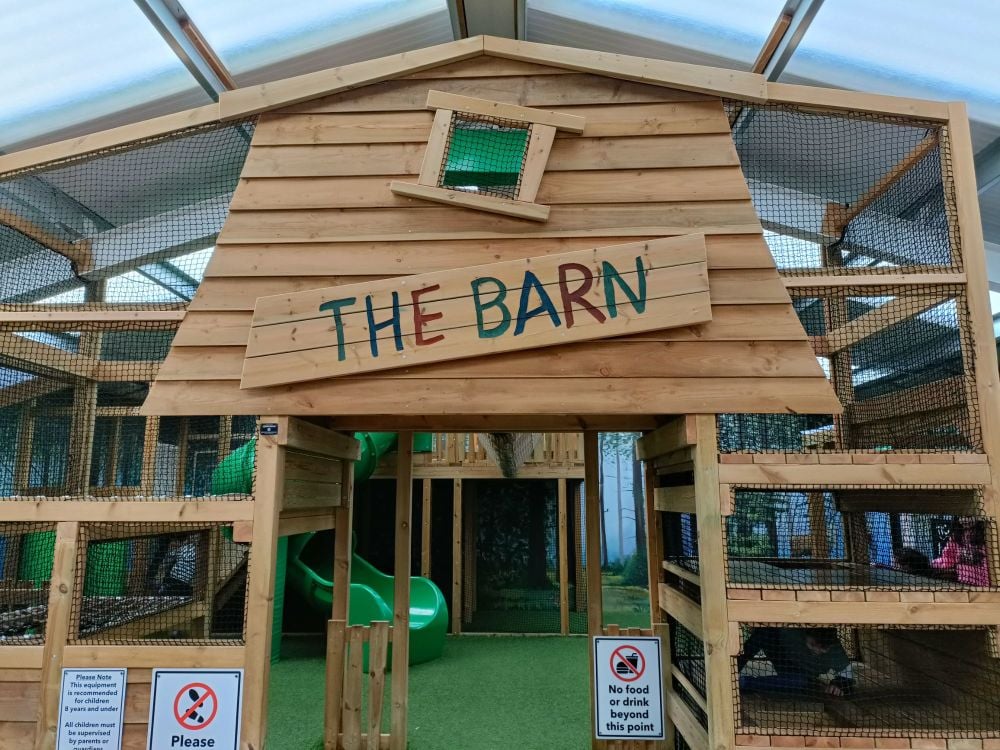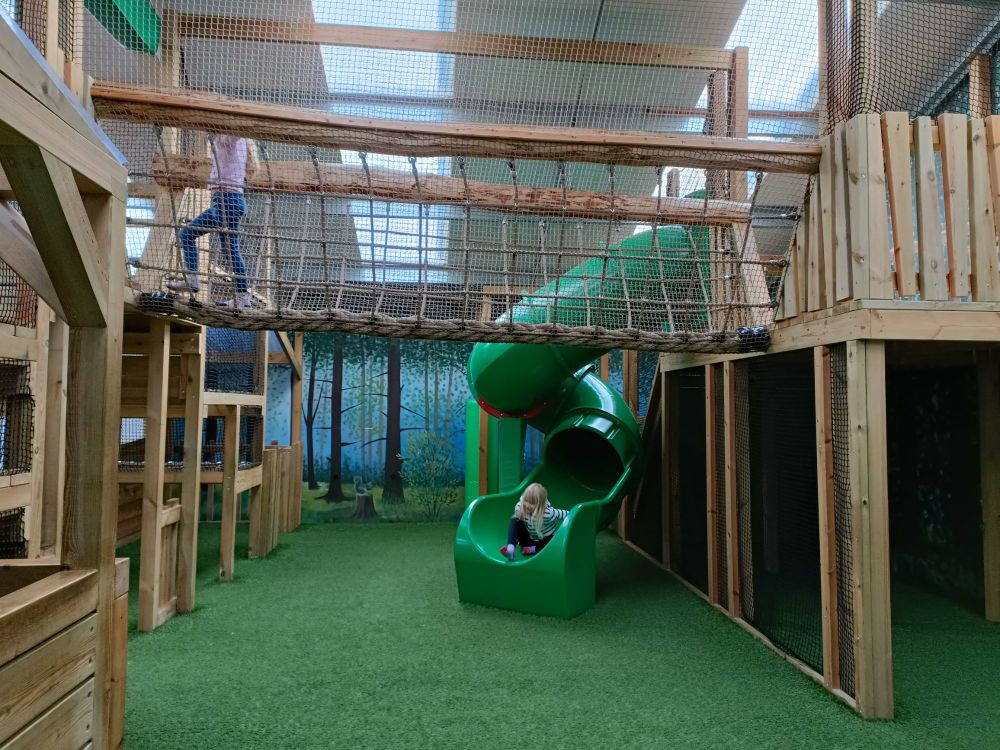 Good to know:
The animal park no longer sell bags of food for the animals and the reasons are very understandable - basically a few goats were getting too porky and also some of the animals are on special diets.
The gift shop is worth a visit and sells local produce and wonderful gifts.
The café has plenty of high chairs and there is a baby change table in the toilets.
Low outdoor taps are by the toilets so children can regularly wash their hands.
There are regular themed trails and family friendly events through the year so please keep an eye on Kingston Maurward Gardens and Animal Farm and their socials for up to date news.
Free parking and free entry was correct at the time of writing (Jan 2023) however this may change at any point in the future and therefore you should check admission prices before visiting.