Hollywood Bowl at Tower Park Review
Posted on
If you enjoy bowling with family and friends then you'll have a great time at the recently refurbished Hollywood Bowl at Tower Park.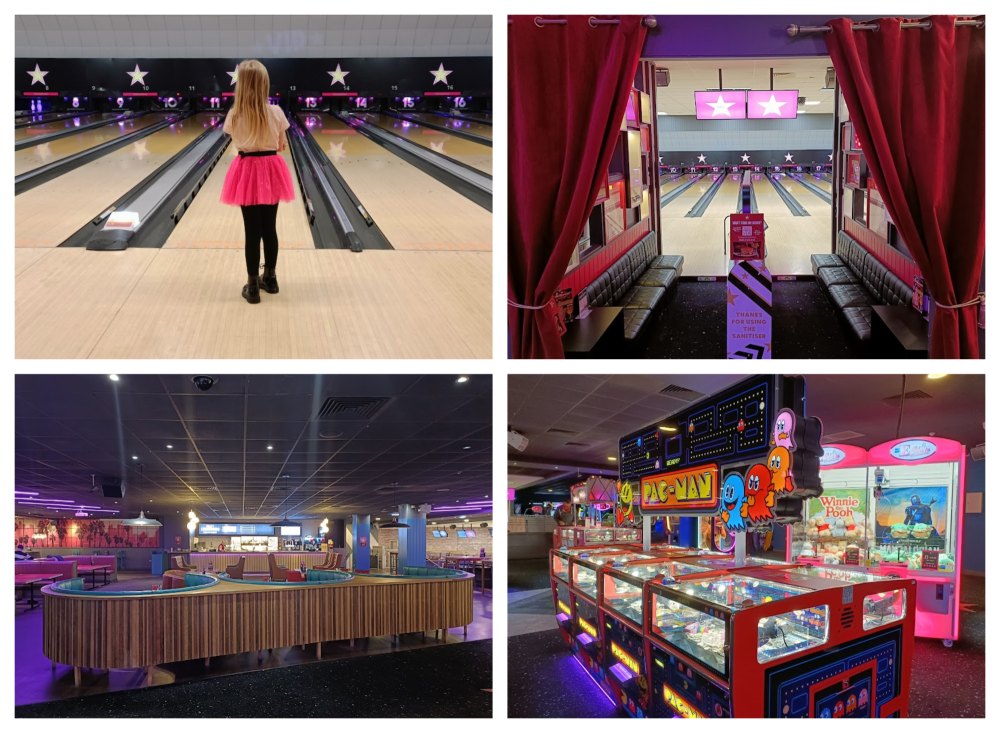 You can book a VIP lane for a small additional cost and once we'd checked in we were shown to our VIP lane which is secluded and has fabulous Hollywood style decor and comfy seating. The kids were desperate to get going so Dad got the names logged in and bumpers up for when the kids play and we were off.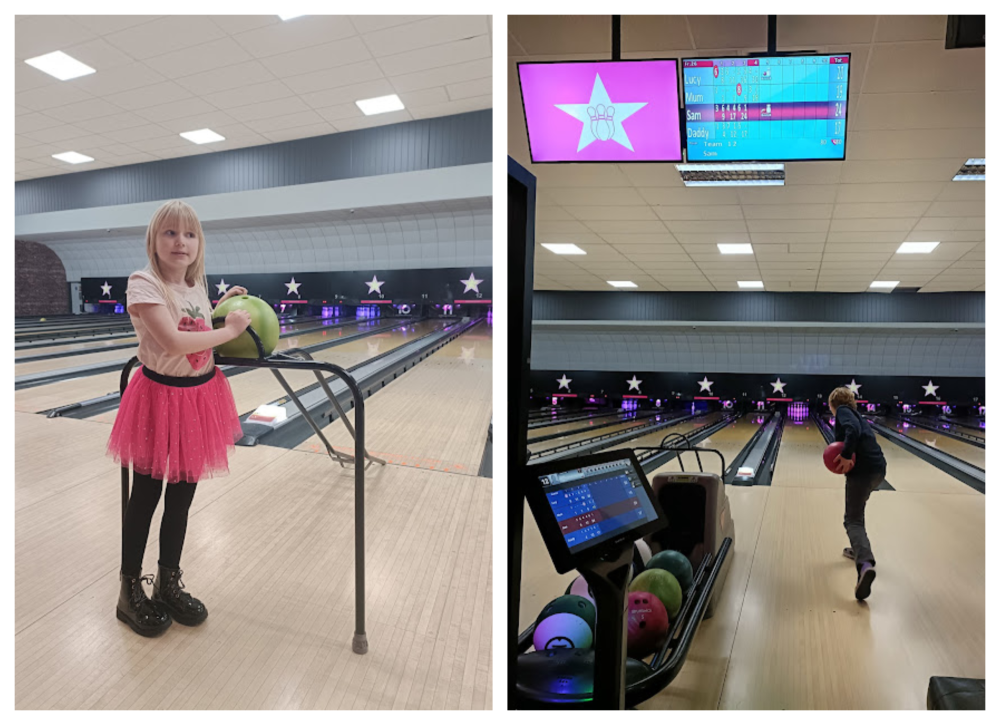 I'd made the big mistake of bragging that I'd whip everyone's butt and win but of course that meant I played really badly haha. The kids did really well though, helped occasionally by the ramp which they can use to aim before letting go of the ball. During the game we ordered drinks but you can also order snacks and sharers to enjoy while you play!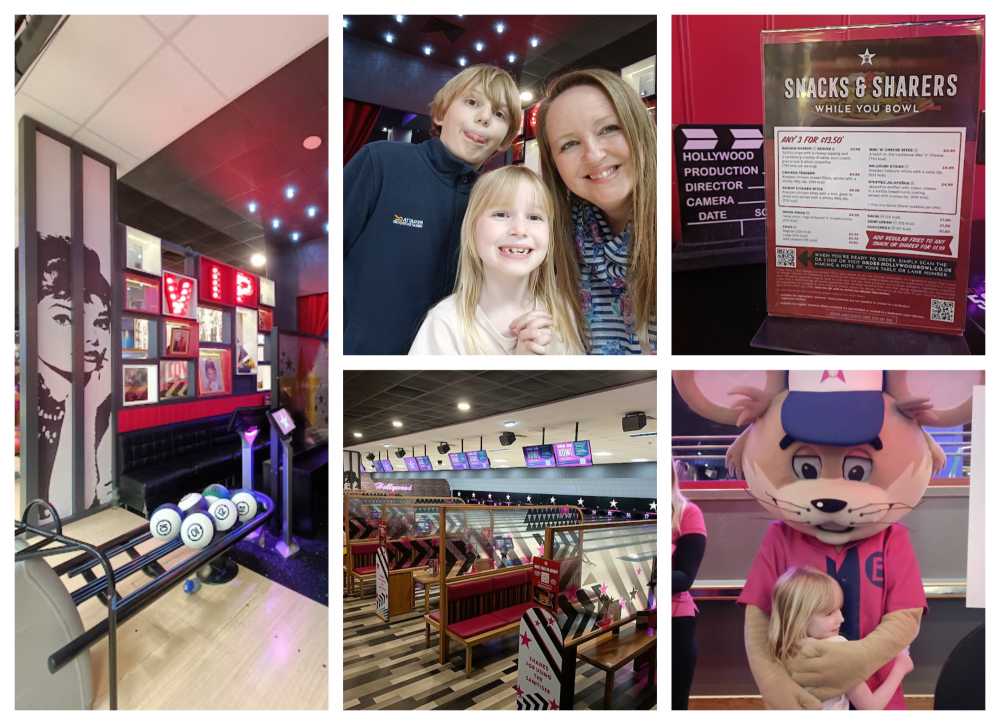 The dining area seems to be much larger than it was before and there's plenty of comfy seating, a big bar and even pool tables which is ideal for older children and adults.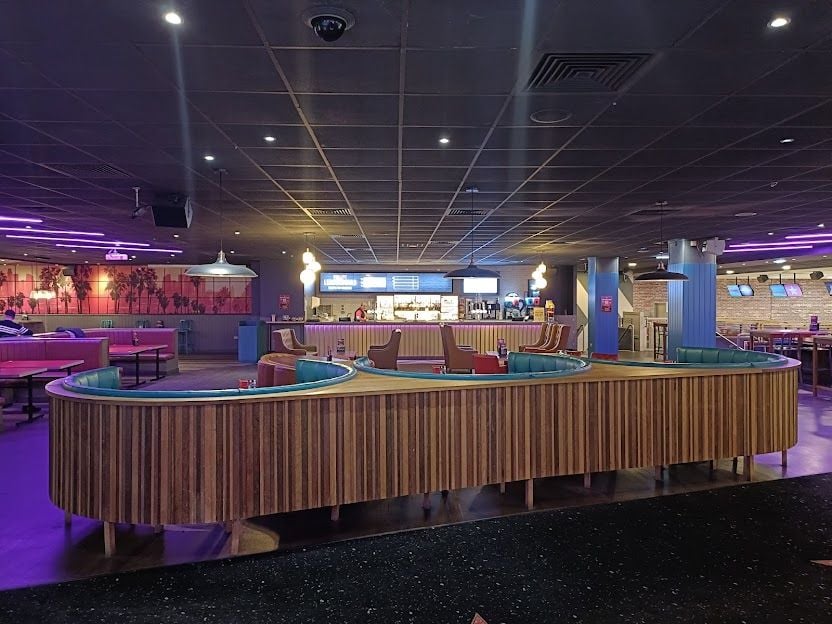 We sat on one of the round tables with sofa seating and since we'd ordered while we were playing it didn't take long for our food to arrive. The kids menu has a good choice of meals to choose from which included beef and chicken fillet burgers, hot dogs, chicken nuggets and chicken free dippers which are all served with a side of fries. The children had no problem devouring their beef burger and hot dog and both of them gave the food the thumbs up. Myself and my husband went with the cheese and bacon burger in a brioche bun with chips which was very tasty and reasonably priced considering what some restaurants seem to be charging now. Other menu options include nachos, hot dogs, chicken tenders, mac 'n' cheese bites and burgers which includes a vegan option.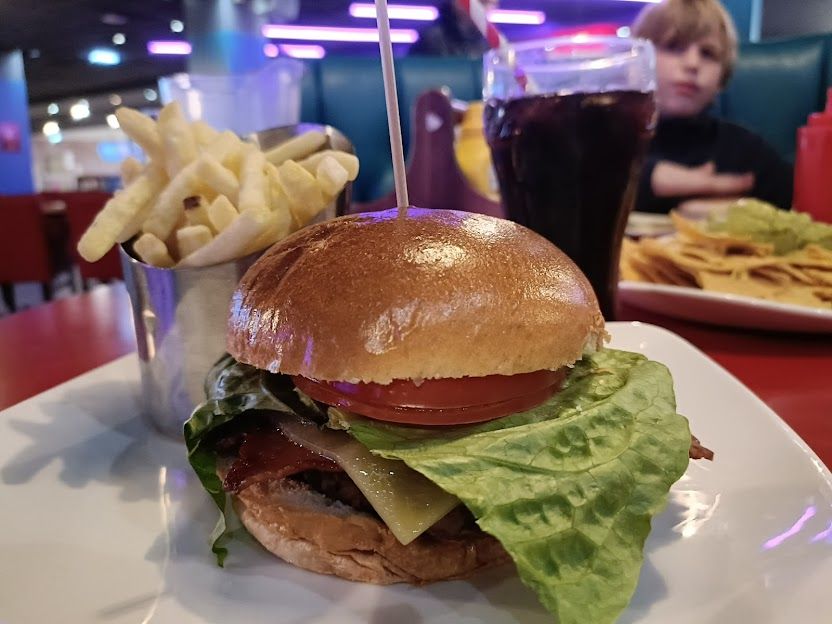 Before we left the children wanted to have a go on some of the arcade games. There's lots to choose from, most of the big one's are £1 but there are a few which are 20p and 50p. They were delighted to win some tickets on the games which they exchanged for sweets and slime at the reception desk.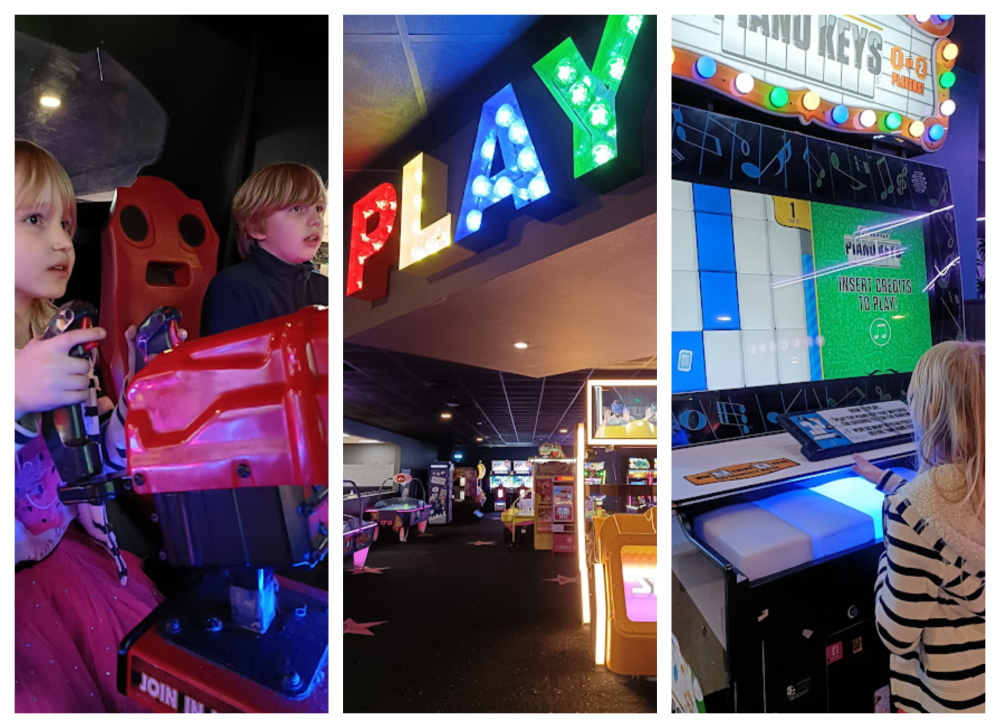 We had such a great evening which the children have already asked for us to repeat asap. If you are thinking of going then I'd recommend signing up to the Hollywood Bowl newsletter which often send offers and details about seasonal specials.
For more information on bowling at Tower Park and to book, please visit Hollywood Bowl.
Good to know:
You don't need to put on the stinky shoes like you did in the old days so I'd definitely recommend wearing comfy and non-slip shoes for playing.
If you don't have cash with you for the arcade then you can pay by card to receive coins ready for playing.
Hollywood Bowl also offer party packages which includes bowling fun, food and drinks.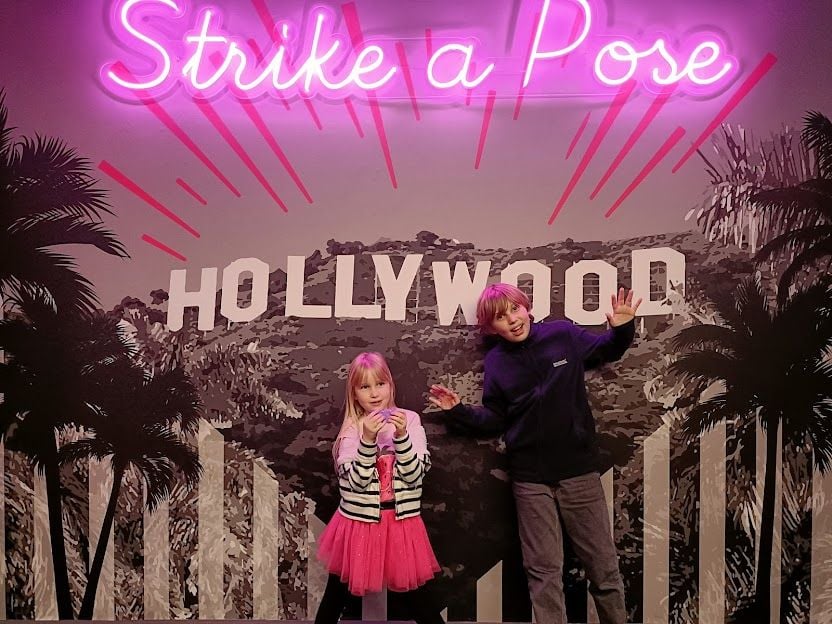 Dorsetmums was invited for the purpose of a review however all words are my own.