Around the World in 80 Days at Lighthouse Poole
Posted on
The production of Around the World in 80 Days is about a band of travelling performers who embark on a daring quest to recreate the adventures of Phileas Fogg.
If you enjoy sitting back and being entertained then this one is for you as the cast tell the tale of racing around the world with hilarious consequences. Whilst the show is based on the book, I loved how fact met fiction and in between countries we heard the incredible story of Nellie Bly who set the record for circumnavigating the globe. Her 25,000 mile journey was inspired by the book and in November 1889 the American journalist took off and accomplished her challenge in only 72 days which was quite a feat in those times.
As they stomp through countries the cast play multiple roles and find lots of crazy adventures on the way including sailing through storms, a journey by elephant and even jail!
Around the World in 80 Days is a family friendly show which is on in Poole from Wednesday 14 to Saturday 17 June 2023. For more information and tickets, please visit Lighthouse Poole.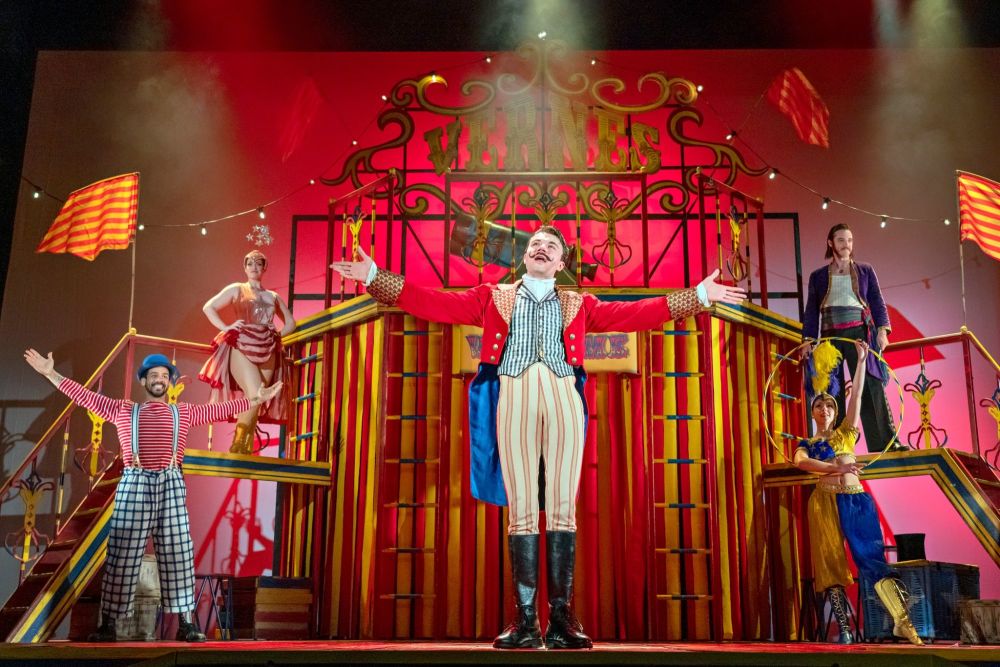 Dorsetmums was invited to attend Around the World in 80 Days for the purpose of a review however all words are my own.