Gaming Fun at High Scores Arcades in Poole
Posted on
An arcade entertainment centre has recently opened in Poole Dolphin Centre with over 80 classic and the newest games to play. A set price hourly session can be booked and then once you're in you have that time to go on as many games as you like and our children did their best to cover all the favourites before trying some we've never seen before.
The games are much bigger and more impressive than the ones you get in normal seaside arcades and our children have different tastes so my son enjoyed the typical shooting games and cars and my daughter enjoyed bowling, air hockey and an updated version of a sport game I loved as a child where you had to press the button fast to spin and then launch a discus ect. For one of the games you did actually have to run on the footpad and jump and my daughter loved her character doing gymnastics.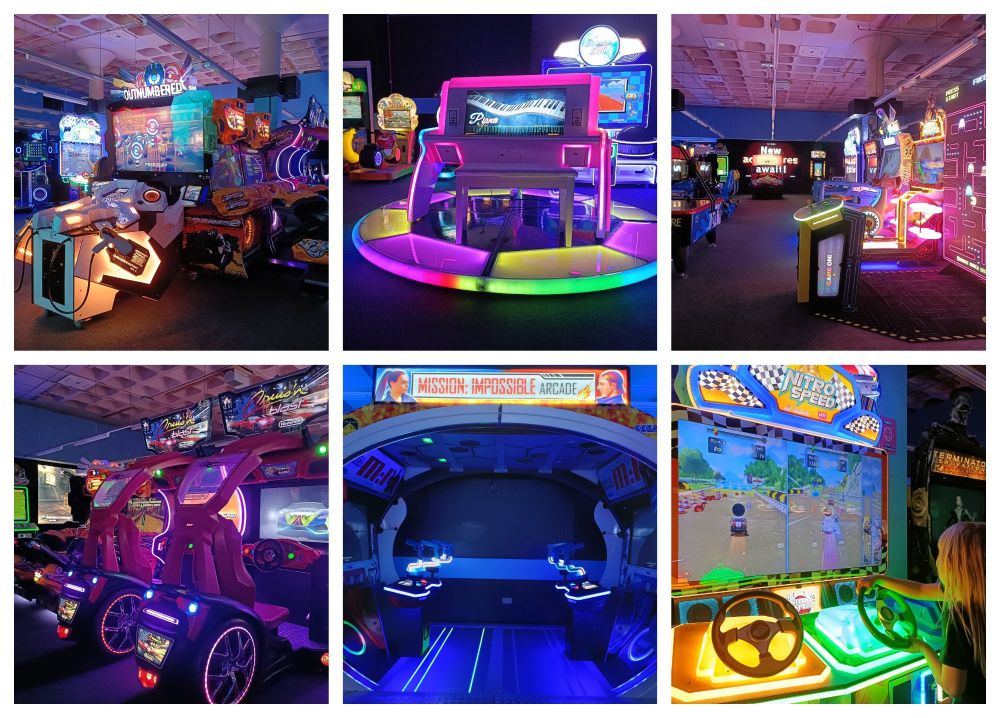 There was a few that stood out for me which included the piano where you play the keys shown in order, the giant Pac Man which brought back many happy memories, a dance machine, a Star Wars fighter pod and a huge projected game where you had to kill the bad pirates in lost city.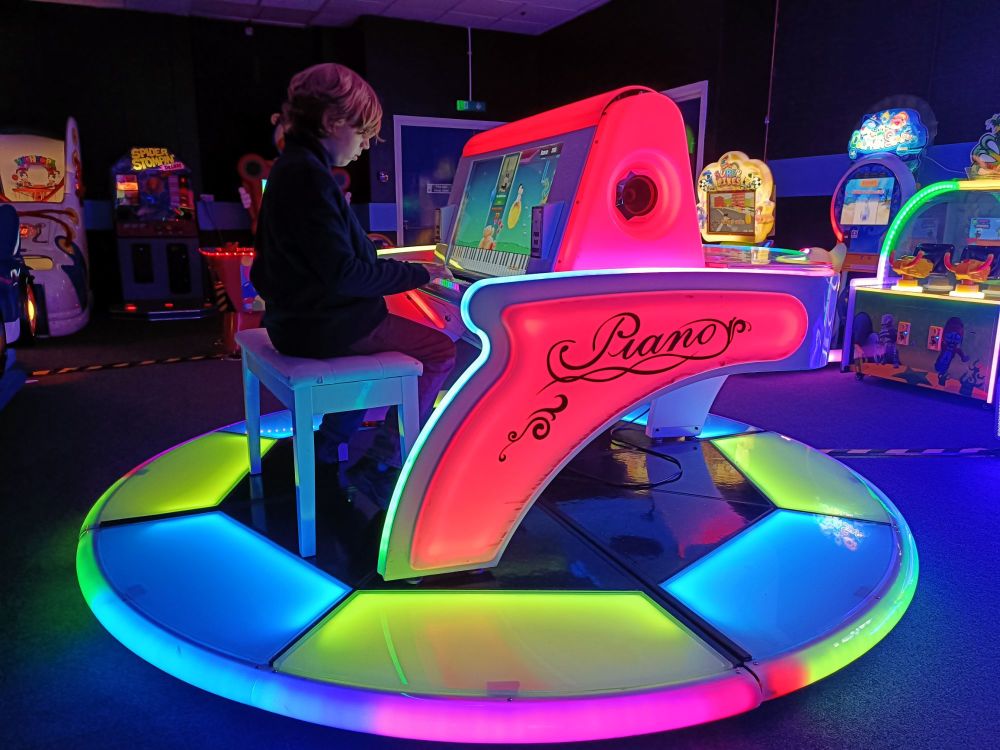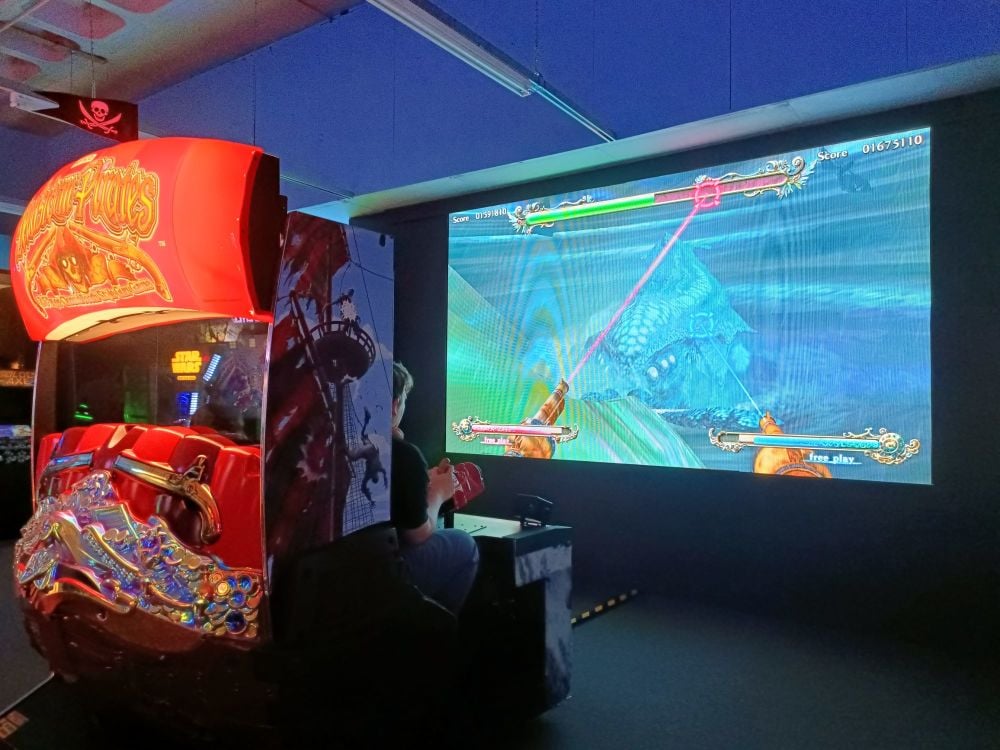 The staff are all really friendly, especially the manager who is very keen for the venue to be inclusive and told me that there is a monthly SEN session with reduced capacity, machine volumes turned down low and lights turned up. At present they are in the process of organising party packages however if you wish to bring a group for a special occasion they will do everything they can to ensure they have fun and will allocate a seating area for you.
Good to know:
Arrive 10 minutes before your time slot to check in at reception and receive your hand stamp. There are currently no toilets within the arcade so it's best to go beforehand so you don't lose any time. The nearest one is upstairs in the Dolphin Centre near Wilkos.
There is no food or drink sold in the arcade (this may change in the future) but you are welcome to bring anything you need and use one of the tables in the viewing area. Maybe not a roast dinner though haha.
For more information, session times, prices and SEN dates, please visit High Score Arcades.