Family fun at Smugglers Cove Adventure Golf in Bournemouth
Posted on
Smugglers Cove Adventure Golf is located on Bournemouth Seafront, close to The Pier and the Lower Gardens. The 18 hole themed course has plenty of fun and interesting challenges and our children didn't waste any time choosing their favourite coloured ball before heading off to the first hole. The holes are all located around a central water feature and as you go around you'll need to navigate past rocks, church ruins, pirate gravestones and even a waterfall!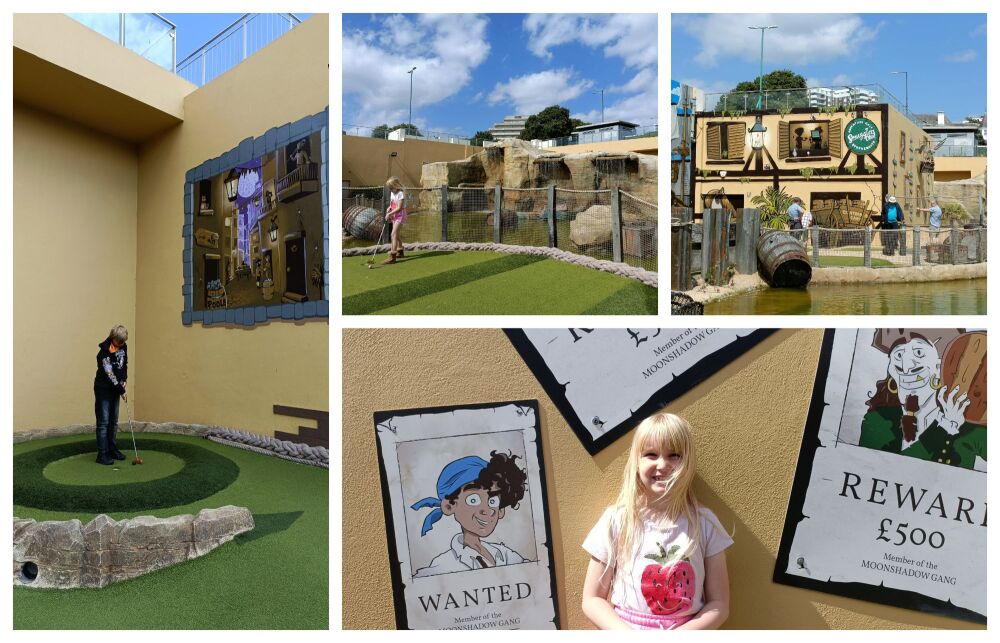 I've always loved crazy golf and I try my best to aim right but the children love it when I mess up and miss the hole. My kids however are blatant cheats and there's many times where I have to turn a blind eye at the ball being nudged with a little foot or when they deliberately miscount and think no-one has noticed haha. I figure I'll let them just have fun until they're teenagers and then the challenge will definitely be on and no cheating will be allowed!
The holes are both fun and unique as you have to get round obstacles and walls. There's lots of great photo opportunities around the course and there's always something interesting to see, including the views of Bournemouth seafront which is stunning.
We had a lovely hour or so here and it was definitely one of the most enjoyable courses I've played. Aside from the fun we had there, it's also very well maintained and the staff were welcoming and friendly. The children loved trying to read the gravestones and asked if the skeleton in the boat was real. (I said yes haha).
If you're lucky enough to visit on a hot summers day then I'd recommend packing the kids swimwear and towels to enjoy the water fountains outside or to splash in the sea.
For more information and admission prices, please visit Smugglers Cove Adventure Golf.