Plan, Tap, Explore with First Bus!
Posted on
One of the best and most memorable days we've had during the summer holidays was when we got the X50 open top bus from Wareham to Weymouth and because the single tickets are capped at £2 it meant our travel was cheaper than paying for fuel and parking in Weymouth. Even better was that I got to sit back and enjoy the incredible views whilst cuddling the kids.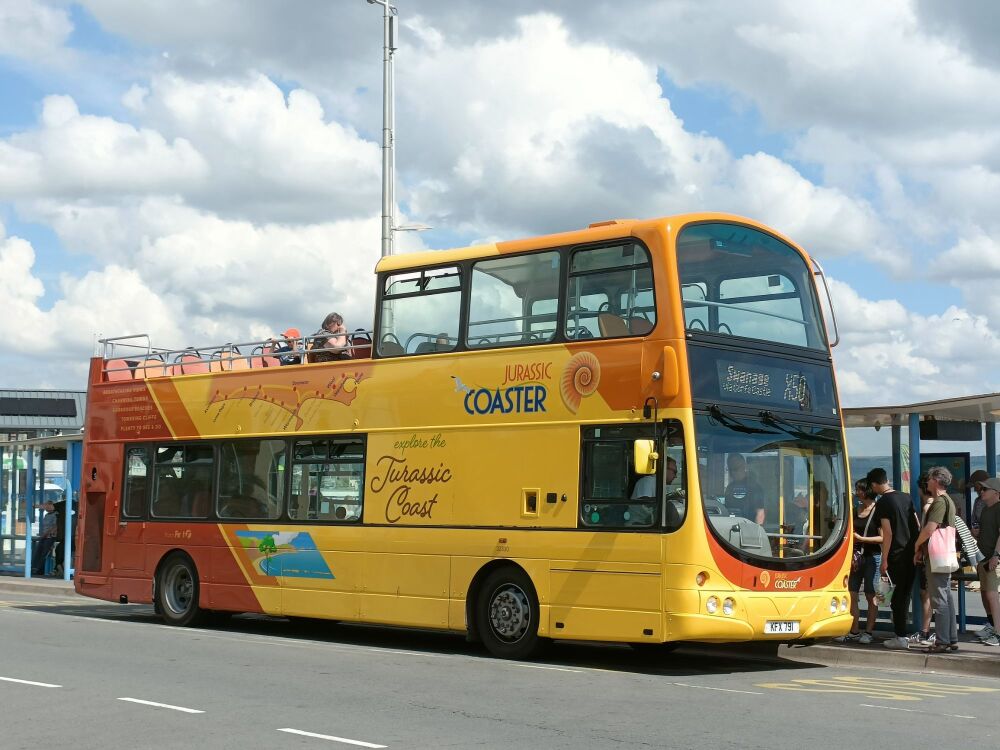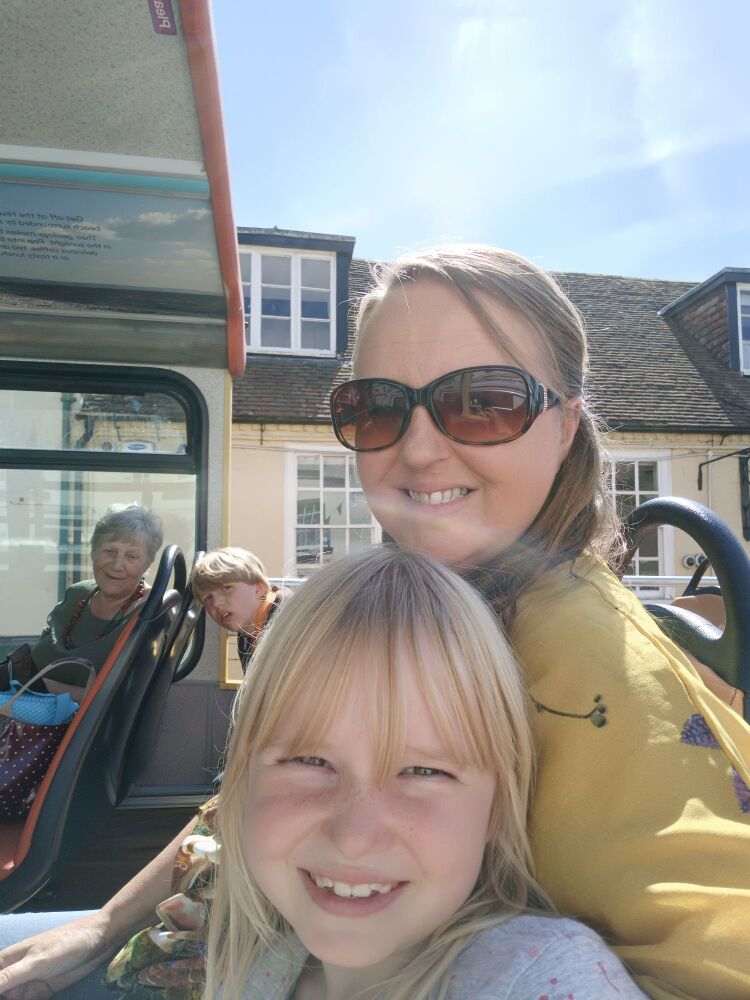 If you download the First Bus App you can plan your journey, purchase your tickets and even track the bus which is very handy. For a limited time during the summer our bus stops at Lulworth Cove and this is a wonderful place to spend a few hours. If you're feeling energetic you can even walk from here up and over the hill to Durdle Door which is one of Dorset's most iconic landmarks. We were looking forward to our day in Weymouth so we stayed on the bus and took a very scenic route through the countryside where we then came back out on the main road nearer our destination.
I haven't been on an open top bus for years so I was a bit of a child and we enjoyed looking for animals in the fields and of course shouting out when we could see the sea. Coming into Weymouth on a hot day made me realise how nice it was that I didn't have to be finding a car park and we got off right next to the beach where lots of local families and holiday makers were playing on the sand.
We've been to Weymouth before but this was the first time my daughter had seen the donkeys on the beach and she asked if she could ride on one which I was more than happy for her to do. The ride cost £5 and she went on a walk up and down a stretch of the beach before returning to their base. The Weymouth donkeys have been here for years and my mum was telling me that when her sister in Scotland used to holiday down here she would take her daughter for a ride which must have been quite a few years ago.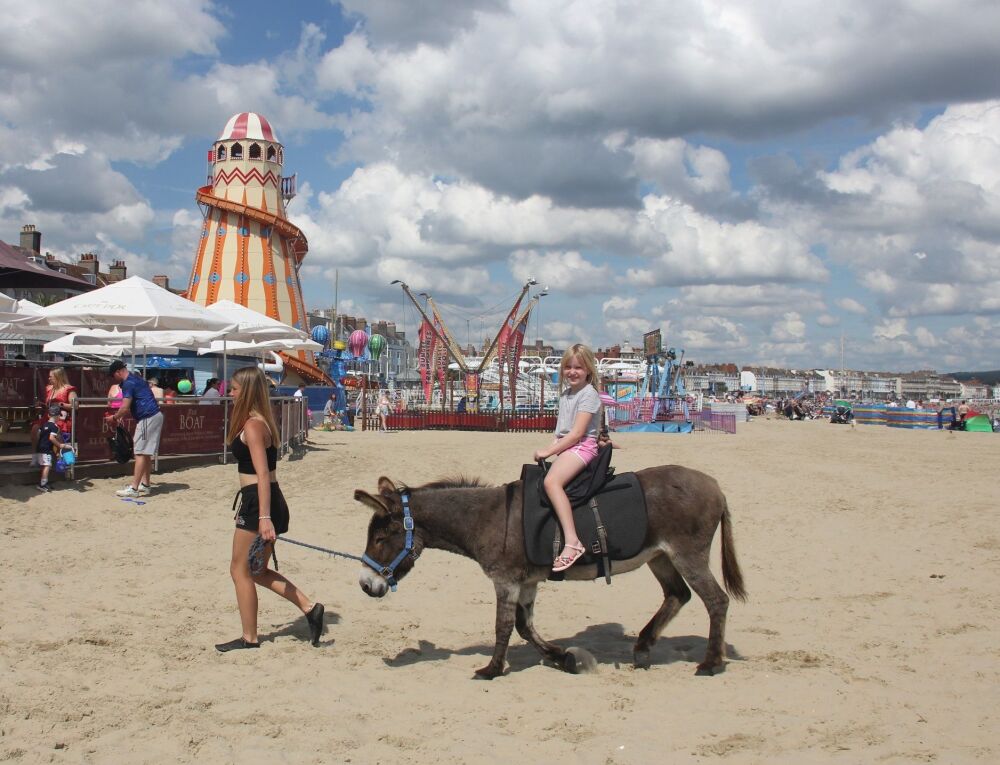 From here we went off into town for a wander around the shops and over to the harbour for some lunch. I was planning to get us fish and chips at Bennetts (they're the best) but it was very busy so we opted for some sandwiches and snacks from the little Londis nearby and sat in the sunshine watching the world go by.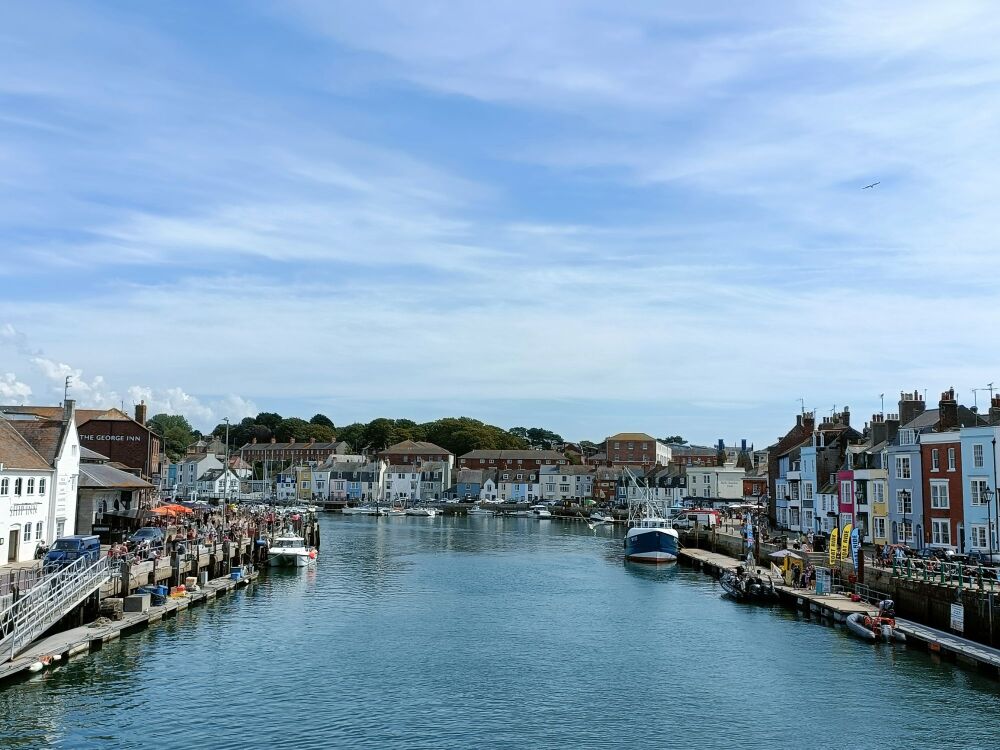 Back in the town we stopped at the Weymouth Information Shop because I like to pick up any attraction leaflets I've not read before and then we went back onto The Esplanade for a well deserved ice cream and play on the beach. It was quite a hot day so my mum took shelter to rest her feet while myself and the kids ran in and out of the sea. Luckily I'd packed some spare clothes for them and we had time for a quick change before heading back to the bus stop to wait for the last bus home.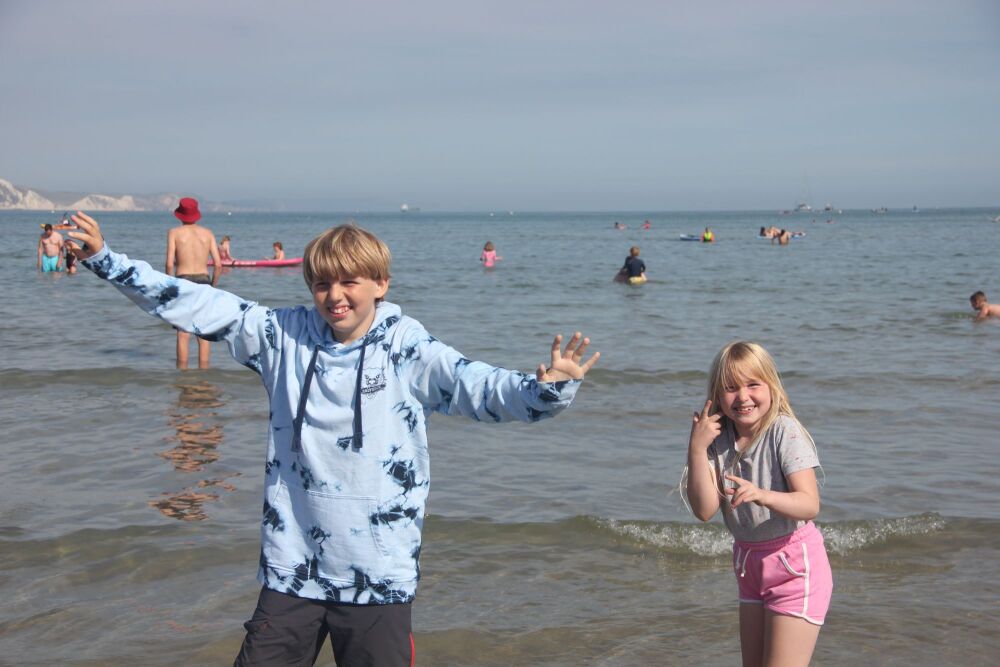 Good to know:
There are public toilets and baby change facilities on The Esplanade.
Near the bus stops there is a Bus Info Point with leaflets on routes and timetables. On our return to the bus stop there was a lovely member of staff there and I spoke to him to double check which stop we should go to.
The ice cream parlours on the seafront are understandably quite busy on a nice day but look at other shops and cafes as we found one which sold delicious Purbeck Ice Cream and there was no queue.
When wondering through the town, head down side streets too as there are some wonderful independent shops and eateries to be found.
There's so much to do in Weymouth and you could easily spend a few hours on the beach building sandcastles, going on rides, watching a Punch and Judy show or you could even hire a pedalo. Stepping off the beach you'll find arcades nearby and boat trips running from the harbour, or you could spend your time crabbing. The Land Train currently has 2 routes, one goes on a harbour tour and the other goes from The Esplanade to Lodmoor where you can go to Sandworld or SEALIFE.
There are lots of bus routes to explore in this part of Dorset and many different towns to visit including Swanage, Corfe Castle, Portland, Abbotsbury and Bridport.
The £2 capped single fare will be held until the end of October 2023.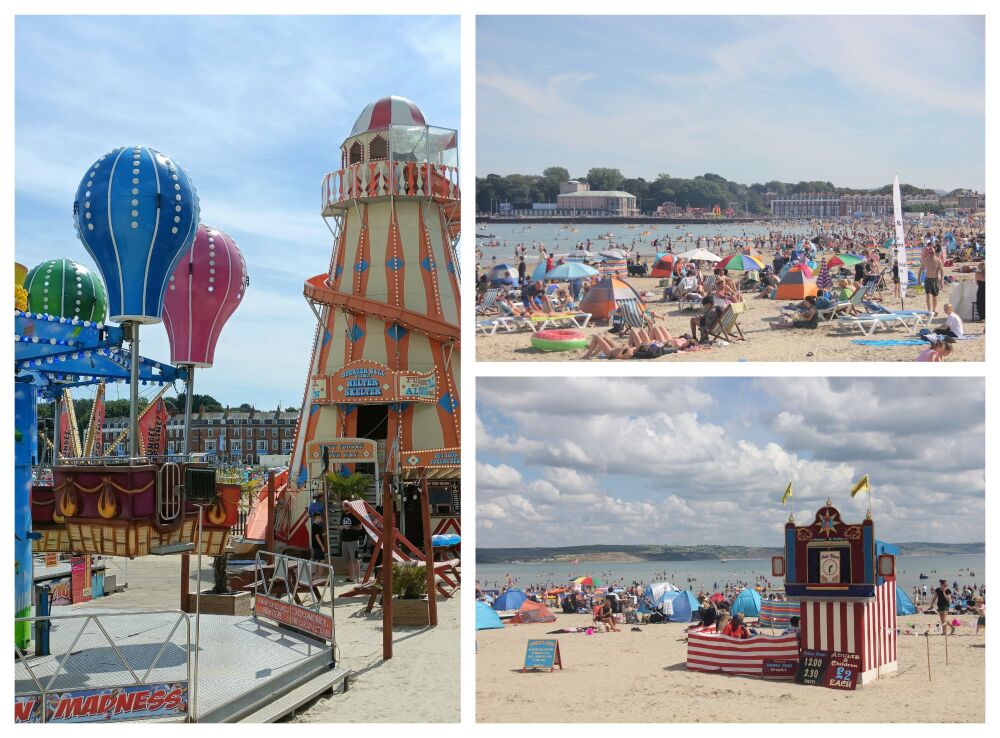 We had such a lovely stress free day and the children really enjoyed it too. On the way home we were talking about how much fun we'd had and if the day was longer we would have certainly taken the bus over to Portland for a tour of the island. Time flies when you're having fun though so we'll have to do that route next time.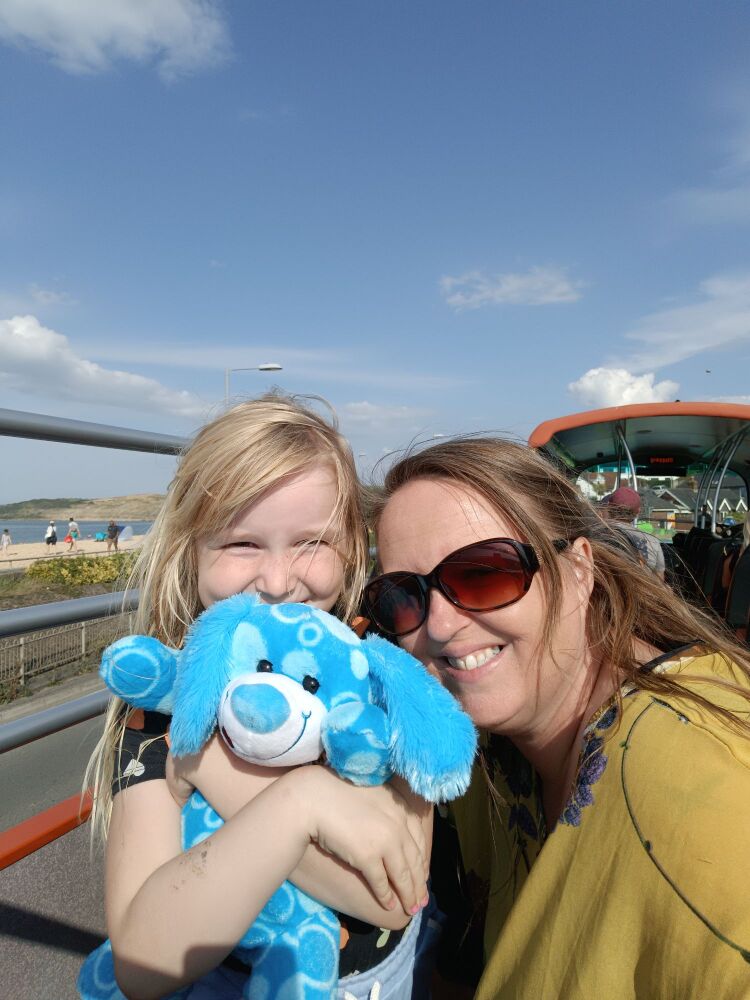 For more information on routes and bus guides, please visit First Bus.
Would you like the chance to WIN a local day out for you and the family? Head to First Bus for the chance to win a £50 Love2Shop voucher, a family ticket to Portland Bill and Sandworld plus a family passport giving you access to Abbotsbury Swannery and Subtropical Gardens. You'll also receive a Weekly Group Ticket for the entire Dorset Network (including the Jurassic Coaster)!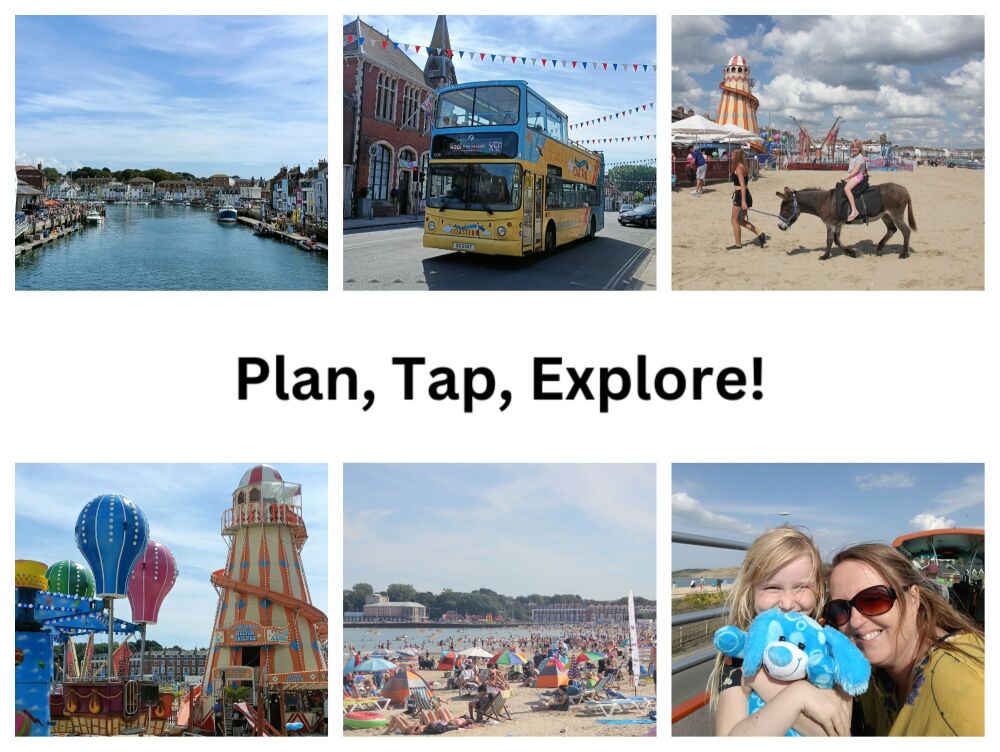 AD #CatchTheSummer #FirstBus