Adventure Wonderland reopens and welcomes families back
Posted on
It's so wonderful that some of our attractions are finally able to open their doors again and Adventure Wonderland certainly have measures in place to safely welcome back customers big and small. You will need to book in advance and choose a morning or afternoon slot which ensures a smaller number of visitors on each session.
Although the soft play, bouncy castle, trampolines and Happydrome theatre are closed for the time being there is still plenty to do and the children wasted no time arguing which rides they were going to do first. Their favourites always include the ghostly galleon, battle boats, log flume, caterpillar ride, flying elephants, runaway train, teacups and the safari jeeps and we managed to do all of these in no time with a good run around in the outdoor play area too.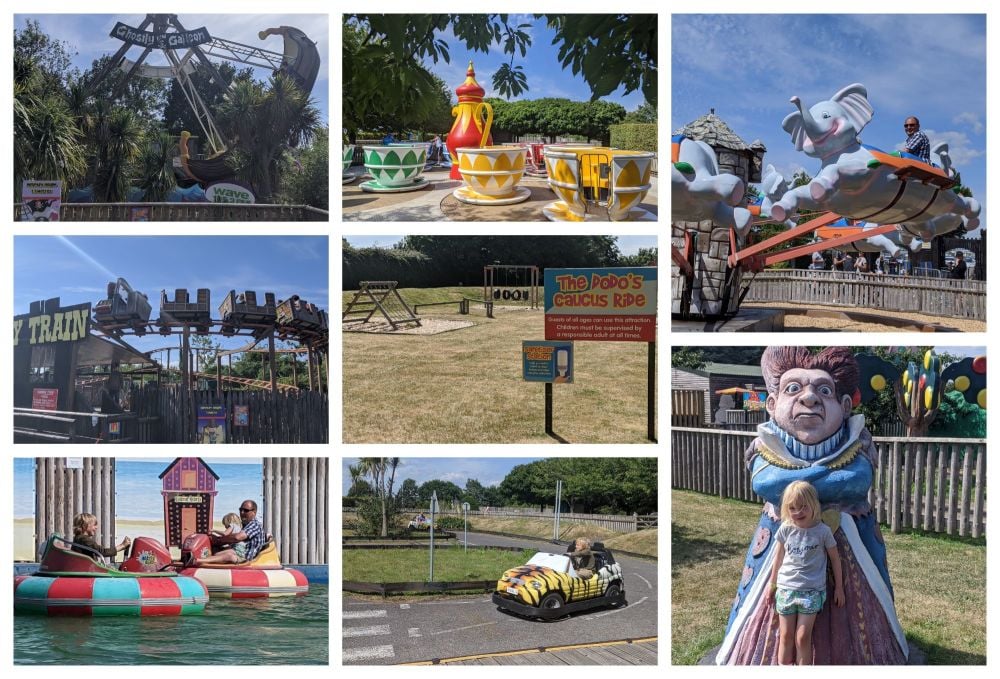 Our daughter adores ponies and I was thrilled to see that Shetland World was open. The staff were very welcoming and friendly and after a little pony grooming we paid for one lap of the field. We never get her to smile on the ponies because holding on is taken very seriously but we all know it's one of the highlights of her day.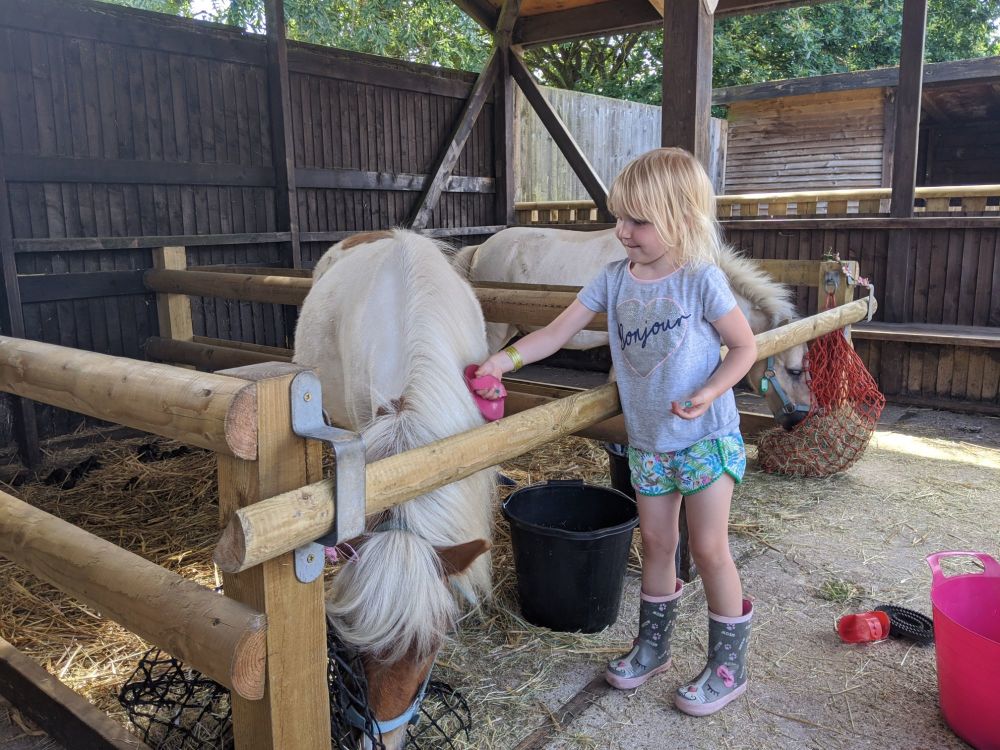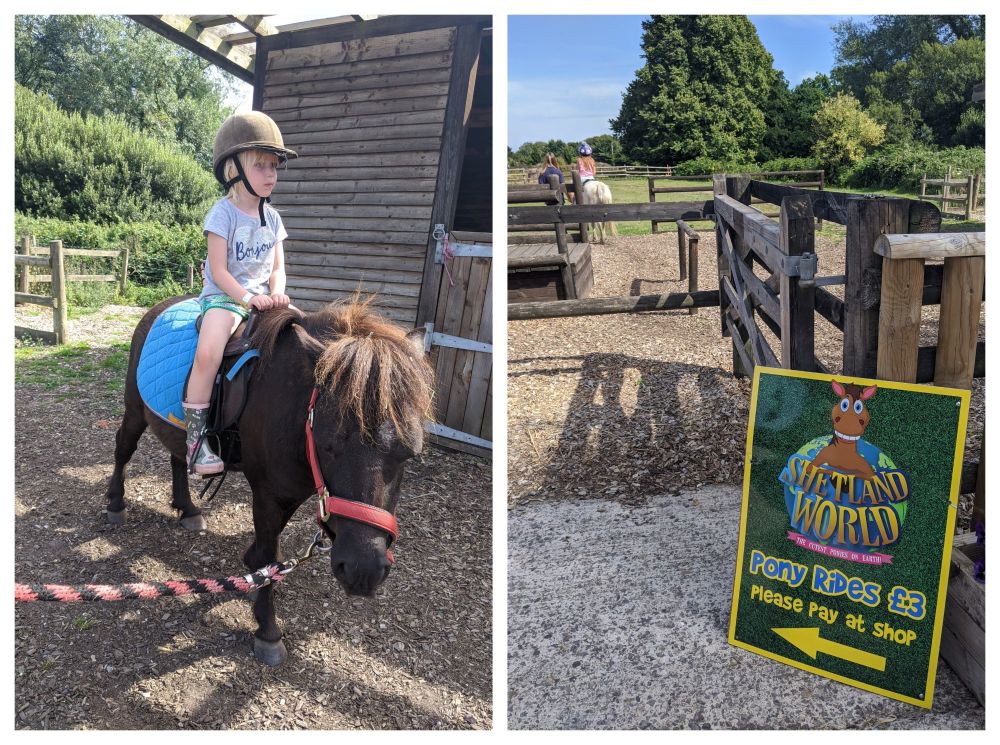 I was quite pleased that everyone seemed to be taking social distancing seriously and there are markers on the floor of the ride queues to help and plenty of signage around the park aswell. I noticed quite a few times that a member of staff would sanitise the areas we would naturally touch on a ride and there was sanitising stations around the park for us to use regularly too. When the park closes for an hour between the 2 sessions the staff will undertake an intensive cleaning regime ready for the next arrivals.
If you are planning to eat while you are there then the café is offering 'grab and go' food options and there's plenty of spaced out tables around the park to enjoy your food. You are of course welcome to bring a picnic too if you wish.
For a full list of open rides, admission prices and more information on the safety measures which have been put in place please visit Adventure Wonderland.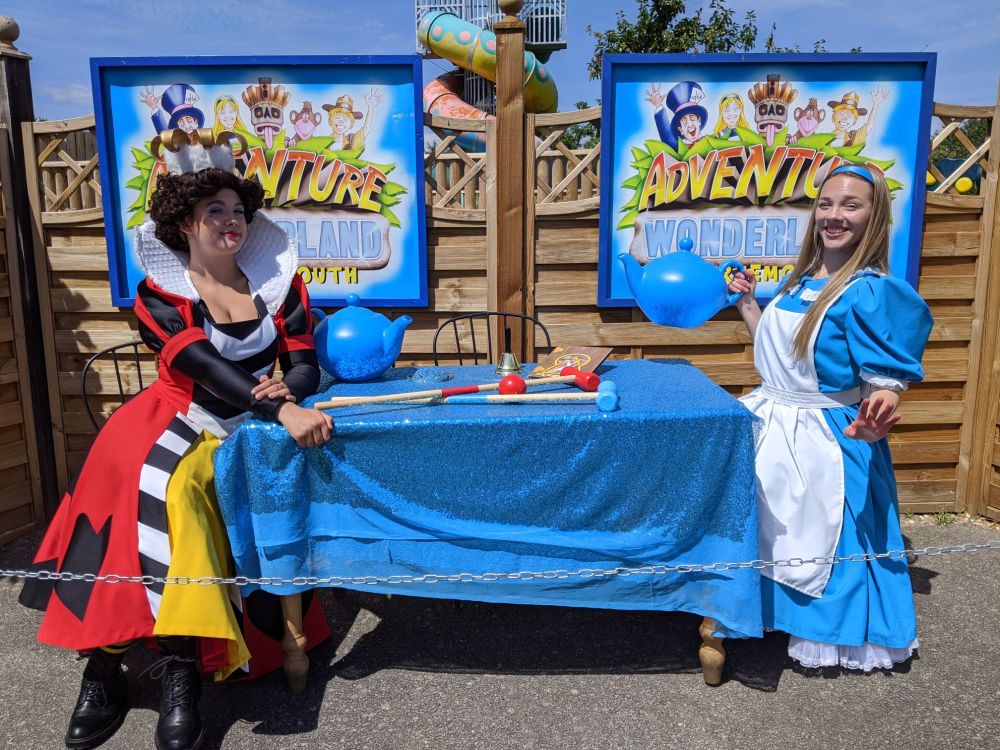 Any details mentioned re safety measures were correct at the time of writing and could change at any time with regards to government rules.