The Connaught Hotel and Spa Review
Posted on
There's nothing better than a relaxing few hours in a spa followed by a scrummy afternoon tea and a visit to The Connaught Hotel and Spa was just what we needed.
My mum and I visited recently and were met with friendly staff who greeted us and provided us with a towel, robe and slippers before showing us where the facilities and changing rooms were.
Both of us couldn't wait to get in the huge jacuzzi and that's where we sat chatting for a good hour. Mum tried out the sauna and steam room while I got in the swimming pool and swam several lengths before experiencing the nice steam room and then back in the hot jacuzzi for the remainder of our time.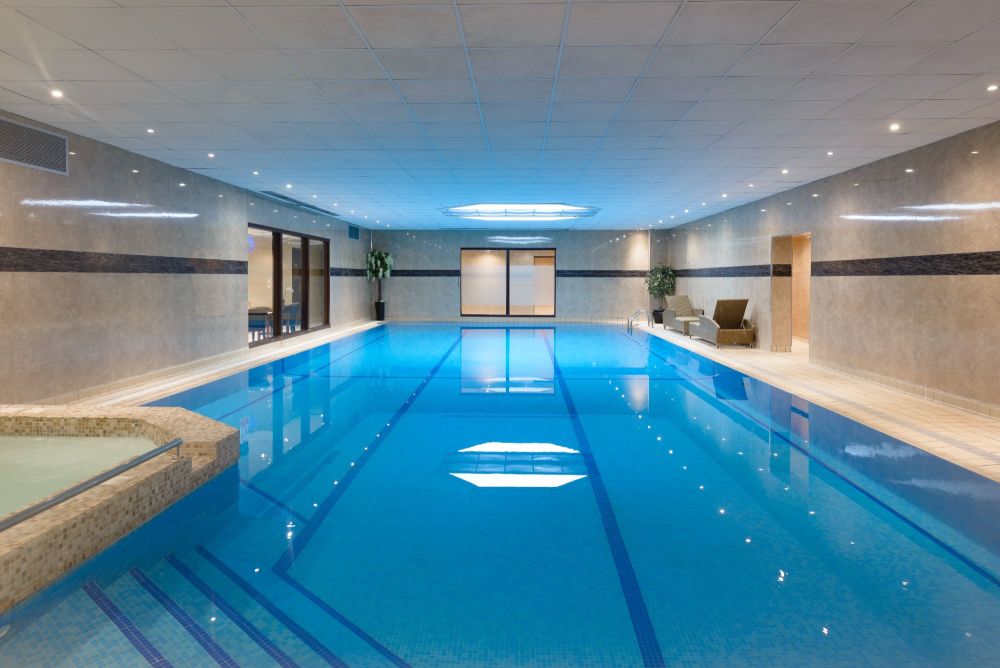 Our afternoon tea was to be served in the elegant Connaught Brasserie and our lovely server informed us we could sit wherever we liked so we chose a table near the window which looked out onto the terrace. We were asked if we had any allergies and if we would prefer coffee or a choice of teas. Within minutes our pot of tea arrived with our crockery and then our pretty tea stand was presented and I couldn't wait to tuck in.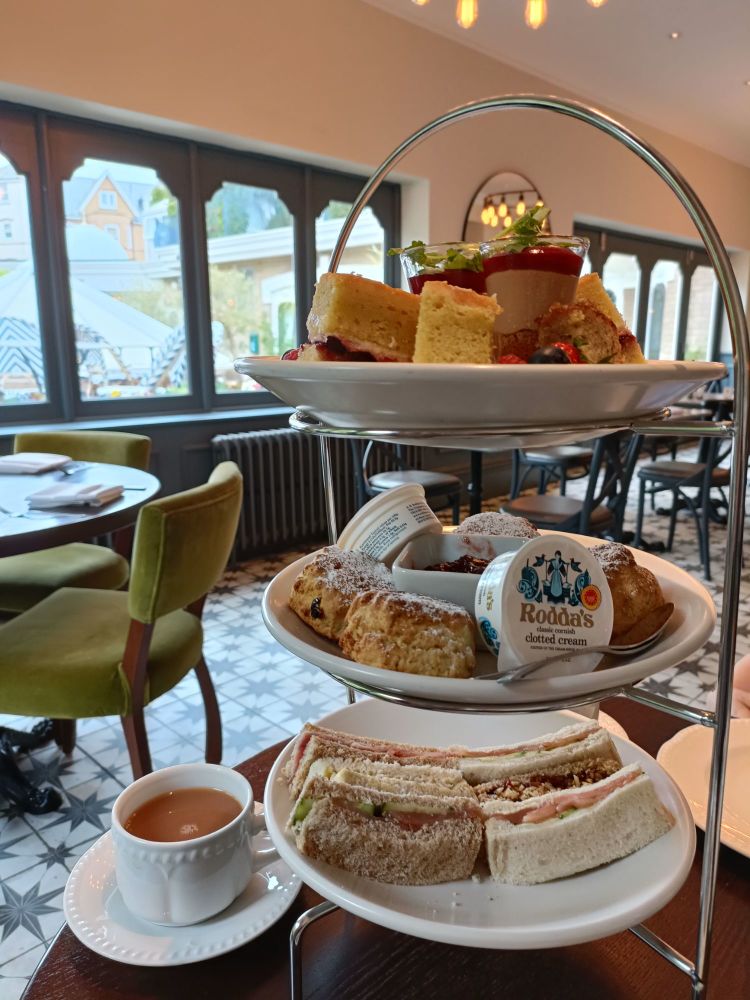 For finger sandwiches we had a selection of smoked salmon and cucumber, egg mayonnaise, ham and tomato plus mature cheddar and chutney and then we both delved into the scones which were not long fresh out of the oven and perfectly made. We had one plain and one fruit scone each and because they were small (just the way I like them) we managed to eat both with lashings of strawberry jam and Roddas clotted cream. For cakes we had lemon drizzle cake, banana bread and a Victoria sponge with fresh cream and blackcurrant jam and lastly a little pot of joy which had a brownie crumb base, chocolate mousse, raspberry gel and lemon balm garnished on top. It's actually the first time I've managed to eat all of an afternoon tea which was mostly down to the cakes being a perfect small size, the way afternoon tea should be.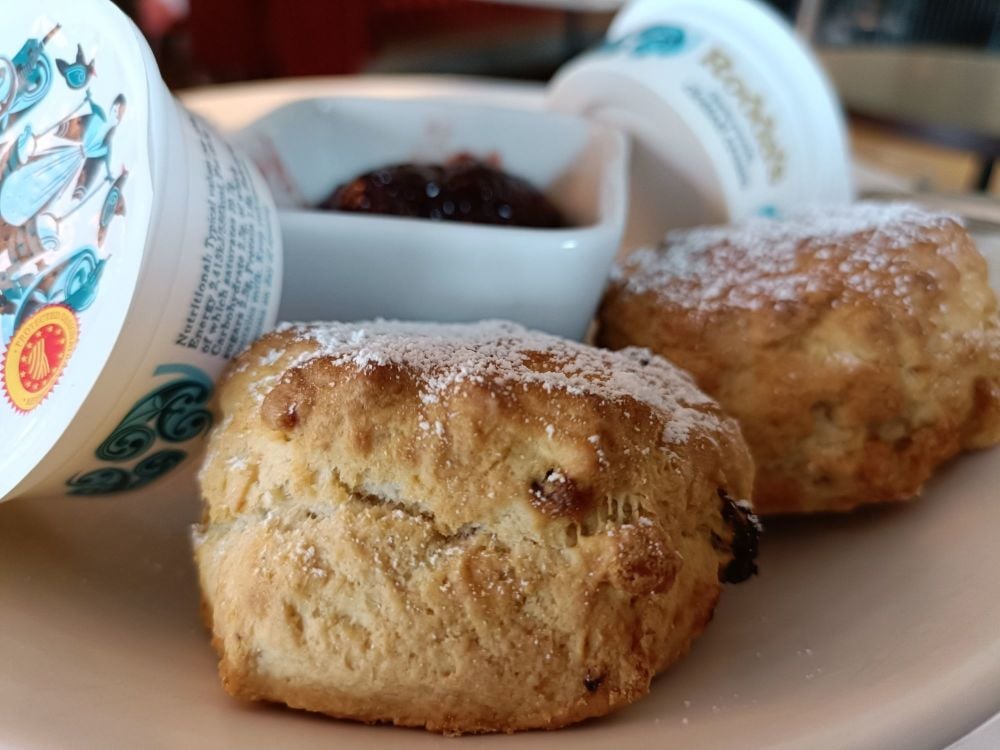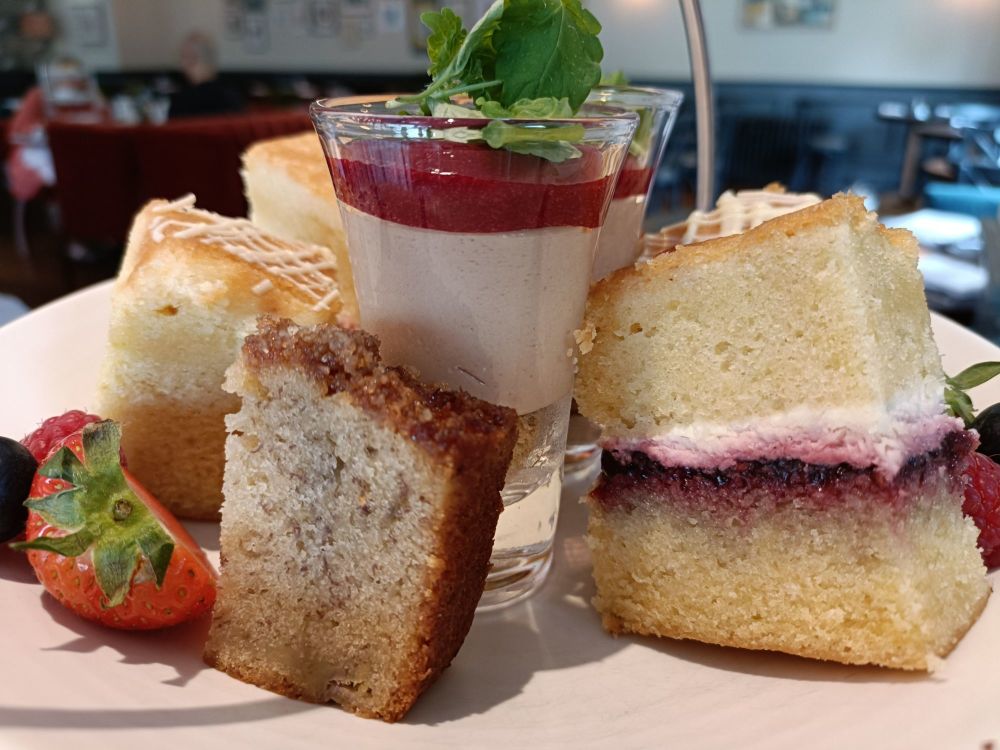 I'd definitely recommend a visit to The Connaught Hotel and Spa, the afternoon tea was delicious and because the chef likes to source the freshest ingredients, the cakes are likely to change regularly.
For those who require vegan, vegetarian or gluten free afternoon tea, this can be catered for if given 48 hours notice. If you would like to book then please visit The Connaught Hotel and Spa for further information.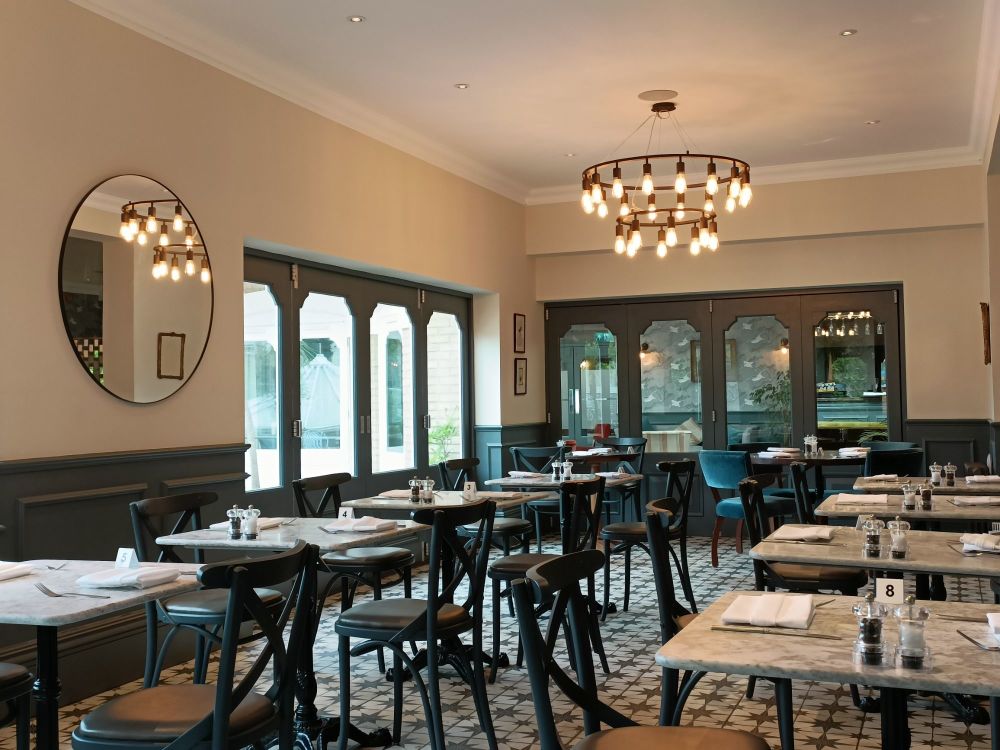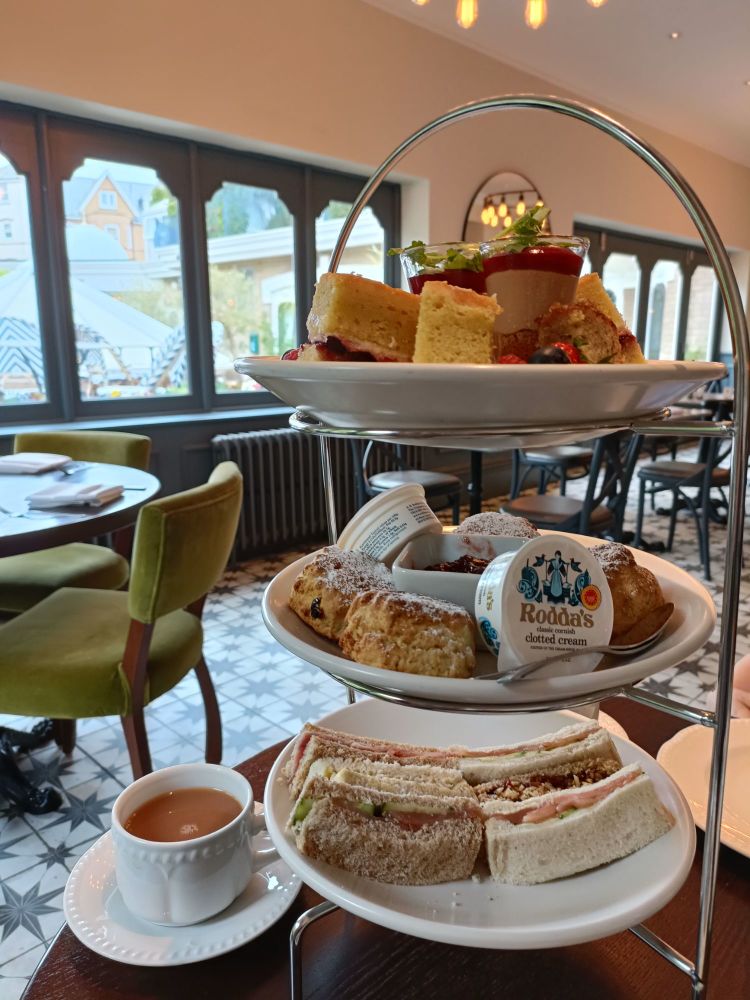 Dorsetmums was invited to The Connaught Hotel and Spa for the purpose of a review however all words and opinions are my own.