Family fun at Slades Park in Bournemouth
Posted on
Slades Park (or Slades Farm which it's also known as) in Bournemouth is a great place to take energetic children as there's tons of open space to explore plus a lovely enclosed play area, café and skatepark. The location is also home to the Bournemouth Velodrome, a 3G Football Pitch and dog agility area.
We met friends there recently and although there is a car park we found a space on a road nearby. The kids quickly spotted the play area so they were off and myself and my friend made ourselves comfy at a table ready to have a picnic. There isn't a huge amount of play equipment within the enclosed playground but what is there is enough in my opinion and the children spent ages playing on the small wooden play frame and climbing obstacles, swings, slide and zip wire.
Slades Park Pavilion seems to be open daily but times/days may differ out of season. They have a good lunch menu with sandwiches, cakes, treats and drinks on offer, and all at very reasonable prices.
After lunch and a play I was determined to try and find some blackberries so we went off into the woods for an explore first and then on the far side of the field (over near the allotments) we found a huge long row of blackberry bushes. Most had been picked already but luckily we found just enough to make a batch of blackberry brownies.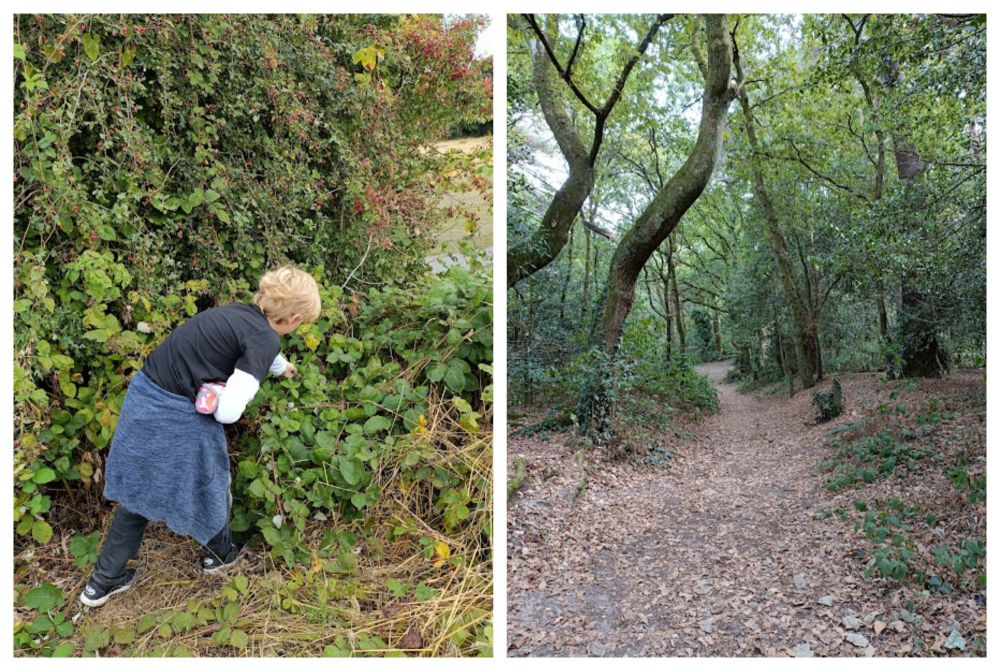 Walking back we had a look at the skate ramp which has some good slopes for all ages and I've promised the kids we'll go back with their scooters again soon.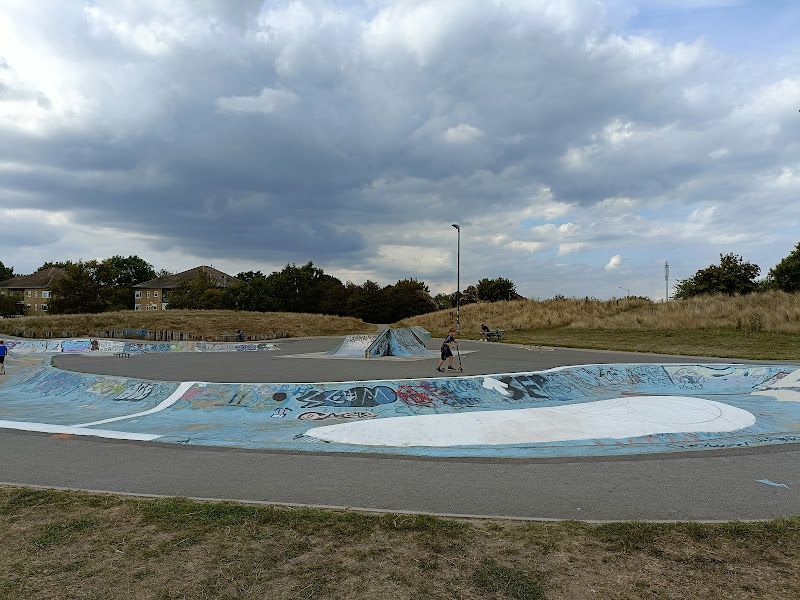 The Parks Foundation run lots of free activities for children and upcoming events include Amphibian Construction, Go Nuts – Foraging, Nocturnal Nature Walk and Making Meadows. To book on these events, please visit The Parks Foundation.
For up to date news and events, please see the Slades Park Facebook page.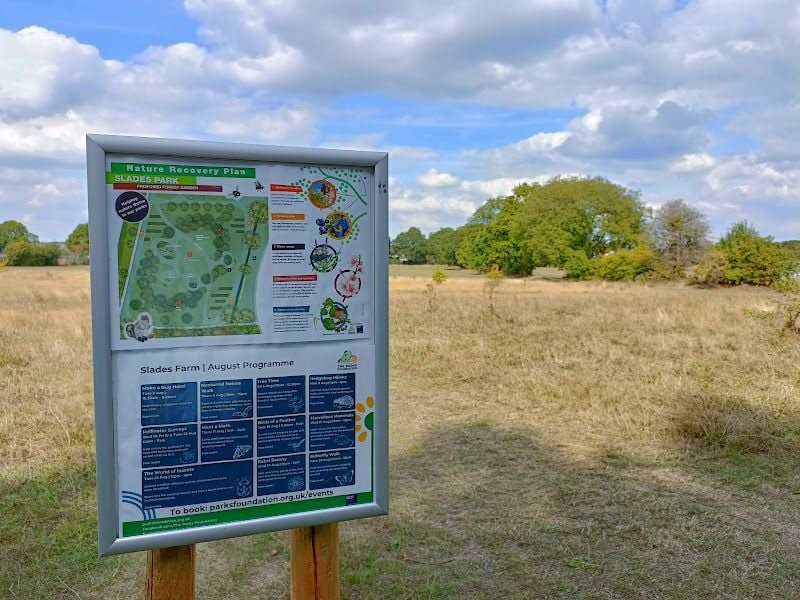 Location:
Ensbury Avenue, Bournemouth, Dorset, BH10 4HG
Good to know:
The car park is free for up to 3 hours however please check this is still accurate when you arrive.
Toilets are located within the cafe and there are a few toys inside for young children to play with.
At the time of writing, the café doesn't accept cash so please make sure you have another means to pay if you would like food or drink.
If you need more ideas on places to visit in Dorset then please take a look at some of our other blog posts below.
Where to see Planes, Trains and Automobiles
40 free or low cost things to do in Dorset
By The Way Park in Bournemouth
Abbotsbury Subtropical Gardens
Tout Quarry Sculpture Park in Portland
Carey's Secret Garden in Wareham
Mighty Adventures Adventure Golf in Bournemouth
Walking the Lawrence of Arabia Trail