Dorsetmums visit to Abbotsbury Swannery
Posted on
Did you know that Abbotsbury Swannery is the only place in the world where you can walk through a colony of approx 600 nesting Mute Swans? If you love wildlife then it really is wonderful place to visit and our trip was made even more memorable as the sun was shining and there were plenty of new cygnets to be found.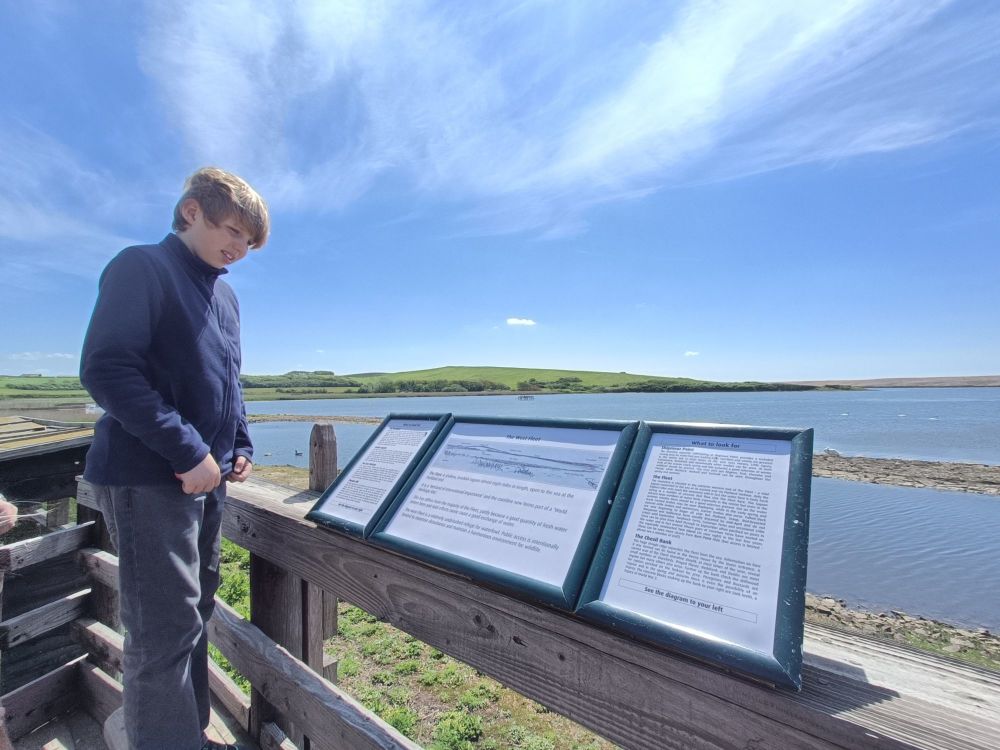 Feeding times at the Swannery are at Noon and 4pm* so we had plenty of time to read about the history of the area on the information boards and for the kids to have a ride on the go karts.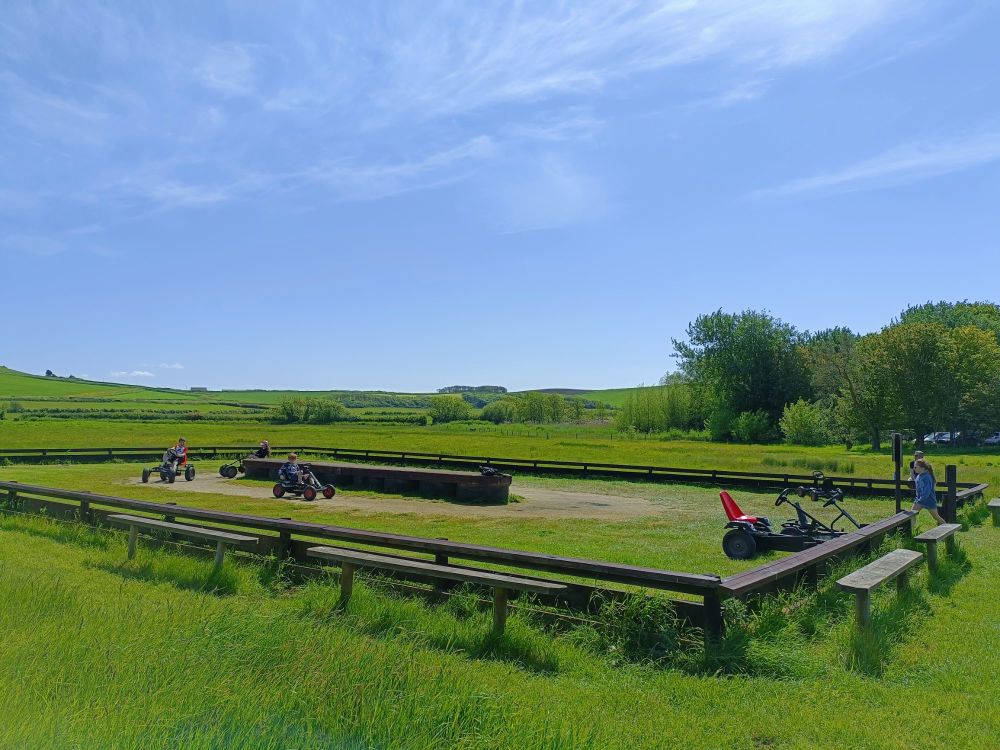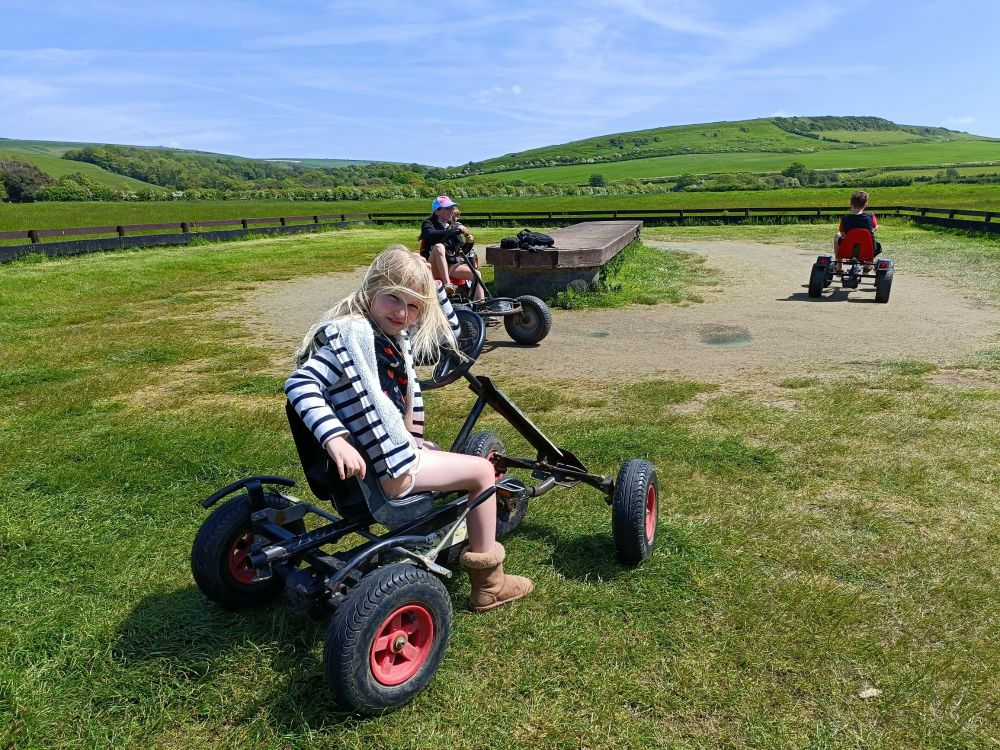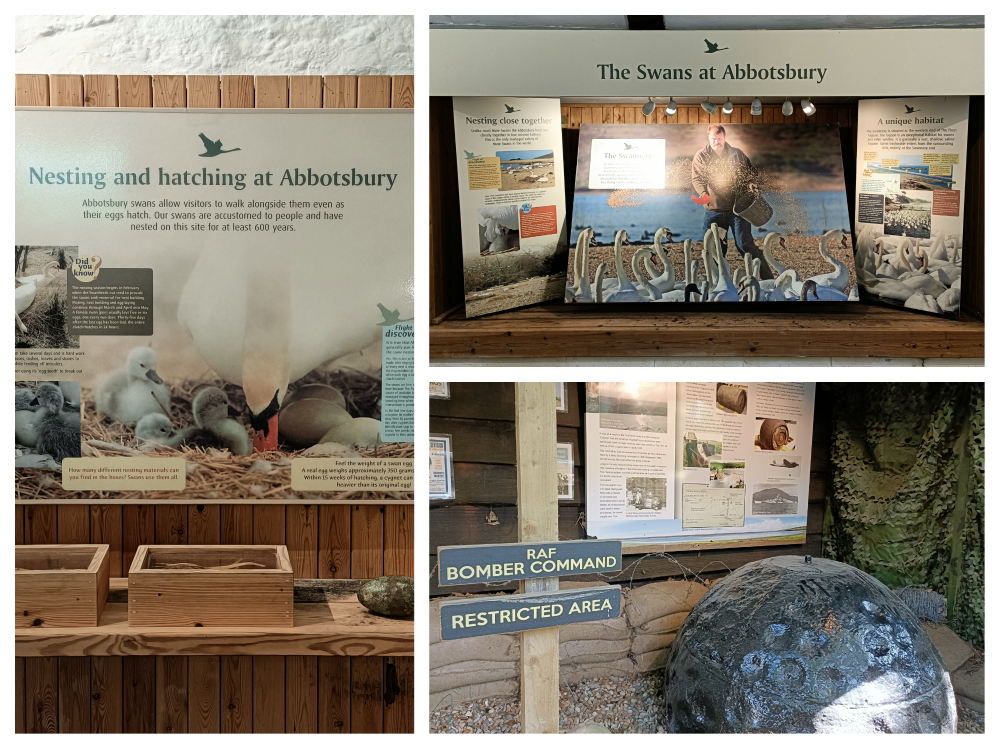 The walk through the Swannery is so pretty and even before you see a swan there's lots of other wildlife to spot including pheasants, birds, ducks and dragonflies.
We reached the feeding area just before noon and had a lovely spot near the gate which meant when the keepers came in with their wheelbarrow of food we had a good view of the cheeky swans helping themselves while the guys got prepared.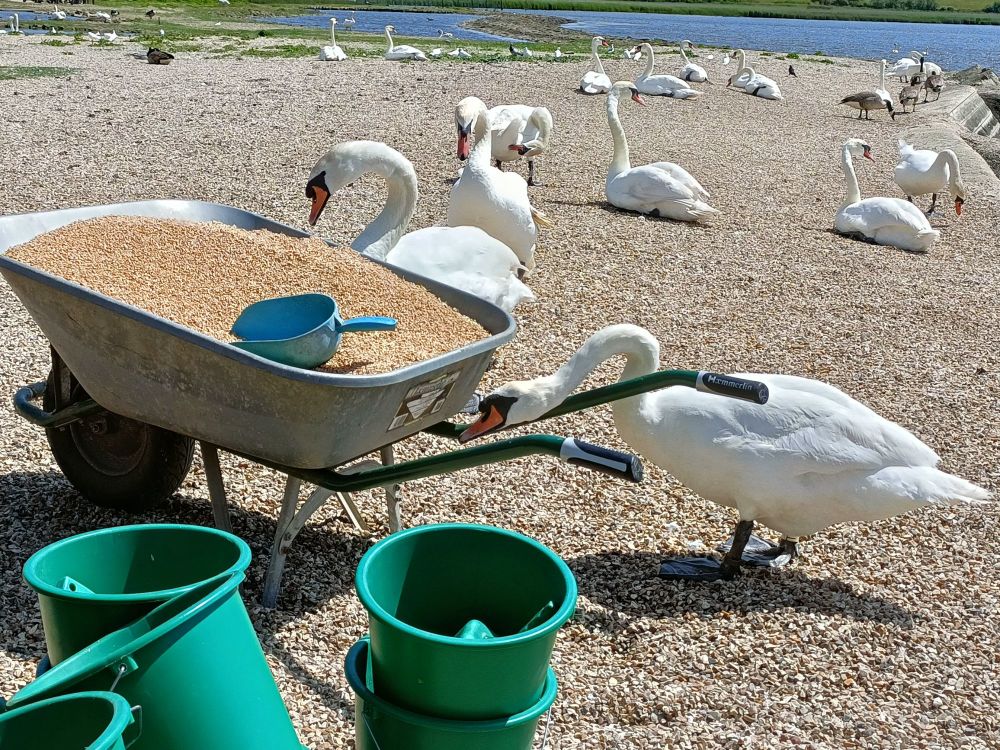 There were quite a few visitors and it was explained that every child would have a go at feeding the swans in groups and as we were near the front I thought my daughter at my side would be one of the first to go in but to my surprise she was a little scared and refused so we watched the other children throwing food out to the hungry swans instead whilst listening to the commentary.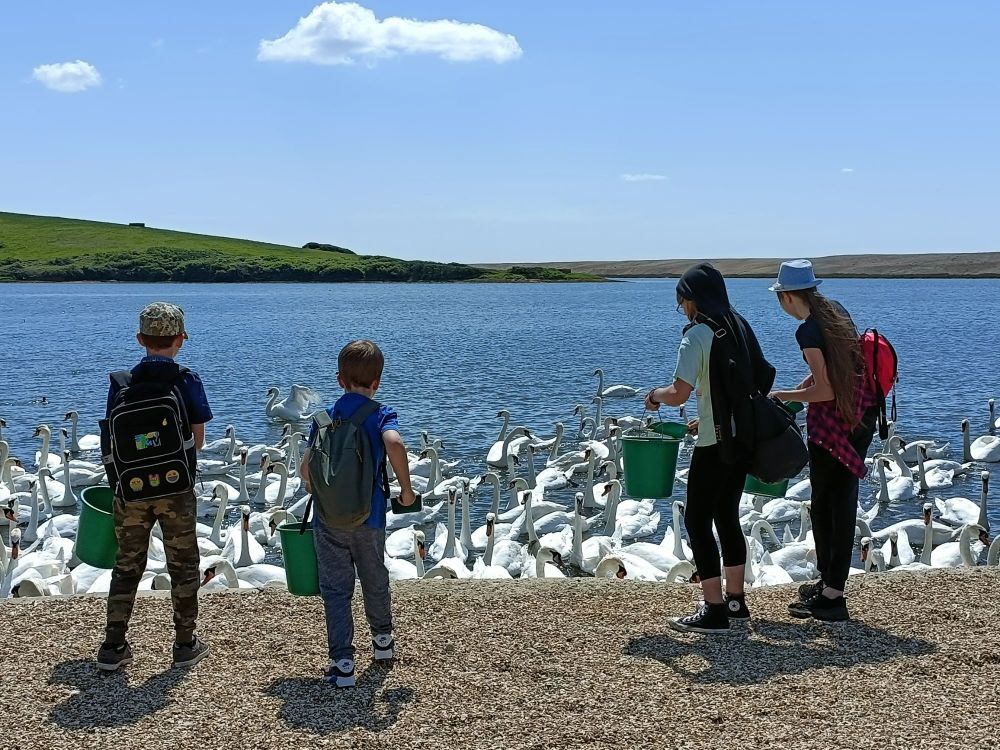 From here we meandered around the rest of the reserve going across boardwalks and spotting nests with eggs, swans and lots of cygnets who were recently born.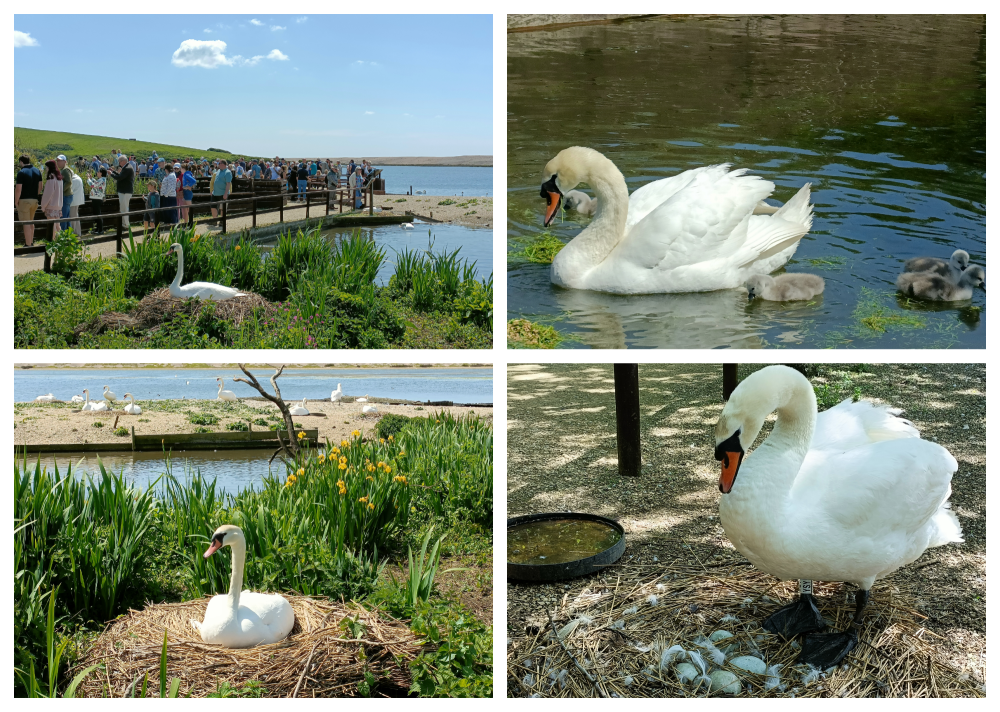 As you explore, keep an eye out for information boards like the one that explains the history of the Russian Prime Ballerina Anna Pavlova. Anna was fascinated by swans while growing up and moved to England in 1912 where she kept swans on an ornamental lake at her home in Hampstead. Whilst preparing for the production of Tchaikovsky's Swan Lake, Anna and her ballerinas travelled to Abbotsbury to visit the Swannery.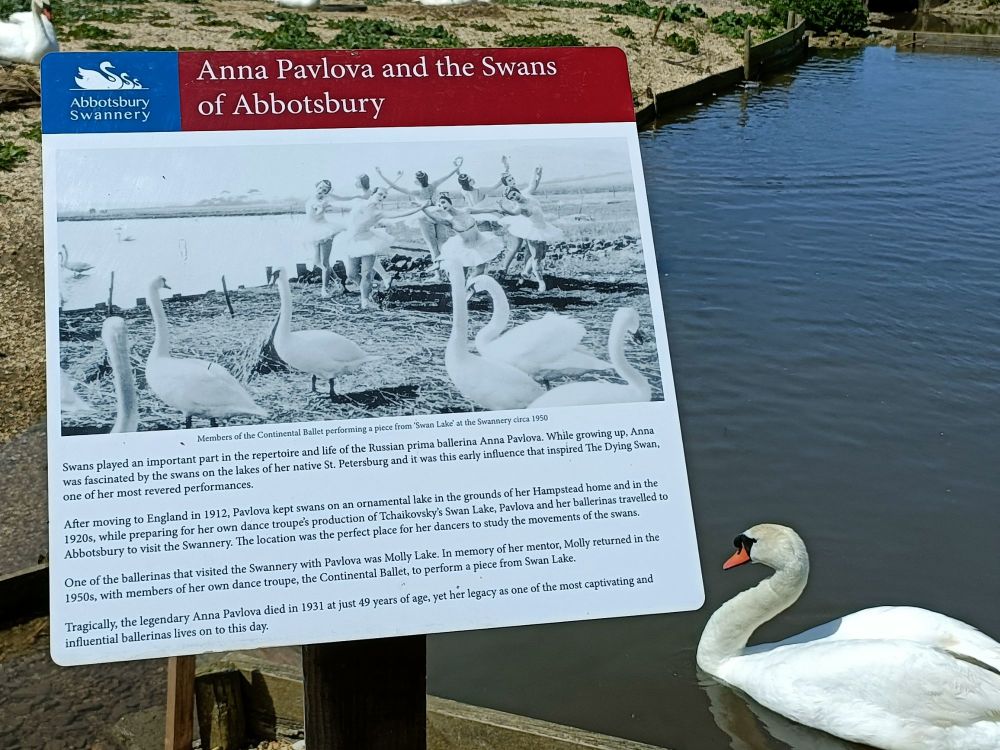 As we came back out of the reserve we came across the huge swan maze and after remembering a few years ago when myself and the kids got lost in there with my mum I decided it was best we all stick together. Before you start the maze there's a wonderful area for a picnic with some games for the children to play with and as you journey through the maze you'll find a funny distorting mirror, bells, steel drum, piano rain machine and xylophone.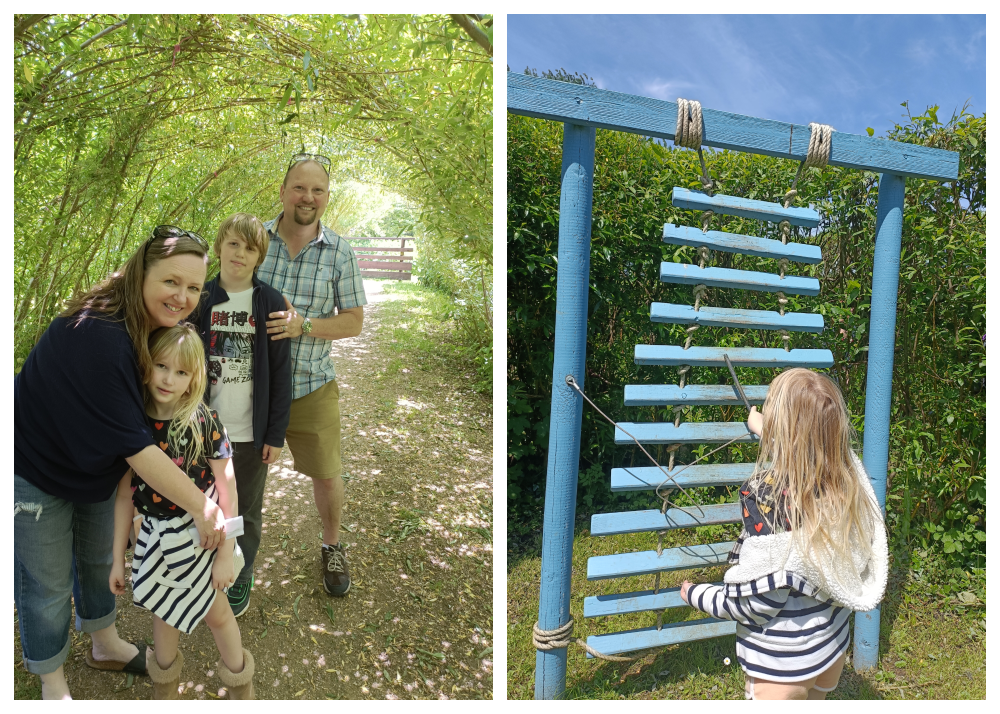 Our daughter was in charge in the maze so we followed her around and around trying to find the Willow Egg at the centre and on the 4th time of coming back to the same place we all decided it was too hot and left to go to the play park instead. One day I'll make it to the centre or maybe we could even refer to the map we were given haha. If you're not so hot and tired then I'd recommend doing the maze quiz which you can pick up at the reception and children will enjoy finding the clue posts to discover a secret word. Hand your sheet to the shop as you leave and if your word is correct then you'll be entered into a monthly draw for the chance to win a Family Super Saver Season Ticket.*
When we got to the café and play area the kids ran off to play while I grabbed us some drinks and a cream tea for me. I'd already packed a picnic and had treats for the kids but the scone was freshly made and very scrummy so I couldn't resist. Sadly the kids spotted me trying to hide it and I was reluctantly forced to share which I suppose is better for my waistline haha.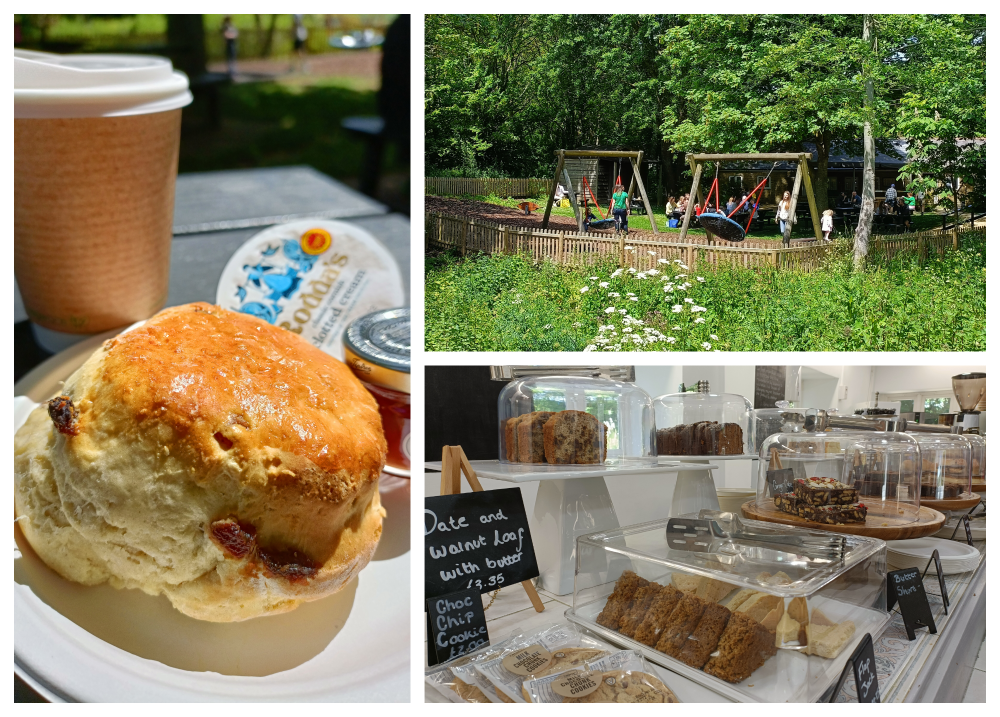 Since we were planning to also visit Abbotsbury Subtropical Gardens we decided it was time to go and jumped back in the car. If you would like to read about the Subtropical Gardens too then please see our Blog post.
If you live in the area then I would recommend visiting each attraction on separate days as there's plenty to see and do. We could have happily spent much longer at the Swannery and would have made another attempt at the maze at least.
For more information including admission prices and special events, please visit Abbotsbury Swannery.
Good to know:
Abbotsbury Swannery and Abbotsbury Subtropical Gardens are currently running a special offer and children are only £1 during May and June 2023.
Should you wish to visit both the Swannery and Gardens then you can buy a discounted ticket which allows access to both on either the same day or within a certain time period.
The café has appealing homemade cakes, pastries, light lunches and drinks with prices being reasonable.
The Swannery is very child friendly and they have high chairs in the café and baby change facilities.
There is a disabled toilet near the information area however all other toilets are at the entrance so you'll need to make sure everyone has a toilet stop before going in.
*Any times and specific details are correct at the time of writing in May 2023.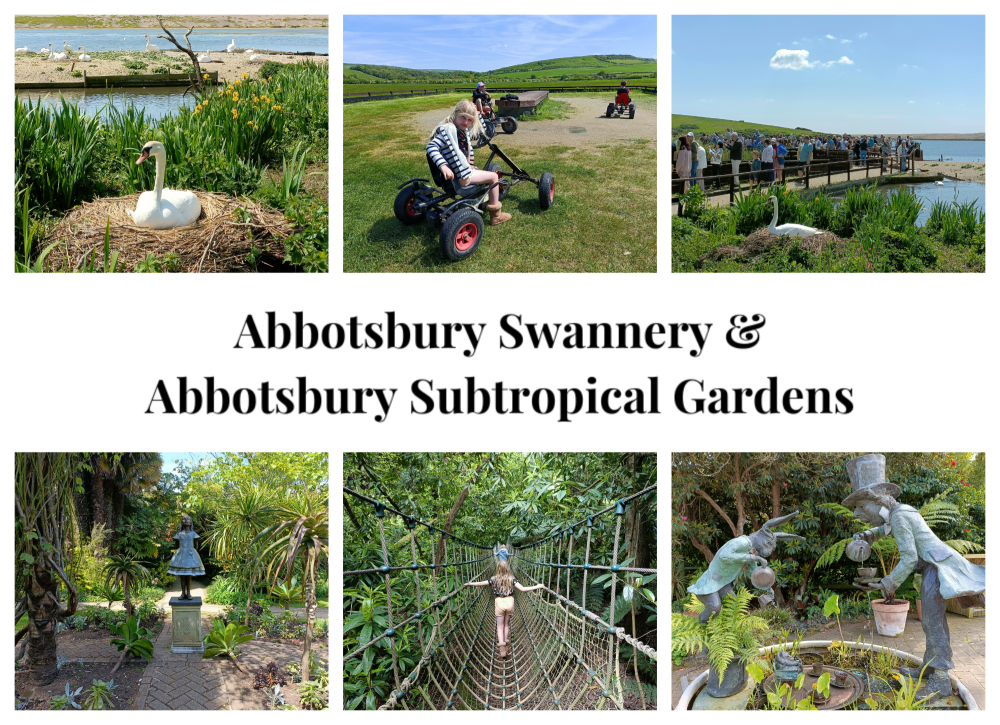 Dorsetmums was invited to Abbotsbury Swannery for the purpose of a review however all words are my own.