Dorsetmums visit to Abbotsbury Subtropical Gardens
Posted on
Abbotsbury Subtropical Gardens covers a huge 20 acres and within this are many different gardens to explore and wonderful native, exotic and rare plants to discover.
Shortly after you go through the entrance you'll see the West Lawn which is perfect for picnics and from here there's a couple of paths to take including a wheelchair accessible route. We weren't too worried about sticking to the map we were given so we just walked and walked until we couldn't walk any more haha.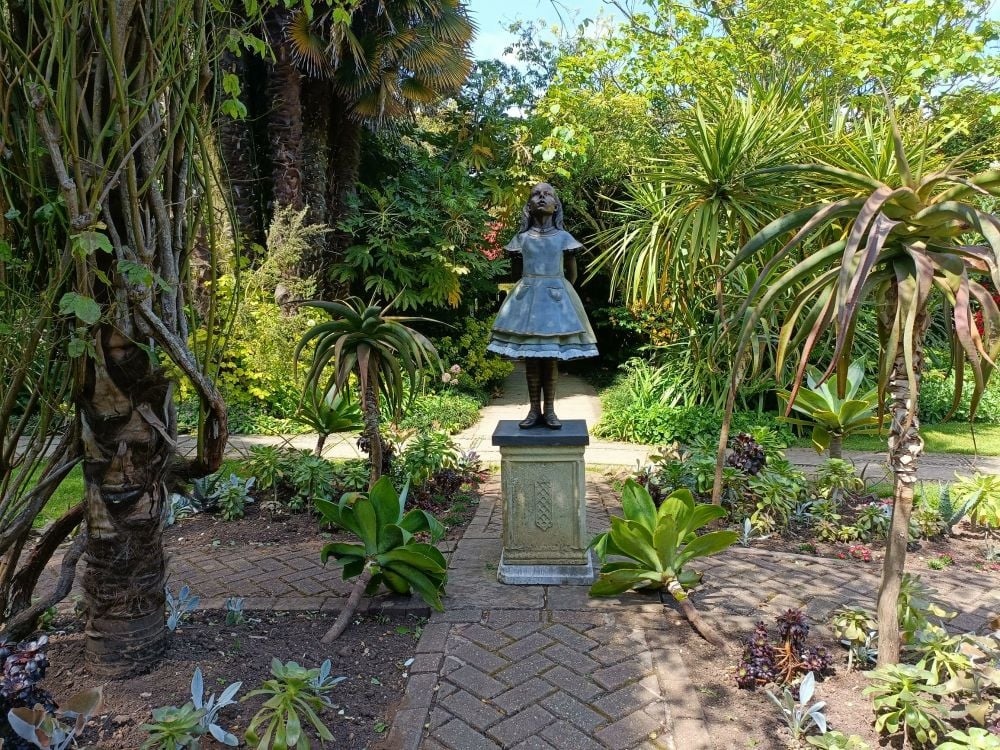 We came across so many plants and trees in bloom including rhododendrons, hydrangeas, magnolias, azaleas and camellia groves. The kids had a great time helping me to Google Lens certain species of plants and bugs when we came across them (thanks to modern technology). I'm one of those people that admire all flowers but half the time I'm not entirely sure what it is exactly so it's good for me to learn.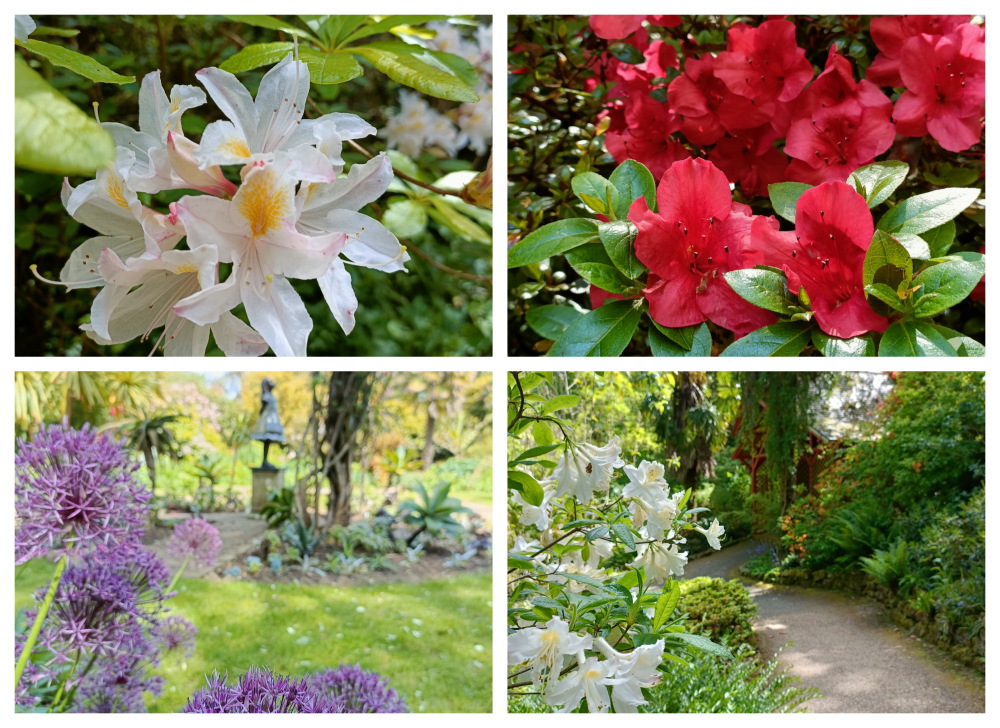 When we got to the foot off a huge slope (250m and quite steep) we pondered on whether we should continue on our path or go up the hill. I was so pleased we chose the latter and although it was hot and hard work the views at the top were breathtaking. You could see all the way across the Jurassic coastline including the Swannery in the distance. The kids then had a great time rolling down the hill and were a complete mess at the bottom!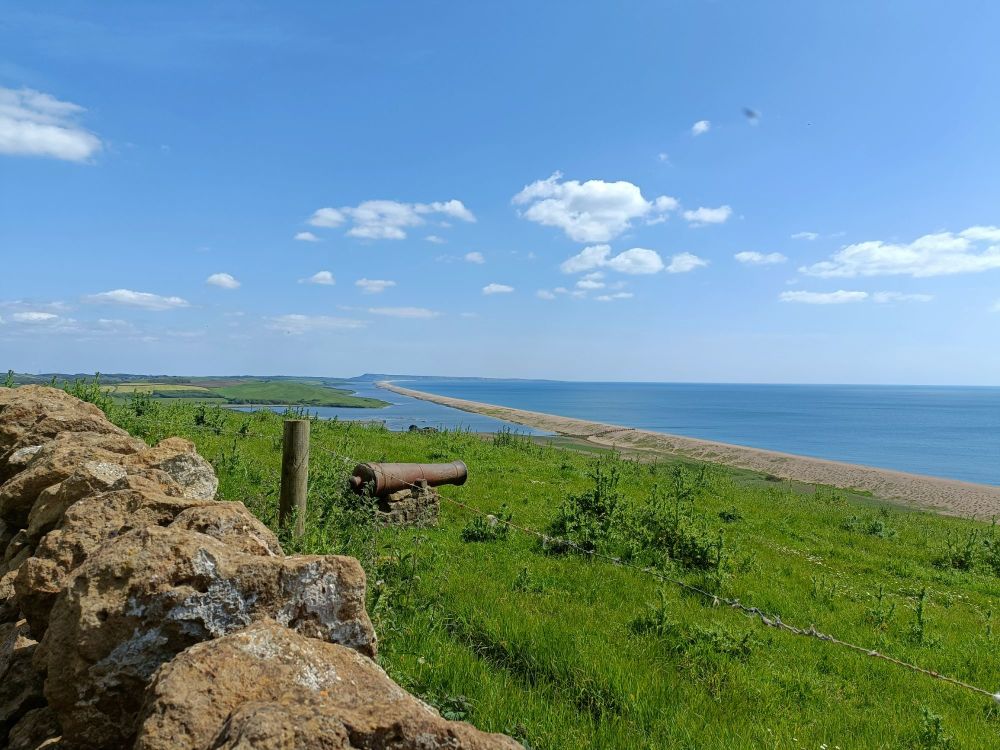 We carried on walking through gardens, over red bridges, past little waterfalls and under monster sized gunnera manicata plants until we got to the long Burma Rope Bridge which everyone really enjoyed crossing.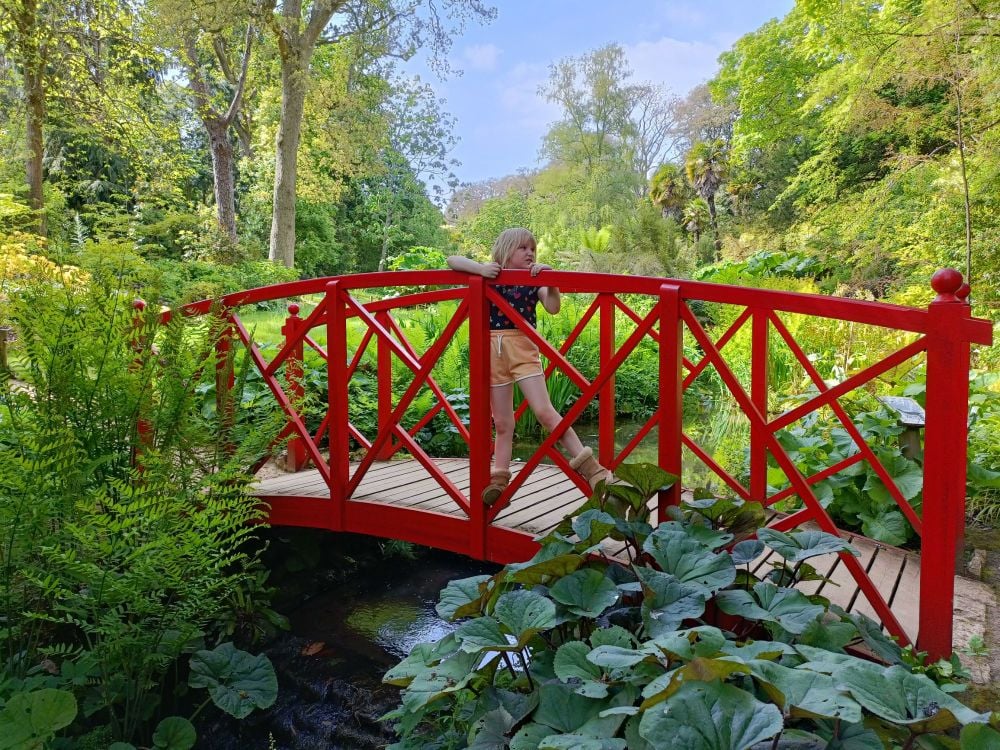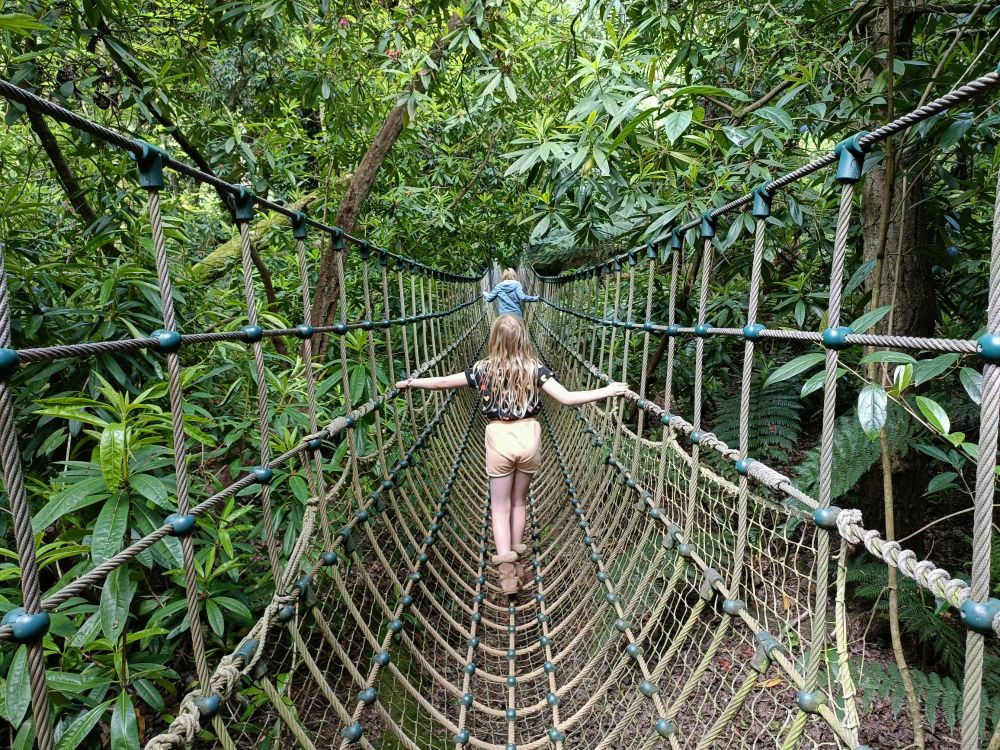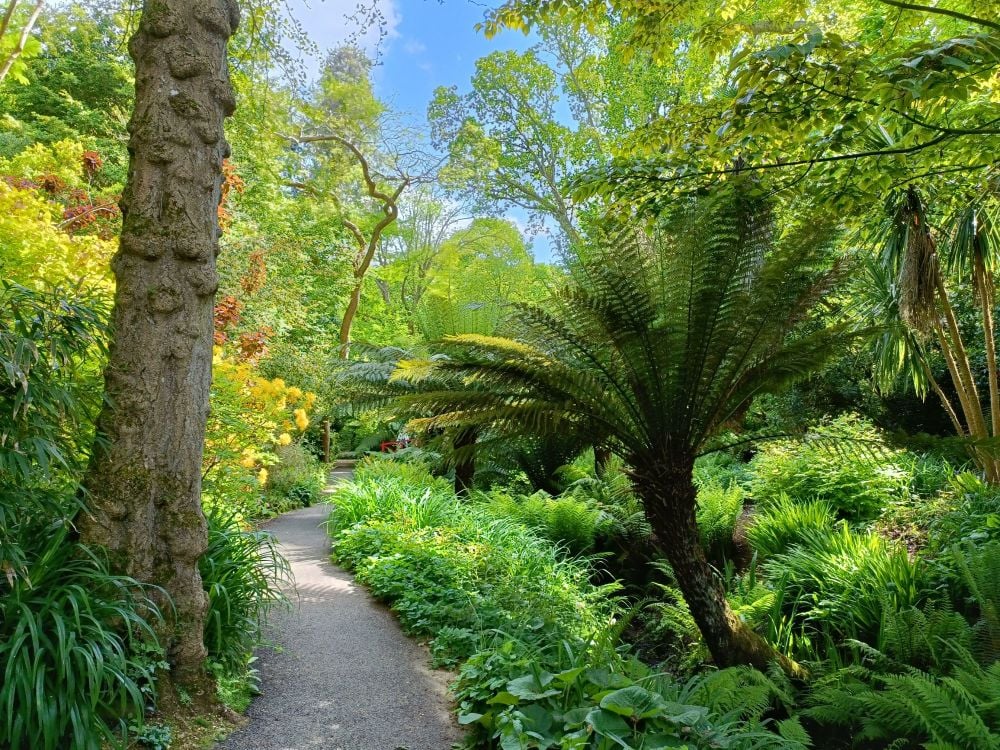 By now we were all super thirsty so we went to the café for drinks and listened to the kookaburra who was in his aviary nearby.
There was an area which I knew we'd missed so we set off again and found the lily ponds. If you have a spare 20p in your pocket then you can get some food from the small machine nearby and feed the little fishies in the pond. We didn't see any at all at first but once they knew food was nearby they made their way over to us.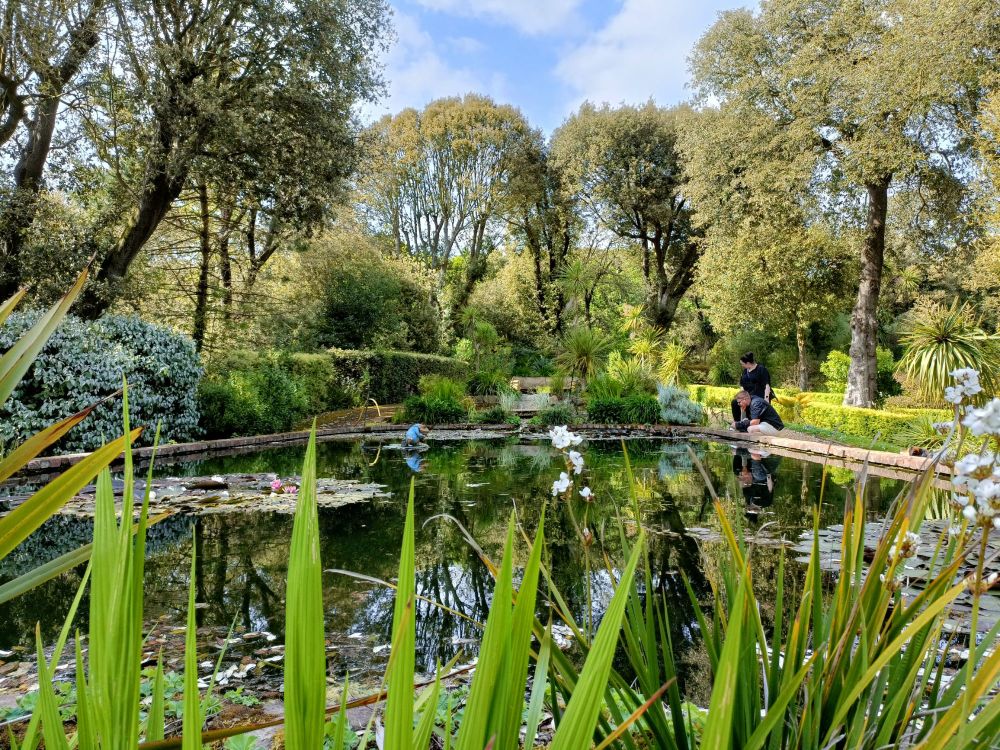 There are some wonderful sculptures to be found in the gardens and so so many garden areas to explore so I have no doubt that we may have missed some. As it was very near closing time we decided that we'd better call it a day and promised ourselves we'd return again next year.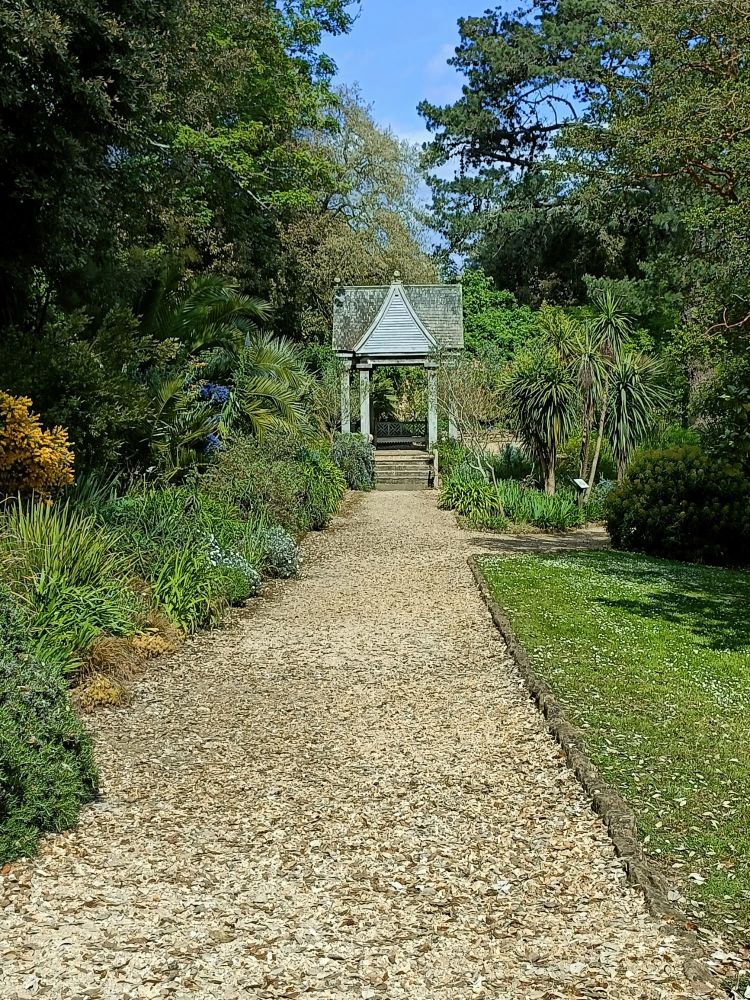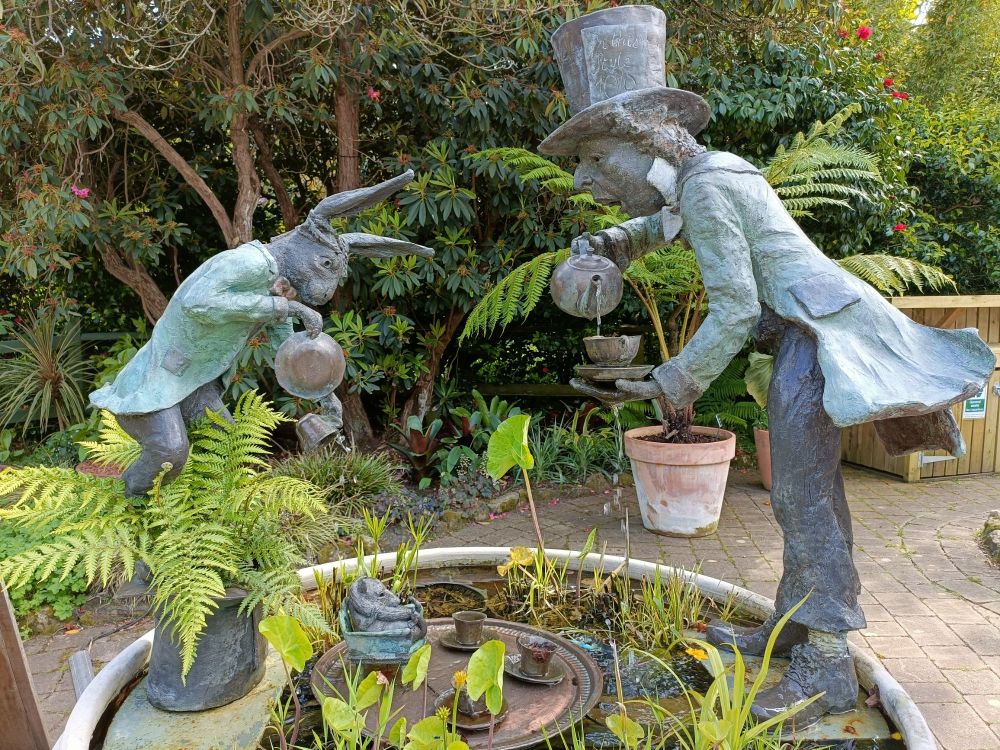 For more information including admission prices and special events, please visit Abbotsbury Subtropical Gardens.
If you would also like to read about our visit to Abbotsbury Swannery then please see our Blog post.
Good to know:
Abbotsbury Swannery and Abbotsbury Subtropical Gardens are currently running a special offer and children are only £1 during May and June 2023.
Should you wish to visit both the Swannery and Gardens then you can buy a discounted ticket which allows access to both on either the same day or within a certain time period.
Toilets and baby change facilities can be found at the entrance within the café.
The café has a large selection of homemade cakes, pastries, light lunches and drinks with prices being reasonable. Highchairs are available if required.
*Any times and specific details are correct at the time of writing in May 2023.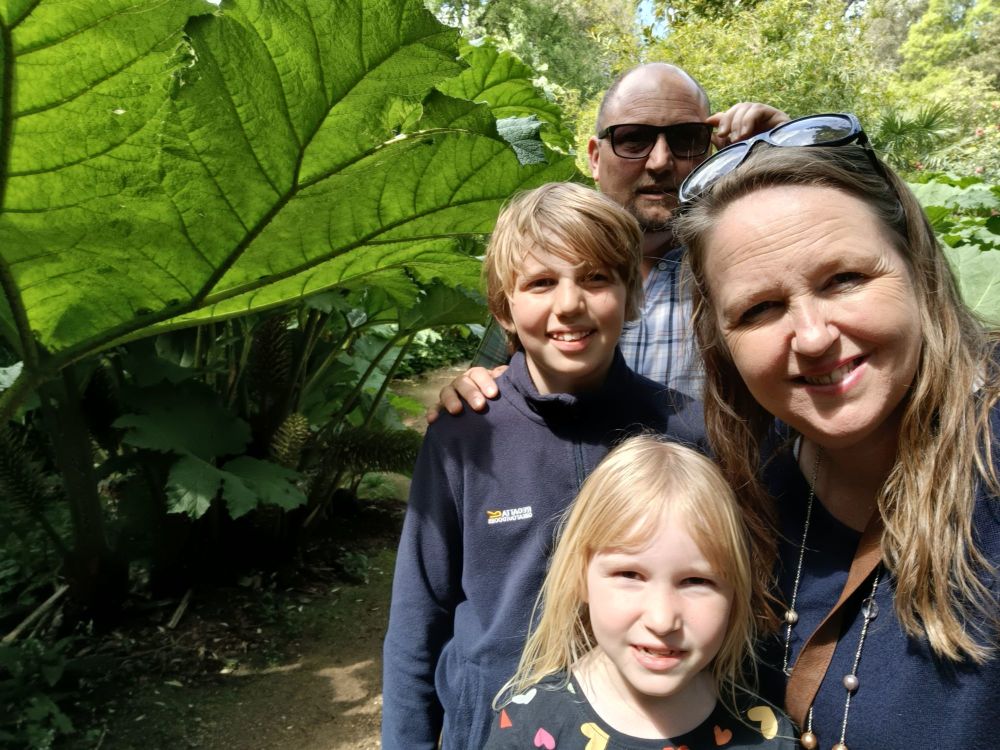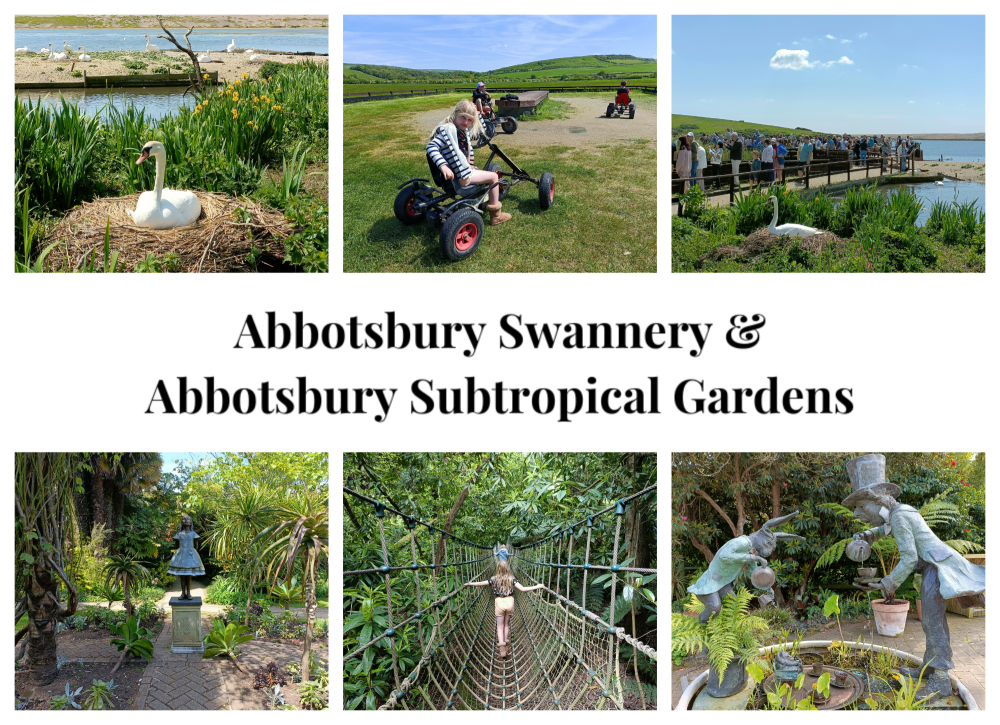 Dorsetmums was invited to Abbotsbury Subtropical Gardens for the purpose of a review however all words are my own.