Charmouth Heritage Coast Centre and Beach
Posted on
The Charmouth Heritage Coast Centre is a wonderful place to visit and full of incredible fossils, plus information on fossil hunting and the Jurassic coast.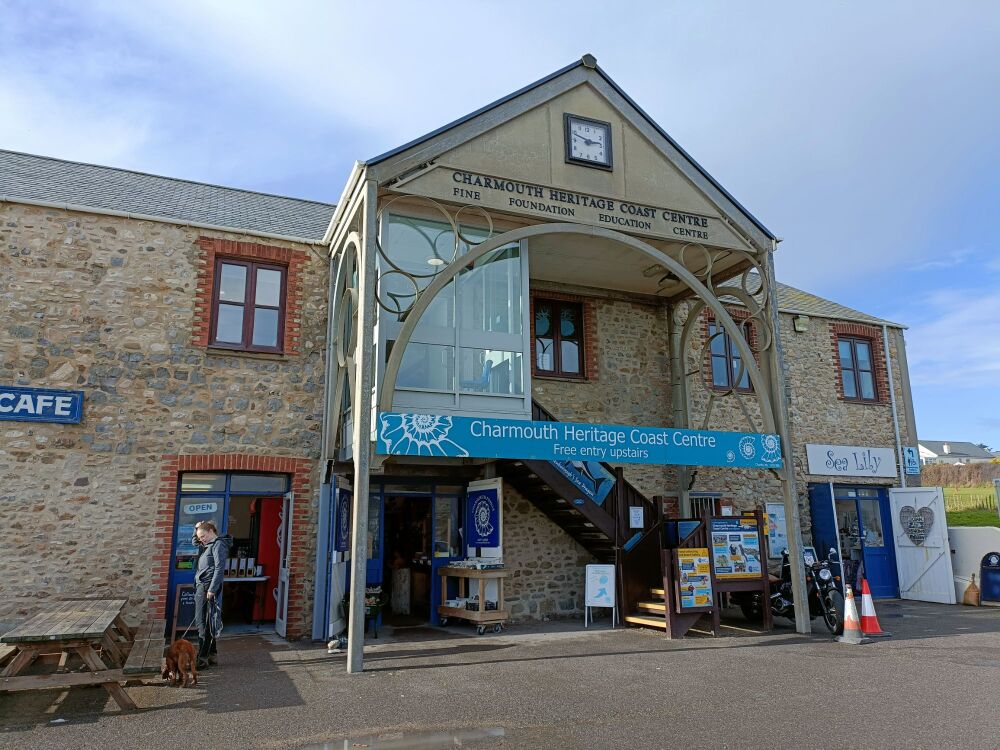 We stopped by on a trip back from Devon and although it rained all the way there the sun gods turned the wet stuff off when we pulled in the car park and then another downpour came when we left. Couldn't of planned it any better!
I wanted us to go in the centre first so we could have a look at the displays and we tried to explain to the children how a fossil they were looking at was millions of years old, something that even I struggle to comprehend. The volunteers are all very keen to talk about the area and 2 lovely wardens we got chatting to showed us what to look for on the beach and how to break a rock open and discover a fossil inside (if you're lucky).
'Raffle' the Plesiosaur is a 200 million year old fossil which was discovered by Tracy Barclay and her dog Raffle in 2007. It has taken a whopping 16 years for a team of experts to mount and display this stunning 3D fossil. The specimen is 70% complete and the missing bones have been cast and modelled from the other existing bones on the skeleton.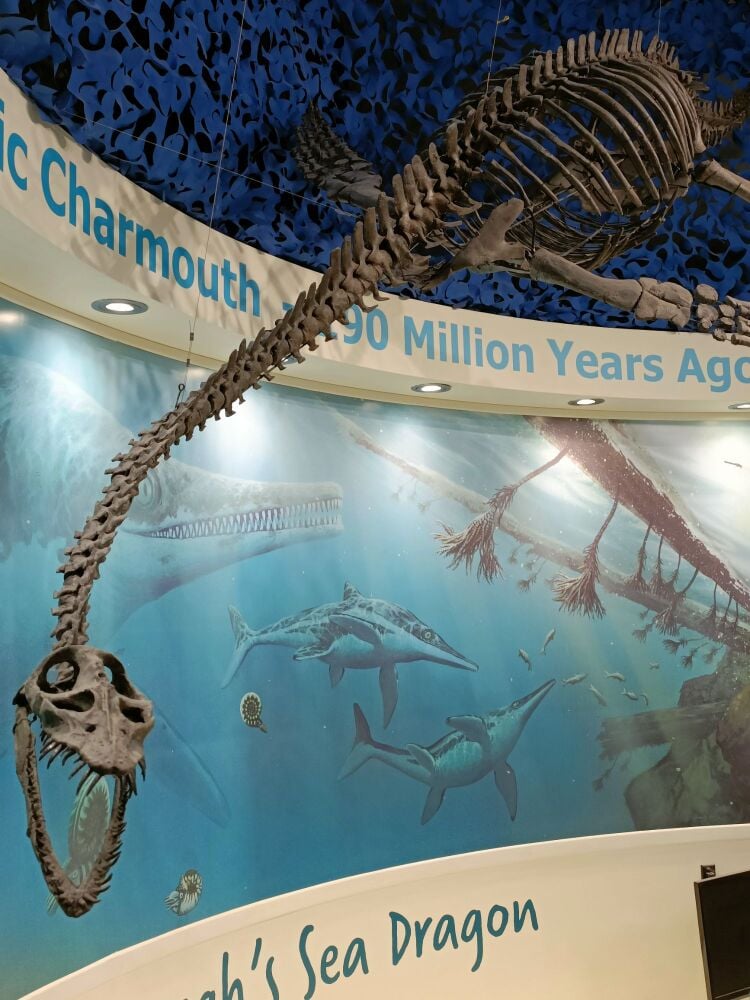 You can also see the ichthyosaur that starred in the BBC documentary 'Attenborough and the Sea Dragon'. Chris Moore, a professional fossil collector, discovered a part of the front paddles of an ichthyosaur on Monmouth beach at Lyme Regis. Once Chris gained the permission required from the landowners and Natural England he was able to search for the rest of the fossil with his team.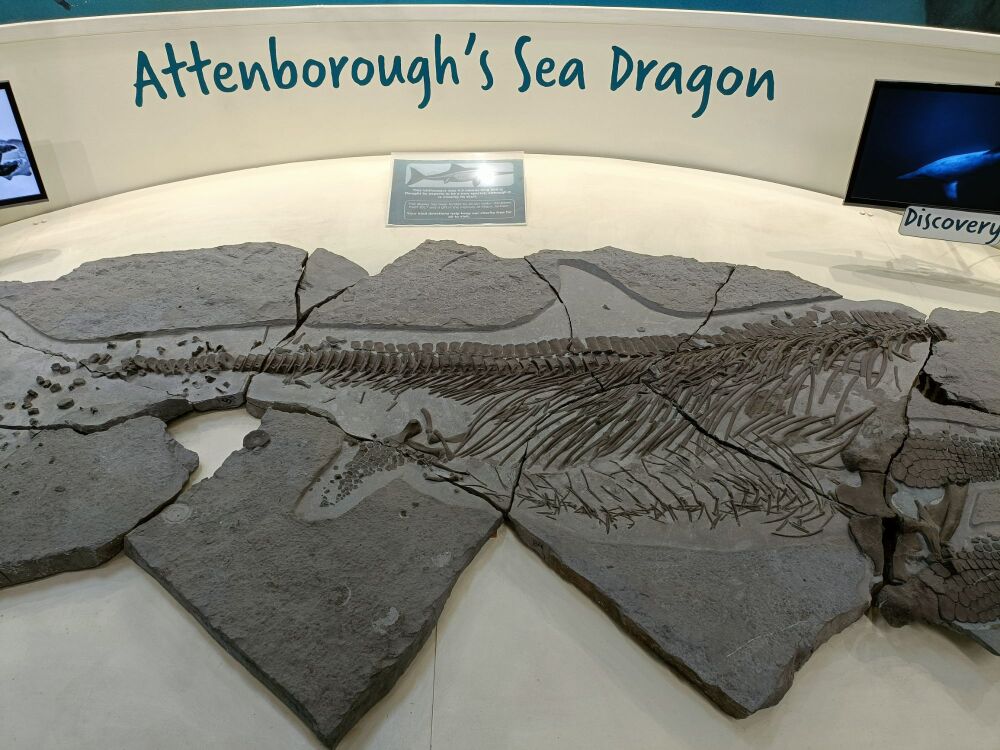 There's lots more exhibits and displays including a very child friendly explanation of how a fossil is made. The children enjoyed using brushes to look for fossils in the sand box and even had a go at using a microsope.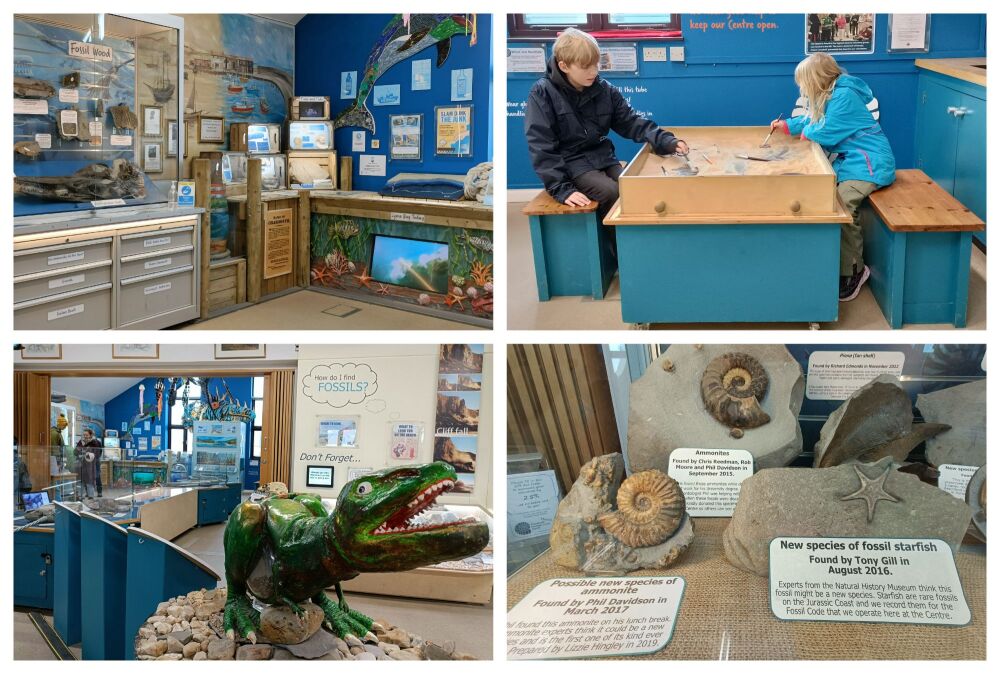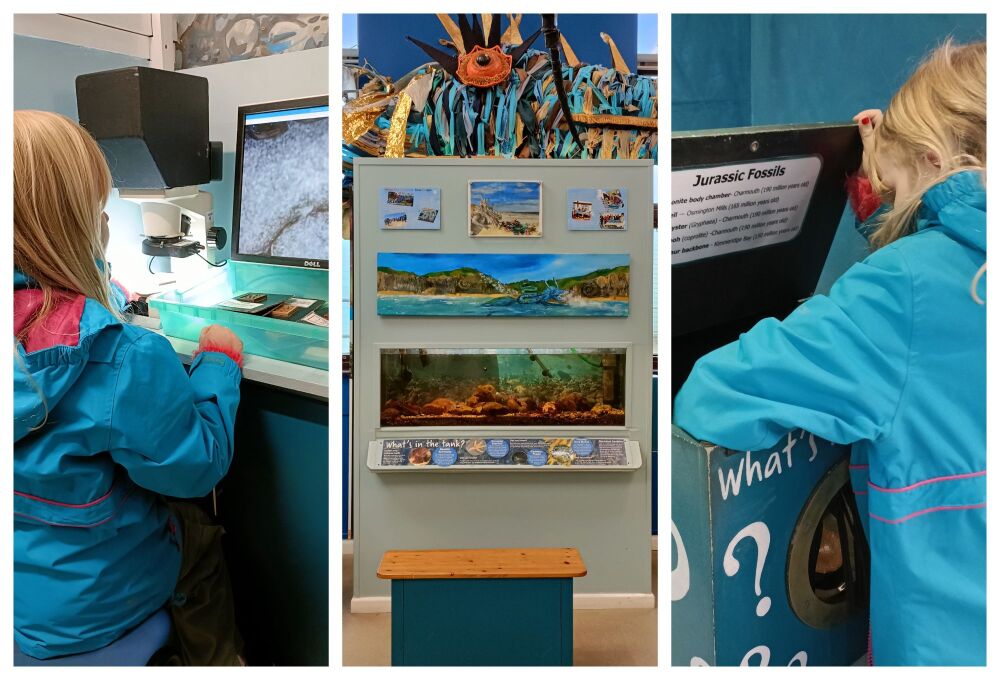 The Jurassic Theatre is located within the centre and shows a short film on 'The Jurassic Coast and Finding fossils at Charmouth' (adults £1, children 50p*). There is also a shop stocked with interesting books, toys and souvenirs.
The Charmouth Heritage Coast Centre is an independent charity which was set up over 25 years ago by the local community and partners. Entry to the centre is free of charge however donations are hugely appreciated and this will ensure the centre remains open for future years.
Throughout the year the centre runs guided fossil hunting walks, rockpooling, beach cleans and nurdle hunts along the local coastline.
When we left we found a fossil shop downstairs where the children chose a little gift each and then we went off to the beach to see if we could find anything interesting. It was clear that there were pros already there with their hammers and whilst we didn't have one we still had fun looking as we were told some fossils could be spotted with the naked eye. The kids had a great time searching for anything unusual including sea glass (crystals as my son called them) and for the second time on our holiday I was so busy looking at a stone that I didn't realise a big wave was coming my way and both feet got drenched!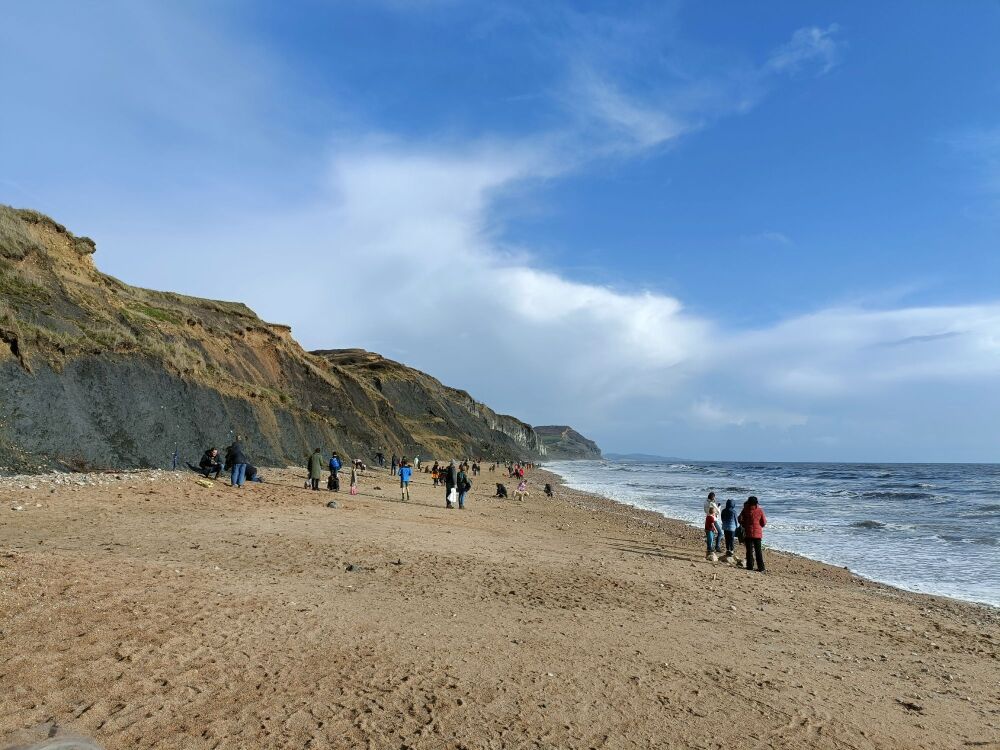 You could see evidence of a recent rockfall and it's very important not to climb and to be aware of your surroundings. Whilst we didn't find a fossil on the beach we could see how addictive the hunt to find one is and next year we'll be back to attend a fossil walk with a warden and fingers crossed we'll find one of our own.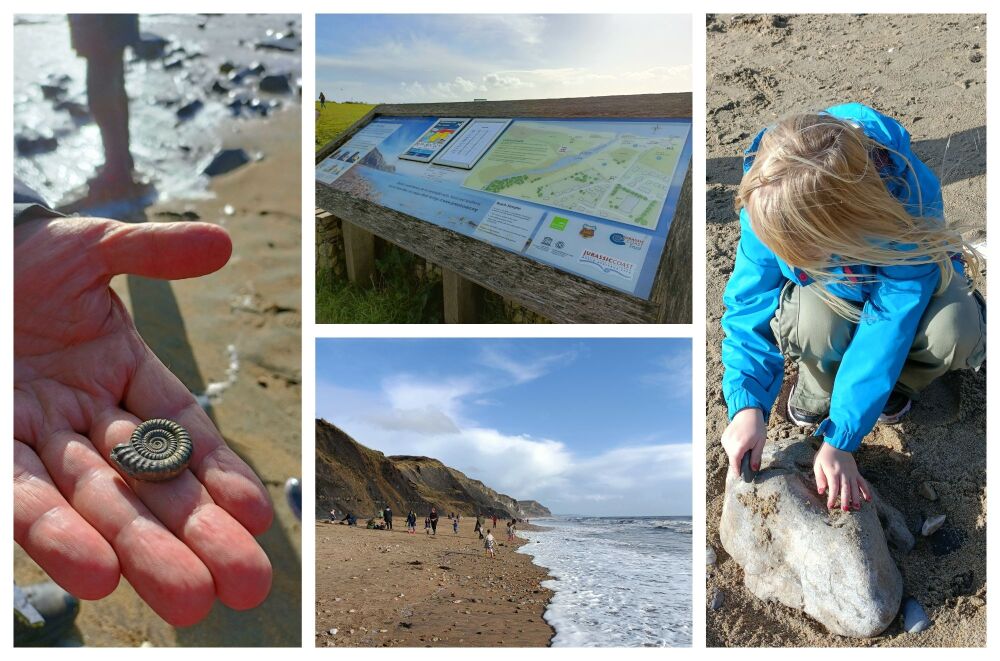 Good to know:
The centre has disabled access and toilet facilities nearby.
The Beach Café offers light lunches including sandwiches plus cakes, drinks and ice creams. There is also a café hut on the beach which is open at peak times.
There are 2 car parks at the beach and costs apply.
If you have any questions including identification of your finds, please do ask the wardens as they are very knowledgeable and happy to help.
For more information including tide times, upcoming events and school education programmes, please visit the Charmouth Heritage Coast Centre.
*Any prices stated are correct at the time of writing.